Ranking Tottenham's Best-Ever Transfer Steals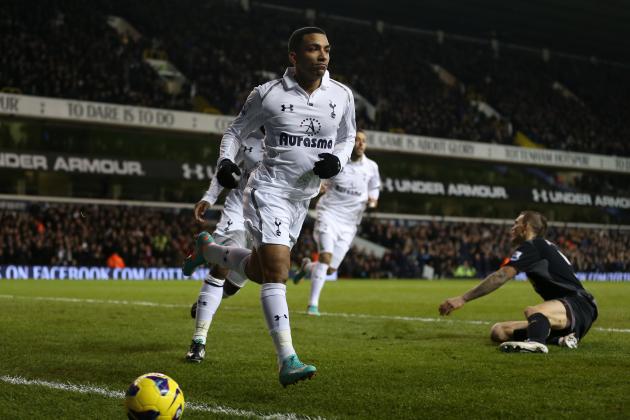 Julian Finney/Getty Images
Aaron Lennon signed joined Tottenham Hotspur from Leeds United in 2005 for £1 million. A bargain considering the service he has gone on to give.
Tottenham Hotspur are like any other football club, in that their squads—past and present—have consisted of youth team products and signings from outside.
Since World War II (what we would term, for the most part, the "modern era") Tottenham have generally been one of the English clubs dealing at the higher end of the transfer market.
It has resulted in the North London outfit acquiring such talented, big-name players as Jimmy Greaves and Paul Gascoigne.
Even in recent years when they have not been in a position to attract the very best, Spurs have still signed players of considerable quality, like Dimitar Berbatov and Luka Modric.
But in this time, who have been the true steals Spurs have made in the transfer market?
These could be players they signed for a comparatively cheap price, who turned out to be extremely good value for money; or those who could have ended up at bigger clubs had Spurs not gotten to them first.
The following is an attempt to rank 10 such steals. A difficult task, considering the contributions a number of great players have made to this club in various years.
You could conceivably put together a list of those just from Tottenham's most successful post-war sides, but that would be a disservice to those who have stood out in leaner times for the club.
This is a point you might disagree on. So, whatever your thoughts, feel free to suggest those individuals you believe should have made this top 10 list or how you think the rankings should work out differently.
Begin Slideshow

»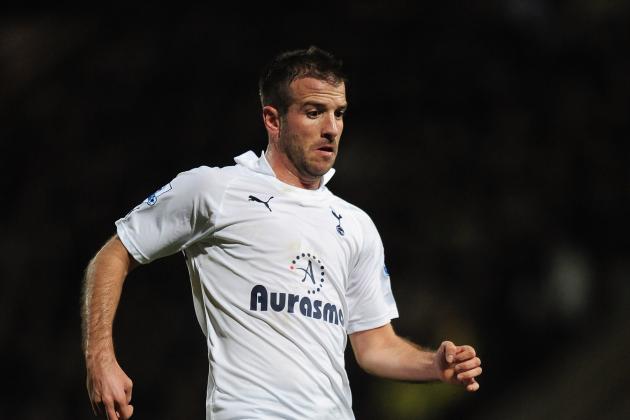 Jamie McDonald/Getty Images

Tottenham's qualification for the Champions League in 2010 brought with it the prospect of being able to attract a caliber of player who may not have considered them otherwise.
As it was, Spurs did not go out on a merry spending spree that summer, with the one true big-name arrival coming in at the very last second.
The confirmation of Rafael van der Vaart's signing from Real Madrid came after the transfer deadline had passed, due to technical difficulties Spurs had processing the deal.
It ranks as one of the club's great transfer steals for a couple of reasons.
Signing a player of the Dutchman's quality in itself was a coup. That they got him for a reported £8 million was a true bargain in the modern game.
Van der Vaart would contribute 28 goals and 17 assists in two exciting, though ultimately disappointing, seasons for Spurs.
While the club did not achieve their aims during his time with them, supporters will have fond memories of watching van der Vaart, with some key contributions to their Champions League adventure as well as some memorable North London derby victories.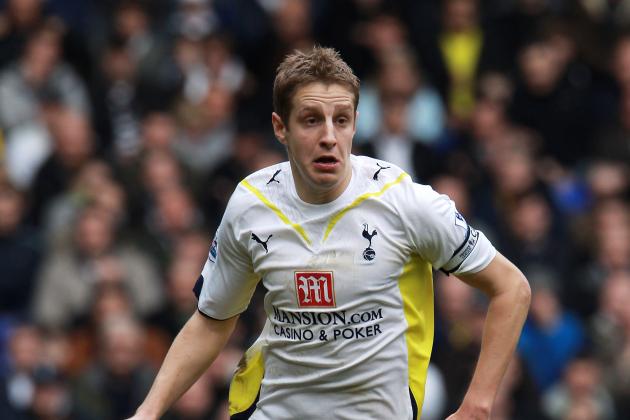 Phil Cole/Getty Images

When Tottenham signed Nottingham Forest duo Andy Reid and Michael Dawson for a combined £8 million (Dawson cost the lesser half of the deal at £3 million) in January 2005, it was the former that most observers were excited about seeing in the Premier League.
The versatile Reid had a highly regarded left foot and the vision and technical proficiency to utilize it—he was a creative starlet with the potential to light up White Hart Lane for some time to come.
Reid was (and still is) a good player, but he did not quite cut it at the top level.
Dawson, on the other hand, is still at Spurs, reiterating his value time and time again with great defensive work and rare leadership qualities.
When he and Ledley King were both fit, the two of them combined to form one of Tottenham's strongest centre-back partnerships in many a year.
Dawson's finest campaign came in the 2009-10 season when he played a major role in his team's fourth place finish and qualification for the Champions League.
With King injured for significant periods, Dawson stepped up in a big way and was rewarded for his efforts with the club's members voting him their player of the year.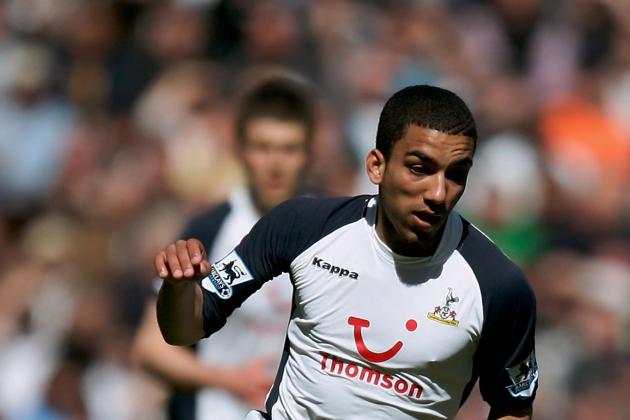 Paul Gilham/Getty Images

Aaron Lennon joined Tottenham in 2005 as part of the ongoing Leeds United fire sale, for the paltry sum of £1 million.
Lennon was not anticipated as being Spurs' first-choice right midfielder at the time—it was expected to be Wayne Routledge, who arrived that same summer from Crystal Palace.
But when Routledge was injured in the 2005-06 opening day defeat of Portsmouth, Lennon got his chance and has not looked back since.
While injuries have restricted Lennon at various points of his Tottenham career, the club has, for the most part, received an excellent return for their money.
The speedy winger has been a valuable and exceedingly entertaining part of every Spurs side since his arrival and, going by his form in the present campaign, will hopefully remain so for some time yet.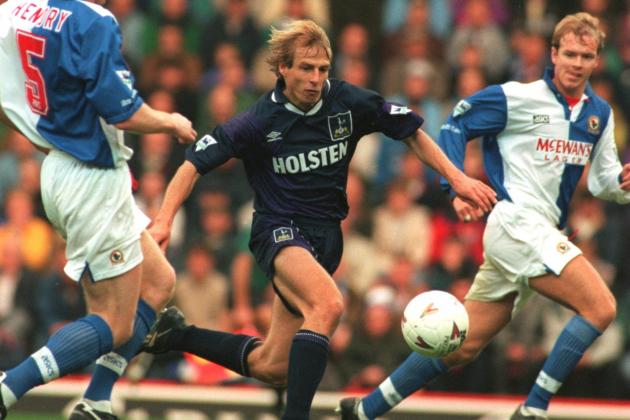 Clive Mason/Getty Images

Jurgen Klinsmann was a steal for Tottenham on two occasions.
The first time was in the summer of 1994, when then-chairman Alan Sugar managed to attract one of the stars of that summer's World Cup, even with the threat of a points deduction and a ban from the FA Cup hanging over the club ahead of that season.
Klinsmann arrived regardless, and with those punishments successfully appealed, immediately got to play his part in what would be Spurs' best Premier League campaign until 2005-06.
The German striker took England by storm, scoring 29 goals altogether as he established an immediate understanding with Teddy Sheringham up front.
Spurs finished seventh in 1994 and reached the semifinals of the FA Cup, but what they might have achieved from there went unknown as Klinsmann was unable to resist the lure of a move back home to Bayern Munich.
Fast forward to December 1997. Klinsmann returned to a struggling Tottenham for around £175,000, as he sought regular first-tram football ahead of the following year's World Cup.
A spell at Sampdoria had not worked out, and while Klinsmann may not have been the force of old, that goal-scoring instinct still remained.
His goals helped Spurs out of trouble, culminating in a terrific four-goal haul against FC Wimbledon which sealed their survival for another year.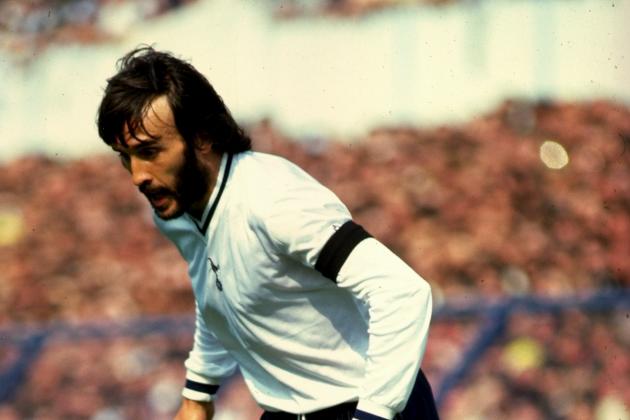 Getty Images/Getty Images

Keith Burkinshaw's signing of two Argentinean World Cup winners in 1978 was the move that really kick-started Tottenham's move back to the upper echelons of English football.
Spurs had just been promoted back to England's top flight the previous spring, and while they possessed great talents like the experienced Steve Perryman and burgeoning creative star Glenn Hoddle, they were in need of something more if they were to push on.
While Ossie Ardiles settled quickly and proved the greater long-term success of the two, Ricky Villa would prove to be just as important a signing.
Villa is of course responsible for one of the great moments in the club's history: that winner against Manchester City in the 1981 FA Cup final replay (after having already scored earlier in the game, too).
That he even played that game was due to a tremendous show of faith by Burkinshaw, who opted to stick with him despite a poor performance in the first match the previous Saturday.
But that was Villa in a nutshell: Inconsistent, yes. But when he was, good he was fantastic.
It was a shame that, just as he began to really settle in to life in England and develop more consistency in his game, he decided to move to the United States.
Still, Spurs were thankful for the years and moments they received from an exotic import who proved to be well worth the risk.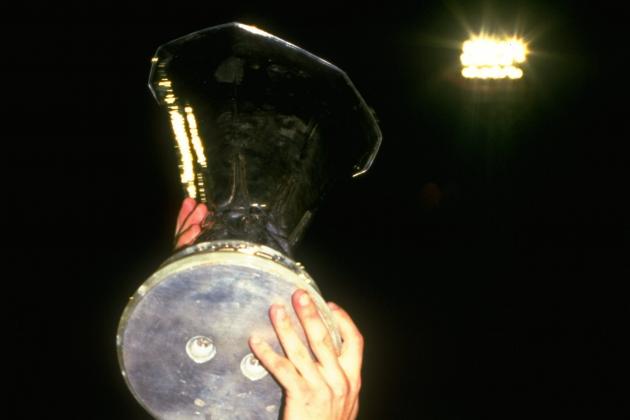 Getty Images/Getty Images

Graham Roberts was signed for £35,000 from Weymouth in 1980 (a record at the time for a non-league player) after a recommendation to Bill Nicholson, the former manager working as a scout at the time.
Tottenham would get tremendous value for their money from Roberts over the next six years under manager Keith Burkinshaw, who put the club back on the map after their struggles following Nicholson's departure half a decade earlier.
First in central defense partnering Paul Miller and later doing a lot of the necessary dirty work for Glenn Hoddle in midfield, Roberts was a spirited and uncompromising performer who brought a much-valued toughness to a team whose chief attributes were creativity and flair.
He wasn't just about getting stuck in, though—when he was moved forward his comfort on the ball, too, was allowed to shine a little more.
The most tangible measurement of Roberts' contributions came in the 1984 UEFA Cup final when he scored the equalizing goal late in the second leg that took the game to penalties, a cherished memory for the player who also was captain of the night in Steve Perryman's absence.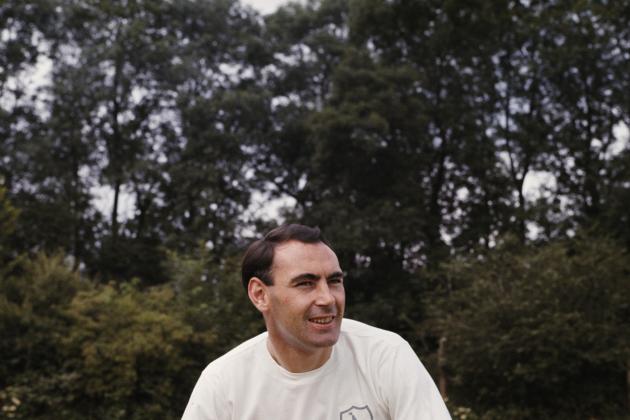 Don Morley/Getty Images

During Dimitar Berbatov's time at Tottenham, some people compared him to Alan Gilzean, the Scottish forward who was a regular presence in Bill Nicholson's post-double sides.
Those who had watched Gilzean on a regular basis back in the 1960s and 70s scoffed at the comparison; the Bulgarian was nowhere near as good as Gilly, they'd say.
How the two actually matched up is difficult to say, with 30 years between them.
But it says something about the respect given to Gilzean, as some Spurs fans did not wish to contemplate anyone being at his level.
There are arguments to be made for several players of his era as great transfer steals, but the value for money Nicholson would get over the following decade when he paid Dundee £72,500 for their star striker ranks Gilzean above other contenders.
Gilzean scored an excellent 133 goals for Spurs in over 400 appearances, but it was the sheer quality of so many of his contributions for which he stands out.
His control and touch were regarded as impeccable, with his ability to utilize both in aerial situations regarded by some as almost unparalleled in recent times.
Jimmy Greaves and Martin Chivers, the two players with whom Gilzean formed such devastatingly effective partnerships, scored more for Spurs overall. But it is doubtful they would have struck as many goals had it not been for the Scotsman beside them, who was as equally adept and intelligent a provider as he was a goal scorer.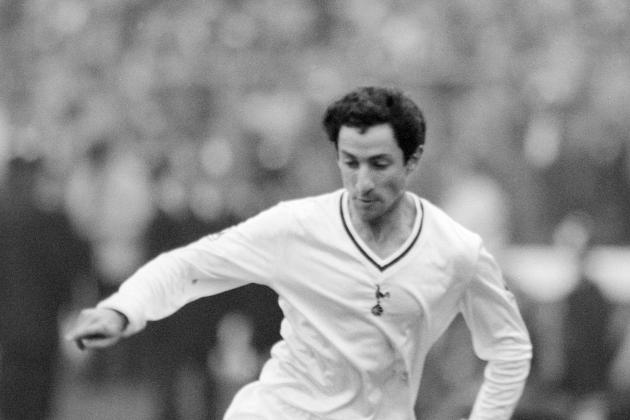 Getty Images/Getty Images

Even more so than his compatriot with whom he arrived in the country (Ricky Villa), Ossie Ardiles is quite possibly the single most important trailblazer in English football history—in regards to the mass of foreign stars that would follow.
The Argentinian was not the first to ply his trade in England's top flight, but as a World Cup winner in 1978, he was one of the first major stars.
Ardiles was a shining example in how to approach life in a new country on and off the pitch, adjusting to the demands of a new style of football while embracing a new culture and lifestyle.
He was a bargain for Spurs, who got one of world football's most talented midfielders fresh off winning the World Cup for only £325,000 (especially when you consider Nottingham Forest bought Trevor Francis for £1 million a year later).
Ardiles could have been the main man of Tottenham's midfield, but he ceded that role to Glenn Hoddle, instead filling a less glamorous but equally valuable role supporting.
This did nothing to deflect from the quality that was on show though, and even as injuries and the Falklands conflict cut down on his appearances in the following years, he would time and time again to prove his tremendous worth.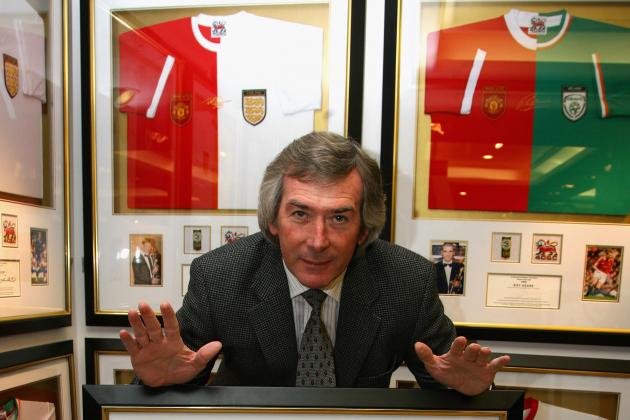 Chris Jackson/Getty Images

Tottenham's greatest ever goalkeeper joined from Watford for around £27,000 in 1964 and for the better part of the next 11 years established himself as one of the world's best.
The then-19-year-old took a little time in settling, but once he did he became the rock of Bill Nicholson's teams for the remainder of the great manager's tenure at White Hart Lane.
Jennings racked up nearly 600 appearances for Spurs, winning four major trophies during his time there as well as two individual player of the year awards.
The measure of the esteem Jennings was held in can be measured by the fact that when he was sold to Arsenal (not at his behest, it should be added, and for a steal of a deal at only £45,000, no less), the Northern Irishman was still loved by Spurs fans as he went on to become a star for the Gunners.
The £30,000 Tottenham paid Aston Villa for Danny Blanchflower in late 1954 was no small sum at the time. But for the immeasurable contribution he would make to the club's greatest-ever side, any fee paid for the Northern Irishman has to be regarded as a steal.
The leadership, intelligence and understanding of football that would make Blanchflower an extremely valuable on-field lieutenant for Bill Nicholson were the characteristics that in part allowed Spurs to sign him in the first place (along with his tremendous ability, of course).
Previous clubs Barnsley and Villa had proved unwilling and unable to comprehend such an articulate and outspoken professional who had views on how the game should be played and how to implement them.
Even at Spurs this did not always sit well, with managers Jimmy Anderson and then Nicholson having their disagreements with Blanchflower.
But the value of the right-half was there to see for Nicholson, who knew Blanchflower could make his own team tick with his ability to dictate games and was trusted enough to change things up on the pitch as he saw fit.
In a team full of the utmost quality, Blanchflower was arguably the key member of Tottenham's double-winning team of 1960-61.
He remained with Spurs for a couple of years after, playing his part in the European Cup Winners' Cup success of 1962-63 before injuries ultimately began to take their toll.
Tottenham's history would undoubtedly have been a lot different had they not spent that 30 grand back in 1954.