English Premier League: Contenders and Pretenders for Top 4 Finish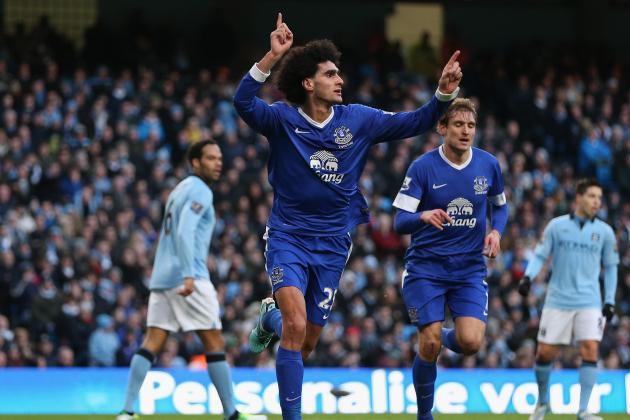 Clive Brunskill/Getty Images

The English Premier League is nearly halfway through the current season, and we're beginning to get a good understanding of who will and won't be battling it out for the top spots this year.
The teams that will feature in the top half of the table are sorting themselves out from the teams that won't, and whilst there is still plenty of movement bound to take place over the remaining 23 weeks, we can know just who the contenders and the pretenders are this year.
So, looking at just the top half of the table, let's see who the studs and duds are this year and who has a genuine shot at finishing in the top four.
The title race appears like it will be coming down to an all-Manchester affair once more, but the race for those coveted European positions is definitely up for grabs.
Read on to see who are the contenders and pretenders for those top four spots this year and, as always, make sure you have your say in the comments below.
Begin Slideshow

»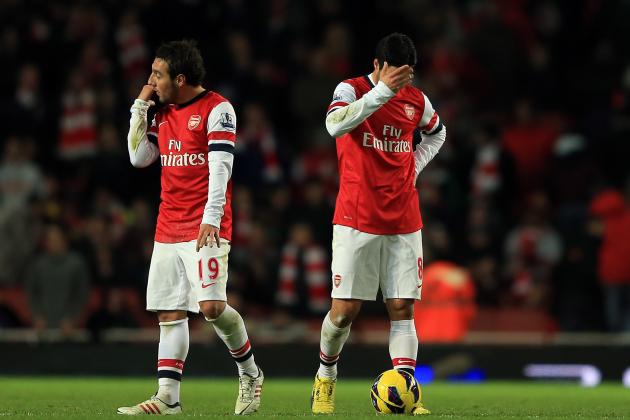 Richard Heathcote/Getty Images

After another poor performance—this time at home to Swansea City—it's very hard to see the light in what is otherwise a very dark situation for Arsenal this year.
They have just two wins from their past eight league matches and, despite boasting one of the most formidable midfields in the Premier League, simply cannot land that final punch or hold their opponents out consistently enough to achieve a result.
I still think this is a team that will make the top four; I mean, they're only five points away from third place at the moment and they're not even playing that well. Given all the talent that they have at their disposal and their wisdom in manager Arsene Wenger, you'd have to still think that the Gunners are still a real chance of picking up a European spot this year.
Anything higher is definitely out of the question, but you'd have to say that they are still a real chance of finishing in the top four if they can get some momentum going.
Status: CONTENDER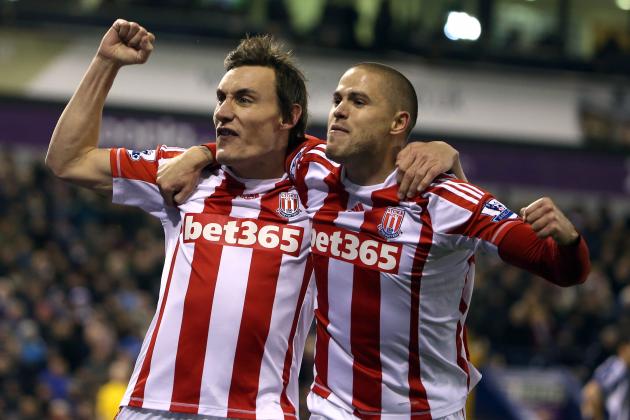 Ross Kinnaird/Getty Images

Tony Pulis' side have once again been strong this year and tough to break down—making them always a candidate for an upset result or draw, but perhaps not for any real long-term success.
The Potters have a huge home-ground advantage at the Britannia Stadium and have been incredibly strong defensively this year, conceding just 12 goals all year, but they have only netted 14 of their own and could potentially find themselves victims of their own defensive strength unless they become more potent in attack.
Having said that, Stoke have recorded three consecutive wins in the league—picking up points over Fulham, Newcastle United and West Bromwich Albion—all of which haven't been easy victories for the Potters.
But you just get the feeling that this is a team that isn't primed for long-term success and whilst they might be good in the short term, you'd still take the likes of Manchester City or United over them with a great deal of confidence.
Interesting to keep an eye on, but for now, still a top-four pretender.
Status: PRETENDER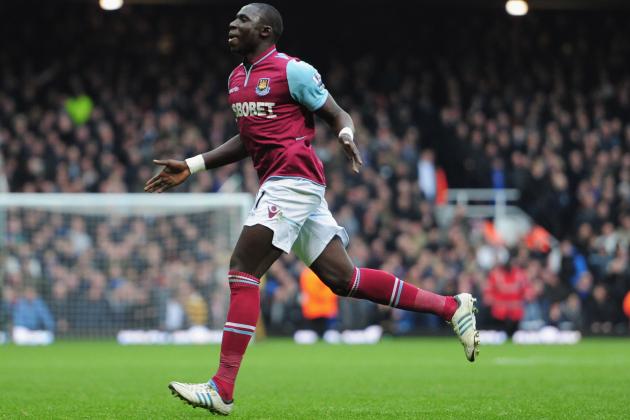 Jamie McDonald/Getty Images

In their first season back in the English Premier League, Sam Allardyce has done wonderful things with West Ham so far—putting them in the top eight of the competition and picking up points against both Chelsea and Manchester City this year.
There's a great feeling going through Upton Park at the moment, and the Hammers are quietly becoming a tough team to break down in the league once more—which is always good to see.
But for me, there's absolutely no way this team can be considered a top-four side—they're simply too temperamental and inconsistent for that.
They've won just two of their past seven matches, and whilst they have faced some stiff opposition in that period, those are the types of clubs that they're going to have to beat if they want to be considered a genuine top-four chance.
The recent win against Chelsea was good, but the Blues should have had two or three before Carlton Cole equalized for the home side in the second half. A disciplined, well-oiled team will beat the Hammers at the moment—as we've seen already this year—and for that, I just can't consider them a chance just yet.
Status: PRETENDER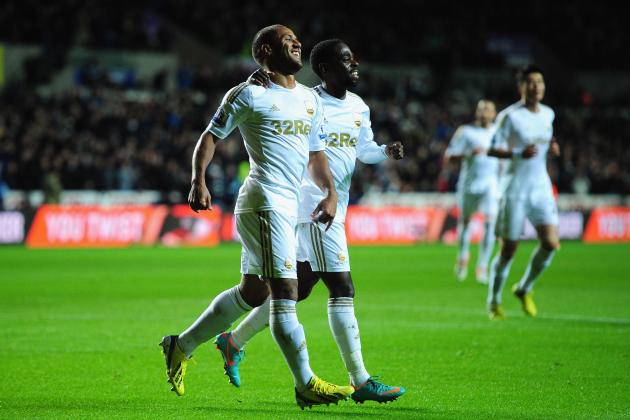 Stu Forster/Getty Images

An interesting one to watch here that's kind of caught a few people by surprise at the moment is Swansea City, who have shot up to seventh in the league with a strong run of form.
Their form slump appears to be done away with, as the Swans have lost just one of their past nine matches—taking points off Chelsea, Newcastle, Liverpool, West Brom and Arsenal in that time.
Their summer transfer signings are working wonders for the club, and given their ability to punish opponents from even the slightest counterattacking opportunity, I've got to include them here as a genuine chance at a top-four spot.
Swansea have doubled their opponents' goals in the final 30 minutes of their respective matches so far; is it that clinical finishing that will lead them to long-term success?
Status: CONTENDER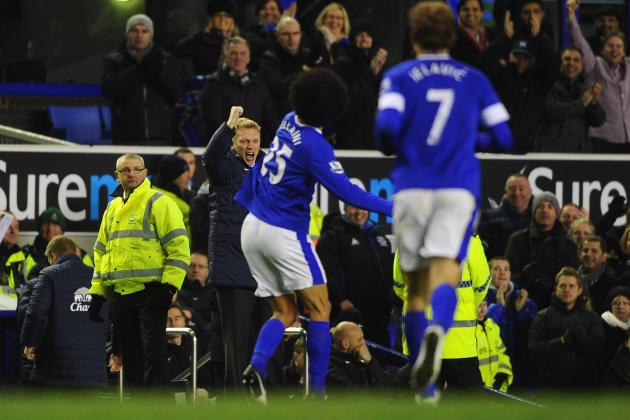 Laurence Griffiths/Getty Images

If you're into interesting storylines, then I sure hope you've been following Everton closely because the Merseyside club have been going through one fascinating roller coaster this year.
Starting the year with four wins and a draw from their first five matches, the Toffees were flying high and, in the minds of many, a sure bet for a top-four finish. Marouane Fellaini, Nikica Jelavic, Kevin Mirallas were all simply dominating their opponents with a crisp, free-flowing midfield, and the goals were raining in Merseyside in the process.
But since the start of October, Everton have managed just one win—recording seven draws in the process. They have been forced to come from behind against several bottom-half teams in that time, including Wigan Athletic, Queens Park Rangers, Liverpool, Fulham, Sunderland and Reading.
So, for me, there's not a whole lot to be confident about with the Toffees at the moment. A draw or two is fine, but when it starts to become as consistent as it has been—particularly at home against some less-than-quality teams, it starts to become a bigger issue.
And I think it could well be an issue that drives them further down the table before it starts to drive them back up it. Big call, but I'm going pretender here.
Status: PRETENDER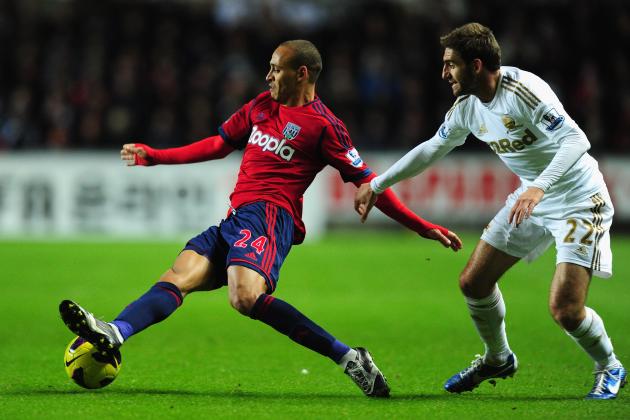 Stu Forster/Getty Images

West Brom's stellar start to the season has come back to earth very suddenly for the Baggies—losing two straight and now facing a tough fixture against Arsenal this week to avoid losing three league matches in a row.
They have slipped from third to fifth already and, with a loss this week, could drop another two spots back to seventh and then they're suddenly some serious distance away from where they were two weeks ago.
So there's no doubt some testing times ahead for Steve Clarke's men.
And whilst I still think that this side will surprise a few people this year with how strong they are defensively and how well they can control the ball in midfield, it's hard to think that they'll make it to the top four this year—even with the strong start that they've had.
Not after what we've seen over the past fortnight, anyway.
Status: PRETENDER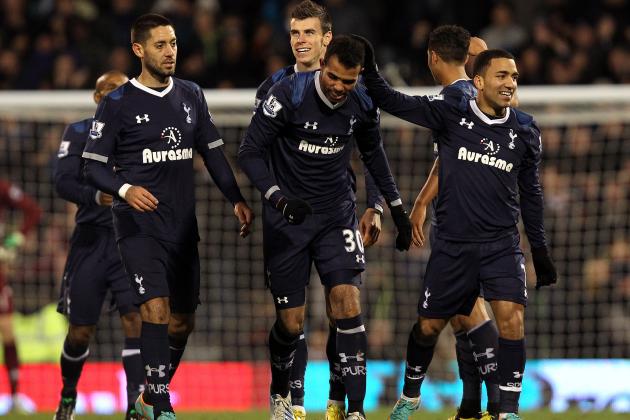 Jan Kruger/Getty Images

Andre Villas-Boas is starting to earn the respect of the Tottenham faithful, and deservedly so, for his team are starting to make some serious noise in the league this year.
Following a somewhat sluggish start and then four defeats in a five-week period later on, the North London club have won three in a row and are into the top four for the first time this season—something that the likes of Dan Levy and the Spurs board will be delighted to see.
Spurs know firsthand just how important it is to achieve that top-four spot having been bundled out of the Champions League by Chelsea last year, and they will be desperate to make sure that they earn their European berth this season.
And with the likes of Moussa Dembele, Gareth Bale, Clint Dempsey and Jermaine Defoe—who is having nearly a career-best season—there's no reason to suggest why Tottenham won't do just that.
Status: CONTENDER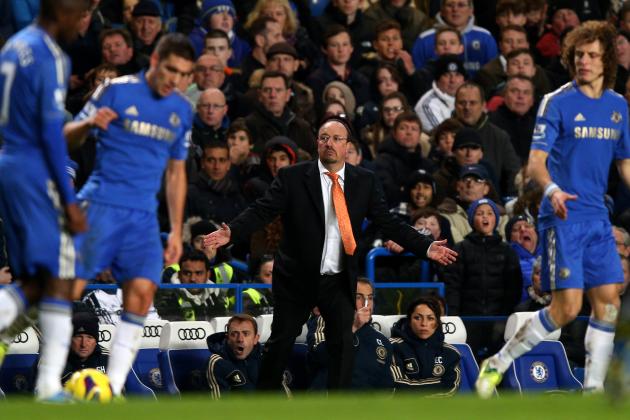 Clive Rose/Getty Images

There's a little voice inside of me that is nudging me to think otherwise, but you simply cannot rule out Chelsea as a top-four team on the back of a few poor performances.
They are a talented team with, in my opinion, the best squad on paper in the Premier League, and have proven that they can be a dominant force in the league this year—that's the eight-game streak where they went undefeated at the start of the year for those that have forgotten already.
Rafa Benitez is a quality manager who will get results at the West London club—albeit that it might take longer than Blues fans want or expect from their new boss.
John Terry will come back from injury, Juan Mata will continue to do his thing, Fernando Torres will start hitting the back of the net again—this team will come good eventually.
How long it takes is seemingly up for debate, but you cannot rule them out as a top-four chance at this point of the season—especially when after all they've been through, they're still in third place.
Status: CONTENDER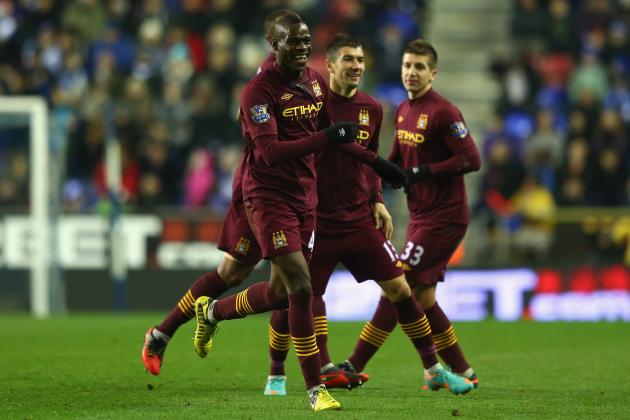 Michael Steele/Getty Images

Being bundled out of the Champions League and the Capital One Cup might not be such a bad thing for Manchester City, who can now focus all of their attention on the English Premier League and posting back-to-back titles in the domestic competition.
They are undefeated through the season to date—the only side left without a loss—and whilst some of their performances haven't at all confidence-inspring, they have been getting the results when they need to and hanging on for a point when required.
Which, really, is all you can ask a side to do week in and week out.
Undefeated through 15 matches and probably not playing their best football is a dangerous thought for any team, but especially for one fueled by the desire to repeat as champions and stop their Manchester neighbors from winning the league once more.
Status: CONTENDER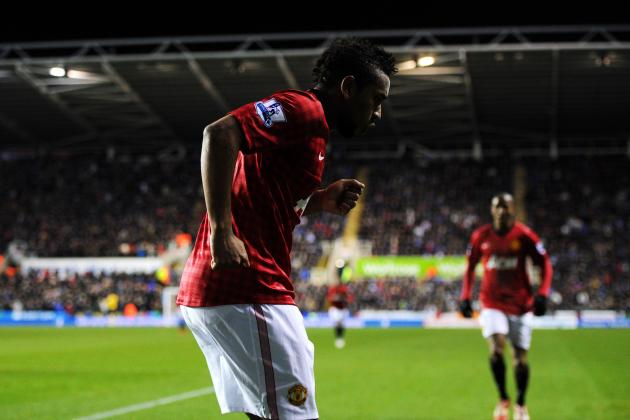 Michael Regan/Getty Images

No Manchester United fan or player is feeling confident about Manchester United's performances so far, and rightly so. They have not been confident or solid victories—not even close to it.
Come-from-behind win after come-from-behind win, cheap goal after cheap goal—surely all of this will start to catch up with the Red Devils sooner or later, right?
Well, perhaps, but consider the other angle also.
This is a team that isn't defending well, is getting trampled on in midfield at times and is wasting opportunities in attack—and they're still on top of the table.
They're in first place and they're playing nowhere near their best.
Imagine then what could happen when they finally do start to lock down at the back and regain their dominance in the middle. Imagine what will happen when Robin van Persie isn't blazing over the bar and Antonio Valencia isn't giving the ball up cheaply on the wing.
Now try and tell me that isn't a scary thought.
Status: CONTENDER
Any top-four contenders or pretenders that you disagree with?
Comment below or hit me up on Twitter: Follow @dantalintyre