3 Reasons Why Pittsburgh Steelers Should Consider Long-Term Replacement at QB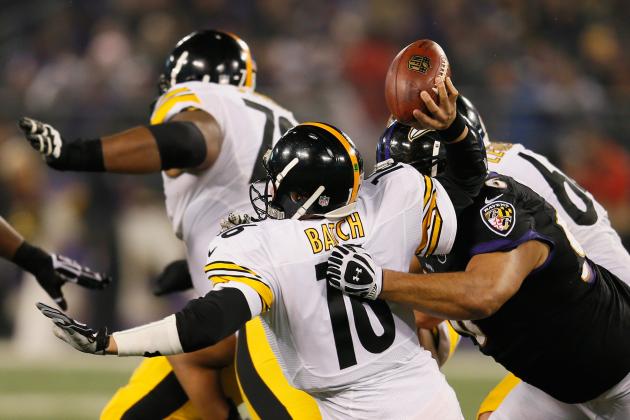 Rob Carr/Getty Images

The Pittsburgh Steelers are fighting to keep pace in the AFC without starting quarterback Ben Roethlisberger.
Though we have seen it work before, having to replace Big Ben could not have come at a worse time for the Steelers. In the time Roethlisberger has been out, a scheduling anomaly pitted them against rival and divisional-leader Baltimore twice in a span of three games.
While Pittsburgh managed a split of these matchups, Steelers fans question what might have been had Roethlisberger remained healthy.
Every team suffers injuries, but in the end, the Steelers are 1-2 without Roethlisberger. Here are three reasons why this recent injury might be a warning for them to think long term about their future at quarterback.
Begin Slideshow

»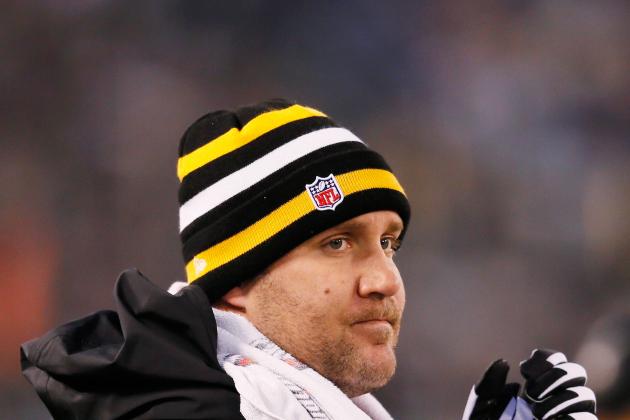 Rob Carr/Getty Images
Roethlisberger hasn't played a full season since 2008.
Roethlisberger and the Steelers have been immensely consistent contenders in the AFC over the past eight years. They have won two Super Bowls and reached a third.
However, in that same time, Roethlisberger has played through a full season just once. Granted, some of his missed time came from disciplinary action, but even that has been a recurring event.
Now, while Roethlisberger has had foot and thumb injuries ailing him in the past, this is the second shoulder injury of his career. The severity remains to be seen, as well. Despite rumors that he might start Week 13, Batch made his second straight start while Big Ben watched from the sidelines.
Roethlisberger has proven to be injury-prone in his career, which is not always a detriment, but it seems that every year the Steelers are playing down to the last week of the season. With Roethlisberger playing a paramount position in such a short-season sport, his involvement in each week is critical.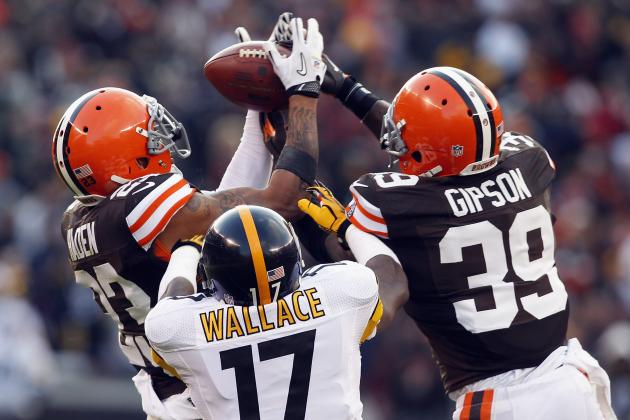 Matt Sullivan/Getty Images
The Steelers had eight turnovers against the Browns.
There has been a revolving door at running back for the Steelers this year, but it was not as noticeable when Roethlisberger was involved in the offense. This is because without Big Ben, the Steelers have not been able to exploit some of their biggest weapons.
Pittsburgh offensive coordinator Todd Haley has not particularly waivered from his offense—staying true to the average 35 pass-attempts per game that Roethlisberger was averaging—but he has gotten less production.
With Big Ben, deep-threat Mike Wallace recorded six games with more than 50 yards receiving and longs of 37, 51 and 82 yards.
In the last three games, Wallace has not eclipsed more than 45 yards or scored a touchdown.
That does not mean he hasn't been targeted. Wallace goes over the top as usual, but is continually overthrown. This may be the result of a receiver being unfamiliar with his quarterback, but the onus falls on the organization to instill a continuity that Roethlisberger may not guarantee.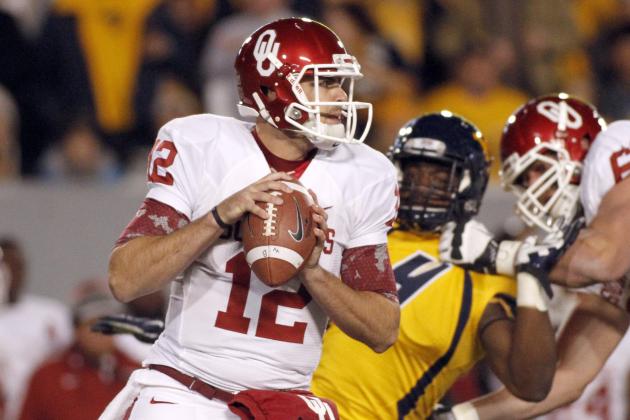 Justin K. Aller/Getty Images

There is nothing to suggest that the Steelers are looking to replace Roethlisberger—they are likely desperate for his return as soon as possible—but that does not mean that they cannot take the time to groom a replacement.
In a year where the NFL draft is going to be saturated with quarterback talent, the Steelers need not wait on their future. The problem, however, is that they are a contender now and finding a top-tier prospect is hard to do at the back end of a draft.
Players like Matt Barkley and Geno Smith will likely be top 10 picks, but one quarterback with equal potential who could fall to Pittsburgh is Oklahoma's Landry Jones.
NFL.com's Bucky Brooks opined this past week that Jones' draft stock may have declined this season, even though he was in the conversation with the Barkleys of the NCAA just six months ago.
In games that could have put the Sooners in conversations for the national championship, Jones attempted 43 and 51 passes for just one touchdown and two interceptions in losses to Kansas State and Notre Dame.
Jones threw 10 interceptions overall in 2012 and had three games with a completion percentage in the 50 percent range. However, he also had two games with more than 500 yards passing, which were decided by a combined four points.
Jones is a big and mobile quarterback, a la Roethlisberger. Another player with a similar build and attributes is South Carolina's Conner Shaw, who will likely return to school in 2013 to improve his draft stock. If the Steelers are uncomfortable going after Jones this year, Shaw could be available a year from now.
Regardless, both of these players are in transition and ripe for the molding. They would do well to learn from Ben Roethlisberger.