5 CFB Teams That Got Screwed in the Week 15 BCS Rankings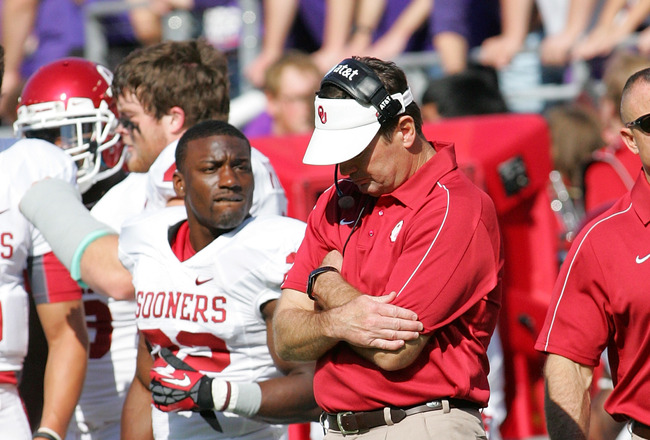 R. Yeatts/Getty Images
While Notre Dame and Alabama are your undisputed No. 1 and No. 2 teams in the final BCS rankings, not every college football team should be happy with where it ended up.
These five teams, given their accomplishments on the field, deserved more respect than they got this week. Yes, in the end these teams weren't able to run the table, but they're certainly a bit underrated.
Who are they? Read on.
No. 19 Boise State Broncos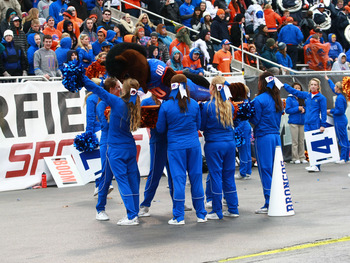 Brian Losness-US PRESSWIRE
You'd think that a 10-win season from a respected program like Boise State would get it a higher ranking than No. 19.
Yes, the Broncos have only themselves to blame for not making it high enough to bust the BCS, but there are some really suspicious teams ahead of Boise State in the final BCS rankings. These include four-loss teams Michigan and UCLA, and a Nebraska squad that had its head handed to it by an unranked Wisconsin team.
No. 11 Oklahoma Sooners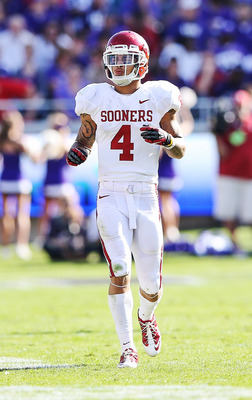 Kevin Jairaj-US PRESSWIRE
I'm no Oklahoma fan, but shouldn't the Sooners be ranked a tad higher than No. 11 when their two losses are against the No. 1 (Notre Dame) and No. 5 (Kansas State) teams in the land?
However, that's the least of Oklahoma's gripes this postseason as a whole host of teams ranked lower than the Sooners are going to BCS bowls while it got left out.
Well, at least the Sooners will probably finish in the Top 10 should they beat Texas A&M.
No. 22 Utah State Aggies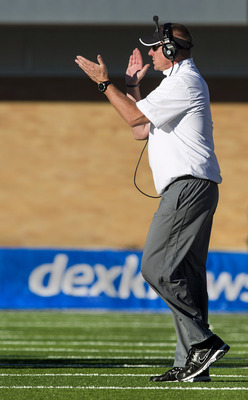 Douglas C. Pizac-US PRESSWIRE
After getting their first 10-win season in school history as well as a WAC title, I think Utah State deserves to be ranked a bit higher.
The AP put the Aggies at No. 18 in their latest rankings after all.
Yes, I get it. The computers don't like Utah State's strength of schedule. Well, those same computers don't know unprecedented progress under Gary Andersen when they see it.
Unranked: Wisconsin Badgers
Gregory Shamus/Getty Images
Yes, it's really hard to make a case for a team with five losses in a mediocre conference, but I still think that Wisconsin needed to at least break into the Top 25.
I mean, look what it did to poor Nebraska. 70-31 in a conference championship game should merit something, right?
Besides, this is going to be the first time in the BCS era that an unranked team will play in "The Granddaddy of Them All." Couldn't the Rose Bowl have been spared this humiliation?
No. 7 Georgia Bulldogs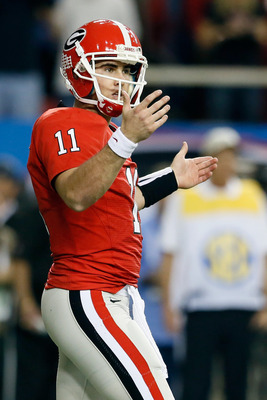 Kevin C. Cox/Getty Images
How is it that Georgia takes No. 2 Alabama to the wire and falls all the way from No. 3 to No. 7?
I just don't get it.
Anyone who watched that game knows that the Bulldogs almost pulled off the upset of the year in what will almost certainly go down as the game of 2012. Yes, "almost" doesn't cut it, but I thought that the rankings would at least have taken some consideration of who they were playing.
Keep Reading