The Worst Logo Ever Used by Each NHL Hockey Club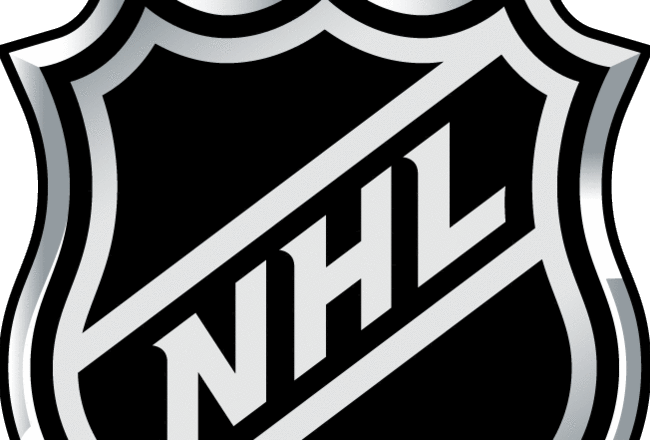 There's probably more color and pageantry associated with the NHL than any of the other major professional sports leagues in North America.
Perhaps college football gives the NHL a run for its money, but the colors, designs and logos of teams like the Montreal Canadiens, Chicago Blackhawks, Toronto Maple Leafs and Philadelphia Flyers may be more akin to great art work than sports uniforms.
The teams make a statement with the logos they present to the outside world.
Many are stunning, but the NHL has also given its teams latitude to change logos and come up with secondary symbols that represent them.
Not all of these symbols are winners. Some are silly, stupid, sloppy or pretentious.
Here's a look at each team's worst logos and designs, as well as three from teams that are no longer in the NHL.
(All logos are courtesy of Chris Creamer's SportsLogos.Net.)
Anaheim Ducks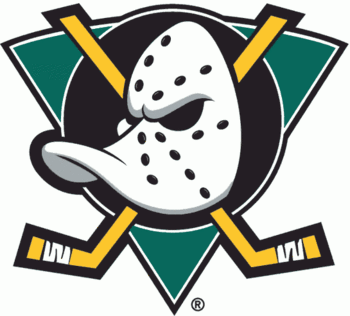 The Anaheim Ducks were the Mighty Ducks prior to the 2006-07 season. Nothing wrong with that as long as you like your team represented by a Disney cartoon image.
Boston Bruins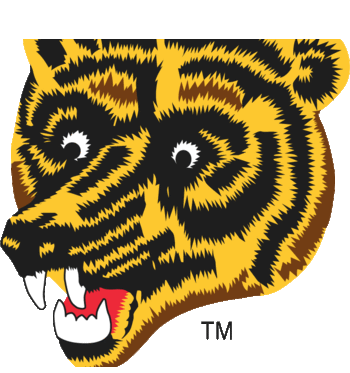 The Boston Bruins' classy block "B" is iconic. This alternate log is horrid. It was used between 1976 and 1995, and it is not attractive in the least.
Instead of being intimidating and memorable, you look at this design and feel sorry for the artist who came up with it. And you wonder how any executive could have looked at it and said that it was worthy of representing this proud organization.
Buffalo Sabres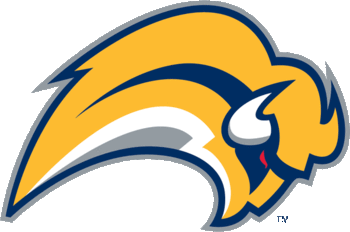 The Buffalo Sabres were smart enough to go back to their original logo.
The above is supposed to be modern and clever, but it is not. This futuristic buffalo belittles the proud symbol that once again adorns Buffalo's stellar uniforms.
Calgary Flames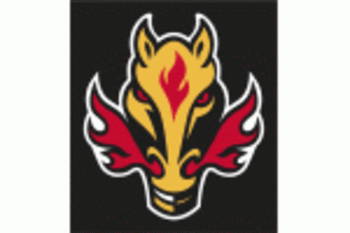 The flames are shooting out of the angry horse's nostrils? No, thank you.
Why the Calgary Flames thought this was attractive and represented the franchise well is quite strange. The Flames used it from 1998 through 2007, and you have to wonder why it took so long to take it out of the mix.
Carolina Hurricanes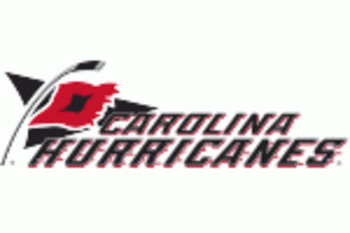 This is one of the Carolina Hurricanes' old alternate logos. It looks like it was drawn onto a bed sheet and hung out the window of a 10-year-old's bedroom.
Not professional.
Chicago Blackhawks
This logo was used by the Chicago Blackhawks for a couple of seasons in the mid-1930s. Note the racist overtones with the literal red skin of the Indian head logo.
The organization didn't suddenly become more sensitive after the 1936-37 season, but it used more reasonable tones in the logo after this one was taken out of circulation.
Colorado Avalanche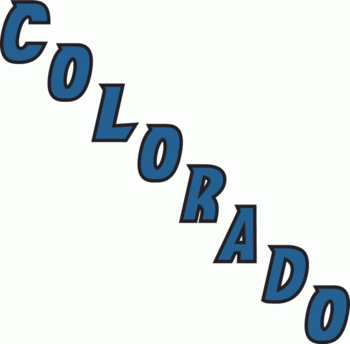 This secondary logo gets the call as the worst Colorado Avalanche logo over the "Bigfoot" alternate logo because it's simply so dull.
How could they have ever thought this one served a good purpose?
Columbus Blue Jackets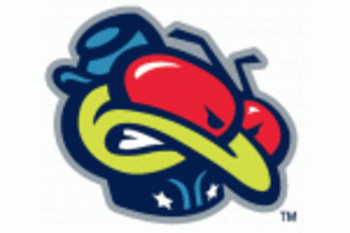 This "crazed bird" logo was used as an alternate from 2001 through 2004. It serves no purpose that helps this franchise.
This loony bird has nothing to do with the city of Columbus or the Civil War Blue Jackets.
Horrible and best forgotten.
Dallas Stars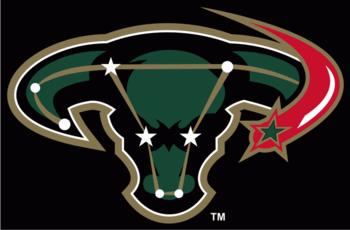 This really is not terrible, but it's the worst logo that the Dallas Stars have used during their run in Dallas. The Big Dipper constellation reference is clever, but it's a bit on the obscure side.
Detroit Red Wings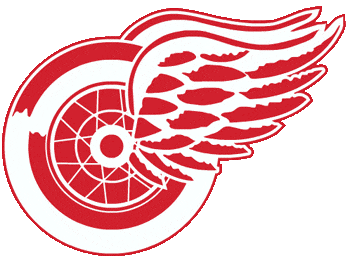 The Detroit Red Wings' modern version of the winged wheel is slick and sleek. This version, used between 1935 and 1947, is fat and round.
It's not as attractive as later versions of the classic winged wheel.
Edmonton Oilers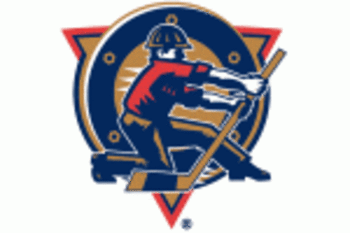 The Edmonton Oilers' standard logo is as classy as any of the Original Six teams. However, this secondary logo looks like an oil worker is rowing with a hockey stick.
It doesn't work, and the Oilers should never have used it between 1996 and 2007.
Florida Panthers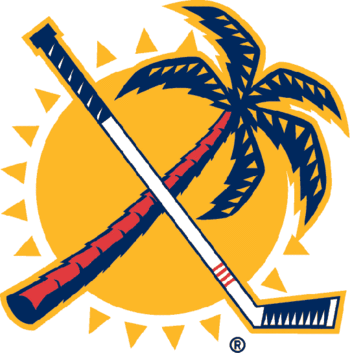 Nothing says hockey like this Florida Panthers alternate logo. A listing palm tree and a cheap-looking hockey stick with the sun as a background is amateurish at best and nauseating at worst.
This should be destroyed at all costs.
Los Angeles Kings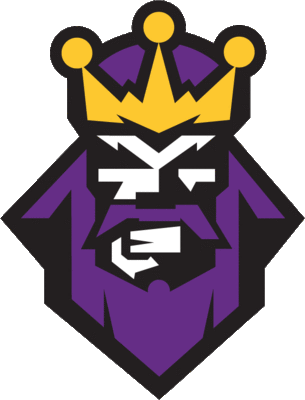 The so-called "Burger King" logo was used by the Los Angeles Kings in 1995-96. Notice it was only one season. The team came to its senses and got rid of this monstrosity.
While we're at it, here's a vote for the Kings' old purple and gold uniform and logo. They never should have changed that. It took guts to go to war every night with those images, and they were original.
Minnesota Wild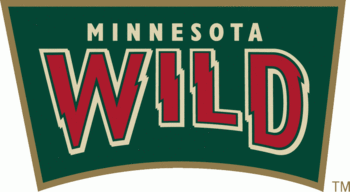 This looks like it should be hung between two poles in front of an amusement park ride. The Minnesota Wild's primary and alternate logos are classy, but this looks like an afterthought.
Montreal Canadiens
This may have been the team's logo from 1922 through 1925, but it's simply too sloppy. Even accounting for the fact that this is 90 years old, it's just not professional.
The Montreal Canadiens probably have the classiest uniform and logo in the NHL—and perhaps in all of sports. However, nothing was worse than the "pajamas" they wore as alternates from 2008 through 2010.
Nashville Predators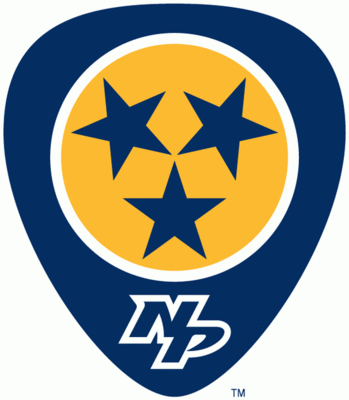 The Nashville Predators have some very good logos that involve a lot of creativity. However, this one is from the Generic School of Logos, and it is about as boring as you can get.
The Preds started to use this secondary logo last year. That decision needs to be revisited.
New Jersey Devils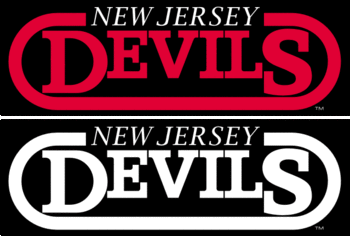 The New Jersey Devils have been remarkably consistent in their uniform design and basic logo. However, they have tended to feature the bumper-sticker-style logo as their alternate. The version used above was employed by the team from 1981 through 1990.
New York Islanders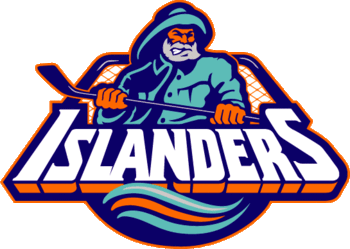 The New York Islanders had one of the best dynasties in the history of the league. They dominated the NHL in the early 1980s with a classy roster that included Mike Bossy, Denis Potvin and Bryan Trottier.
Their classic logo became iconic.
While the Islanders couldn't maintain their level of excellence, they still have a strong look that allows them to stand out.
However, when they unveiled their "Gorton's Fisherman" logo, all bets were off. The Islanders have always had a classic and understated look; the fisherman is ridiculous and bufoonish.
New York Rangers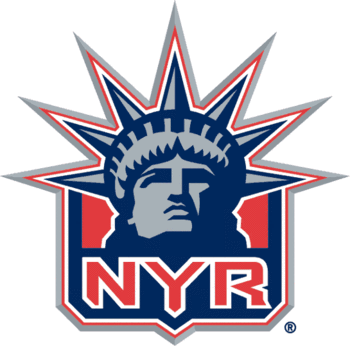 It's hard to find anything to complain about when it comes to the New York Rangers' standard logo.
Their secondary logos have also been strong. While this one is a bit jarring, it does represent the city of New York quite well.
The Rangers may have won just one Stanley Cup since 1940, but their looks have almost always been classic.
Ottawa Senators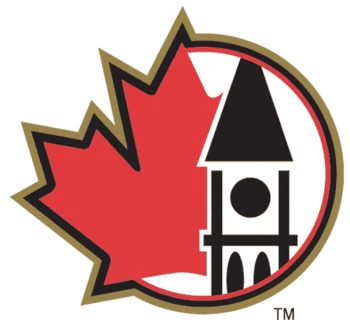 The Ottawa Senators used this alternate logo from 2000 through 2007.
It is simple. It is humble. It has nothing to do with hockey or the Senators.
It is boring and uninspired. It should have been sent back.
Philadelphia Flyers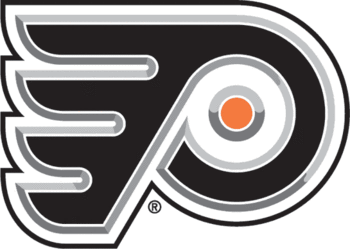 Like the Rangers, the Philadelphia Flyers have an iconic logo that has undergone few changes over the years.
The secondary logo used above between 2003 and 2007 used silver as one of its colors. Perhaps the Flyers wanted to fancy up their basic black and orange colors. It didn't work, and it wasn't necessary.
Phoenix Coyotes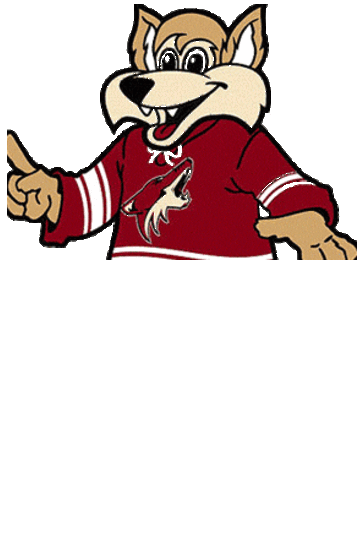 The Phoenix Coyotes have struggled to feel secure in the desert since moving from Winnipeg in 1996.
Many of their logos have been interesting, well-designed and professional. However, this cartoon coyote is just too ordinary and is best left in the drawer.
Pittsburgh Penguins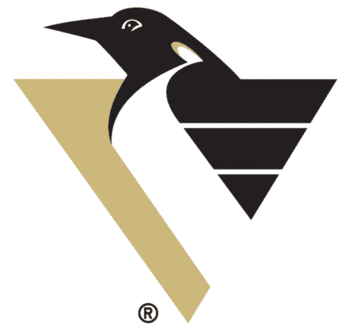 The Pittsburgh Penguins have had remarkable success with their logos. Even their first logo from the 1967-68 season was beautiful with it's light blue color.
The Penguins decided they wanted to get away from the baby blues in the 1970s, when the Pittsburgh Steelers and Pirates were having success in their sports. They joined the black and gold motif and have done well since.
However, the modernistic logo above is weak and generic, and it doesn't live up to the team's other symbols.
San Jose Sharks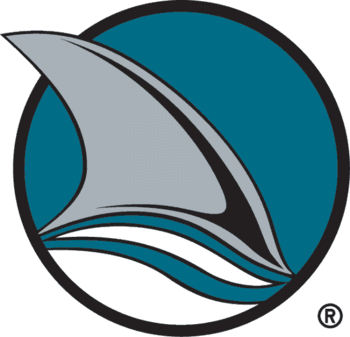 The San Jose Sharks have an intimidating logo. Their name is intimidating, and it's hard not to think of the destruction caused by the great white shark in the movie Jaws when you think of having a shark as both your name and symbol.
However, in the logo above, which was used from 1991 through 2007, all you get is the fin. For all we know, it's a dolphin's fin and not a shark's fin.
St. Louis Blues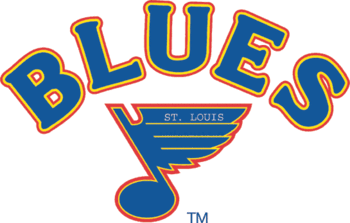 Like their brethren from the 1967-1968 expansion, the St. Louis Blues have basically used the same symbol from the start. They have regularly used the same "blue note" symbol throughout their existence.
Their alternate logos have included a trumpet and the St. Louis arch. Both are classy and both well-designed.
This logo that was used from 1984 through 1987 was cumbersome and dull. It needs to remain in mothballs.
Tampa Bay Lightning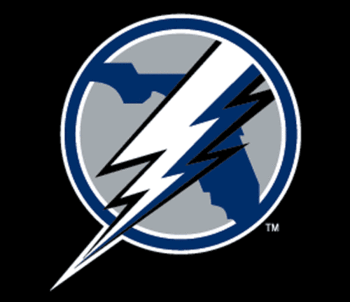 Nothing major to complain about here or with any of the Tampa Bay Lightning's logos. The only problem with this one is that the blue on the outside edge of the lightning is the same color as the blue in the state of Florida.
It makes the map difficult to distinguish and gives it a messy look.
Toronto Maple Leafs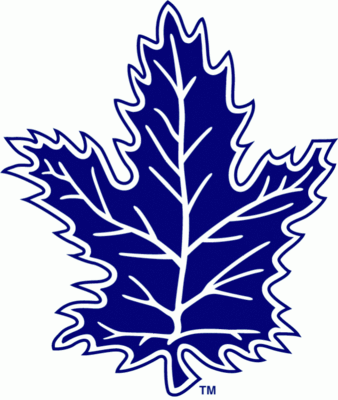 The Toronto Maple Leafs' primary logo is iconic for the NHL and Canada.
It's basic logo is simple, beautiful, bold and superb.
There's no reason to use anything else.
However, the "realistic" leaf used above doesn't get the job done. It is neither memorable nor meaningful, and the Maple Leafs were right to take it out of circulation in 2000.
Vancouver Canucks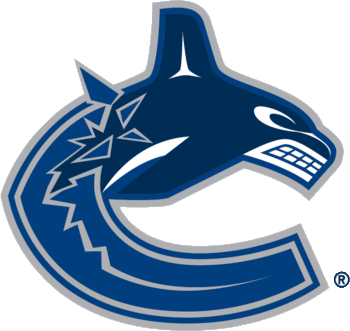 While the Vancouver Canucks have improved dramatically over the years, their logos have gotten consistently worse.
Their original logo with the hockey stick in the blue field and green outline was classy and simple. Their next logo was a bit more hard-hitting and obvious, but still well designed.
But the letter "C" with the Orca does not get the job done. It's pushy and obnoxious.
Washington Capitals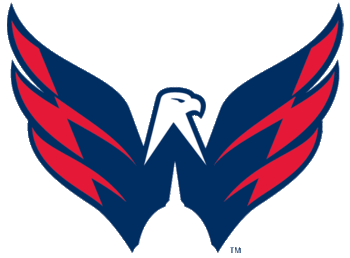 There's something about the Washington Capitals that tries to scream "we're cool" at anyone who will pay attention.
Perhaps it's trying to make hockey part of the landscape in the nation's capital. Perhaps its owner Ted Leonsis' ego wanting to get stroked.
We digress. The Capitals' logos have been solid, but this dull eagle (above) simply is not worthy. The Capitals have used it as an alternate since 2007. They need to rethink that decision.
Winnipeg Jets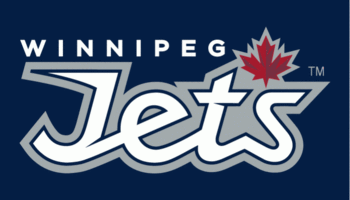 When the Atlanta Thrashers left Georgia and took their franchise to Winnipeg, it was a time to celebrate for residents of the 'Peg.
The team designed a classy logo that everyone could be proud of. However, this alternate logo offers very little. They should stick with their basic design and not mess around.
Cleveland Barons (defunct)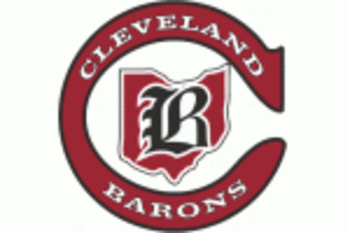 The Cleveland Barons were a strange amalgamation formed by the Oakland Seals and Minnesota North Stars. They played between 1976 and 1978. The team was bad, and their logo was both dull and ugly.
One of the most forgettable sports franchises of all time.
Kansas City Scouts (defunct)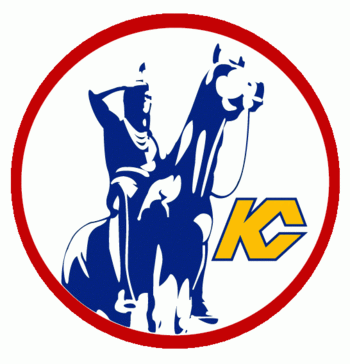 The Kansas City Scouts were an expansion team that began play in the 1974-75 season. They remained in Kansas City for two seasons before moving to Denver to become the Colorado Rockies.
Shortly after that, the franchise moved east to become the New Jersey Devils.
The Scouts placed a native American on horseback. It was much too reminiscent of Florida State, and nothing about it said hockey.
Original Winnipeg Jets (defunct)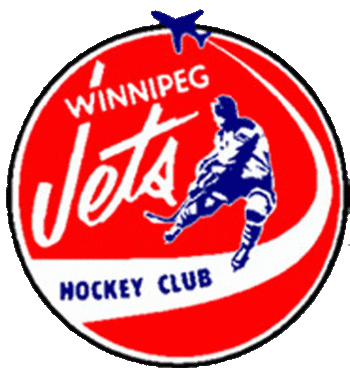 The original Winnipeg Jets debuted in 1972 in the late, great World Hockey Association.
They had Bobby Hull and were one of that league's best teams.
Their logos were largely pleasing and memorable. However, their first logo looked like an old 45 RPM "single" that you would play on a a turntable.
It said "Winnipeg Jets Hockey Club." Thanks for telling us it was a hockey club. Could you have made a more generic logo?
Keep Reading