Ten Predictions for the 2009 MLB Season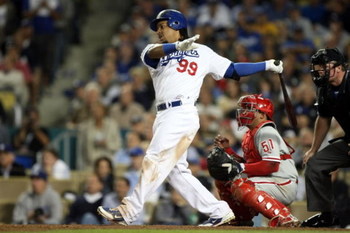 If you are like me, you cannot wait until Opening Day. The anticipation has been building since Brad Lidge whiffed Eric Hinske to wrap up the World Series.
One can't help but to wonder what the 2009 season has in store for all of us. I am sure that there will be many incredible feats, wacky plays, and even an improbable playoff run.
Here are 10 things that the 2009 MLB season will bring us.
10. A player hits 60 homers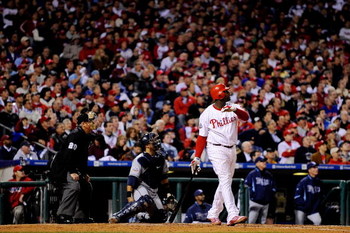 That's right! Ryan Howard will hit 60 homers this season. I think what we saw last September was just a glimpse of how powerful Ryan "Power" Howard really is. He will still struggle to bat his body weight, but he will still send tons of baseballs into the stratosphere.
9. Evan Longoria continues the streak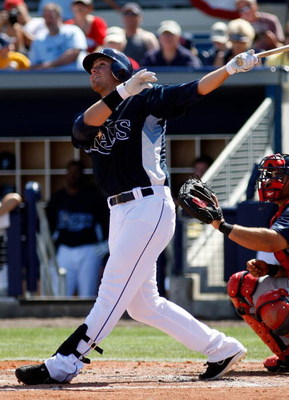 Longoria will follow the footsteps of Dustin Pedroia and Ryan Howard in winning the MVP following a Rookie of the Year season.
In addition to winning the MVP, he will also follow their example by gracing the cover of MLB 10: The Show.
8. The Rangers play like last year's Rays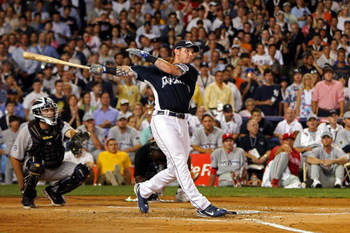 The Rangers have a plethora of young talent. Their lineup has the potential to be as lethal as any in the game.
Josh Hamilton should improve on his great season last year. Chris Davis has the ability to drop 40 bombs. If Elvis Andrus plays like many expect him to, the Rangers can contend in the AL West.
7. Barry Zito pitches worth his contract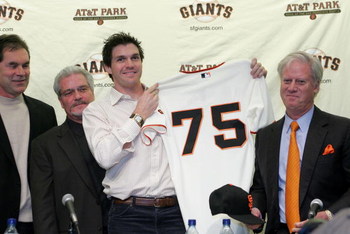 After struggling in San Fran for a couple seasons, look for Zito to return to Cy Young form.
This is a scary thought for teams in the NL West. If Zito rebounds, the Giants could very well have the best rotation in the NL. Lincecum, Cain, Johnson, and Zito. Sounds pretty good to me.
6. Chipper Jones plays in 150 games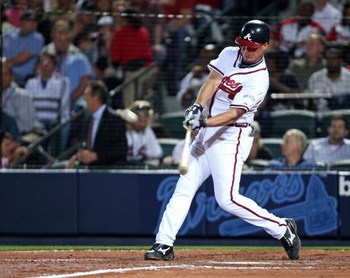 It has been a goal of his for the past few seasons, but he just can't quite stay healthy.
Lucky for the Braves, he got one of his bound-to-happen injuries out of the way while playing in the WBC.
I think he WILL be able to hold up throughout the season though.
5. Someone wins the Triple Crown
Miguel Cabrera will win the Triple Crown.
If the second half of last season is any indication of how he will play in 2009, this feat is well within Cabrera's reach.
4. Tulo becomes an MVP candidate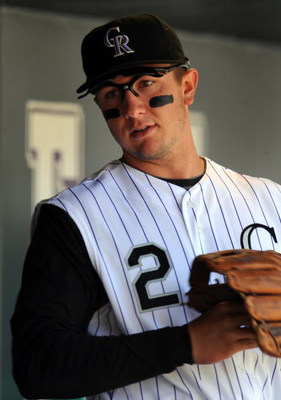 Troy Tulowitzki will have a bounce-back year and establish himself as a top-tier shortstop.
Don't be surprised if he hits 30 jacks and drives in 100, all while picking-up a gold glove.
3. the Mets don't choke in September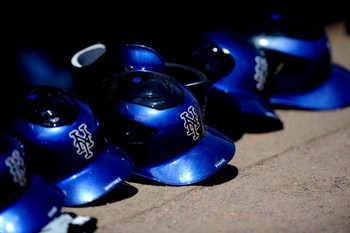 The additions of JJ Putz and K-Rod will prove to be the deciding factor in the NL East.
The bullpen of the Mets has been its Achilles heel the past two years, but it won't happen again this year.
2. The Cubs continue their title-less streak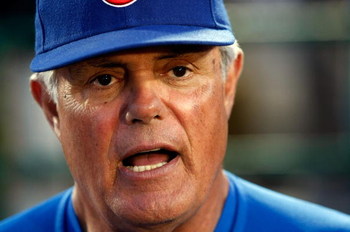 After this season, it will be 101 years and counting for Cub fans.
I would love to see the Cubs win it all, but this is not the year.
However, I do think they will add Jake Peavy and win a playoff series win, before coming up short in the NLCS.
1. Manny continues being Manny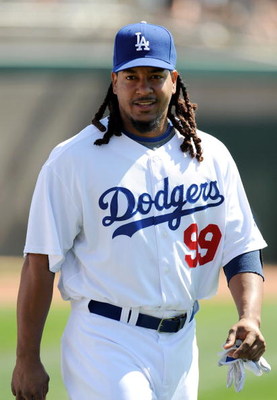 This is the year that Manny has a moment that tops all of his "Manny being Manny" moments.
He will answer a phone call via bluetooth, all while robbing a home run, giving a high five to a fan, and throwing out a runner at the plate.
Oh, and he will also win the NL MVP and take the pitching deprived Dodgers to the World Series.
These are a few wacky things that could happen in 2009. Feel free to comment and add anything else that you think would be cool or crazy to see during the season.
Keep Reading