5 Things We Would Have Rather Seen Than Jets vs. Cardinals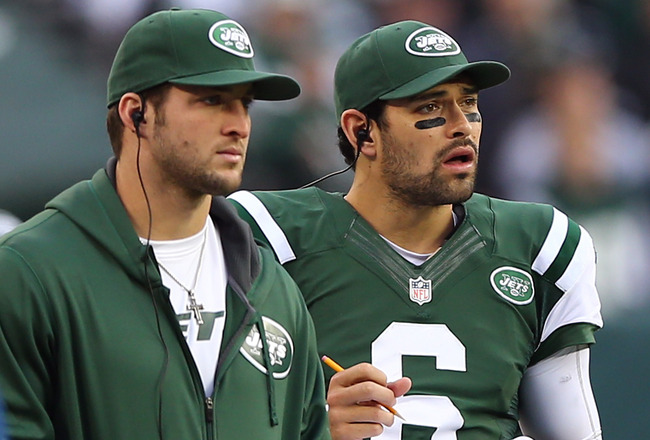 Elsa/Getty Images
Hopefully you are unaware that the Arizona Cardinals and the New York Jets participated in a football competition on December 2, 2012.
For those of us who witnessed the ordeal, it's something we will never forget. Ever.
It was atrocious. The final score was 7-6 and the only touchdown was thrown by a third-string quarterback.
And, no, I'm not talking about Tim Tebow.
Click through to find out some forms of "entertainment" that would be more enjoyable than seeing this pitiful match up.
Any Recent Adam Sandler Movie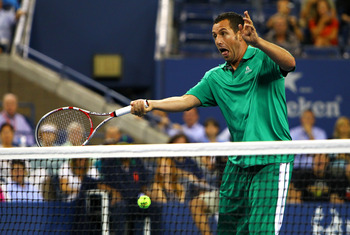 Alex Trautwig/Getty Images
This isn't the 1990s anymore, and Adam Sandler hasn't been funny since the last century.
You might be able to talk me into Funny People, and I can dig Reign Over Me. But that's about it.
Jack and Jill? That "film" received a solid three percent on RottenTomatoes.com.
Sandler followed up that gem with Bucky Larson, which notched a zero percent. ZERO!
Yet, somehow, I'd rather invest the time with any of these pieces of theatrical torture.
Skip Bayless Discuss Tim Tebow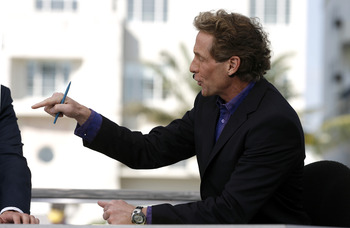 Allen Kee/Getty Images
There are few things in the world that are more maddening than watching Skip Bayless discuss Tim Tebow.
He is unrealistically smitten with the young man who was recently demoted to third string.
With the New York Jets.
You do realize how bad that is, right?
Sorry. Obviously you do, since that's the entire point of this slideshow!
I'm getting angry just thinking about it. Yet, it's easily better than the Cards-Jets "football game."
Any NFL Pre-Game Show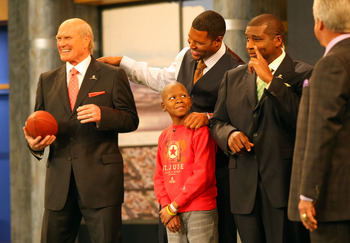 Victor Decolongon/Getty Images
At some point over the past decade, NFL pre-game shows went from a tolerable waste of time while waiting for the games to excruciating to watch.
Perhaps it was the move to seven in-studio "analysts."
However, I'm going with the meeting where some executive said, "We need to make the show more family friendly. We need to create an appeal to those who don't care about football."
Hilarity, in fact, did not ensue. More like banality.
These shows are so hokey that little children cover their ears in an effort to drown out another Terry Bradshaw laugh.
Ugh.
Curling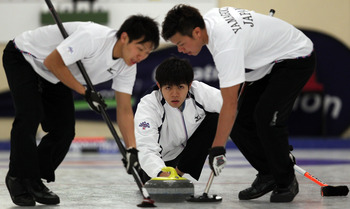 Rob Jefferies/Getty Images
I know. You were SO into curling during the 2010 Olympics.
Have you watched a contest since?
Better yet, did you even actually understand it back then?
Probably not. There's no shame in it. We all get caught up in the hype from time to time.
But there is absolutely no way you want to watch a curling match today. Admit it.
A Pogs Competition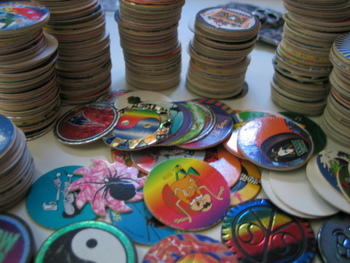 Photo via http://hellogiggles.com/skip-it-skip-it-the-best-90s-toys-ever
First off, does anybody actually know how to "play" pogs?
I know there was a slammer and I assume you had to hit the pogs in a certain manner.
Sounds incredibly boring to play.
How about to watch?
I'll consider this the "new-age" version of watching paint dry.
And, yup. Still better than watching the Cardinals and Jets do anything.
Especially play football.
Keep Reading