The Smartest NFL Coaching Moves of Week 13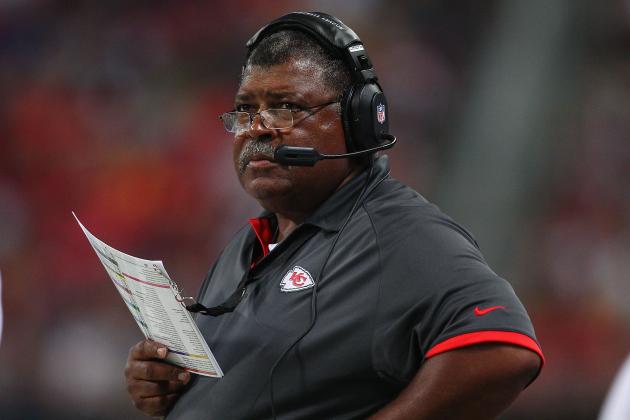 Dilip Vishwanat/Getty Images

NFL Week 13 action was once again peppered with outstanding moves by a variety of head coaches around the NFL.
While we always hear (in excess) about the decisions that turn out to have a negative impact, we rarely take the time to appreciate some of the great decisions made every week.
Let's take a moment and review some of the best coaching moves from Week 13 and give credit where it's due.
Begin Slideshow

»
In a game between the New York Jets and Arizona Cardinals that featured a first half marred by mediocrity, someone had to do something to put points on the board.
Cardinals head coach Ken Whisenhunt did just that when he called for a fake punt in the second quarter, which Arizona safety Rashad Johnson took up the field for a 40-yard gain.
The fake would result in the Cardinals scoring a field goal, courtesy of a Jay Feely 48-yard boot. It was the first of two made field goals for Feely, who accounted for all of Arizona's scoring.
While the Cardinals went on to lose the game, give Whisenhunt some credit for getting creative in a game where scoring seemed next to impossible.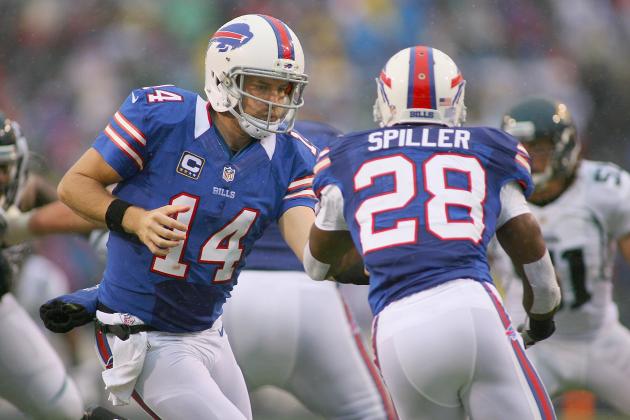 Rick Stewart/Getty Images

Chan Gailey's Buffalo Bills have struggled all season long with Ryan Fitzpatrick under center. Rather than benching him or creating a controversy, Gailey smoothly limited Fitzpatrick Sunday against the Jacksonville Jaguars.
Fitzpatrick only attempted 17 passes. He completed nine, two of which went for touchdowns while one was intercepted.
Rather than rely on his quarterback to win the game, Gailey turned to his duo of outstanding running backs. Fred Jackson received 25 carries, and C.J. Spiller saw 14. The former recorded 109 yards, while the latter earned 77 yards and a touchdown.
The effective game plan allowed the Bills to embarrass the Jaguars by a wide margin, 34-18. Gailey found an efficient way to minimize Fitzpatrick's attempts and get the most out of his offense.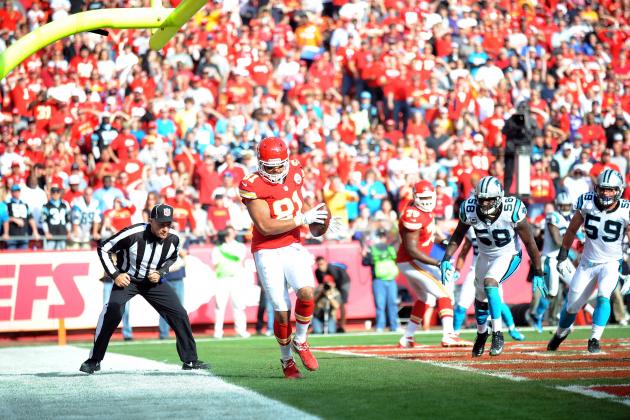 Denny Medley-US PRESSWIRE

With two seconds remaining in the first half and his team down 14-10 at home, Kansas City Chiefs head coach Romeo Crennel elected to go for it on fourth down from two yards out.
The end result was a Tony Moeaki one-yard touchdown reception that would propel the Chiefs to victory over the Carolina Panthers.
It marks only the second time the Chiefs have won this season, but it's a crucial victory nonetheless considering the recent tragedy encircling the franchise. The Chiefs—especially Crennel—showed character and resiliency on Sunday, and this is but one example.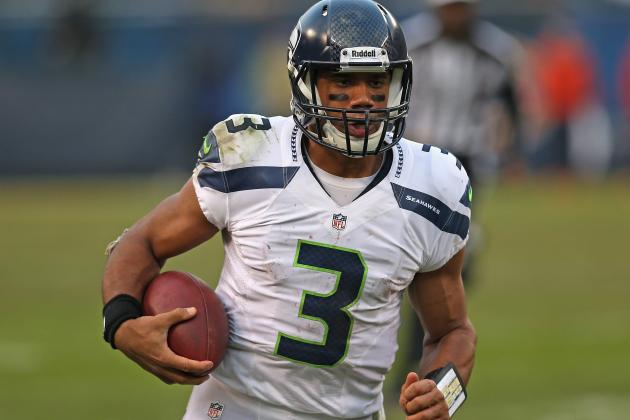 Jonathan Daniel/Getty Images

The Seattle Seahawks faced a pivotal matchup with the Chicago Bears at Soldier Field Sunday, and Seahawks coach Peter Carroll had the perfect game plan.
Carroll allowed Russell Wilson, a third-round pick in the 2012 NFL draft, to throw the ball 37 times and run nine times as well.
The result?
Wilson completed 23 passes for 293 yards and two touchdowns while throwing no interceptions. He also added 71 yards on the ground.
Wilson would end up throwing the game-winning pass to Sidney Rice in the end zone in overtime to propel the Seahawks to a tough 23-17 road victory.
Carroll's actions speak volumes to the amount of trust he has in his rookie quarterback. The unconventional amount of opportunities for a rookie not selected in the first round is astonishing, but apparently Carroll knows exactly what he is doing.
It seemed like an inevitable thing in New York that Jets head coach Rex Ryan would have to finally bench Mark Sanchez. He would, in an attempt to save his own job, promote a quarterback he brought in himself in a highly publicized event.
Greg McElroy.
No, Ryan didn't bench Sanchez in favor of Tim Tebow. He benched him in favor of former seventh-round pick McElroy.
It was a genius maneuver on Ryan's part.
Sanchez had thrown three interceptions in the first half, and the Jets offense hadn't scored. McElroy entered the game and threw for 29 yards and a touchdown with no turnovers, and the Jets would go on to win, 7-6.
Ryan not only won the game, but he may have saved his job and found a better long-term option. Nice work.
When you have the No. 1 pick in the 2012 NFL draft as your quarterback, it must be easy to simply allow him to keep throwing, especially considering he already had four fourth-quarter comeback wins on the season.
Make that five.
Bruce Arians allowed Andrew Luck to keep throwing despite the fact he had thrown three interceptions. Luck ended up throwing the ball 54 times for 391 yards, four touchdowns and the aforementioned three turnovers.
It was a veteran move by a first-time head coach and veteran play by a rookie quarterback. Luck would throw the game-winning touchdown to receiver Donnie Avery as time expired.
The Colts now have eight victories on the season and a firm grasp on the first wild-card seed, mainly because of the play of Luck, but more importantly thanks to Arians' outstanding coaching.