Michigan Football: 5 Reasons 2012 Recruiting Class Will Turn Wolverines Around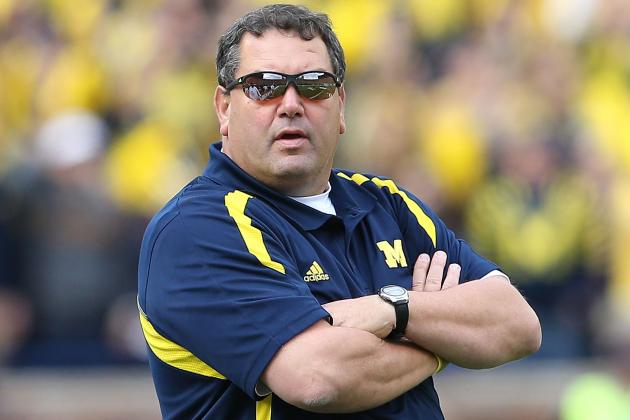 Leon Halip/Getty Images

Everybody knows about the talent that came to Michigan in the 2012 recruiting class. It was filled with big names who are future stars in the making.
That crop of kids is just waiting to make an impact, and it just might be sooner rather than later.
Before we know it, this class will be the face of Michigan football and will help avoid seasons like the kind we saw here in 2012.
Here's a look at the best position groups and individual kids that will start making an impact for the 2013 season.
Begin Slideshow

»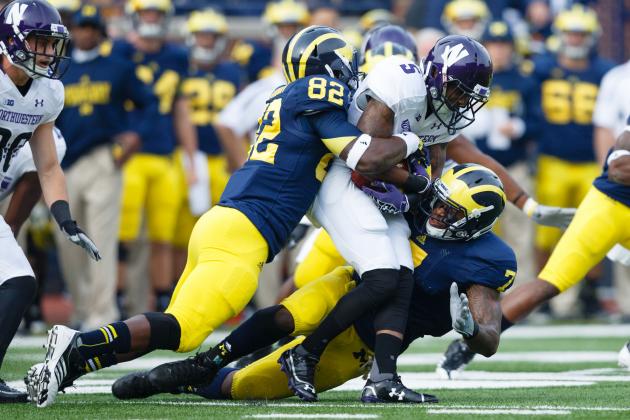 Rick Osentoski-US PRESSWIRE

Michigan's receiving core was absolutely terrible at times this season. Yet, at other times, it looked pretty solid.
Losing Roy Roundtree will hurt this unit, as he really came on late in the year.
That means that Amara Darboh will, without a doubt, take on a huge role in 2013. He played on special teams and only sparingly on offense this year, causing him not to redshirt.
Jehu Chesson, who did redshirt this season, could potentially see a role as well. He was extremely raw coming in, so it may take him another year or two to have an impact.
Watch for Darboh to certainly help this unit, and possibly Chesson as well.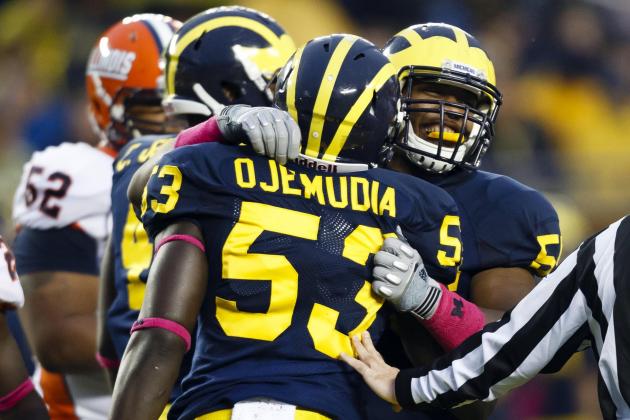 Rick Osentoski-US PRESSWIRE

Michigan struggled to get pressure on quarterbacks all season long in 2012. We saw one true freshman, Mario Ojemudia, make a pretty big impact though.
We would have seen another one in Chris Wormley had he not gotten hurt.
With Craig Roh lost to graduation, we will certainly see Ojemudia play an expanded role and Wormley make his debut.
Tom Strobel, who redshirted this season, may see time as well. In fact, I think it's quite likely that he works his way into the rotation.
Look for Ojemudia's role to expand, Wormley to burst onto the scene as a redshirt freshman and Strobel to potentially play a role.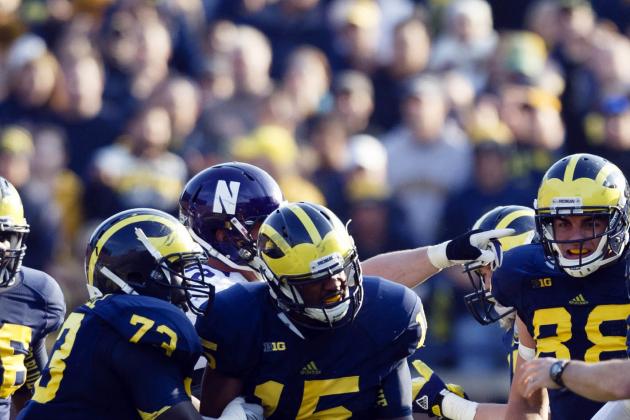 Rick Osentoski-US PRESSWIRE

Well, we saw two freshman linebackers play huge roles in 2012: Joe Bolden and James Ross.
Those roles will only expand next year with Kenny Demens graduating.
Whichever one doesn't start will still see plenty of time, and with Michigan's deep and talented group of linebackers, it's unlikely that Royce Jenkins-Stone or Kaleb Ringer works their way into the rotation.
As only sophomores, Ross and Bolden will already be special players next year.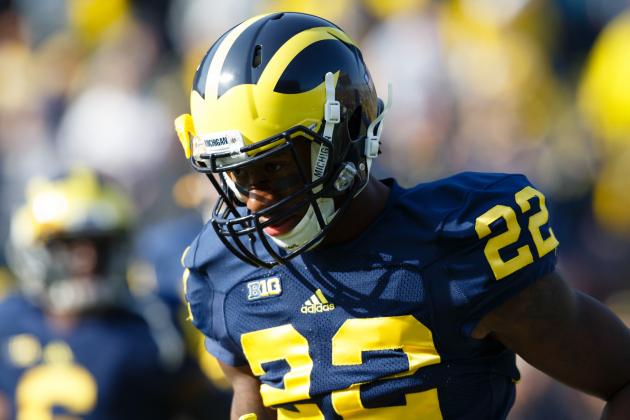 Rick Osentoski-US PRESSWIRE

Early in the season, Jarrod Wilson was actually seeing quite a bit of time at safety. As the year went on, he saw less and less.
With Jordan Kovacs graduating, I would expect Wilson to start alongside Thomas Gordon next year.
Incumbent backups Marvin Robinson and Josh Furman will be there once again, but I just don't see how we can project either one of them to start. Both have had very frustrating careers so far, especially Robinson.
Jeremy Clark and Allen Gant both redshirted in 2012, and probably won't see the field much in 2013 either, if ever.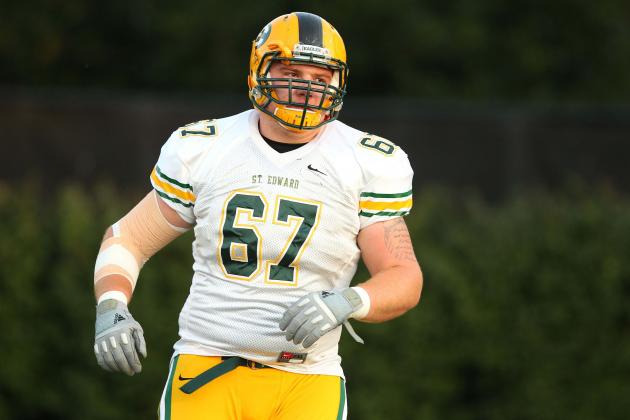 Danny Wild-USA TODAY Sports

Well, this is the one everybody has been waiting for: the offensive linemen.
Assuming Lewan goes pro, Michigan will have to replace four starters on the line. The lone returnee is Michael Schofield.
Every single linemen in the 2012 class redshirted, and at least one or two of them will be starting next season.
Kyle Kalis will be the one most fans keep their eye on. Another redshirt freshman besides Kalis is bound to start as well, though. Who will it be?
Honestly, my gut tells me that it will be Ben Braden. Yes, he was only a 3-star propect and Erik Magnuson would be the much more appealing pick as a highly rated 4-star, but Braden sounds like he's a future stud.
Assuming Kalis and Braden do start, they will be key components in helping this disastrous offensive line regain its form.