Josh Barnett Eyes Return to UFC After Last Strikeforce Match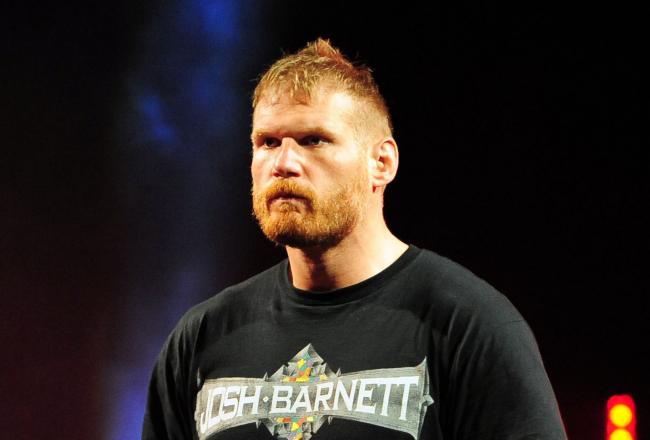 Kyle Terada-US PRESSWIRE
Of all the heavyweights absorbed into the UFC following Zuffa's purchase of Strikeforce in 2011, Josh Barnett's future is the least certain.
He's had a fractious relationship with UFC president Dana White, has failed repeated drug tests throughout his career and left the promotion in disgrace in 2002 after being stripped of the heavyweight title he'd won from Randy Couture.
But now, with one fight left on his Strikeforce contract, and with the promotion's last event set to take place in January, Barnett says he would love to return to the UFC—a place where many people didn't think he'd ever set foot in again.
"In the UFC, I know there's plenty of guys over there that would be happy if I never set foot in that Octagon," he told MMA Junkie. "I would love to see the look on some folks' faces... being someplace where, one, I've already been, even though people may not know it, and two, a place that a lot of folks never thought they'd see me again."
Barnett fought five times in the UFC and went on to make his name in Pride, which was eventually bought and liquidated by the UFC; then in Affliction, where his positive test for steroids in the run-up to his fight against Fedor Emelianenko led to the collapse of the organisation; before finding a home at Strikeforce, which now too has reached the end of the road.
All this has led to more uncertainty for the fighter who's had one of the most tumultuous careers in MMA.
However, one thing going in his favour is the fact that he seems to have patched things up with White, whose mouth he once threatened to urinate in, in order to pass a drug test.
That doesn't mean his future is certain. In April, after the Zuffa purchase of Strikeforce, White said he would welcome Barnett to the UFC if he beat rising star Daniel Cormier. As it turned out, Barnett lost, despite a spirited performance.
That means the rogue fighter has a lot more work to do to get back inside the Octagon.
The first step in that journey is beating little-known Austrian heavyweight Nandor Guelmino at Strikeforce's last event.
Guelmino, with an 11-3 professional MMA record, was last seen in October fighting at WFC 17 where he beat Bulgarian Emil Zahariev following a three-round decision.
Barnett says that the biggest problem with fighting Guelmino is that he's an unknown quantity.
"All my friends are like, 'Nandor…is he an orc? Is he from Mordor?'" says Barnett. "[If] I don't beat him spectacularly, regardless of how good he really is, the perception could be that I'm slipping or I'm not as good as people thought. All the onus lands on me."
Like it or not, this fight could be key in helping him land a UFC contract which is there for the taking.
Barnett's fight against Guelmino takes place on Jan. 12 in Chesapeake Energy Arena, Oklahoma City, at Strikeforce: Marquardt vs. Saffiedine.
Follow me on Twitter: Follow @khurramaziz1981
This article is
What is the duplicate article?
Why is this article offensive?
Where is this article plagiarized from?
Why is this article poorly edited?