It all comes down to one final ranking.
On Sunday night, the BCS Rankings will put out a fresh and final ranking that will signify the end of the college football regular season.
Let's make one final prediction to how the BCS Rankings will look come Sunday night.
1. Notre Dame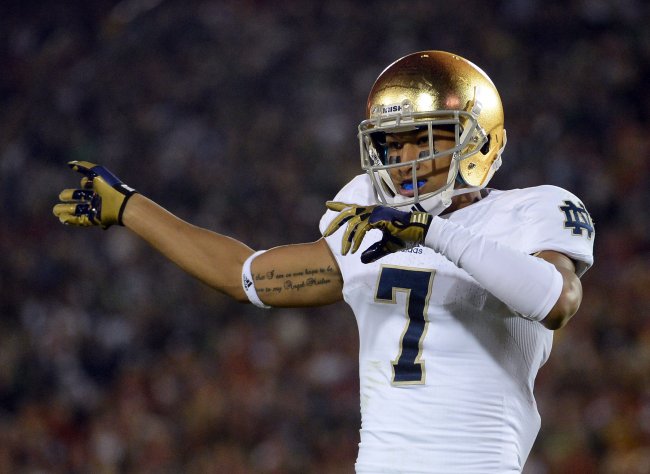 Harry How/Getty Images
Notre Dame is the clear No. 1 team in the nation however you slice it. If you go undefeated in today's college football, you deserve the honor.
We have seen a way to defeat Alabama, and we have seen a way to defeat every top-tier team that is eligible for the championship this season, but we have failed to see a way to defeat Notre Dame.
The Fighting Irish will be playing in the BCS National Championship game as the No. 1 team in the nation.
2. Alabama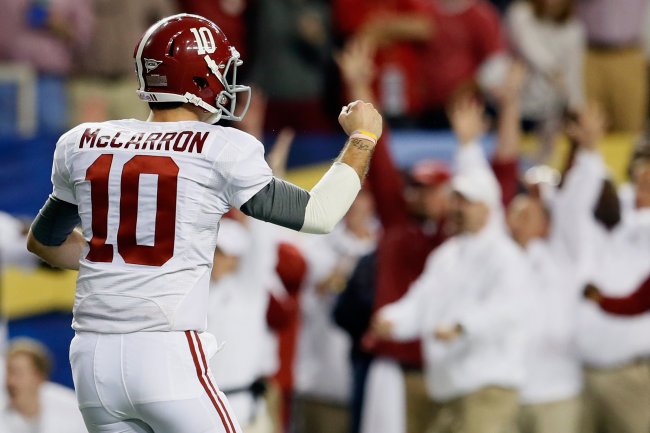 Kevin C. Cox/Getty Images
Alabama didn't play its best game on Saturday against Georgia, but the Crimson Tide did enough to make it to the championship game.
With a dynamic and fierce rushing attack led by Eddie Lacy and T.J. Yeldon, Alabama has an almost unstoppable run offense.
Notre Dame will need to play its best defensive game of the season when these two square off.
3. Florida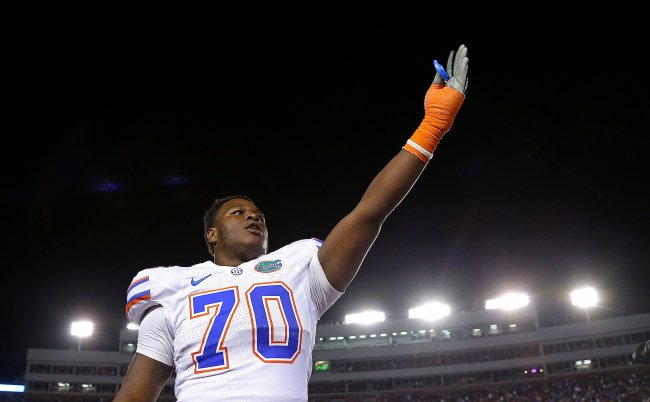 Mike Ehrmann/Getty Images
Despite losing to Georgia, despite not playing in the SEC Championship game, Florida will be ranked ahead of the Bulldogs.
Just another example of how college football gets it wrong.
4. Oregon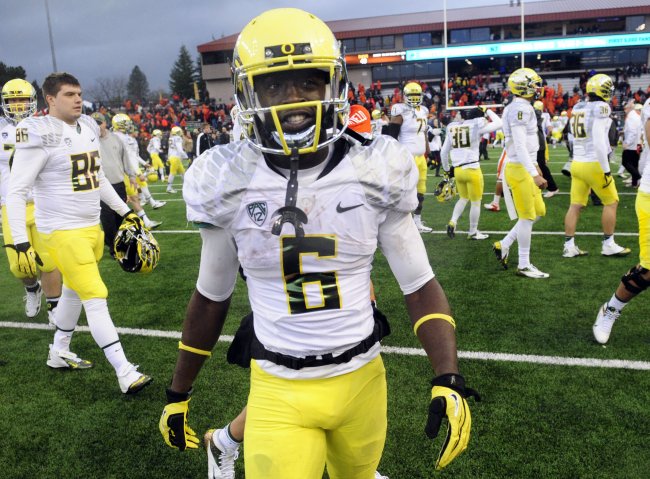 Steve Dykes/Getty Images
Oregon didn't play this week due to not being in the PAC-12 Championship game, but they do sit pretty in the BCS standings.
Hopefully, for the fans' sake, Oregon gets matched up with a SEC school in a BCS Bowl game so we can see what a high-powered offense can do against a stingy defense.
5. Kansas State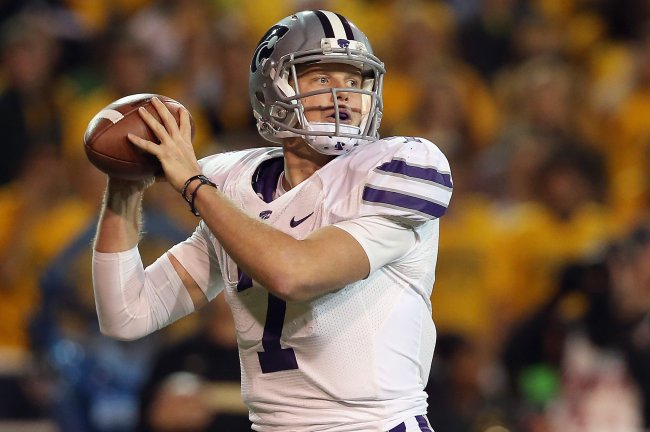 Ronald Martinez/Getty Images
Collin Klein is still in the running for the Heisman Trophy following his three-touchdown performance against Texas.
Kansas State will be making its way to a BCS bowl game, and if they didn't slip up at Baylor, the Wildcats would be No. 1.
6. Georgia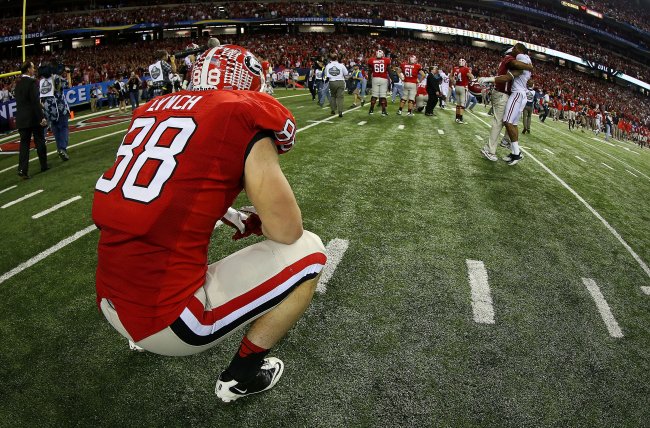 Mike Ehrmann/Getty Images
Almost but no cigar.
Georgia was close to winning the SEC Championship but fell short to Alabama 32-28. Georgia made mistakes, provided horrendous clock management and showcased a terrible rush defense that allowed 350 yards rushing.
The Bulldogs were fortunate to even be in the game let alone have a chance to win it down the stretch.
7. Stanford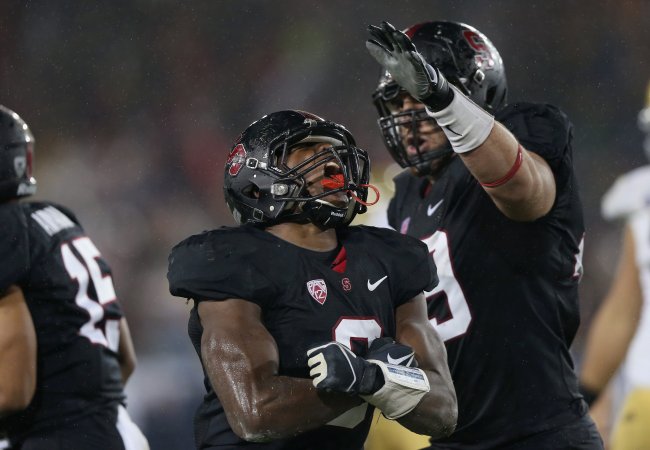 Ezra Shaw/Getty Images
Stanford will be heading to the Rose Bowl to play Wisconsin after defeating UCLA for the second straight week.
The Cardinal have provided a great season by playing a difficult schedule and are deserving of the honor.
8. LSU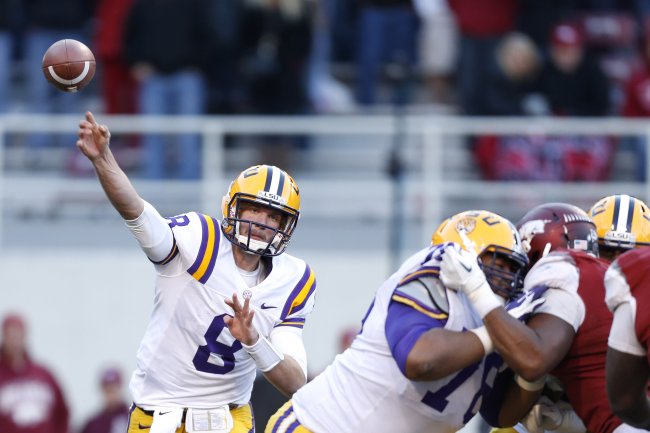 Wesley Hitt/Getty Images
LSU didn't play this week but Mel Kiper Jr. thinks the Tigers are the best team in the country. At least that's what he said last Saturday.
The Tigers sure didn't play like it at the end of the season.
9. Texas A&M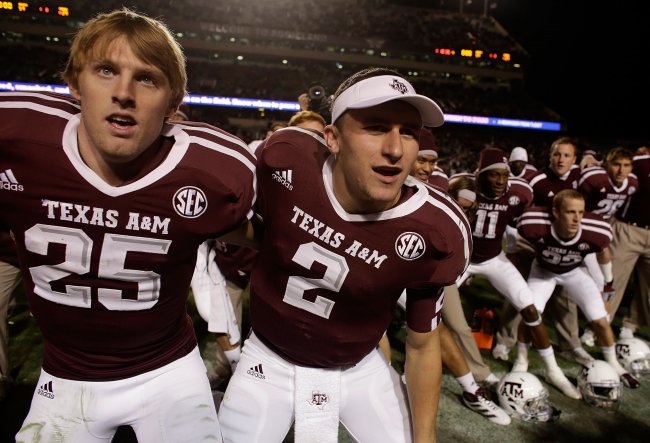 Scott Halleran/Getty Images
It's been a great year for Johnny Manziel and Texas A&M. Too bad we will have to watch them play some team in another bowl that isn't a BCS Bowl.
Texas A&M will be heading to a solid bowl game but not the one we all want them to play in.
10. South Carolina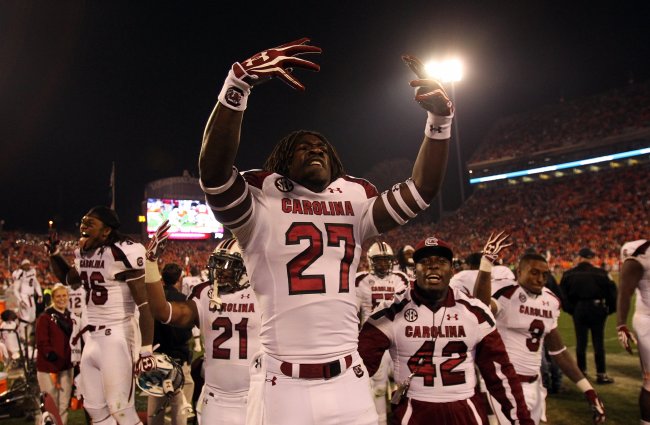 Streeter Lecka/Getty Images
South Carolina's only two losses of the season came at LSU and at Florida—two schools that will finish ahead of the Gamecocks.
It's been another good year for South Carolina, but when will they take that next step?
11. Oklahoma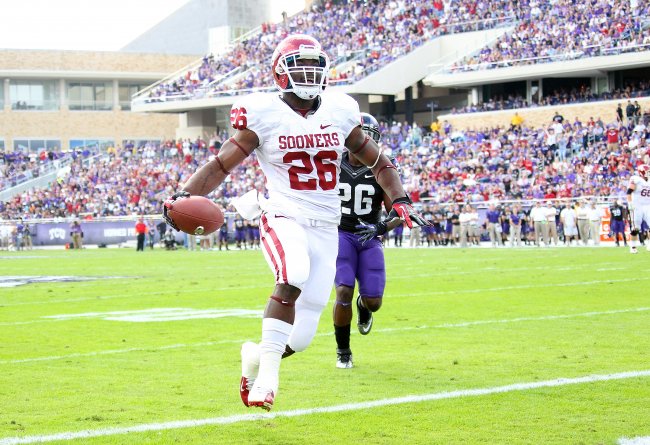 R. Yeatts/Getty Images
Oklahoma took care of TCU on Saturday to improve its record to 10-2. Oklahoma's only two losses came to Kansas State and Notre Dame.
Both were at home.
12. Florida State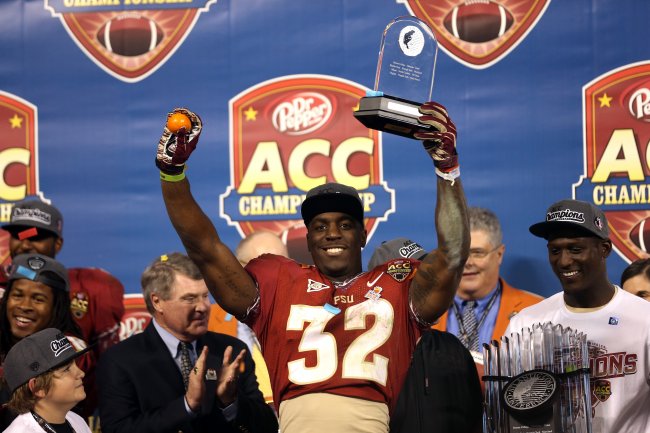 Streeter Lecka/Getty Images
Florida State will be heading to a BCS Bowl game after defeating Georgia Tech in the ACC Championship game.
It was an ugly game but the Seminoles found a way to win.
13. Clemson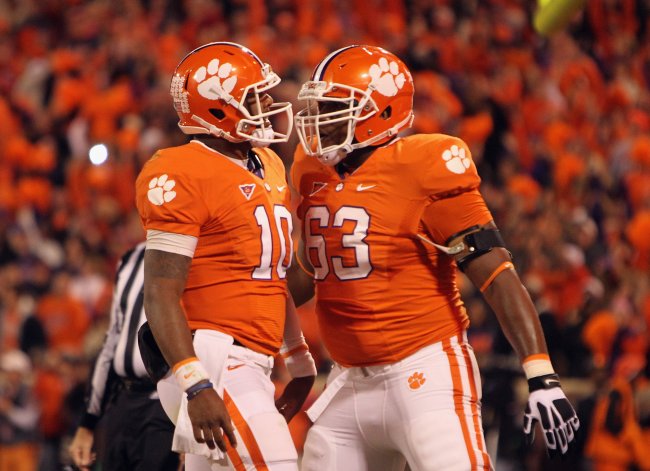 Streeter Lecka/Getty Images
Clemson didn't defeat one team in the top-25 rankings all season long.
They finished 10-2, but it wasn't as telling of a season as the record suggests.
14. Oregon State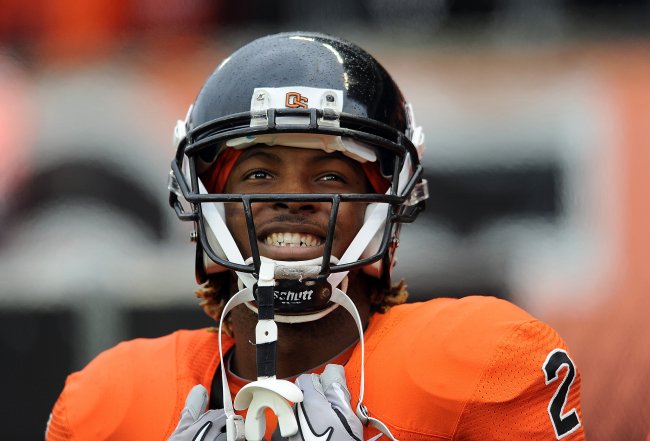 Steve Dykes/Getty Images
Oregon State is one of those teams you forget about because they haven't done anything to remember this year.
The Beavers failed to deliver against Oregon and Stanford this season, and that's what I'll take away from Oregon State's resume.
15. Nebraska
Matthew Holst/Getty Images
Wisconsin hung 70 on Nebraska. Seventy.
Now, because of sanctions and the upset, the fifth-best team in the Big Ten gets to play in the Rose Bowl.
Unwatchable.
16. Northern Illinois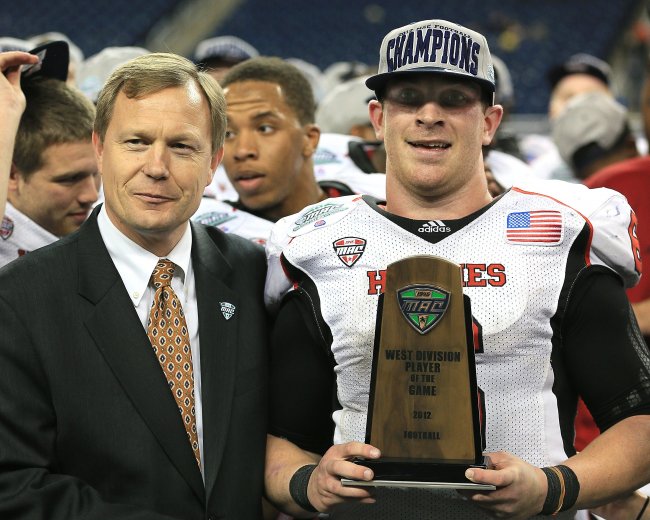 Dave Reginek/Getty Images
Kent State and Northern Illinois will pretty much swap places this week.
The Huskies defeated Kent State in overtime to move to 12-1 on the season.
17. UCLA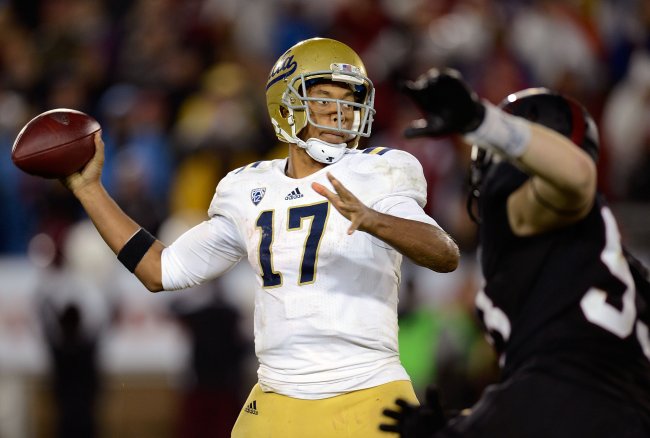 Thearon W. Henderson/Getty Images
Two losses to Stanford in back-to-back weeks isn't great but shouldn't penalize UCLA too much. They had a great season with quality victories throughout.
Stanford was stout all season and in the end was just a little better.
18. Boise State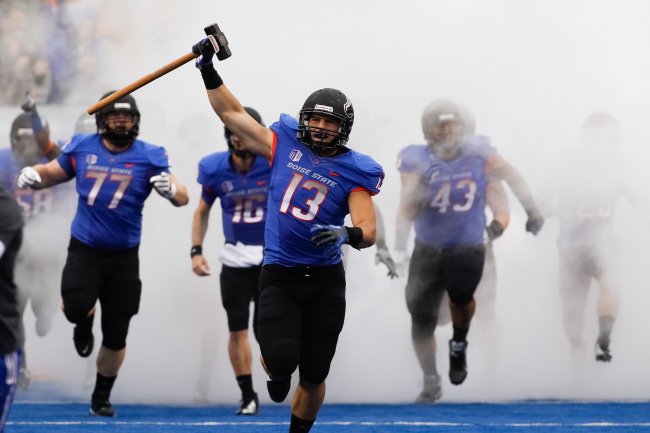 Otto Kitsinger III/Getty Images
Those Boise State Broncos are at it again.
Despite losing one of the greatest college quarterbacks of all time, Kellen Moore, Boise State bounced back in 2012 with another quality season.
This season speaks to the value of head coach Chris Petersen.
19. Michigan
Jamie Sabau/Getty Images
Denard Robinson and the Michigan Wolverines will play in a quality bowl game against a quality opponent.
After watching the Wolverines hang with undefeated Ohio State, they can play with a good portion of the country.
20. Texas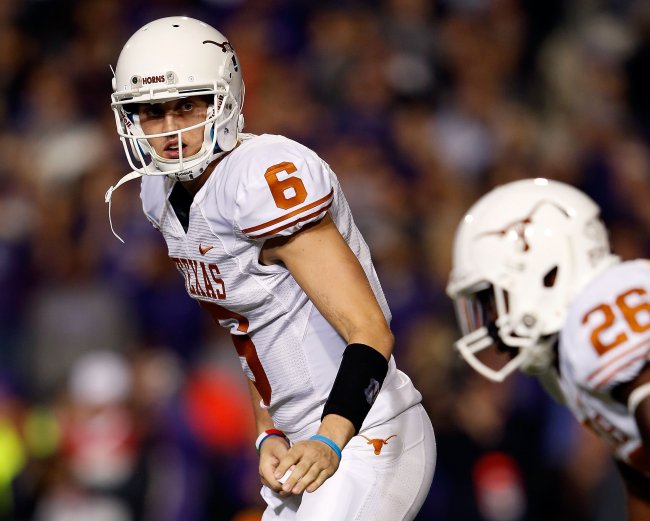 Jamie Squire/Getty Images
Texas lost to Kansas State in a blowout but will remain inside the top-20 rankings.
Saturday marked the second time this season Texas lost back-to-back games.
21. Northwestern
David Banks/Getty Images
Quietly Northwestern continues to move up the rankings.
One of the better things about not playing during championship weekend is the possibility of moving up without taking the field.
Northwestern will do just that when the new rankings are released.
22. Kent State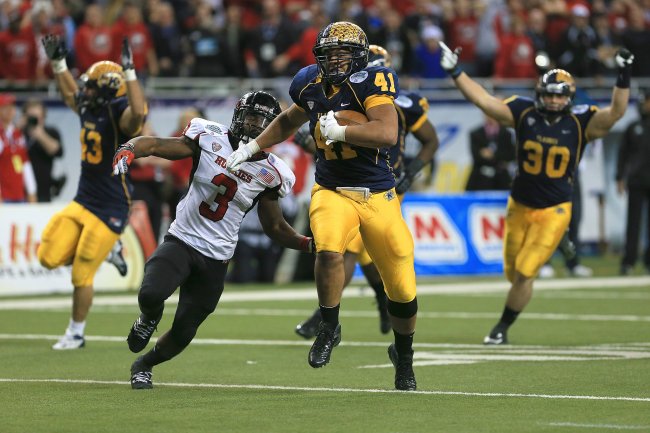 Dave Reginek/Getty Images
Kent State shouldn't be punished for losing to Northern Illinois because the Huskies are a good football team.
Also, the game finished in overtime. Expect the two to pretty much swap positions this week.
23. Utah State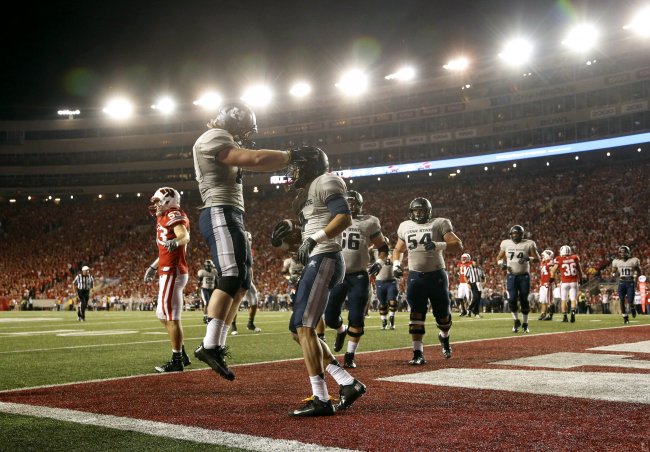 Tom Lynn/Getty Images
Utah State didn't play many great teams this season, but the Aggies do have some nice victories including Louisiana Tech and San Jose State.
And, the Aggies lost by two points (16-14) at Wisconsin, the Big Ten representative in the Rose Bowl.
24. San Jose State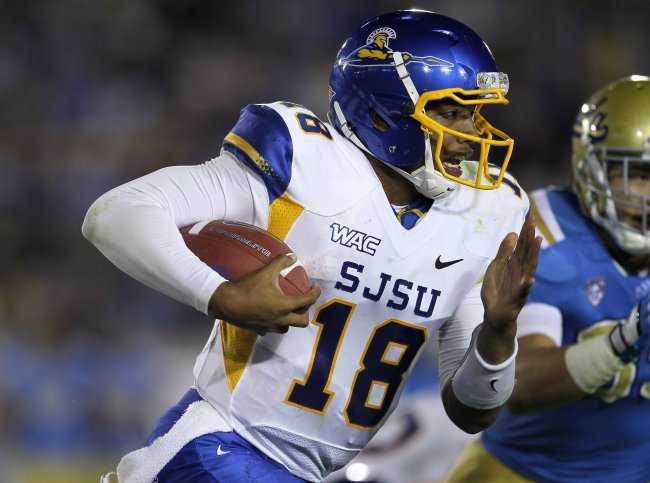 Stephen Dunn/Getty Images
San Jose State should stay inside the BCS Rankings for the second straight week.
The Spartans defeated two decent teams in back-to-back weeks—BYU and Louisiana Tech.

25. Louisville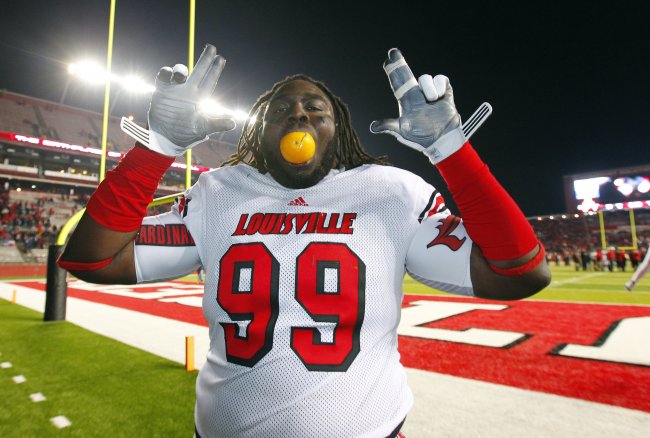 Rich Schultz/Getty Images
Sadly, some team from the Big East has to go to a BCS Bowl game. This year's candidate is Louisville.
The Cardinals had a nice season but didn't beat any team of great value. The combined records for the teams Louisville defeated this year was 57-81.
Are they better than a Texas A&M? LSU? Georgia? Oklahoma? No.