NFL SpreadSHREDDER, Week 13: Houston Texans Due for a Thanksgiving Hangover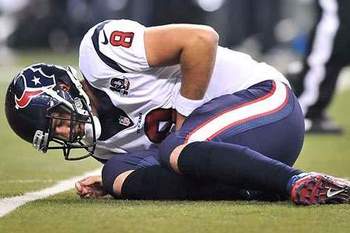 From NFL.com
The Houston Texans escaped their first-ever Thanksgiving-day game against the Detroit Lions with a razor-sharp 34-31 victory.
Houston has been on the right side of a shootout for two straight weeks, but they'll be on shaky ground heading into a divisional game against Tennessee.
Meanwhile, the SpreadSHREDDER has been on the wrong side of .500 for two weeks in a row and is officially in rally mode. The desperation, focus and sense of urgency implicit of this mini-slump bodes well for bettors.
That, and this weekend's games are dominated by home dogs. Time to sniff these point-spreads out like a bloodhound.
[SpreadSHREDDER Week 12 ATS: 1-2]
[Overall Record ATS: 23-13]

[Lines from Sportsbook.com via VegasInsider.com and FiveDimes.com]
Tennessee (+7.5) over Houston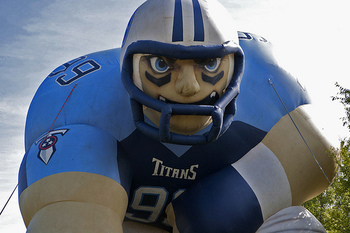 From NFL.com
Houston has scored 30 points in back-to-back games, but its secondary has been a mess since star cornerback Johnathan Joseph went down with injury. Unfortunately for the Texans, Joseph will be sitting out his second straight game nursing an ailing hamstring.
After Chad Henne went off for 354 yards and four TDs in Week 11, Detroit's Matt Stafford torched Houston's struggling unit for 441 yards and two scores on Thanksgiving. In that game, Stafford's sack-adjusted yards per attempt exceeded that of Schaub's which indicates a phony win by the Texans.
The Texans have allowed 68 points in their last two games, including 31 against Detroit. They will now travel to Tennessee for their third road game in four weeks as a favorite.
Tennessee has shown the ability to hang with elite NFL teams as evidenced by a 26-23 victory over the Steelers near full-strength in Week 6.
Playing the revenge-minded Titans, who fell to the Texans in Week 4, the Texans could also be looking ahead to a huge showdown with the New England Patriots in Week 14.
Expect an egg to be laid on LP Field by a sluggish, undermanned Texans team on the comedown.
Prediction: Tennessee, 28-14
Oakland (+3) over Cleveland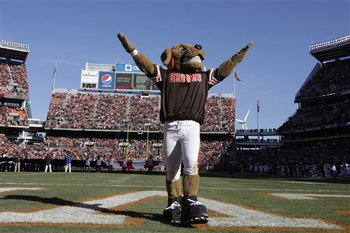 From NFL.com
Nothing has been more adorable than the Cleveland Browns' late-season surge of competence. But coming off an emotional victory over division "rival" Pittsburgh Steelers, the Browns may suffer an emotional letdown.
Cleveland must now travel across three time zones to California to play the Oakland Raiders, who are coming off an embarrassing performance in Cincinnati.
Playing as home underdogs against the Browns, the Raiders will see an uptick in value playing a Browns team coming off an inflated victory. Brandon Weedon's lifeless 4.3 sack-adjusted yards per attempt (YPA) from last week were fewer than Charlie Batch's 5.5 YPA despite the victory.
After having been blown out in three straight games and returning home as an underdog, a more motivated Raider team should overachieve if not for just one week.
Prediction: Oakland, 27-24
St. Louis (+8) over San Francisco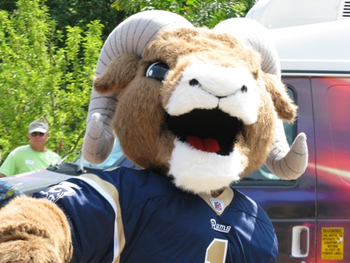 From NFL.com
St. Louis has been in this movie before as a sizable underdog against the division-leading San Francisco 49ers.
That movie ended with To Be Continued as the Rams tied the 49ers, thus covering a monster 11-point number.
The Rams will now play the 49ers as a home underdog just three weeks removed from their previous game. In that game, St. Louis missed multiple opportunities to shock the 49ers in overtime.
San Francisco has scored 30 points in back-to-back games against the Chicago Bears and New Orleans Saints and is due to come out flat. With more film out on 49ers starting quarterback Colin Kaepernick, that trend should end in St. Louis.
The Rams boast a secondary that is in the top 10 in the league in interceptions. That secondary should draw a slightly fatigued 49er team traveling across two time zones.
Prediction: St. Louis, 23-16
Keep Reading

Houston Texans: Like this team?