Kroos Has Grown Up: What We Learned from Bayern's 1-1 Draw with Dortmund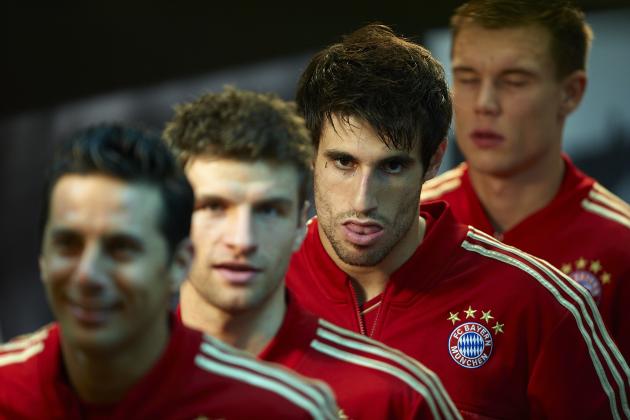 Manuel Queimadelos Alonso/Getty Images

Saturday's match between Bayern Munich and Dortmund was hyped to be the biggest game of the weekend in Europe and the most important fixture of Bundesliga season thus far. And while neither side looked their sharpest, especially in the first half, the clubs played passionate football for 90 minutes, resulting in a 1-1 draw.
The first half was rather cagey, with the most noteworthy event being a nasty knee injury to Holger Badstuber, who is expected to see an early end to his season. Play opened more after the break, and Toni Kroos and Mario Goetze traded goals before full time.
In the end, Bayern had to accept that several more months will pass before they can end their winless streak against BVB, while Dortmund essentially lost any hope of winning a third consecutive Bundesliga title.
There are many talking points to take from Saturday's match. Read on for a full analysis of the key points following the draw.
Begin Slideshow

»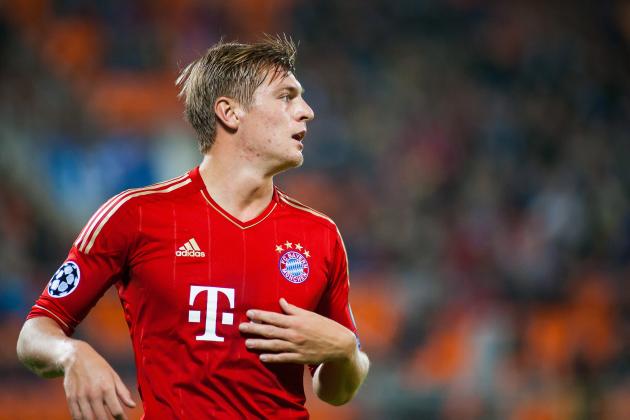 EuroFootball/Getty Images

Last season, Toni Kroos established himself as one of Europe's finest central midfield players. His versatility both as a creator in the final third and in winning and retaining possession earned him a permanent spot in Jupp Heynckes' starting XI, forcing either Thomas Mueller or Arjen Robben to sit on the bench.
The final weeks of the club campaign were a disappointment, however.
Kroos missed a penalty kick in the Champions League semifinal against Real Madrid and struggled in the DFB Pokal final as Bayern were put to the sword by Dortmund. His confidence gone, Kroos refused to take a spot kick in the Champions League final, leaving goalkeeper Manuel Neuer to try his luck instead.
Bayern ended the season without silverware.
Kroos was justifiably benched at the European Championship and spent the month of June sulking in semi-isolation. He was always the first player on the team bus after the games and walked by reporters with a blank expression, never saying a word.
When finally given his chance in the semifinal against Italy, he was utterly useless.
Kroos redeemed himself on Saturday with a real display of maturity. With Bayern struggling to create chances through the tightly marked Mario Mandzukic and Franck Ribery, the 22-year-old dribbled through the BVB defense and produced a top-drawer finish from the edge of the box.
The goal was no anomaly.
Kroos played very well throughout the game, running hard to find openings between the Dortmund midfield and defense. He wasn't content to play second fiddle to Ribery, Mandzukic or Thomas Mueller; he was very proactive, and his aggression was rewarded in the end.
If he can keep it up, he has a great chance to become a starter for Germany before the World Cup.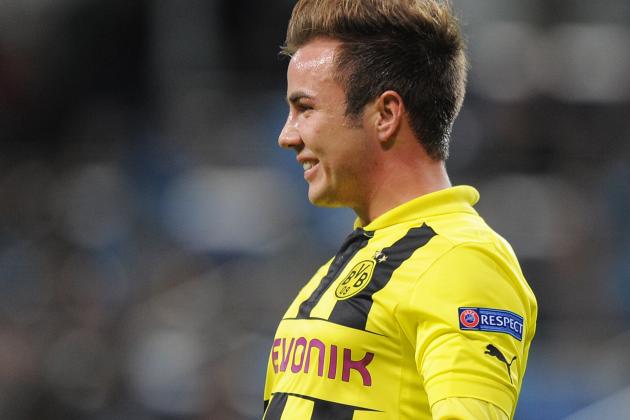 Denis Doyle/Getty Images

As impressively as Shinji Kagawa and Robert Lewandowski played in previous matches against Bayern, Mats Hummels has arguably been Dortmund's most influential player against his former club.
The center-back, who was arguably the man of the match on Saturday, has been sensational, shutting out Mario Gomez in every head-to-head match since the BVB man moved from a midfield to central defensive position. He's even scored three goals against the Bavarian giants, an impressive rate given his position.
Hummels is a top class player, but he always raises his level when facing Bayern.
Goetze, it seems, also relishes the spotlight in big games against Bayern. The German international scored the winner in Munich a year ago and on Saturday was again the hero for BVB as he scored the equalizer.
In his career, Goetze has played six games against Bayern, scoring twice and assisting on two more. His record for producing goals is slightly better versus the Bavarians than it is overall.
Not bad for a player of just 20 years. And he will only get better.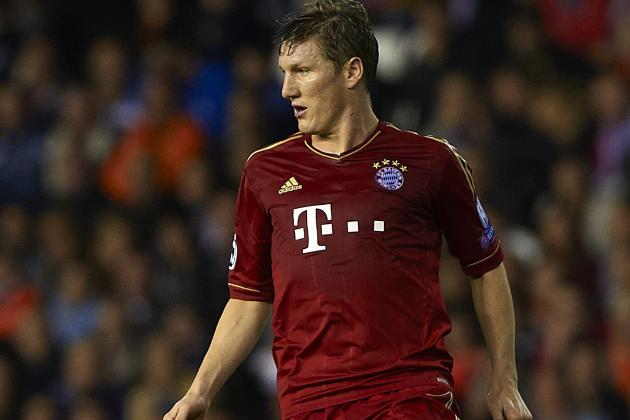 Manuel Queimadelos Alonso/Getty Images

Dortmund had a chance to make the Bundesliga a little more competitive on Saturday, but the draw leaves them with next-to-no chance of winning a third consecutive title in May. Now 11 points behind, even if they beat the Bavarians in the return leg this spring, they will have to rely on Bayern to make more than just a few mistakes.
If Bayern can continue at their current rate until season's end, they will end the season with a record-setting 86 points. At this rate, Dortmund would not catch their rivals even if they were to win each and every match from now until the end of May.
It is entirely possible that Bayern's form will wane at some point, but Dortmund have no room for error if they are to catch their rivals.
That room for error was already wasted against the likes of Nurnberg and Dusseldorf. Leverkusen are a little closer, with an eight-point deficit, but lack the consistency and cohesion to contend for the title. Like Schalke in recent weeks, fans can expect them to come back to earth at some point.
Fans can expect BVB to pay further for their mistakes this spring, when they face Bundesliga action just days after do-or-die fixtures against Europe's best in the Champions League. Bayern will have a similar burden, but their superior bench will make the difference.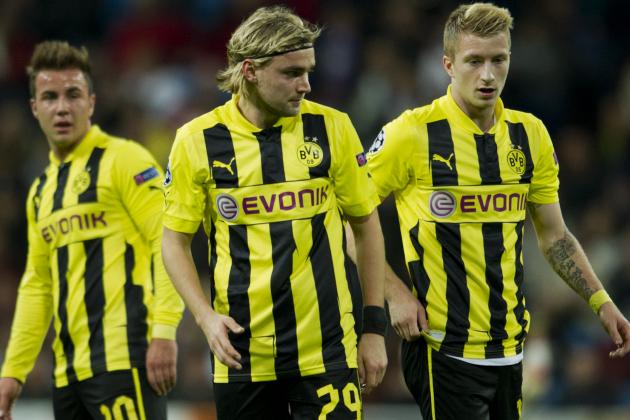 Jasper Juinen/Getty Images

Bayern may win the Bundesliga title in May, but they may have to wait awhile before they have the satisfaction of knowing they are Germany's best club. When the two sides next meet, it will have been more than three years since the Munich giants beat Juergen Klopp's side in league play.
And winning at Signal Iduna Park will be very, very difficult.
Saturday's match was one between peers at eye-level, and the 1-1 final score was very suitable to the run of play. Both sides played with highest intensity and limited their opponent's chances.
From a defensive standpoint, the game was very well played: On two occasions, individual class broke the stalemate, but there were hardly any silly mistakes at the back.
By full time, the Bavarians had proven themselves as Dortmund's equals, but it was clear they had not yet surpassed the two-time defending league champions. Even if they don't beat BVB this season, Bayern may hardly mind; league titles are won and lost against mid-table and relegation-fighting teams, not contenders.
Head-to-head, Real Madrid lost on aggregate to Barcelona last season, but still won La Liga. In the end, it didn't matter which was the better team: The only thing of substance was the trophy.
The title alone will suit Bayern just fine.