Should WWE Use a New or Classic Design for the WWE Championship?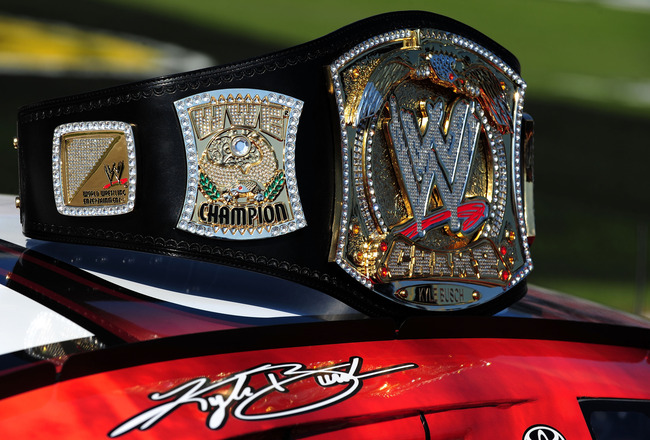 The spinner belt WWE has been using for the past several years
Robert Laberge/Getty Images
The spinner WWE Championship is like a three-legged horse: Someone needs to put it out of its misery.
The title was designed for John Cena as a way to solidify him as the top star in WWE, but that was years ago and many people have held the same title belt in that time.
CM Punk has been champion for over a year and he is still carrying the ugliest belt in the history of the sport on his shoulder.
OK, Jeff Hardy's TNA belt was way worse, but you see where this is going.
The rumors of a new WWE title design have been circulating for a long time, but nothing ever comes of them. One thing is for sure, though, and that is that the belt will eventually be revamped.
They do it every 10 years or so in order to keep things fresh, and sometimes the design changes are welcome while other times they are hated by almost everyone.
If they go with a new design, then it should be universal to all superstars unless the custom design gets dropped after the holder loses the belt.
Stone Cole did not make the Smoking Skull title belt so other people could hold it as their own. So why should anyone else have to deal with a custom Cena or CM Punk title?
The title should be a reflection of the company, not its top star.
Short-term belts like the Smoking Skull belt are great to draw attention as well as increase merchandise sales with a whole new product, but they should be dropped upon the naming of a new champion.
When John Cena lost the US title, his spinner design was not longer used, but because the WWE spinner became so popular, we had to keep dealing with it.
This is where WWE needs to make a valuable decision. Do they go with a whole new design, or do they go back to a classic title design?
Let's look at the argument that could be made for each side.
Using a Classic Design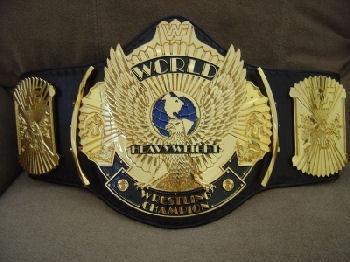 Photo: WWE.com
The IC title that Cody Rhodes brought back into use was a great change for WWE to make, and it has allowed long-time fans to remember what the title meant back when the design was first being used.
WWE could go this same route with the WWE title and bring back the winged-eagle design, or possibly the Attitude Era belt Rocky and Stone Cold used.
Using a retro design has been embraced in sports for years, and the IC title belt is one example of how it has worked in WWE already.
Anything before the winged-eagle design might be a little too obscure.
Another option would be to simply go back to the design WWE was using before Cena changed it to his custom look.
It was essentially the same design as the Undisputed title WWE had years ago, with the logo changed to reflect that it was the WWE title.
If WWE is going to change the design of the belt anytime soon, then going with a classic design could help recapture some lost magic, even if it is just a little bit.
Using a New Design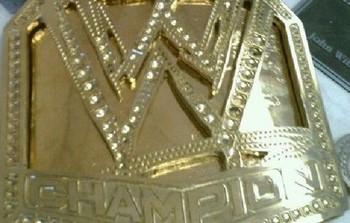 Photo: belttalk.com
Using a new design for a WWE title could help send the message that this is a new era and it needs a new title.
There has never been a better time to design a new title belt than right now.
The spinner belt may sell well as a toy, but children will want the WWE title no matter what it looks like. The novelty of the spinner has worn off.
The real thing doesn't even spin anymore, and if CM Punk really wants to bring change to the WWE, then having him bring in a brand new title would help with that angle.
Maybe CM Punk will lose the title to the Rock, who takes one look at the monstrosity and throws it in the trash before reaching into a bag to reveal his Brahma Bull belt that never saw the light of day.
Images of a rumored WWE title design circulated a few months ago, and it was a design so minimalist that if I didn't know better, I would think Steve Jobs had helped with it.
WWE could also have a title with one section that could be customized to match the champion. Maybe one of the side plates could have the superstar's logo on it.
There are so many design possibilities that WWE would be foolish not to consider marketing a new design and a whole new toy for those kids to buy.
What Do You Think?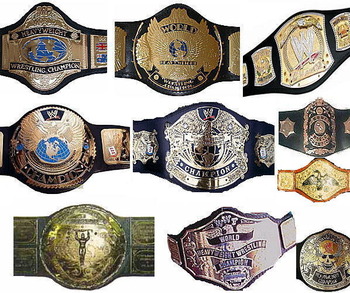 Most of the various title designs WWE has used.
No matter which side you fall on in this argument, there is no denying that the fans are the ones who will determine if a design is good or not.
Some designs have been met with criticism while others are looked at as a symbol of the best times in the company history.
At this point, even people who like the spinner design would have to agree that it is time for a change.
Hopefully WWE doesn't wait too long.
What do you think would be a better move for WWE to make: go with a classic design, or bring in a whole new title belt?
Follow me on Twitter @BR_Doctor.
Keep Reading