Dallas Cowboys vs. Philadelphia Eagles: Live Score, Highlights and Analysis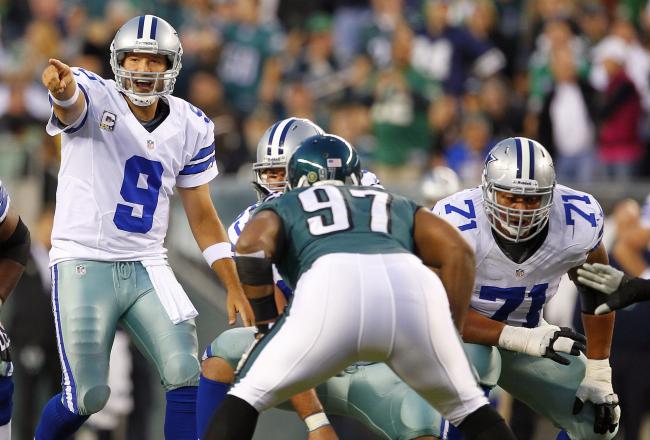 Rich Schultz/Getty Images
It's over in Dallas as the Cowboys were able to hold on after a mildly surprising final minute and a half.
Romo went 10/10 in the second half and threw three touchdowns, two to Dez Bryant and one to Miles Austin.
The Eagles losing a fumble in the fourth quarter by way of Bryce Brown was also a key turning point for Dallas on their way to their sixth win of the season.
Final

Eagles 33

Cowboys 38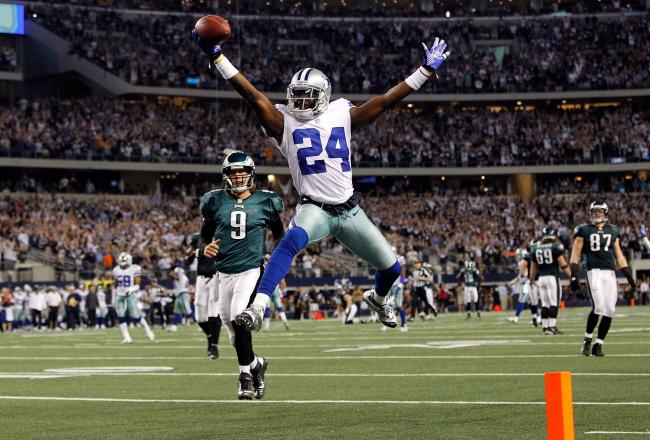 With the win, the Cowboys turn their attention to a possible playoff appearance. Its unlikely as they are behind the Seahawks for the final wild card playoff spot.
A win is a win for the Cowboys, but this one is a sweep of one of their fiercest rivals.
4th Quarter :30
Ok, I didn't speak to soon.
Dallas recovered the onside kick and the Cowboys will just kneel it out.
4th Quarter :31
Maybe I spoke to soon? With Damaris Johnson's 98 yard punt return for a touchdown, the Eagles are down by just five and attempting an onside kick.
4th Quarter 1:47
All runs for the Cowboys from here on out as the Cowboys have pretty much put a bow on this thing.
Dallas did a great job of making halftime adjustments and getting Dez Bryant and Miles Austin involved. Sure, it was just two catches from Austin, but the second one went for a touchdown.
Bryant had two great scores, DeMarco Murray had a great game, and the Cowboys defense caused a key turnover to turn the game in their favor.
Dallas will head to 6-6 on the season with their playoff hopes on life support. They sweep the Eagles, but gave up almost 450 total yards on the night. They were also shredded on the ground by Bryce Brown and eaten up through the air by Nick Foles.
An uneasy night for sure for the Cowboys, but a win is a win, and this one shows just how good this team can be.
4th Quarter 2:27
The Eagles may be officially cooked now in Dallas.
Nick Foles was just sacked by Cowboys linebacker Victor Butler and he lost the ball. Philly recovered, but now they are facing a 4th and 18.
Bryce Brown's fumble may have been the nail, but the way the Eagles have been playing this year, the turnover was probably the least of the surprises. Its the way the offense has been playing.
Cowboys have three defensive touchdowns this season - all against the Eagles

— Ed Werder (@Edwerderespn) December 3, 2012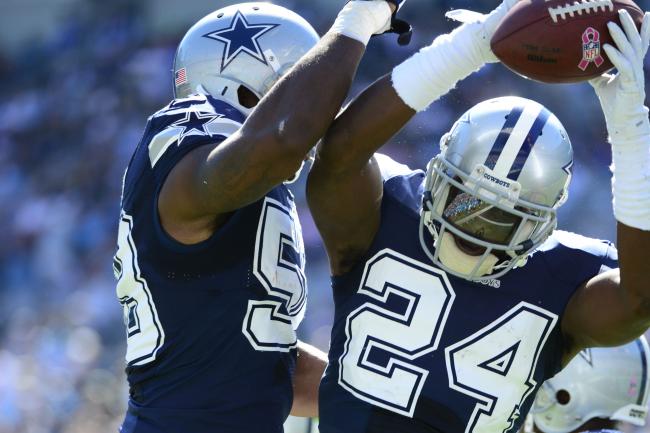 4th Quarter 3:50
There is the big turnover that just may cost the Eagles.
Running back Bryce Brown just lost a fumble and it was picked up and returned for a touchdown by Cowboys rookie Morris Claiborne.
This is what happened the last time these two teams met and it seems to be happening again.
I think that's pretty good, wouldn't you say?
Tony Romo's second half: 10-of-10, 169 yards, three TDs.

— Tim MacMahon (@espn_macmahon) December 3, 2012
4th Quarter 4:59
Here is something you never hear when it comes to Cowboys stadium, "Its so loud in here." Those words just fell off the lips of NBC color guy Al Michaels.
The Eagles are facing third and eight and they were forced to call a timeout because Nick Foles couldn't hear the play being called.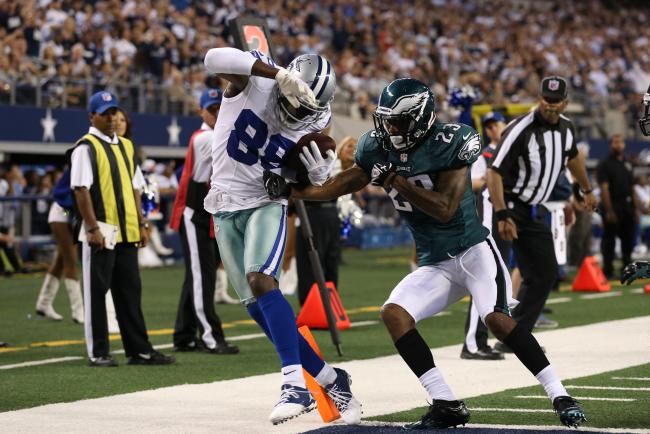 That's six touchdowns in the last four games for Dez Bryant. And he might need one more for the Cowboys to win this game.

— Tim MacMahon (@espn_macmahon) December 3, 2012
4th Quarter 5:35
How about Dez Bryant? He just scored his second touchdown of the day and it from just six yards out. That may have been his best one of the night.
He caught the ball at the line of scrimmage and just beasted his way into the end zone by way of running over Rodgers-Cromartie.
Because of his legs, the Cowboys are up by four with just over five minutes to go.
4th Quarter 6:45
For the game, Cowboys tight end Jason Witten has six catches for 108 yards.
His last catch went for 36 and placed Dallas on the Eagles give yard line for first and goal.
Dallas driving...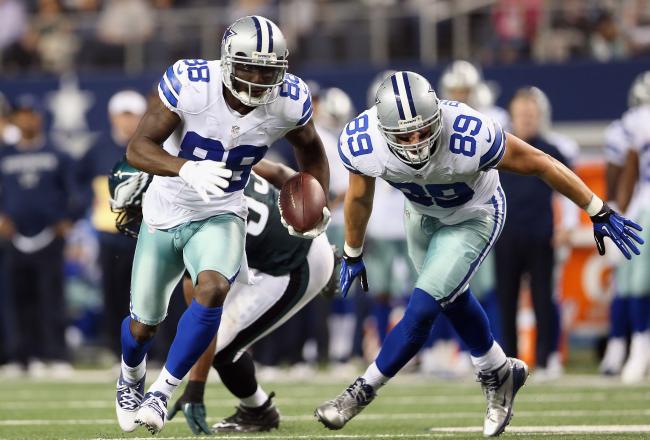 4th Quarter 7:56
Dez Bryant is just...he's just...I believe... It is just really tough to guard this guy.
Romo found him for a 35 yard gain on third and two. He is the most talented guy on the field for Dallas and it shows.
What a play from that young fella.
Dez Bryant just jogged back onto the sideline.

— Tim MacMahon (@espn_macmahon) December 3, 2012
4th Quarter 9:51
We have a new leader in Dallas. The Eagles are up against the Cowboys, again. This time, its just by three points.
Eagles kicker Alex Henery kicked his 20th consecutive field goal to give the Eagles a three point lead. That drive for Philly was 10 plays for 54 yards.
4th Quarter 10:44
Who says that Nick Foles is out of his league? Against the Cowboys, Foles has over 200 yards passing and has been pretty efficient.
Not saying that he's the next Peyton Manning, but he's not as bad as many say.
Oh, and he's playing the Cowboys.
More injury news in Dallas.
Dez Bryant getting an IV... in the Locker room.

— Nick Eatman (@nickeatman) December 3, 2012
Quarterbacks have now thrown 150 consecutive passes against the Eagles without an INT. They have 16 TD passes during that span. #EaglesTalk

— Reuben Frank (@RoobCSN) December 3, 2012
4th Quarter 13:41
That go for it on fourth down mentality paid off for the Cowboys.
Romo found Miles Austin for a 27 yard touchdown, Romo's second of the game.
Its tied in Dallas as we have a pretty good offensive contest going. Austin has just two catches, but both have been rather large and his second one went for a touchdown.
Can the Eagles respond? Better yet, can the Cowboys stop Bryce Brown?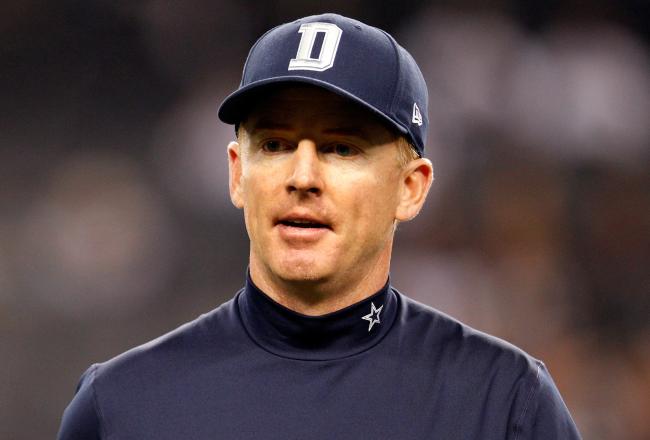 3rd Quarter :14 Seconds
A challenge coming from Cowboys head coach Jason Garrett after Cowboys running back DeMarco Murray was stopped on fourth and inches.
From the looks of it, Murray got enough for the first down.
But if the challenge is negated, the Cowboys will be down to just one timeout and the Eagles will have the ball.
We still have an entire quarter to play, but this would serve as a serious blow to the Cowboys ability to move the ball against the Eagles.
Good sign for Eagles fans.
Elias tells us that Bryce Brown is 2nd Eagles rookie to have consecutive games with 2 touchdowns. First was Don Looney, 1940 #beenawhile

— ESPN Stats & Info (@ESPNStatsInfo) December 3, 2012
3rd Quarter 3:22
Just as a note, remember that when these two teams last met, it was late turnovers that turned the game for the Cowboys.
Cornerback Brandon Carr ran an interception back for a touchdown and defensive end Kenyon Coleman fell on a fumble in the end zone.
Also, returner Dwayne Harris returned a punt back for a touchdown. Take those scores and opportunities away, and the Eagles may have very well won the game.
Getting back to the current contest, DeMarco Murray is just eight yards away from the century mark himself. The Cowboys offense has seen a "perk" with is return.
Cowboys driving...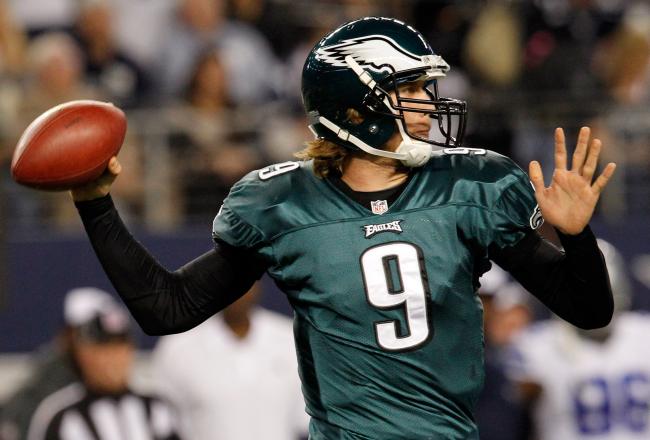 3rd Quarter 6:05
Between Nick Foles and Bryce Brown, the Eagles have been able to put up 24 points on the Cowboys. Foles just led the Eagles on an 80 yard drive that was capped by a 15 yard touchdown catch by Riley Cooper.
For the game, Foles has 179 passing yards and he's 15 for 21.
Bryce Brown has 133 rushing yards and he's averaging 7.4 yards per rush. Oh, and he has two touchdowns.
The "high flying" Eagles offense have the Cowboys on their heels in Dallas.
Anthony Spencer, the Cowboys' defensive MVP this season, is getting his right calf/ankle checked out.

— Tim MacMahon (@espn_macmahon) December 3, 2012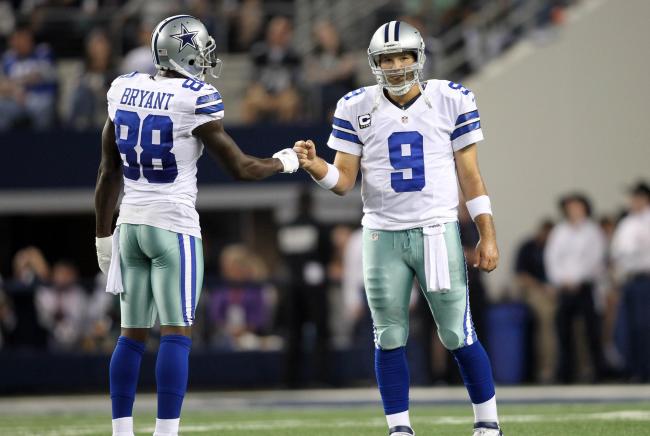 Oh, and this.
Congratulations to Tony Romo on becoming the Cowboys all-time passing TD leader with that TD pass to Dez Bryant

— Dallas Cowboys (@dallascowboys) December 3, 2012
This article is
What is the duplicate article?
Why is this article offensive?
Where is this article plagiarized from?
Why is this article poorly edited?