Houston Texans vs. Tennessee Titans: Live Score, Highlights and Analysis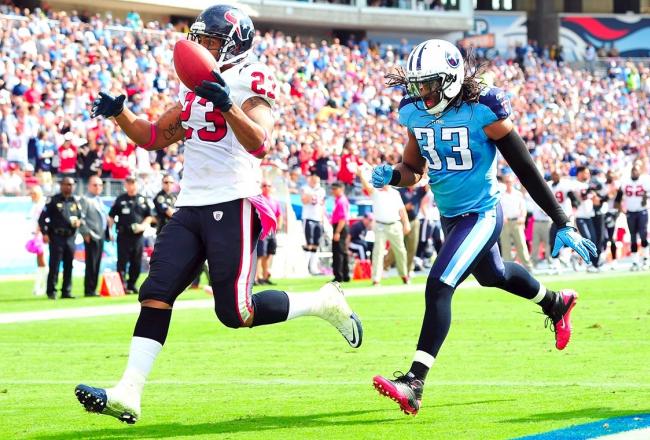 Back-to-back turnovers result in great field position for the Texans offense as Arian Foster carried it in from two yards out.
After a few struggles on back-to-back offensive drives, the Texans string together some nice plays on the short field to pick p another touchdown.
Tennessee responds with a few big gains on offense, but fails to get into the end zone. Rob Bironas put though a 37-yard field goal to make it a 7-3 game.
The Texans drive down the field with ease, facing little to no resistance from the Titans defense before capping off the drive with a 54-yard touchdown pass.
Second Quarter
Houston 21, Tennessee 3
Sorry folks. We ran into some technical difficulties today due to the weather. Thanks for checking in to Bleacher Report's live blog for today's action.
Jake Locker with a terrible first half. Finished 8 of 22 for 96 yards and two interceptions #Titans

— Jim Wyatt (@jwyattsports) December 2, 2012
The Titans look like they've given up all together. The offense has gotten worse and worse throughout the day.
Q2 7:53 - HOU 21 - TEN 3
Arian Foster sweeps outside for a two-yard TD run for the Texans third score of the game.
After the Houston punt, Locker gets his pass deflected ... again, resulting in an interception by Tim Dobbins. Texans ball at the Tennessee three.
Sitting here still wondering why the Texans don't have touchdown on the Chris Johnson fumble recovery. No explanation for Antonio Johnson being whistled down.
Tennessee tackling, or lack thereof, is on display again. Seems like there's at least two broken tackles on every Texans play.
Guess we'll have to wait until their next drive after Chris Johnson fumbles the ball away.
Titans are using the hurry-up offense now. Let's see if it works.
Let's face it, the Texans are taking it easy on Tennessee with all these running plays for Forsett.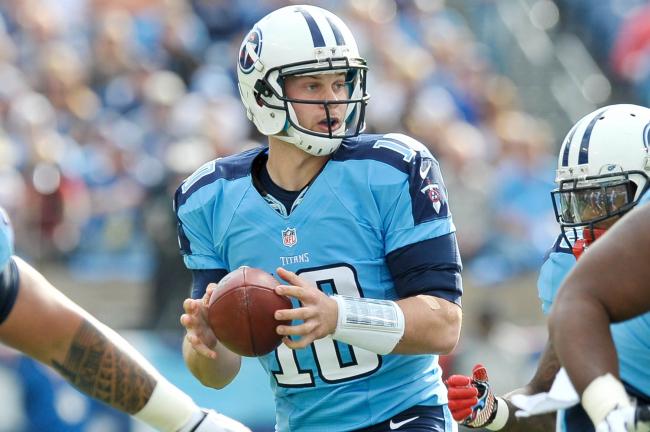 Jake Locker is now 3-of-12 to start the day with several of his passes being knocked away by the secondary. There's only been one dropped pass. Something has got to change here as the Titans punt the ball again.
Q1 0:24 - HOU 14 - TEN 3
James Casey jogs in for a touchdown from five yards out on the play action fake.
Apparently Kern has to do everything now as he makes the tackle after a 38 yard punt return by Keshawn Martin.
The Titans receivers can't seem to find any open space on the field against a secondary that has been torched in its last two games.
Busy writing, but #Titans RT David Stewart broke his right leg. If you saw replay, you probably already guessed that.

— Teresa Walker (@TeresaMWalker) December 2, 2012
The Texans go three-and-out and suddenly the Titans defense is looking pretty decent. Darius Reynaud will hopefully let the ball go if he's at the five this time.
Titans LB Akeem Ayers picks up a sack and the Texans are forced to punt. Looks more like the Texans shot themselves in the foot rather than the Titans making the stop.
The Texans are killing the Titans with a dink and dunk offensive strategy, followed by an attempt for a big gain.
Q1 9:35 - HOU 7 - TEN 3
Titans were forced to settle for a field goal after driving to the Houston 19 yard line.
Titans starting RT David Stewart has been carted off he field due to an injury to his lower leg.
The Texans defense had no idea what to expect from Tennessee's offense today with them having a new offensive coordinator. So far so good for the Titans after consecutive big gains.
Q1 12:54 - HOU 7 - TEN 0
Schaub completes a 54-yard touchdown pass to Lestar Jean for an early touchdown.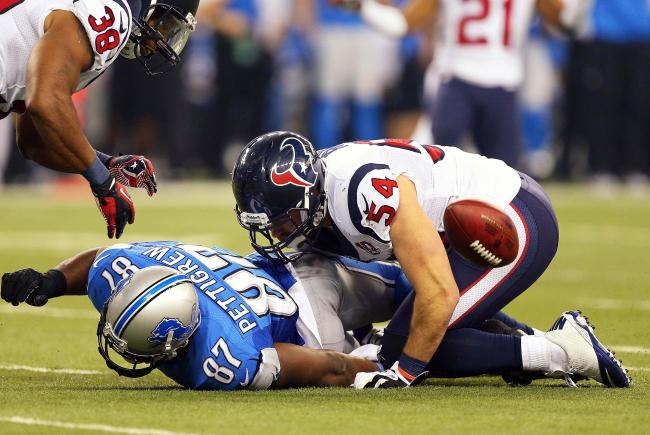 Former Titans LB Barrett Ruud will get the start in place of Bradie James. Despite Tennessee's lackluster defense this season, the Titans are fine at the position without him.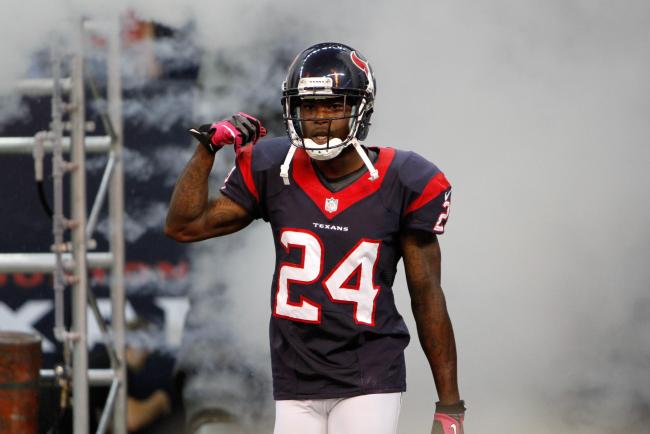 The Texans defense will be without CB Johnathan Joseph for another week. They've been torched through the air without him. ILB Bradie James, RT Derek Newton, CB Alan Ball, OLB Brooks Reed, G Antoine Caldwell and G Cody White.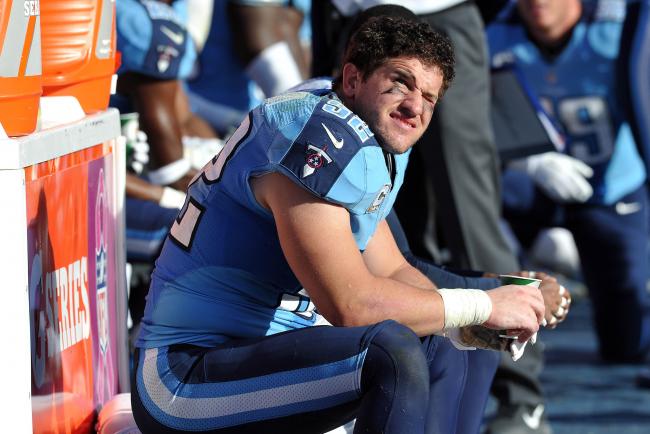 Titans LB Colin McCarthy has been ruled out of today's game due to a concussion suffered last week against the Jaguars. Joining him on the inactive list for today are: CB Ryan Mouton, RB Jamie Harper, OT Byron Stingily, WR Lavelle Hawkins, DT DaJohn Harris and QB Rusty Smith.
This article is
What is the duplicate article?
Why is this article offensive?
Where is this article plagiarized from?
Why is this article poorly edited?