15 Sexiest Female Athletes from the Most Random Sports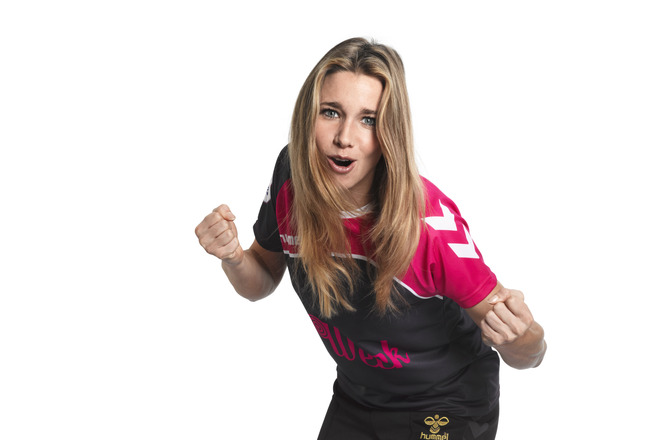 Image via nationalesportweek.nl

You already know about Alex Morgan, Danica Patrick, Maria Sharapova, Anna Kournikova and Stephanie Rice, because they play sports people watch.
But what about those female athletes from sports you classify as random. Those sports that we usually only hear about once every four years. The same sports we know nothing about are the ones that feature some of the hottest athletes in the world.
For example, if you watch field hockey, you are lying. The only time you watch that is when it comes on before Team USA plays Nigeria in basketball at the Olympics. Don't act like you are a field hockey connoisseur.
So instead of enjoying the regular female athletes we can all agree are more attractive than a Megan Fox topless cake, let's take a sneak peek into the hot female athletes from the most random sports.
Enjoy.
15. Eve Muirhead: Curling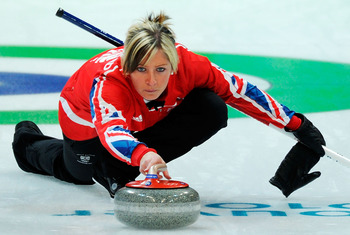 Kevork Djansezian/Getty Images
How is Curling a sport? How hard can it be to throw a rock across the ice while trying to get it to land inside the target?
Then I played it.
It's not as easy as you think. Go try it out. I promise you won't win.
14. Tatiana Volosozhar: Pairs Figure Skating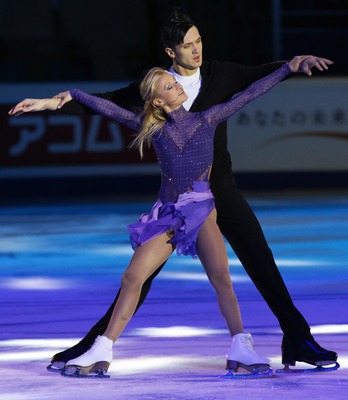 Epsilon/Getty Images
OK, I get it. Figure skating is not as random as curling or handball. You made your point before saying anything. I can guess that you will disagree with this choice.
But guess what? It doesn't matter. Tatiana Volosozhar is a beautiful Russian skater and that supersedes all the rules.
13. Jill Rudison: Bodybuilding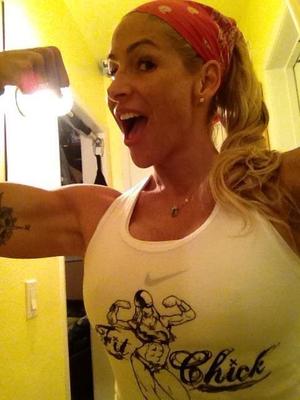 Image via twitter.com/jillrudison
Yep, I went there. For the first time in my Bleacher Report existence, I am featuring a female bodybuilder. And why not? She is beautiful, talented and can kick your butt.
For those of you who do not consider bodybuilding a sport just remember that these are legally considered sports: baton twirling, RC racing, bellyflopping and mustache growing.
And if you still don't think it's a sport, you can always go watch wrestling. I hear that stuff might be fake.
12. Carmen Schaefer: Curling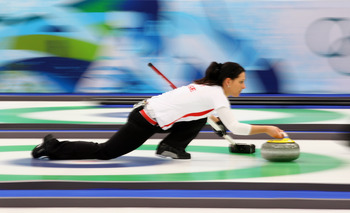 Alex Livesey/Getty Images
My new thing is saying the word in. I try and say it as often as possible. I just have to be careful around my buddies because the new game becomes how many things I will do opposed to the things I won't do.
Someone asked me to curl, I would say IN without even thinking about it. In!
11. Noelle Pikus-Pace: Skeleton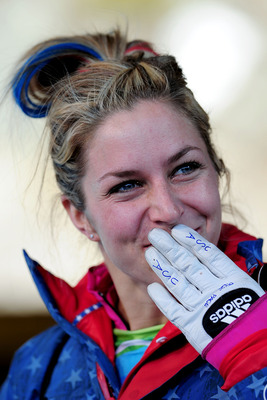 Shaun Botterill/Getty Images
If I asked you to stick a skate on your back and slide down an icy hill going over 80mph, would you?
Chicken.
Noelle Pikus-Pace does that on the reg and she isn't scared. She is actually trying to go faster.
No Thanks, I am good.
10. Eloise Amberger: Synchronized Swimming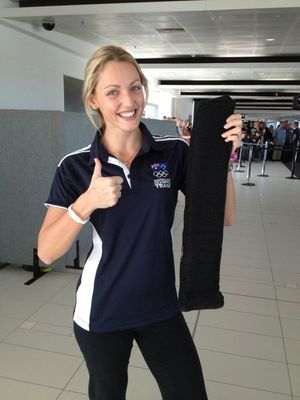 Image via twitter.com/eloiseamberger
Eloise Amberger is an Australian synchronized swimmer and I just wanted to introduce her to you.
You're welcome.
9. Katherine Reutter: Speed Skating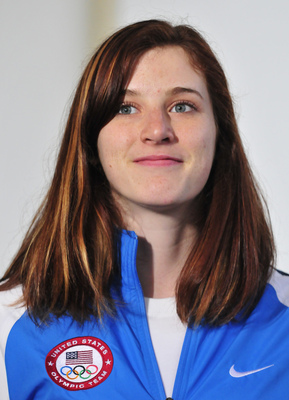 Pool/Getty Images
Don't act like you never wanted to speed skate on ice. Every time I watch the winter Olympics, this is my jam. I love this sport and Katherine Reutter for what it's worth.
She is a two time Olympic medalist and should be available in 2014 to win some more.
8. Trine Troelsen: Handball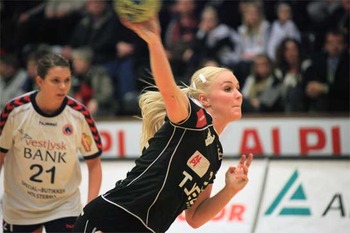 Image via europamester.dk
How does one play Handball? Because I watched it for the first time this past summer and I still don't understand.
The refs blow the whistle more times than during an Oakland Raiders game, but the play continues. One of these days I will learn. I might even play it.
7. Niki Gudex: Pro Mountain Biking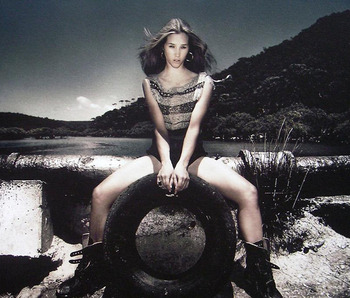 Image via facenfacts.com
Ever met a chick that is so bad ass you just can't help but think about her 24/7?
That is exactly how lots of people feel about Niki Gudex and her awesomeness. Yes, I just used awesomeness in my article. She is that awesome.
Should I stop saying awesome? Wait, I just did again.
Awesome.
6. Ludmila Privivkova: Curling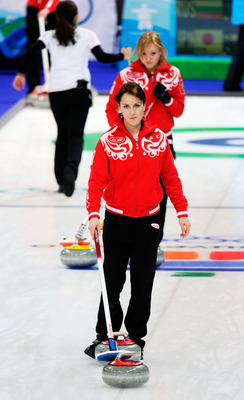 Kevork Djansezian/Getty Images
Sex is just like curling. You don't have to be good at it to enjoy it. You just have to make sure you have three other women with you.
And maybe some ice too. Why not?
5. Angelica Wallen: Handball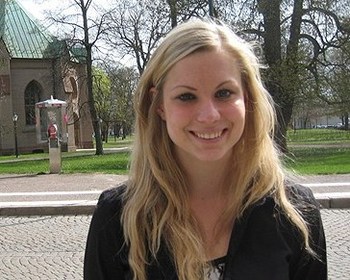 Image via sverigesradio.se
Angelica Wallen is a member of the Swedish national women's Handball team. She played this past summer in London, and although they lost all their matches, she came out with an experience to remember.
For example, how many of you have participated in an Olympic games? Exactly.
4. Michelle Jenneke: Hurdler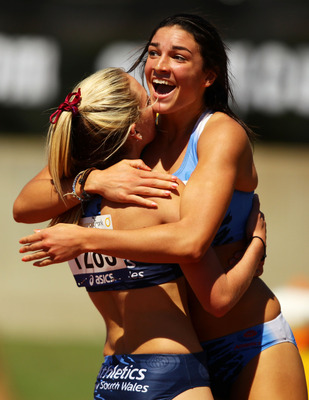 Matt King/Getty Images
Have you had enough Michelle Jenneke yet? I know I haven't. And her beauty is surpassed by her talents so she isn't going anywhere anytime soon.
Then I heard her accent and nothing else matters. Period. Fact. End of equation.
3. Jenna Randall: Synchronized Swimming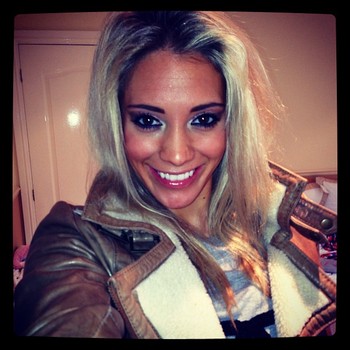 Image via twitter.com/jennaRtweets.com
You don't have to be perfect to enjoy synchronized swimming. The swimmers have to be perfect.
Jenna Randall knows all about that and has been to two consecutive Olympic games as a member of Team Britain.
2. Victoria Pendleton: Cycling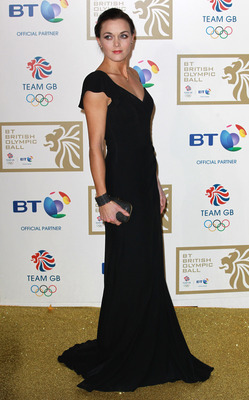 Fred Duval/Getty Images
One does not simply turn on a TV and witness a cycling match. You have to pay for that kind of action.
And if you knew who Victoria Pendleton was, you would pay. Oh yes, you would pay a nice sum to see her cycle.
1. Ellen Hoog: Field Hockey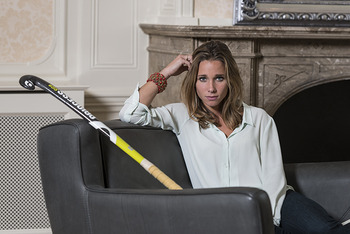 Image via s1.zetaboards.com
Ellen Hoog is my favorite person on Earth. No, seriously, if I had one week to live and had the means to do anything I wanted, I would spend all my money and visit Ellen Hoog in Norway.
Which would be odd since she is from the Netherlands. But you get my point.
Keep Reading