The 25 Hottest Celebrity Fans in the Stands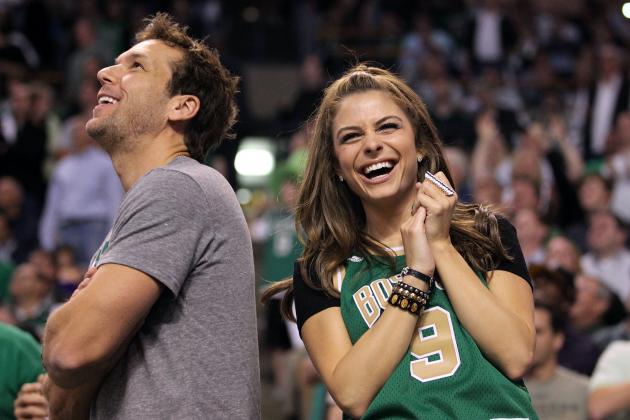 Ronald Martinez/Getty Images

If you could come back as anything, what would it be? An eagle? Shark? Lindsay Lohan?
Sorry, I don't even think Lindsay Lohan would want to come back as Lindsay Lohan.
What about just a normal celebrity? How great would life be if you could enjoy an NBA game without ever having to open your wallet?
The tickets would be given to you and you could enjoy the front-row seats you've always wanted.
Even if you did have to pay, you wouldn't mind since you have the cash to cover your tickets. Just like these 25 hotties that find their ways into the stands for NBA, NFL and even MLB games.
Enjoy.
Begin Slideshow

»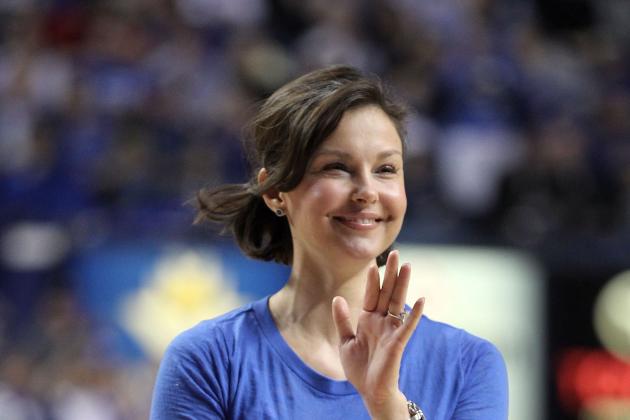 Andy Lyons/Getty Images

Ashley Judd loves her Kentucky Wildcats. In fact, if this list was about the biggest celebrity fans in sports, she would be No. 1.
Then she married a race car driver and boom—in like flint.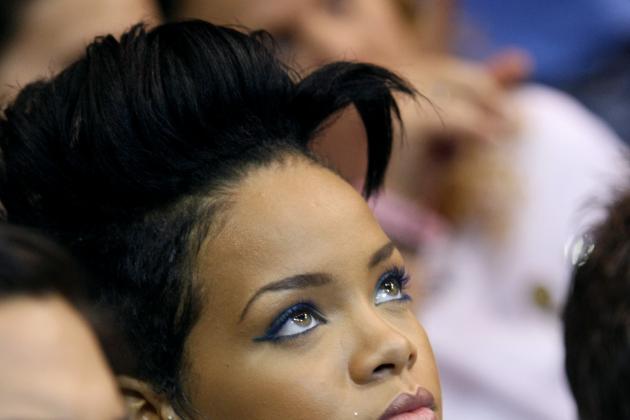 Elsa/Getty Images

Rihanna loves sports. I never knew this.
I mean, I have seen her at Lakers, Dodgers and Knicks games but I thought it had something to do with who she was dating at the time.
Nope, she loves sports.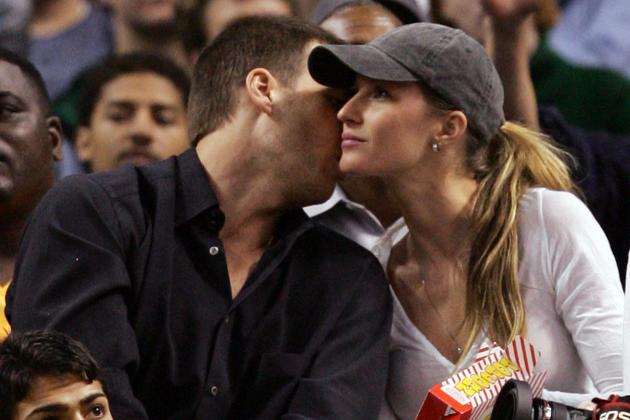 Elsa/Getty Images

When you marry Tom Brady, you don't really have a choice of who you root for. Gisele is in that predicament.
Keep in mind she is the richest supermodel on Earth. Dropping Brady and being on her own wouldn't be a problem. Just saying.
I am available if she wants to pull a Tiger Woods.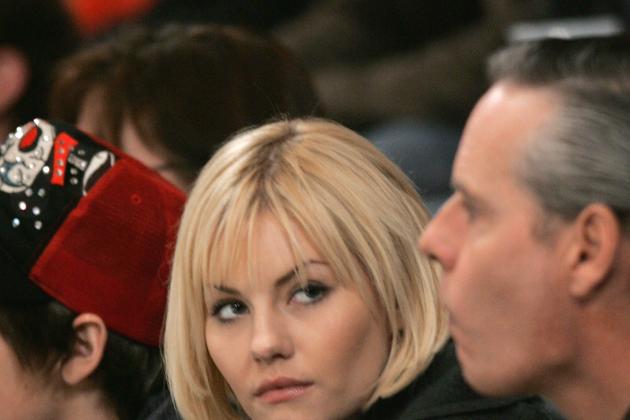 Bruce Bennett/Getty Images

Elisha Cuthbert, recently engaged to Dion Phaneuf, is a huge NHL fan.
I think they should have the wedding in February. You know, since the season will still be locked out.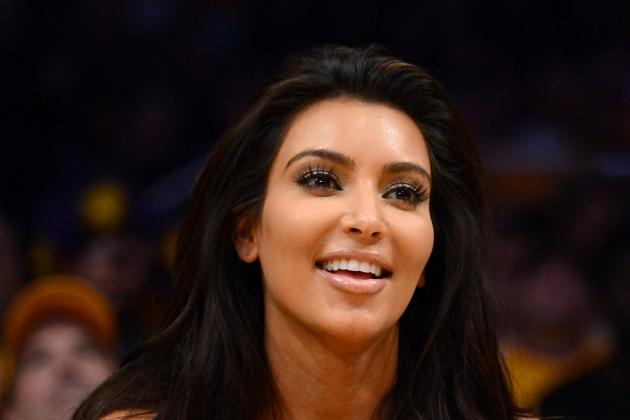 Harry How/Getty Images

You honestly didn't think I would forget that she finds a way to appear at every sporting event ever, right?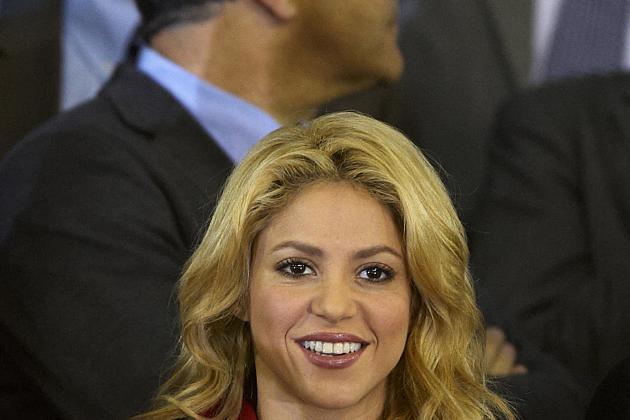 Manuel Queimadelos Alonso/Getty Images

Shakira might have been a soccer fan prior to her relationship with Gerard Pique, but nobody knew it. Now she is a season ticket holder.
You can't snap a picture of Shakira outside of a soccer venue. She practically lives there now.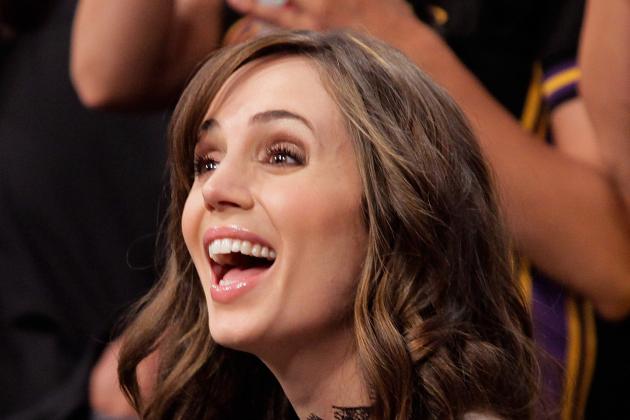 Noel Vasquez/Getty Images

Anyone born in Massachusetts will always be a Celtics, Patriots and Red Sox fan. I am not sure why, but they are so proud of their teams.
So much so, Elisha Dushku has turned her boyfriend Rick Fox back into a Celtics fan, the team where he got his NBA start.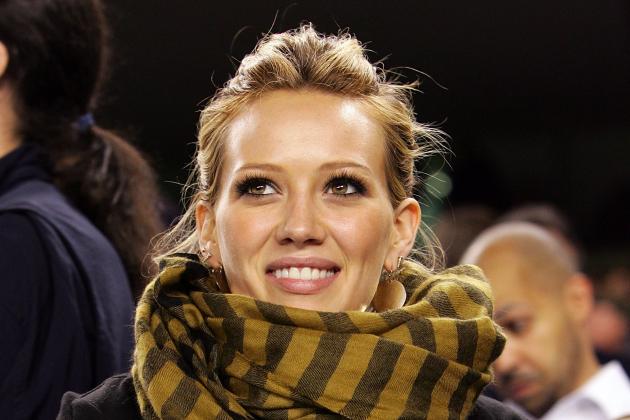 Jim McIsaac/Getty Images

Anyone think the Hilary Duff/Lindsay Lohan feud would be a lot more interesting now than it was 10 years ago? I do.
I just think it wouldn't be good for Duff since Lohan is becoming an MMA fighter. Oh I don't mean a real one. She is just a fan of hitting other people, allegedly.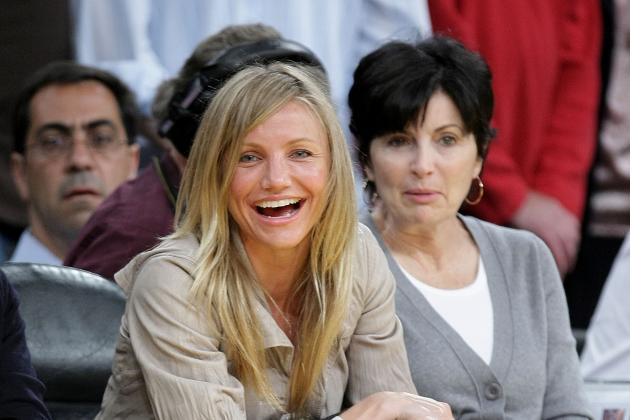 Noel Vasquez/Getty Images

Whatever happened to Cameron Diaz? One day she was all over the place, then she just stopped. She became the invisible woman.
I wonder if I could spot her at a Lakers game? Done!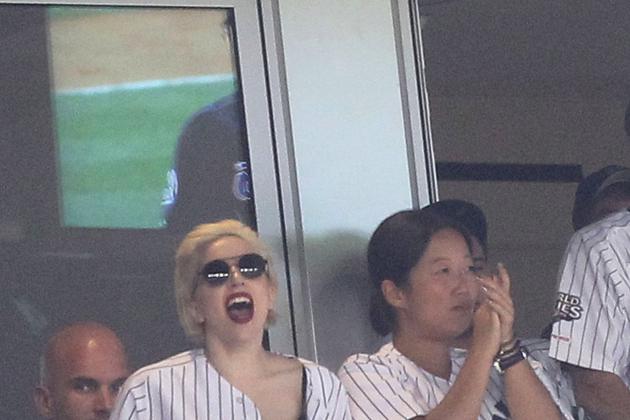 Al Bello/Getty Images

Um, I think...
Well, no it was bec...
Look, Lady Gaga is sexy in her own way. It isn't her fault if she goes to the ball games to simply have a place to get trashed and show off her new lingerie.
Elsa/Getty Images

Back in 2009, Jennifer Garner proved to us that she is a true Boston Red Sox fan by naming the entire lineup on Leno.
Now all that is left is to marry Ben Affleck and have a kid—oh wait, done.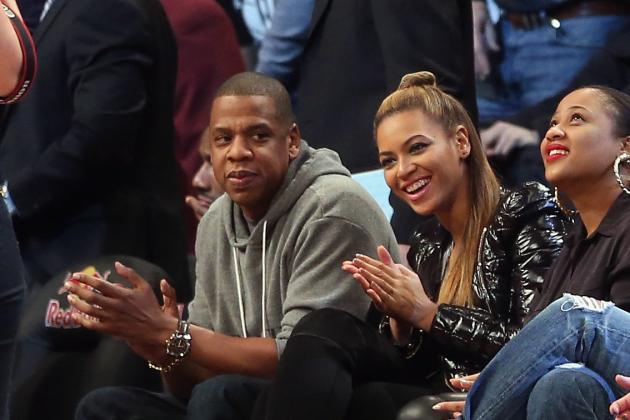 Bruce Bennett/Getty Images

Beyonce was already being dragged to Knicks games, now she will have no choice but to go to games in Brooklyn since her husband, rap mogul Jay-Z, is a part owner of the Brooklyn Nets.
She might even become a fan of the New York Jets. Wait, let's not go that far.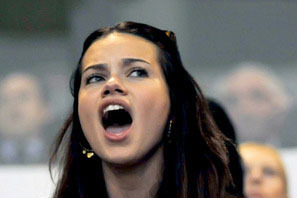 Image via www.7msport.com
Inter Milan? When did that happen?
Let's think about this one. Adriana Lima is from Brazil where soccer is huge. She is also a fashion model and her husband, Marko Jaric, plays professional basketball. Milan is the fashion capital of the world.
I think it makes sense now.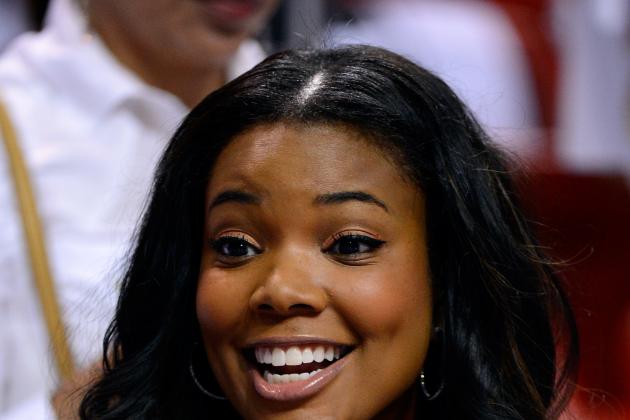 Ronald Martinez/Getty Images

Miami is a town filled with beautiful women, white sandy beaches and Gabrielle Union.
If you ever want to meet her, just head on over to a Heat game. I promise you will see her.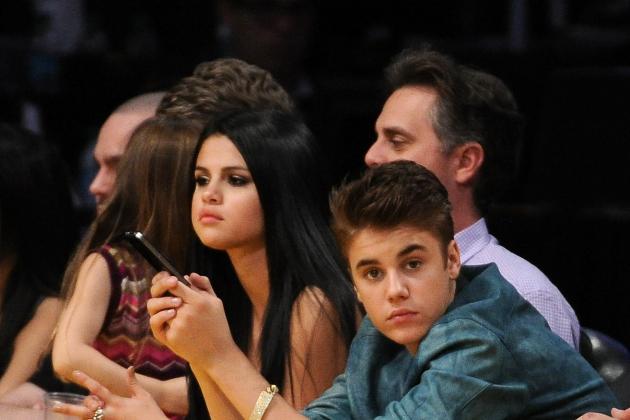 Harry How/Getty Images

Did Justin Bieber ever look interested in a Lakers game? Every time someone took a photo of Selena Gomez and the Biebs, she was always cheering while he was busy Twitting how awesome his life is.
Not that I care but I am glad those two aren't together anymore. Time to make my move.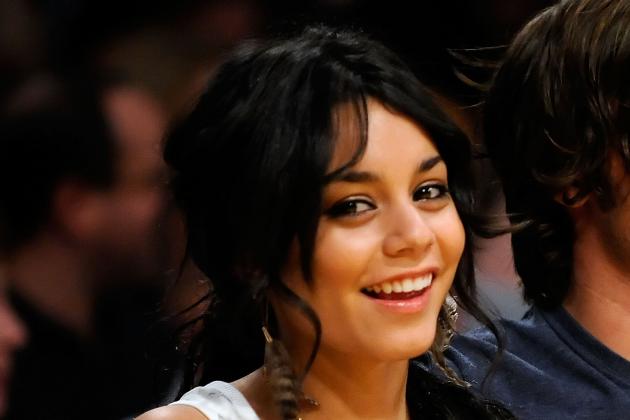 Kevork Djansezian/Getty Images

From one teen Disney star to another.
Vanessa Hudgens has turned her High School Musical career into an actual movie career.
She will always be a top-10 beauty in my book. Now she is a top-10 fan. Boom.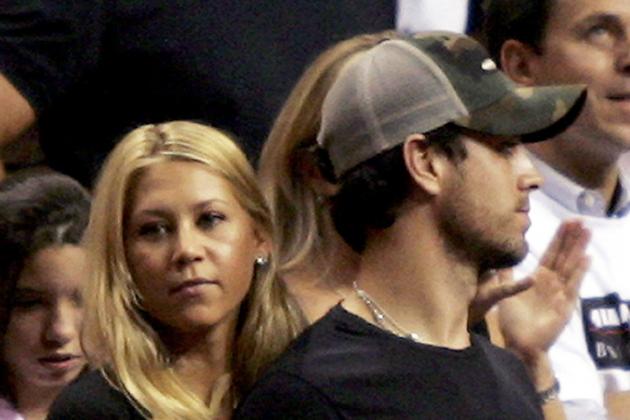 Doug Benc/Getty Images

Just because Anna Kournikova was a tennis player doesn't mean she only loves tennis. She is a Miami Heat fan and has been for quite some time.
She was a Heat fan before King James came to town. She was there before it became cool to be a Heat fan.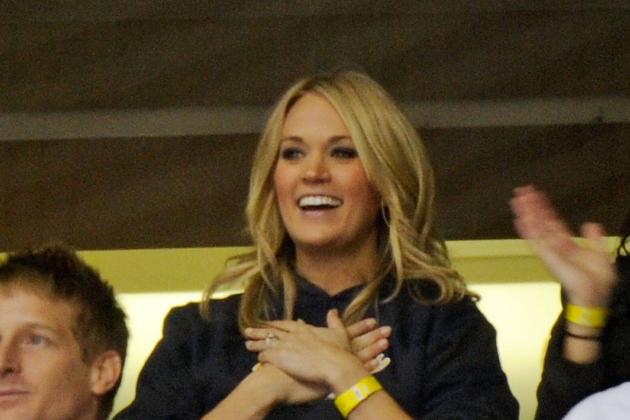 Frederick Breedon/Getty Images

Carrie Underwood is married to the NHL's Mike Fisher of the Nashville Predators.
How convenient for the country music superstar to have a husband play in the city where country music is king? That doesn't happen all the time.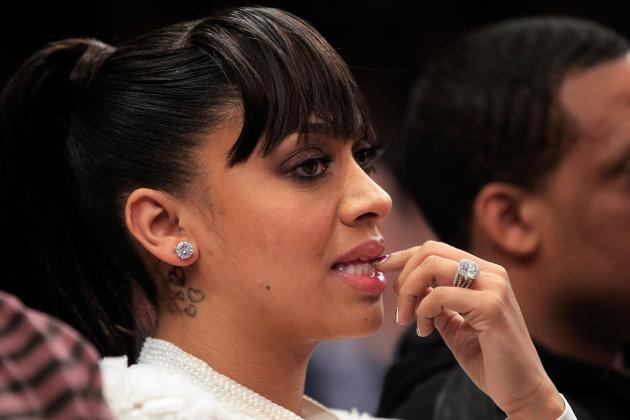 Chris Trotman/Getty Images

Carmelo Anthony is a beast. His wife, Lala Vasquez Anthony, is a beauty.
Now that I got your attention, anyone want to buy some "Beauty and the Beast in NY" shirts?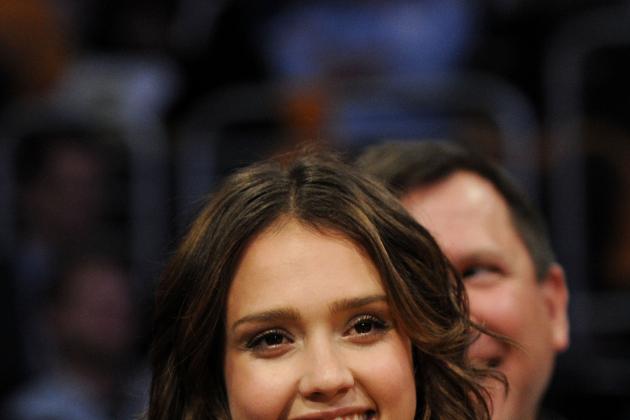 Harry How/Getty Images

I have supported my New Orleans Saints since I was born 30 years ago. I have never given up on them nor will I ever lose the faith. I am a lifelong member of Who Dat nation.
Jessica Alba is the same with her California teams. She makes regular appearances at Lakers, Clippers and Warriors games.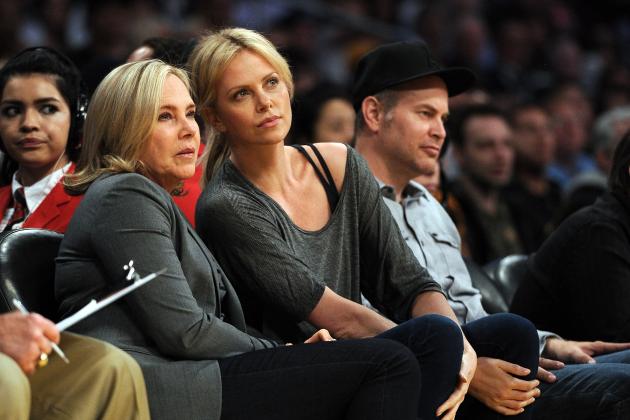 Harry How/Getty Images

When she is not trying to kill Snow White, Charlize Theron attends Lakers games.
I wish I was rich and famous. I would go to every sporting event I could afford. You wouldn't be able to find me at home during the NBA season. I would travel with the teams. Life would be good.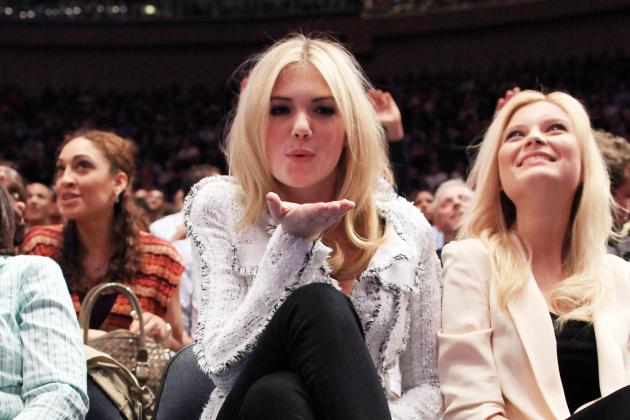 Chris Trotman/Getty Images

Oklahoma City. New York. LA. Detroit. You pick the venue, she has made an appearance. And why not? I would go to every game in every sport if I had her money.
Now that she is dating Justin Verlander, expect to see her in Detroit more often next year.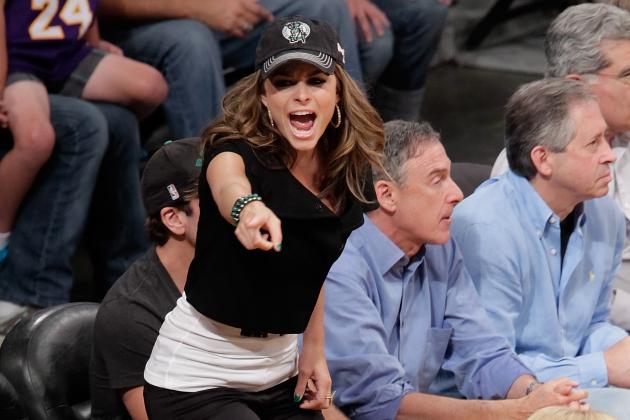 Noel Vasquez/Getty Images

One doesn't simply lose a Super Bowl bet and not follow through with their end of the deal.
That is why Maria Menounos has become a favorite of mine. When she rocked the Giants bikini on TV, 90 percent of men across the country hit pause on their DVR.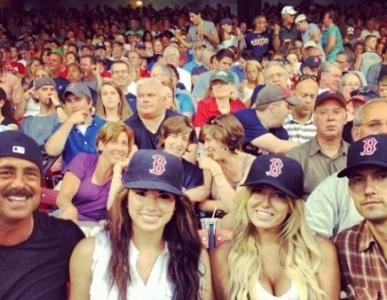 Image via twitter.com
Of course the daughter of hockey's greatest ever would be a fan of the sport.
Now that she is dating Jarret Stoll, she is a guaranteed fan in the stands—once the NHL season finally begins. If that even happens in the next four months.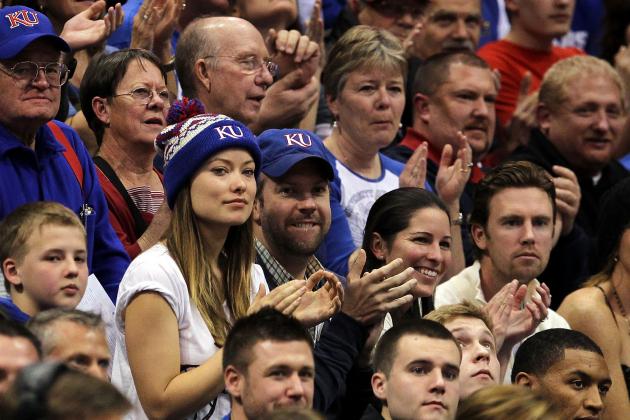 Jamie Squire/Getty Images

It is only because she is dating Jason Sudekis but Olivia Wilde has made appearances in Kansas for some "Rock, Chalk, Jayhawk."
I do not mind one bit if she only supports the Jayhawks because of her boy toy, she is still in the stands.