The 50 Hottest WAGs of 2012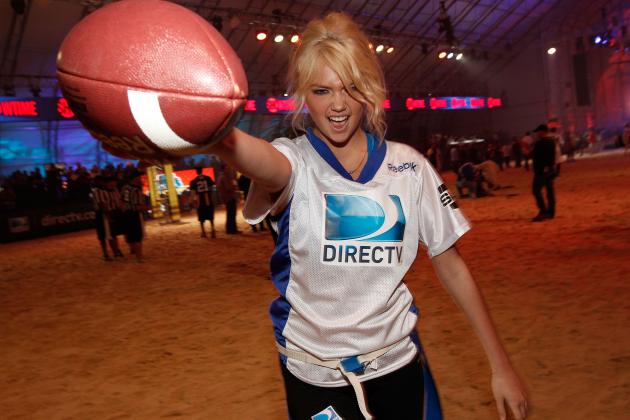 Christopher Polk/Getty Images

The new year is coming faster than Usain Bolt with a rocket strapped to his back. Before you know it, 2012 will be over and it will be time to plan for 2013.
So what have you done with the year? Have you spent all your time learning how to Gangnam Style? What about planking? Tebowing? Wearing horseheads?
Instead of wasting time coming up with your next fake Twitter account, why don't you do something productive with your time and check out my list of the 50 hottest WAGs of 2012. I know I will be.
Enjoy.
Begin Slideshow

»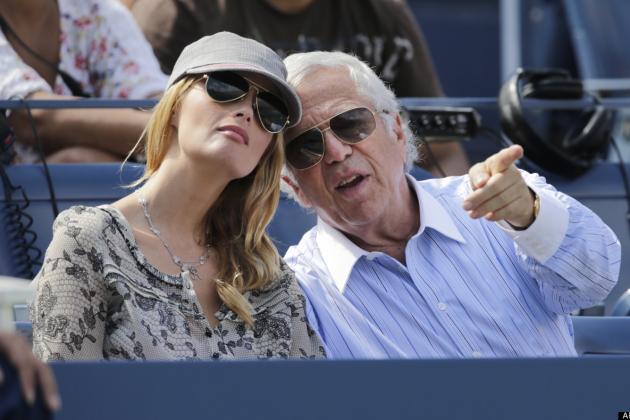 Image via campaignoutsider.com
How do you get over losing the $500 million Powerball? By dating a man that could win it multiple times and still have enough money left over for cake.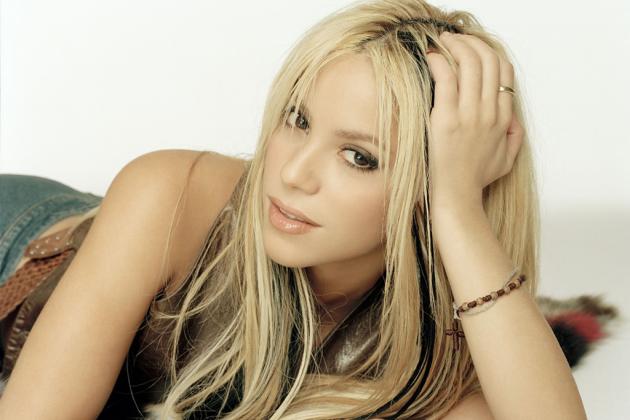 Image via celebrityjabber.com
Shakira is about to give birth to a baby. I asked her hips, they said it is true.
Image via playerwives.com
How do you upgrade your life? Marry a beautiful young woman. That usually always almost works sometimes. Maybe.
Jeff Gross/Getty Images

Jay Cutler is always being told he is kind of a douche. So I don't feel the need to say it another time. Just infer. Thanks.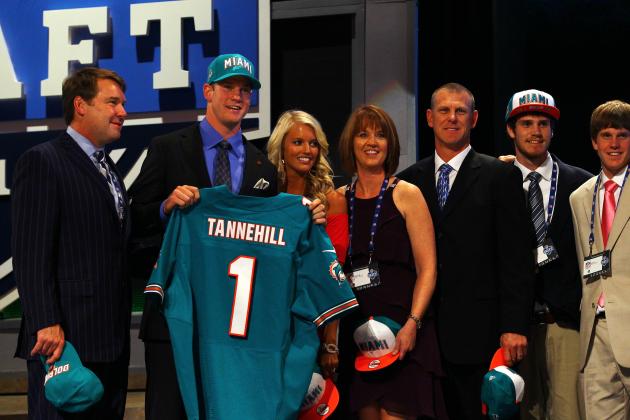 Al Bello/Getty Images

If Ryan Tannehill wants to come play for the Saints, I'm in. We could always use some backup in Nawlins.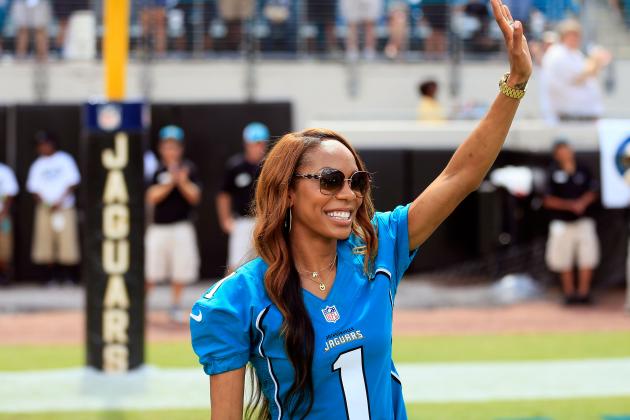 Sam Greenwood/Getty Images

Sanya Richards-Ross owns about 49 Olympic gold medals. Aaron Ross has none. Must be a fun time in that household when an argument ensues.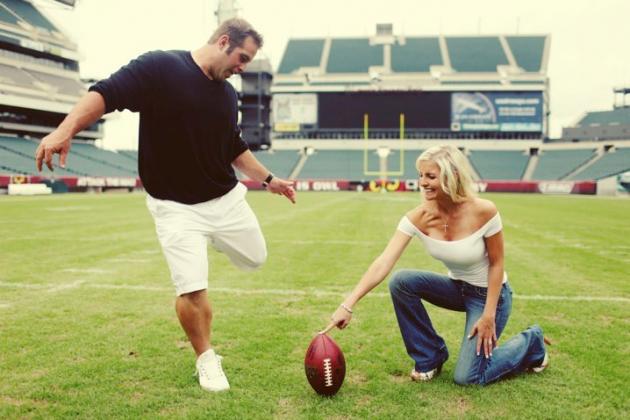 Image via fantasyfootballsideline.com
Jon Dorenbos is an NFL Pro Bowl long snapper. I didn't even know they gave those out to long snappers. Awesome.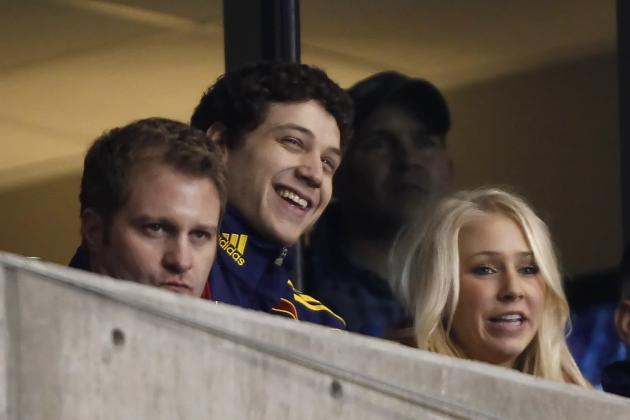 George Frey/Getty Images

Whitney Wonnacott's boyfriend once made a free throw while dunking a basketball backwards after making a three pointer to win the NBA Finals. It could happen. It is Jimmer.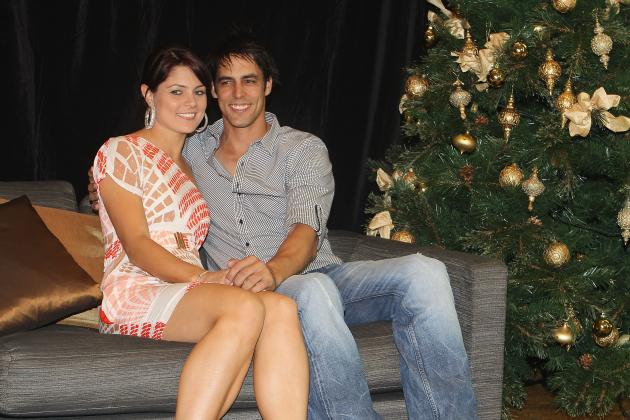 Hamish Blair/Getty Images

Mitchell Johnson is a Cricket player in Australia. Yeah, I know nothing about Cricket either.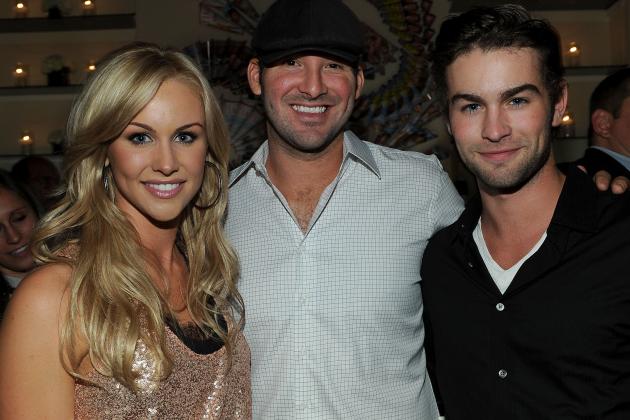 Larry Busacca/Getty Images

Tony Romo just needs one win to seal a...sorry, I just couldn't help myself. Tony Romo is what Tim Tebow is supposed to be.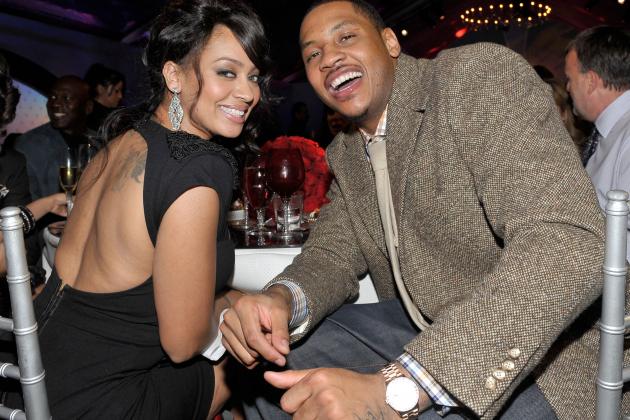 Charley Gallay/Getty Images

Carmelo Anthony is winning. Now we finally know the reasons behind the Knicks losing, Amare. Sorry bud, it was all on you. And maybe Jeremy Lin and Landry Fields.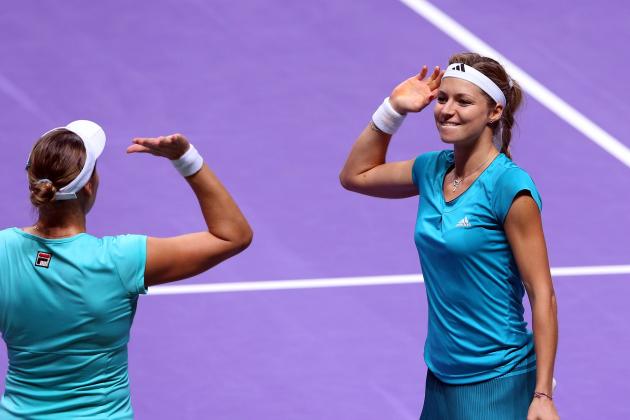 Julian Finney/Getty Images

Tennis player meets hockey player. The rest is a love story except she is still working.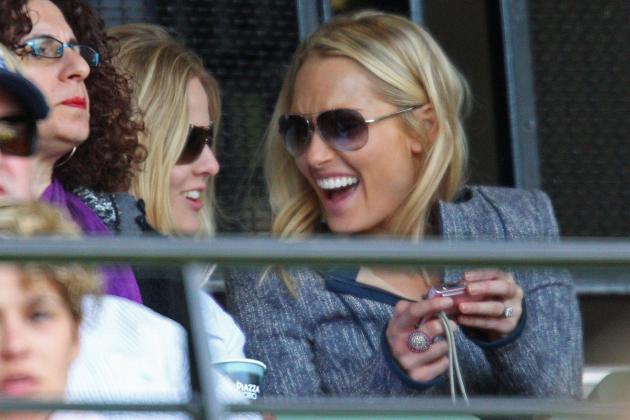 Scott Barbour/Getty Images

That is it. I am done writing today. I am going to watch Cricket to see what all the fuss is about.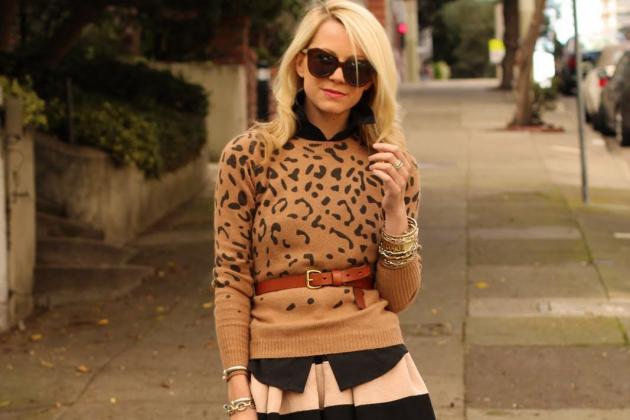 Image via zimbio.com
So every athlete gets to date Dallas Cowboy cheerleaders now? When did this happen?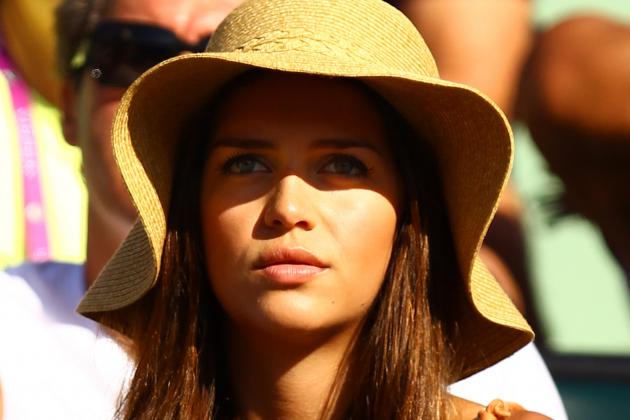 Al Bello/Getty Images

The women in Argentina are on a whole 'nother level. If you don't think so, you should travel to Zaira Nara's hometown, Buenos Aires, and see for yourself.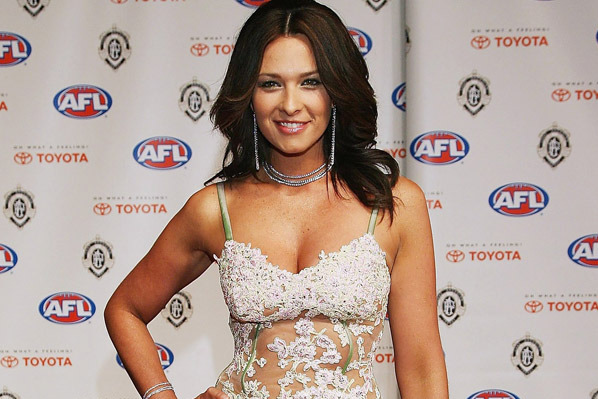 Image via triplem.com.au
Aussie rules football is not Rugby. It is much more insane. I tried to watch it but lost track of what was going on and passed out.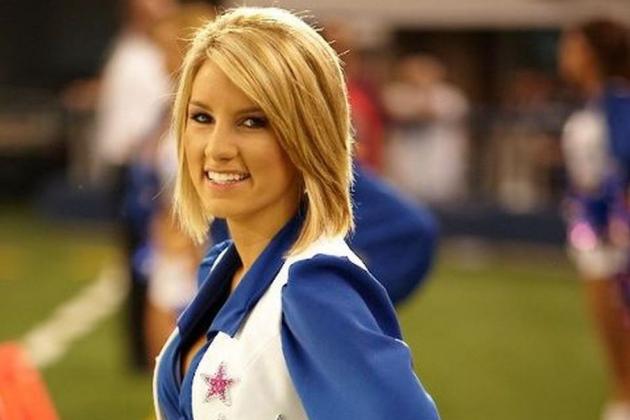 Image via myfavoritecheerleader.com
Ann Lux is no longer a Dallas Cowboy cheerleader so don't look for her on the sidelines. She quit to go be with her man in Boston. Boom.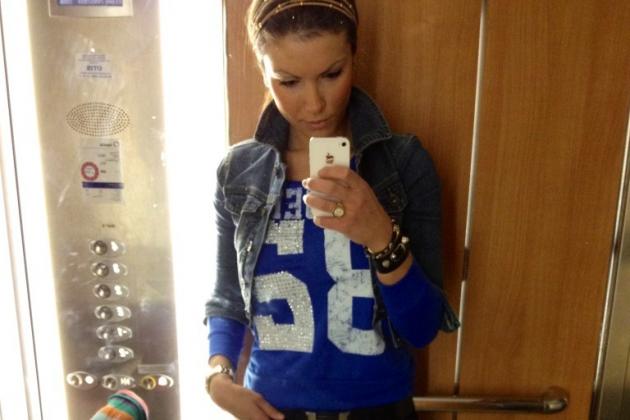 Image via twitter.com
By the time I am done with this article, I will have said Wilhelmsson too many times.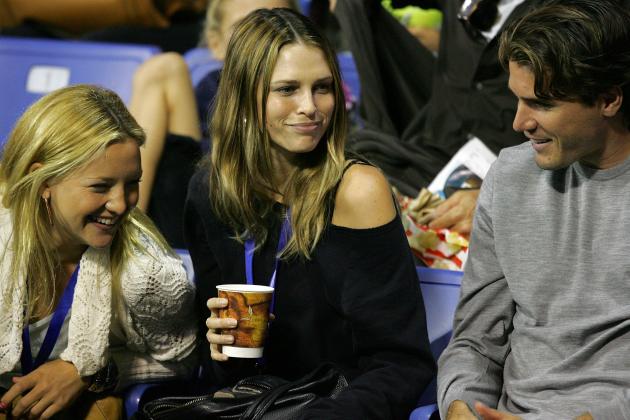 Lisa Blumenfeld/Getty Images

Sara Foster isn't around much these days but that's OK. She is still married to Tommy Haas and will forever be a WAG.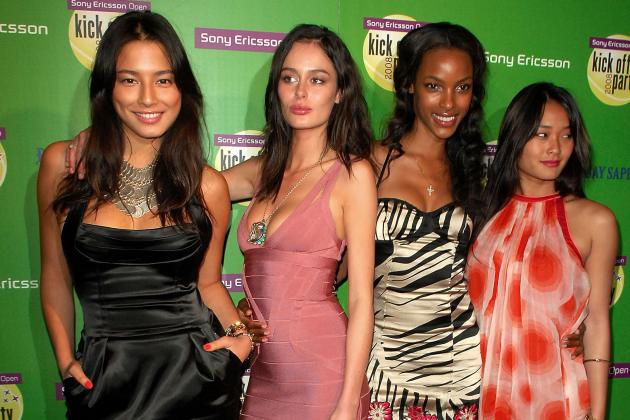 Gustavo Caballero/Getty Images

Some things in life aren't fair. Like Fernando Verdasco dating a Victoria's Secret/Sports Illustrated model. Not fair at all.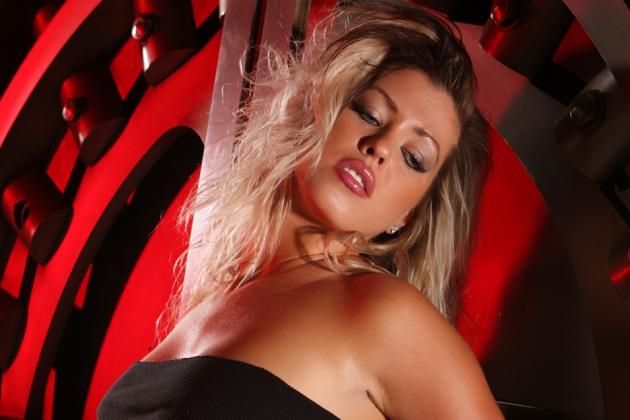 Image via listal.com
Devin Harris, you lucky, lucky man. Only you can play in the NBA and date a Playboy model while also being known as the fastest man in the NBA.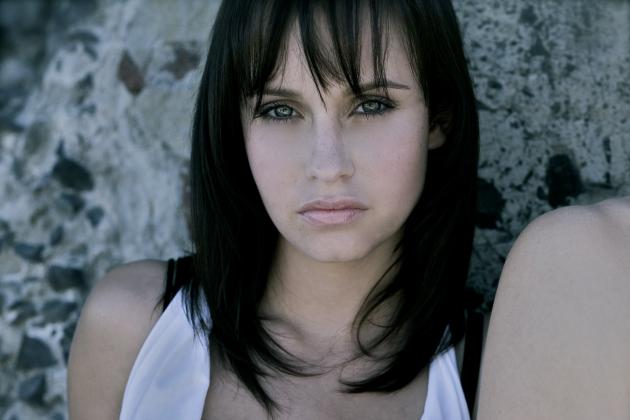 Image via bangersandnash.com
I think I am finally going to learn how to play Cricket. It just seems like a big sport overseas and besides, beautiful women seem to flock to it.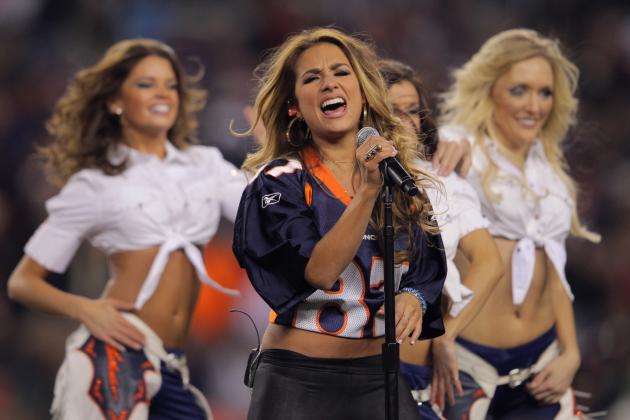 Doug Pensinger/Getty Images

No one will have a worse play than when Eric Decker tripped on his own two feet following a wide open pass from Peyton Manning. Classic fail.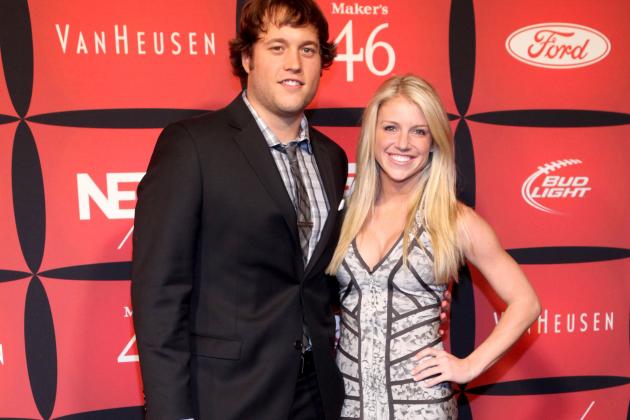 Robin Marchant/Getty Images

Matthew Stafford isn't having a good year. The fall back is going to be that he has lots of money and a beautiful woman by his side.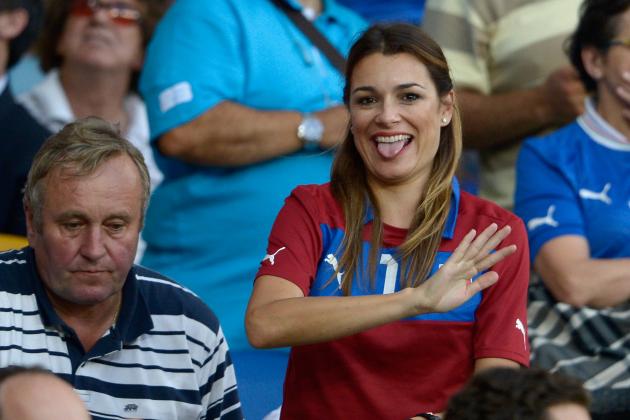 Claudio Villa/Getty Images

Being married to a professional athlete isn't an easy thing. But when you have as much talent as Alena Seredova, you can find things to do in your spare time.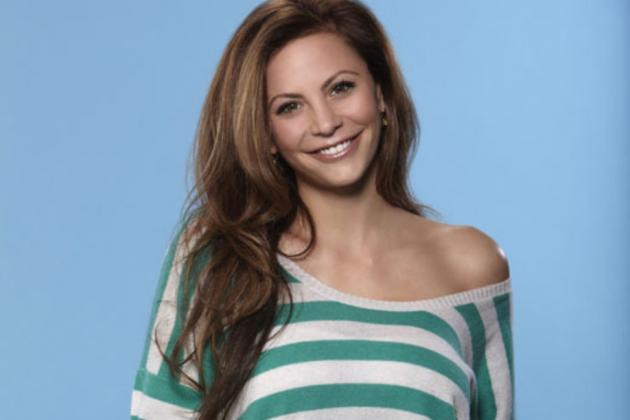 Image via listal.com
Ryan Anderson is a lucky man. He gets to live in New Orleans, play in the NBA, and hang out with his beautiful young girlfriend. #Winning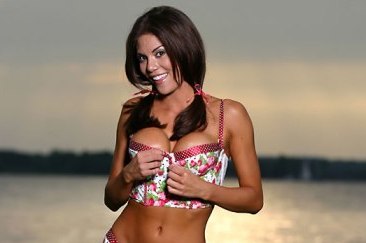 Image via listal.com
I have heard people say that Wes Welker is having a bad season. He has 80 catches, 900 yards, and three touchdowns. Where is the bad?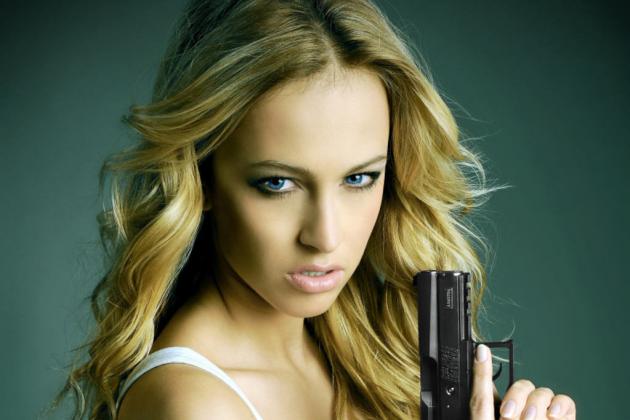 Image via bleskove.centrum.cz
Renata Langmannova. You need to say it slowly and without the G.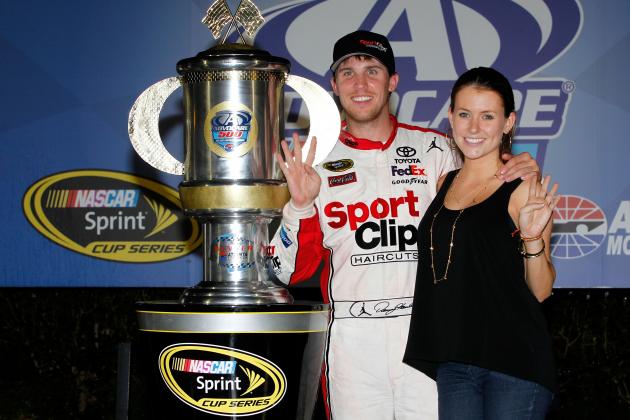 Tyler Barrick/Getty Images

The 2012 NASCAR season is officially done. Now all that is left is to spend all that hard earned money the drivers earned all season.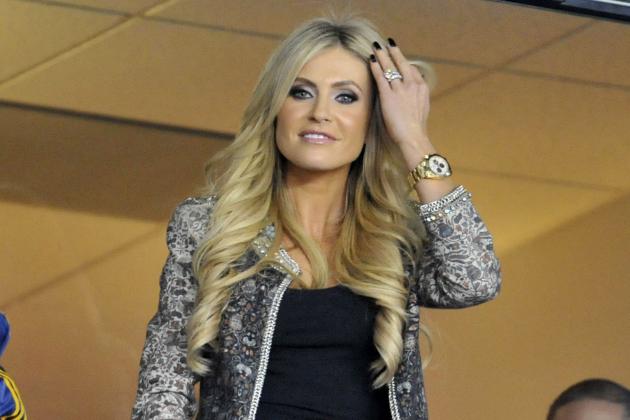 Toby Canham/Getty Images

Loans, trades, MLS, Europe, World Cup, Olympics and Euro Cup. Soccer has way too much to keep track of. Keep it simple guys.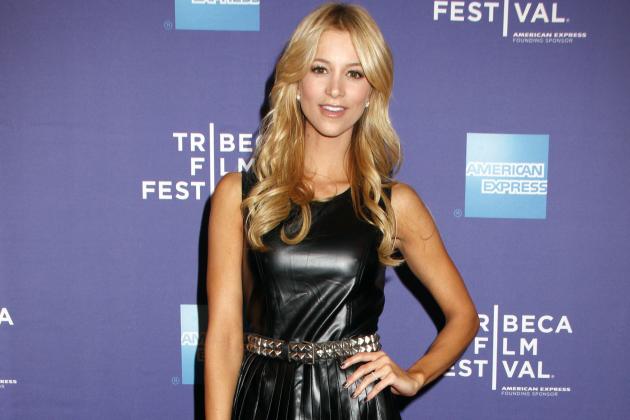 Image via wikifeet.com
Sabina Gadecki stole my heart during the Miller Lite lifeguard commercials. You remember those? That was her.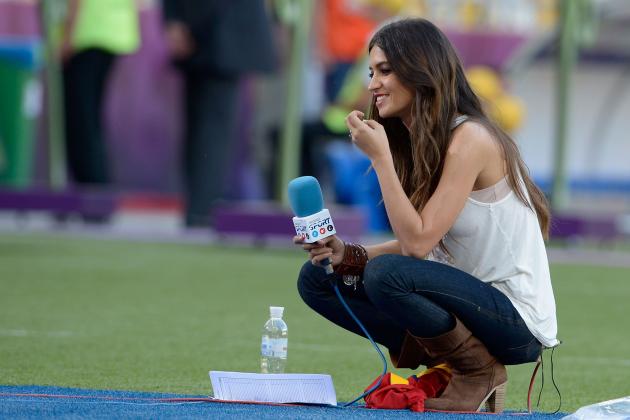 Claudio Villa/Getty Images

Sara Carbonero and Iker Casillas are one of the best love stories in sports. She is a reporter, he is a player.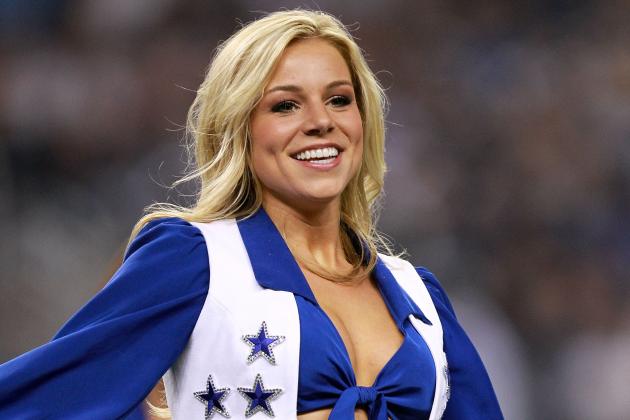 Ronald Martinez/Getty Images

How many times has David Nelson been able to hand the football to a cheerleader this season? Too soon?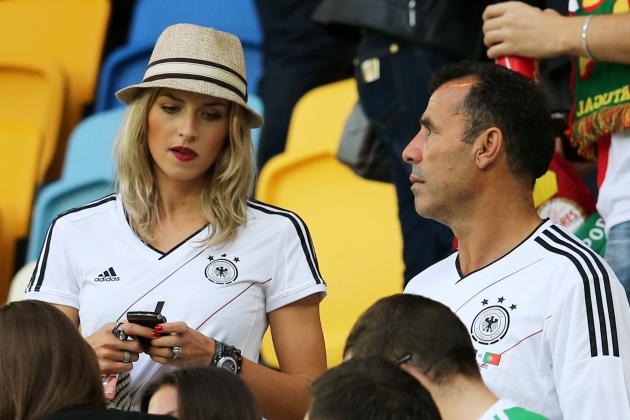 Joern Pollex/Getty Images

There is a photo available out there of Lena Gercke on the cover of GQ. If you have to ask, you haven't seen it yet.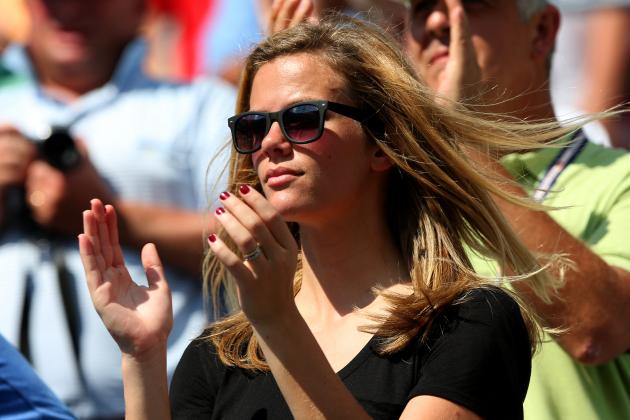 Elsa/Getty Images

It is finally over. No more Andy Roddick equals no more Brooklyn Decker.
Now I have no reason to watch men's tennis.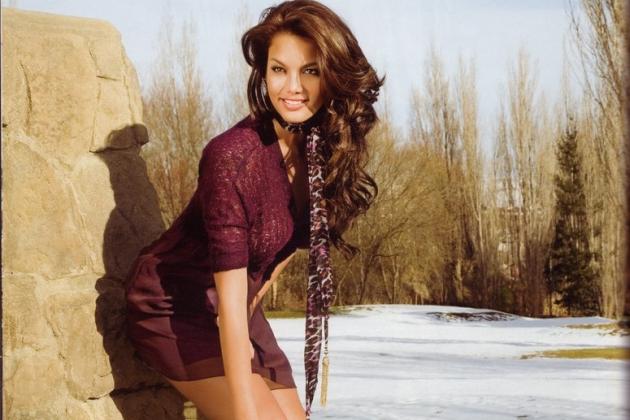 Image via blacksportsonline.com
Zuleyka Rivera isn't just a beautiful woman on Earth, she is one of the most beautiful women in the universe. At least she was in 2006.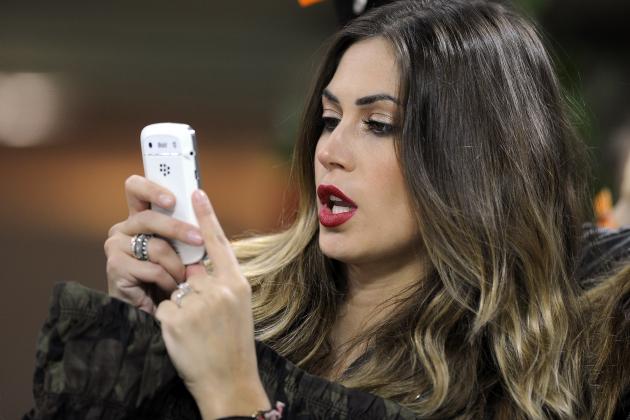 Claudio Villa/Getty Images

It has been far too long since we have said something about Melissa Satta. After today, that will no longer be an issue.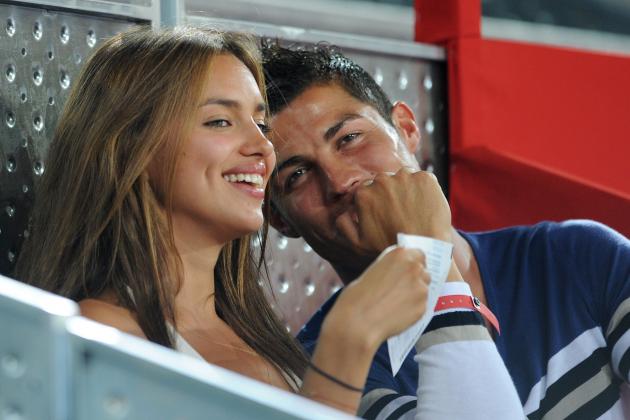 Jasper Juinen/Getty Images

Don't bow to Irina Shayk just yet, wait until she marries Cristiano Ronaldo. Then I think we can say she is one of the greatest.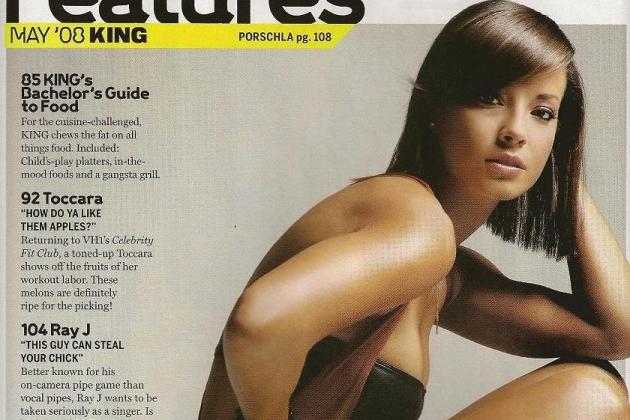 Image via photobucket.com
I went to sleep last night. When I woke up, Jason Kidd wasn't playing in Dallas anymore. Where is that guy?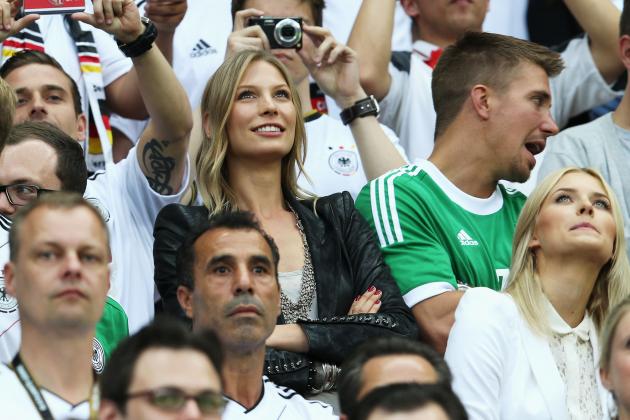 Joern Pollex/Getty Images

Posing nude for Sports Illustrated is the epitome of awesome and she reached that peak in 2010.
Mike Ehrmann/Getty Images

Gabrielle Union spends more time watching her boyfriend play basketball then she does doing anything else. When was the last time she made a movie?
Image via playboy.com
Forget about Johnny Football, what about Tyler Hockey over here? Is he going to be one of the best NHL players of all time? Only time will tell.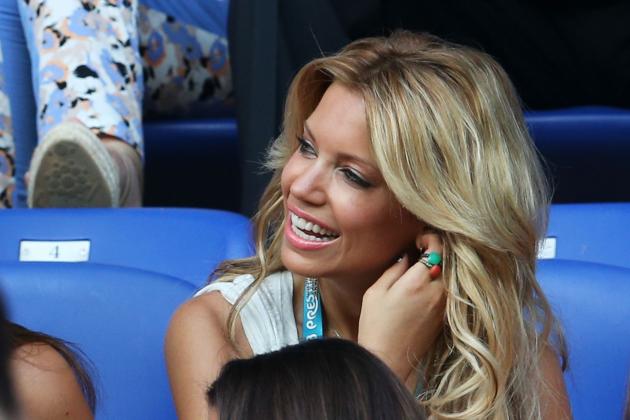 Joern Pollex/Getty Images

I don't know what the Bambi awards are but Sylvie Van Der Vaart was at the 2012 BAMBI Awards show this past week.
Image via community2.foxsportsnext.com
You probably shouldn't have signed with Toronto. Just saying.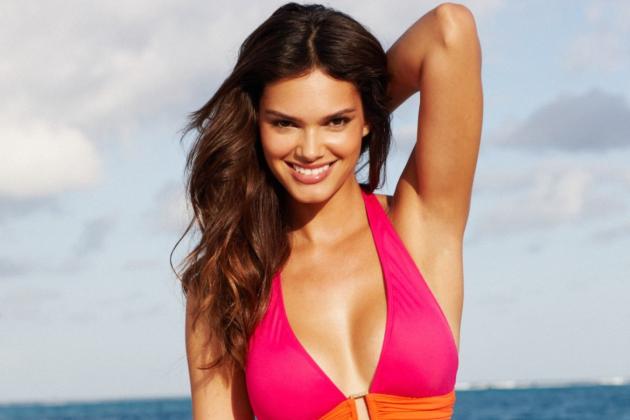 Image via wallpapers.brothersoft.com
All I can tell you is that Lisalla Montenegro is a supermodel from Brazil. What else you need to know?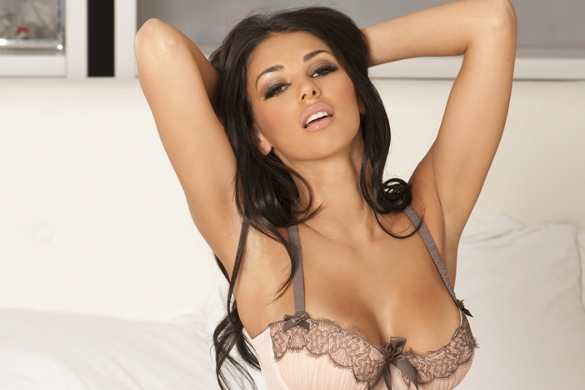 Image via nba-draft.com
Besides dating Blake Griffin, Sabrina Maserati use to be an Orlando Magic dancer. Not that that is significant, it is just something you probably didn't know about her.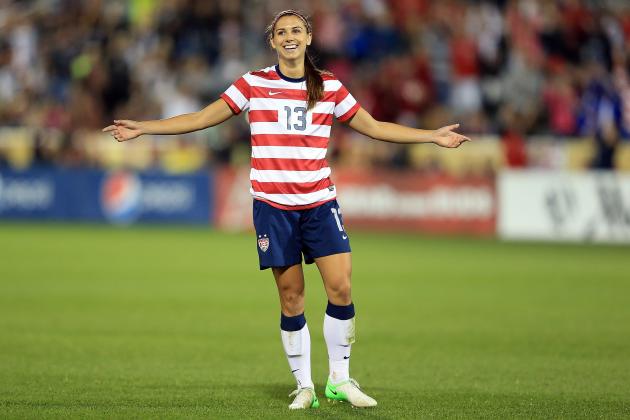 Doug Pensinger/Getty Images

Alex Morgan makes her debut as a WAG with no relation to her soccer ability. Or has she already been here? I lost count.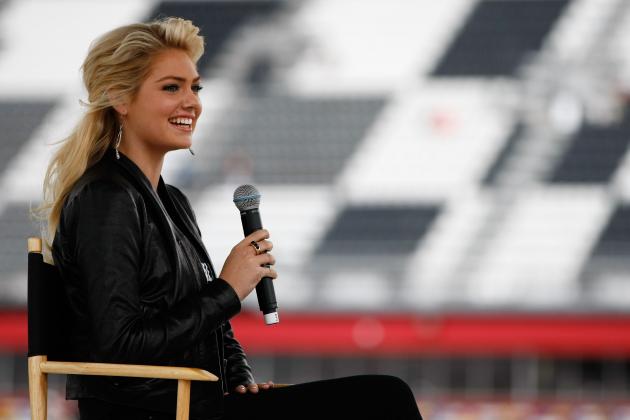 Jonathan Ferrey/Getty Images

If I was Justin Verlander, I would run around the Detroit locker room screaming, "There can only be one Verlander." I would then chop through everyone's locker using my Dragon Sword.
Besides, I would be dating Kate Upton and could care less what anyone thought of me. #Winning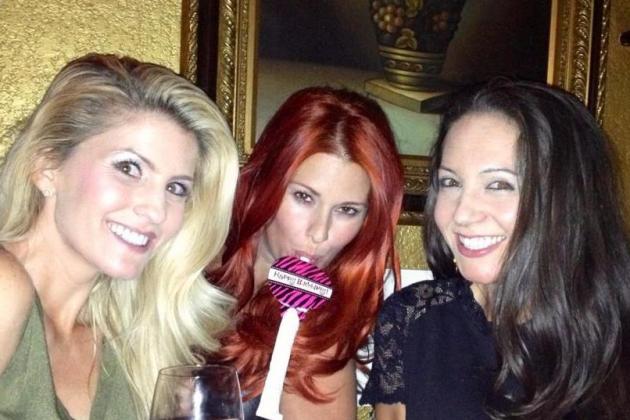 Image via twitter.com
Jaime Edmondson and Evan Longoria make a perfect sports couple. He is one of the best third basemen since Brooks Robinson and a loyal Tampa Bay Ray, evident with his recent contract extension he signed which will keep in there until 2022.
It is only a matter of time before we hear wedding bells. Sorry Evan, but you have to know it is coming.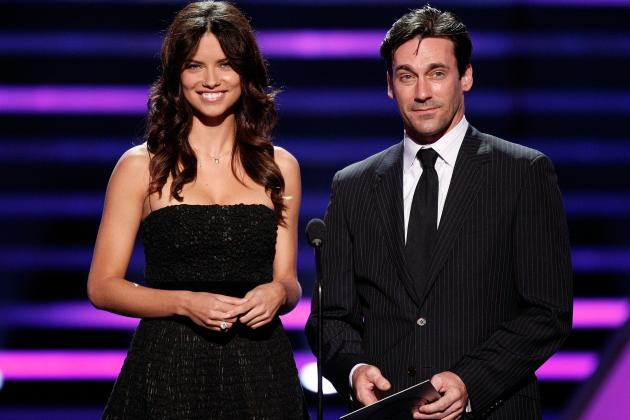 Kevin Winter/Getty Images

Forever and always. Adriana Lima remains at the top of the list of hottest WAGs until someone literally rips this keyboard away from my hands.