The Ultimate Fighter: Top 5 Worst Coaches in the Show's History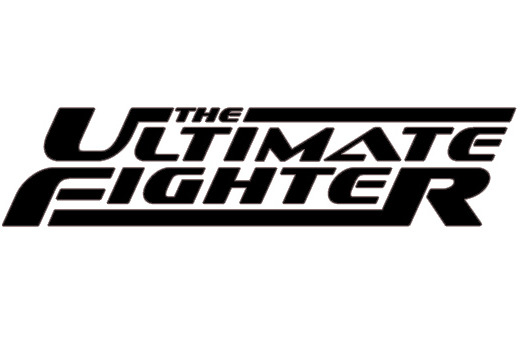 Courtesy of UFC.com
As the latest season of The Ultimate Fighter limps to its conclusion, one begins to wonder whether the show is in any way salvageable—even with Jon Jones and Chael Sonnen lined up as coaches for next season.
Staler than old bread, the TUF format is long overdue a makeover.
What exactly that would entail is anyone's guess. However, something has to be done to win back those fans who have grown tired of tuning in to a show that has become formulaic and repetitive, particularly as the talent has steadily waned.
With that being said, fear not. We can always go back to those earlier, classic seasons of TUF to remind ourselves of just how entertaining the show was in its prime.
Over the years, the UFC has offered up many of its top fighters as coaches for the show. While some have excelled, others have demonstrated that some people just aren't meant to coach.
What follows is a celebration—nay, lamentation of those fighters who coached themselves into a punchline.
Begin Slideshow

»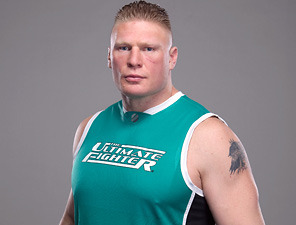 Courtesy of UFC.com
While the current WWE star was successful in terms of securing wins for his team, his impersonal approach to coaching was less than appealing.
Indeed, it seemed as though the show acted as fuel for his ego more than anything else. This was most clearly demonstrated when, after his fighter had won, he proclaimed that he had made "chicken salad out of chicken sh*t."
It's not the kind of line you tend to find in inspirational speeches.
Braveheart may have turned out differently had William Wallace inserted that gem into his motivational speech before the Battle of Stirling.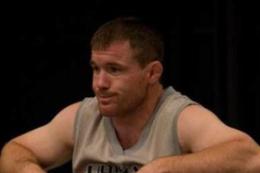 Courtesy of MMA On Tap
Intuitively, you would think that Matt Hughes was made for coaching. He had a strong wrestling background, years of training under Pat Miletich and almost unrivalled experience inside the cage.
Based on his performance as a coach on the second season of TUF, your intuition wouldn't be wrong.
It was during the sixth season, coaching opposite Matt Serra, that Hughes left something to be desired.
While his fighter may have won the show, his roster of fighters generally took a beating throughout the course of the season. In fact, his team secured a mere two wins in the first eight fights.
With that being said, his record was the least of his problems. It was Hughes' penchant for brutalising his fighters and his attempts to convert them to Christianity that truly turned viewers off.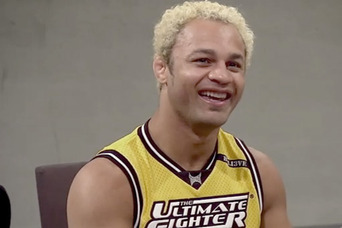 Courtesy of Vigilante MMA
The sport's most enduring heel has long been among the best fighters at 170 pounds. Koscheck's ability inside the cage didn't quite transfer to the coaching side of the game, however.
It seemed as though the former NCAA champion wrestler was more concerned with winding up Georges St-Pierre, his competing coach, rather than getting the most out of his fighters.
By the end of the season, Koscheck was spending more time on his mobile phone than he was with his fighters.
Hard work pays off, indeed.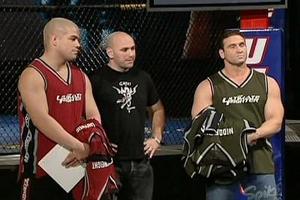 Courtesy of Spike TV
Despite being a successful coach during MMA's early years, the sport had seemingly bypassed Ken Shamrock when he was booked to coach on the third season of TUF opposite Tito Ortiz.
While his foe's reputation grew with every passing episode, Shamrock's stock plummeted with every cringe-inducing coaching session.
Whether he was playing old videos of himself to his fighters, using a bodybuilder for cardio sessions or disregarding any sort of BJJ training, ol' Ken's training methods were the MMA equivalent of phrenology.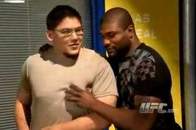 Courtesy of MMA On Tap
Let's make one thing clear: "Rampage" Jackson was a hoot whenever he appeared on TUF.
Whether he was coaching opposite Forrest Griffin or Rashad Evans, dull moments were few and far between. There is no doubt that "Rampage" made for great television.
It's just a shame that, by his own admission, he had no clue how to coach.
Indeed, if only he had half the coaching ability of his namesake over in Albuquerque, his fighters might have won more than a handful of fights over two whole seasons of TUF.