UFC: Power Ranking the Incoming Strikeforce Stars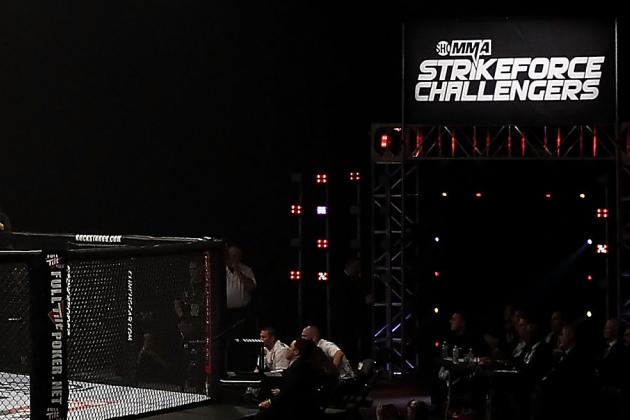 Strikeforce is finally shutting down. Finally.
It took almost two years, some cancelled events, plenty of complaining from fans and figureheads alike, but it's game over for the only promotion to really compete with UFC in the modern era.
Now though, the stars of Strikeforce will be joining the UFC to bolster divisions and prove that they should have been there all along.
Based on star power and potential for success in the cage, here are the power rankings for the biggest names that are likely to make the jump.
Begin Slideshow

»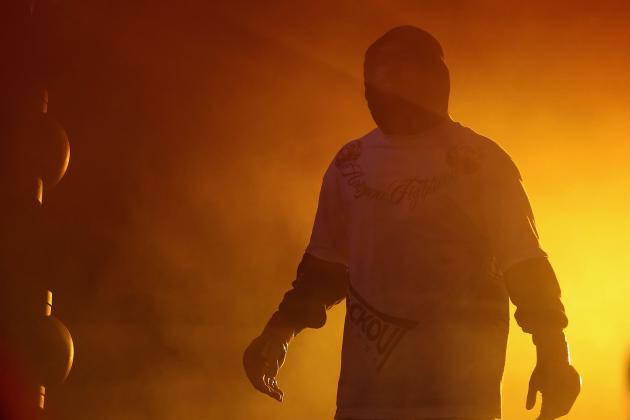 All guys who could be successful in the UFC, based either on their skill set or their marketability.
Woodley would compete at 170, based solely on his wrestling chops and his youth. He's not exciting and he's not charismatic, but he gets results. Once he's in the UFC, he'll be there to stay.
Thomson is probably more style than substance, but he puts on a good show and will be competitive with anyone at lightweight. Just ask Gil Melendez. He's probably a fringe top-10 or top-15 guy in the UFC, but isn't likely to get to the top in such a deep division.
Larkin looks like a tough out for anyone, and at 185 he stands to enjoy a decent size advantage on most nights. He's explosive and athletic, and in a division that is probably going to experience a changing of the guard soon when Anderson Silva decides he's had enough of beating grown men senseless, Larkin could be a dark horse.
Gracie has the name recognition and is very likely the best pure jiu-jitsu practitioner in the world...maybe ever, though Uncle Rickson might have something to say about that.
He's still early in his MMA career, and is absolutely a work in progress on the feet, but with a drop to middleweight and time spent with Team Black House, he could develop into a presence in the UFC.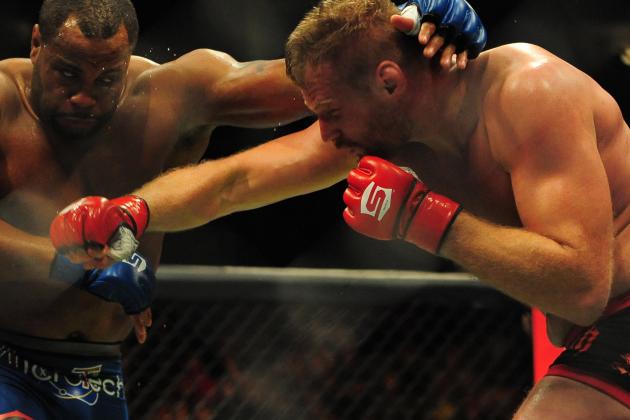 In terms of marketability, few know how to sell a fight better than Barnett. For pure promotional gold, he's Chael Sonnen on steroids (not that kind of steroids. Okay. That kind of steroids, too.)
He's an immediate top-10 heavyweight and seems to be on decent terms with the UFC and Dana White these days, so if it all comes together, there's great potential there for the former heavyweight champion to go on one last run before he retires to Japanese pro wrestling forever.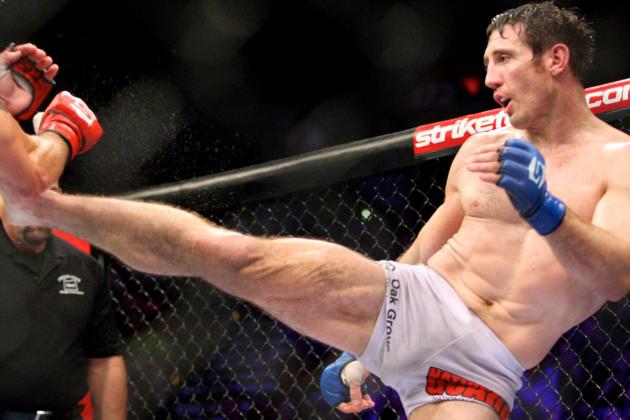 Kennedy has the kind of built-in story that makes selling his fights easy: an army ranger who loves to get paid for beating people up.
In terms of personality, that basically makes him Brian Stann, although he's more towards the goofy end of the spectrum than the All-American.
Kennedy doesn't have the skill to ever be a top guy at middleweight, but he'll hang around the UFC based on his grappling ability and the fact that he's not afraid to get in there and get his nose dirty.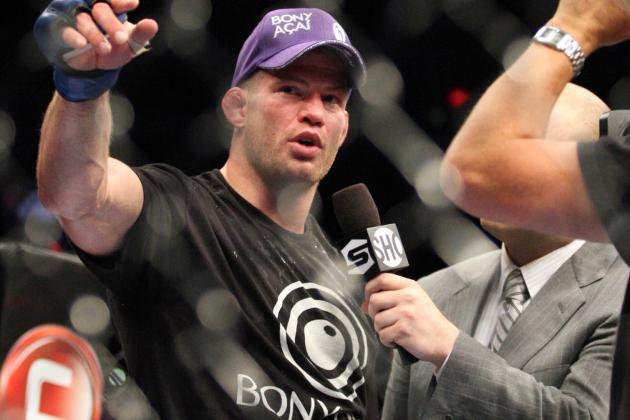 Former UFC contender and now Strikeforce champion Marquardt will likely punch his return ticket to the biggest promotion in the world with a win over Tarec Saffiedine in January.
The guy is pretty vanilla overall, doing nothing expertly but everything above average, and also serving as one of the true nice guys in the sport.
That said, with his drop to welterweight he looks like an absolute monster, so there's potential here for him to go on a bit of a run.
He may never hold welterweight gold in the UFC, but he's got top-5 potential once he gets there.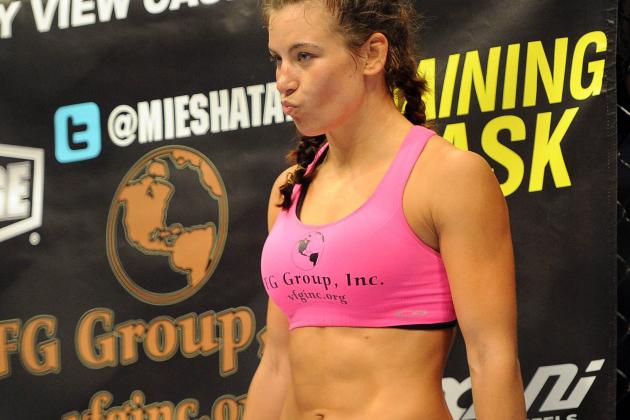 The other lady that the UFC will be bringing in with bantamweight champion Ronda Rousey, Tate has star potential and some cage credentials to back it up.
She's a former champion and, though she never will be again as long as Rousey has the title, people know her for it. She's also an absolute knockout with as much experience modeling as she has smashing girls in the cage.
With a willingness to speak (tweet?) her mind and the looks and athleticism required to be a star in women's MMA, Tate will garner a following once she gets UFC exposure.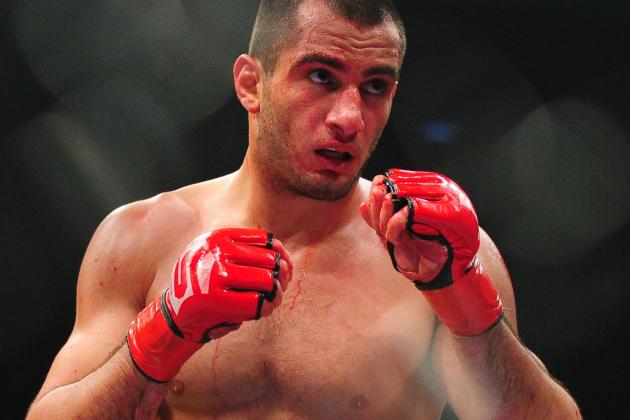 Mousasi is an interesting talent, considering that he can fight in two weight classes and has the kickboxing to give anyone fits on their feet. His ground game is also underappreciated, as he has a tricky guard and has finished a third of his wins by submission.
He's incredibly durable and hasn't been stopped since he was 21 years old. Only three men have beaten him in almost 40 fights, and if those in the UFC's 185-pound and 205-pound divisions aren't careful, he'll come in and add them to his hit list in a serious hurry.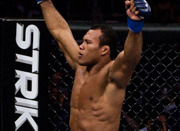 Souza is already an elite jiu-jitsu practitioner and judo player, as well as serving as the Strikeforce middleweight champion for a period between 2010 and 2011.
He's also recently shown an improved standup game that puts to use his natural power, which makes him a dangerous foe for anyone he'll meet in the Octagon.
With the look, skills, pedigree and even a signature victory celebration, he's the type of guy that UFC fans will take to in a hurry. He has top-10 potential if he makes the jump and is hungry to do damage once he arrives.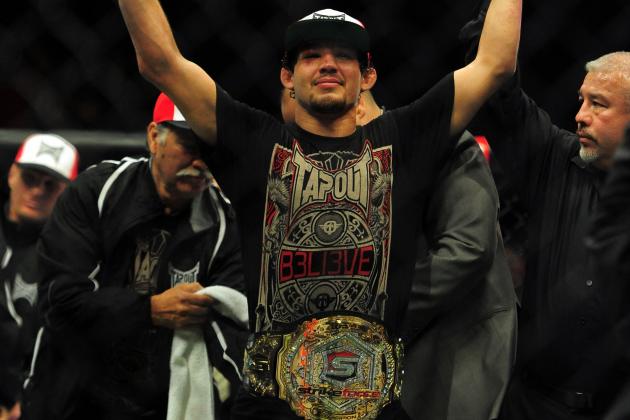 Melendez in the UFC is kind of like the GSP-Anderson Silva superfight: something that would have been a lot more appropriate and exciting at a time in the past.
He's been on cruise control now for about two years, beating guys just to say he's still an active competitor, but rarely being in the cage with someone worth his time.
Even if the optimum time for his jump was probably after he crushed The Crusher in 2011, there's still reason to be interested in him as a UFC competitor. He can come in right away and be a player, but the wait has really hurt the excitement.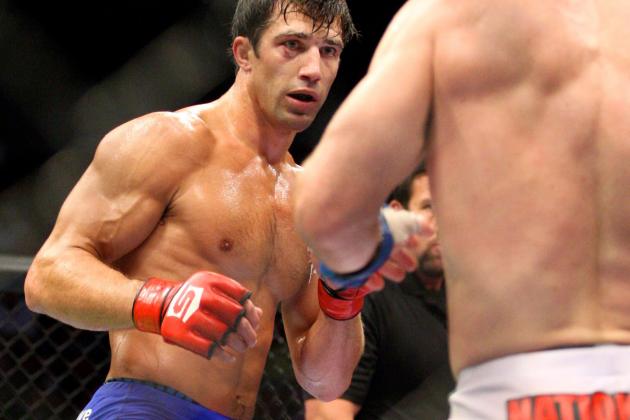 Rockhold is a guy who has enjoyed a steady progression in his career, and though he doesn't get the hype his considerable talent deserves, he's fixing to be a superstar when he arrives in the UFC.
He's got the type of standup game that can lead to exciting fights, and spends all his time training with the killer wrestlers that give a man remarkable ground skills.
He's a big middleweight who can end fights violently from anywhere they may take place, and will quickly secure his place among the division's elite when he lands in the Octagon.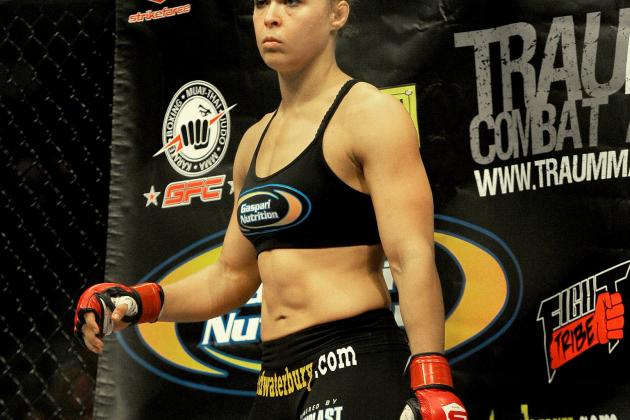 It isn't any secret that Rousey was destined to be a star, and has managed to fulfill that potential pretty rapidly. But for her to single-handedly usher in an era of female UFC competition? That's absolutely crazy.
With the looks and talent of a genuine megastar, there's no question that she'll continue to have success in the cage and crossover appeal outside of it.
She's so far ahead of the curve as a martial artist in her division (even if it is one-dimensional) and so quick with a quote that anything less than a global superstar would be a letdown at this point.
The only hurdle left is whether the UFC can string out her fights long enough to keep her relevant, something that may be hard in the decidedly shallow pool of 135-pound women. Aside from that, it's pretty much a Rousey world and we're all living in it.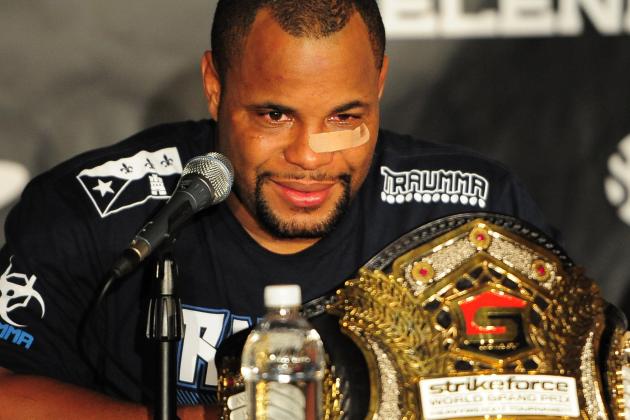 The sky is the limit for Cormier, a former Olympian who has taken to kickboxing like a duck to water. He's nasty everywhere, and could potentially fight in two weight classes once he arrives in the UFC.
While he's taken to calling out Jon Jones, someone he unquestionably matches up favourably against (at least as favourably as anyone can at this point), rest assured that he'll be gunning for Junior dos Santos if the heavyweight champion bests Cormier's teammate Cain Velasquez again at UFC 155.
Either way, if he can stave off his age to get in a couple of good years of competition in the UFC, he could be a title challenger in two weight classes. That's a very impressive thought.