The Complete Bettor's Guide to NFL Week 13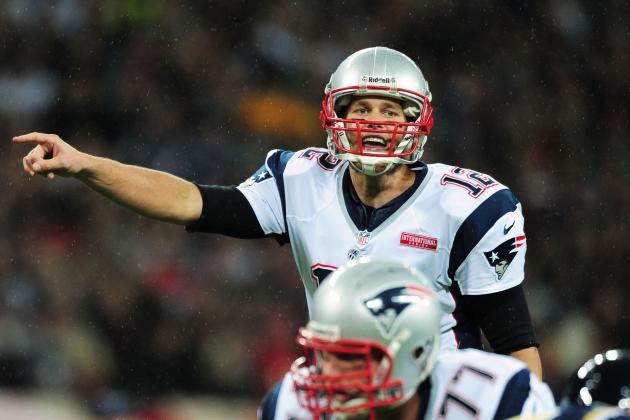 For anyone planning on betting on the NFL in Week 13, look no further.
It's widely accepted that gambling is a huge part of the NFL's success, and gamblers are looking for all the help they can get. After all, picking against the spread can be quite difficult.
There aren't any overly exciting matchups in Week 13, but there is potential for several close games, and there are many tight spreads. This makes for a particularly difficult week.
With that, let's get to analyzing each matchup and deciding just how you should play each spread.
*All spreads come courtesy of FootballLocks.com
Begin Slideshow

»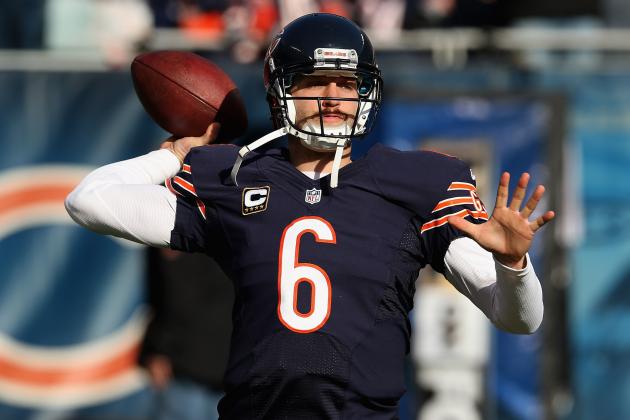 It's been difficult for anyone to beat the Bears in 2012, and the Seahawks will struggle to as well. Chicago is simply the better team.
The Bears have a solid run defense, but Seattle should still be able to run the ball with Marshawn Lynch. Chicago has allowed 4.3 yards per carry in 2012, which is decent but not great by any means.
However, the Seahawks will struggle to pass the ball. The No. 31 pass offense against the No. 6 pass defense is clearly in the defense's favor.
The Bears won't score at will by any means—Seattle's pass defense is actually better than Chicago's, sitting at No. 3—but they should be able to put up more points than the Seahawks. The 3.5-point spread isn't enough to sway this one.
Pick: Chicago Bears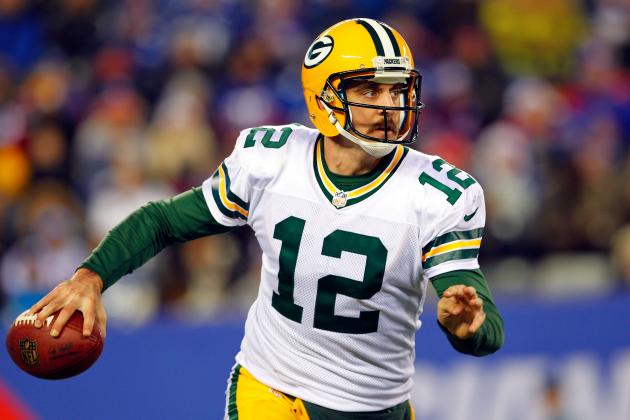 In all likelihood, Green Bay will come out the victor here.
The Packers haven't been as good in 2012 as in previous seasons, but they're still one of the NFL's better teams, and they're certainly better than the Vikings.
Yet Minnesota matches up pretty well with the Pack.
Adrian Peterson is having the season of his life, and Green Bay has a merely average run defense. On the other side of the ball, the Vikings have a solid pass defense to neutralize Aaron Rodgers. Minnesota's run defense is largely irrelevant, as the Packers can't run the ball.
However, the Vikings will still struggle to contain Aaron Rodgers, and Christian Ponder will struggle to keep up. The kicker is the point spread, though, which seems too large given the team's strengths and weaknesses.
Pick: Minnesota Vikings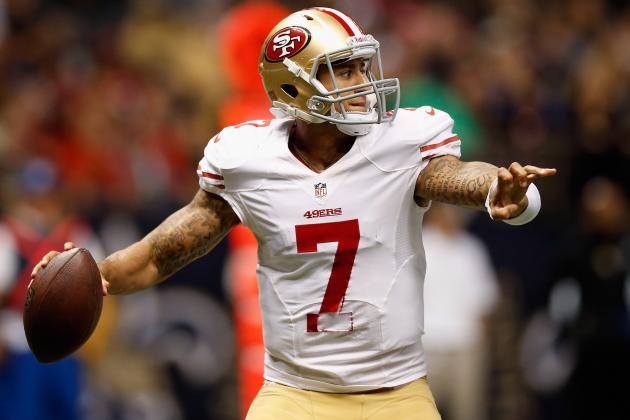 The Rams managed to tie San Francisco once. Don't expect it to happen again.
With Colin Kaepernick at quarterback, the 49ers are rolling. More importantly, though, is St. Louis' general offensive incompetence.
The 49ers own the NFL's No. 2 defense compared to the Rams' No. 23 offense. This clearly falls in San Francisco's favor.
On the other side of the ball, the Rams offer the No. 12 defense against the 49ers' No. 11 offense. This is essentially a wash, but expect San Francisco to put some points on the board.
Playing at home, the 49ers should win. They're the better team, and they have the 12th man on their side.
Pick: San Francisco 49ers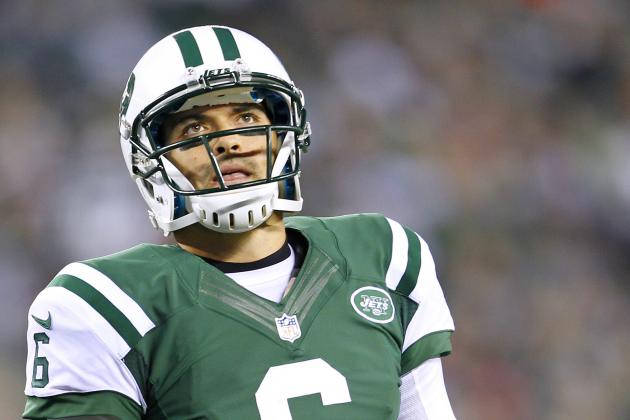 Both New York and Arizona offer awful offenses with considerably better defenses. Not coincidentally, they also suffer from awful quarterback play.
The Cardinals enter the game with the No. 31 offense while the Jets are slightly ahead at No. 28. On defense, however, there is a wider gap, with Arizona at No. 7 and New York at No. 19.
Expect this game to go as the numbers suggest it should. There won't be much scoring, and the offenses will both look pitiful.
The difference comes exactly where you'd expect it to. Arizona has the better defense, and neither Mark Sanchez nor Shonn Green will be able to get much done.
With a 4.5-point advantage, Arizona is the easy pick.
Pick: Arizona Cardinals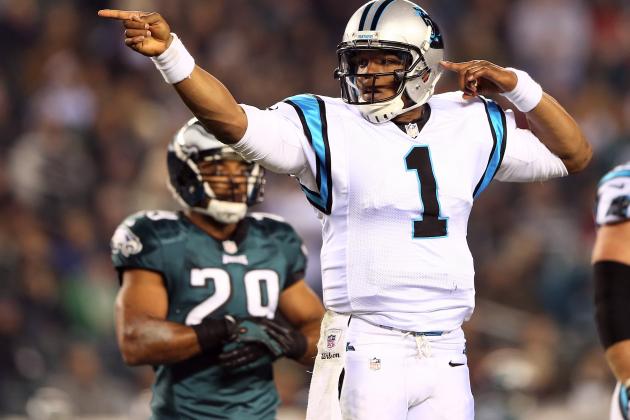 As bad as the Chiefs are, this is actually a favorable matchup for them.
While Carolina is average at both running and passing the ball, Kansas City has a distinct offensive strength. That would be the NFL's No. 4 rushing offense.
If the Chiefs use Jamaal Charles correctly, he could be in for a huge game against the No. 25 run defense. The Panthers should also be able to run the ball against a nearly identically bad run defense, but Carolina's rushing attack isn't nearly as dominant.
Both of these teams are bad. However, Kansas City has the home-field and the matchup advantage. That and a three-point spread are enough reasons to side with the Chiefs.
Pick: Kansas City Chiefs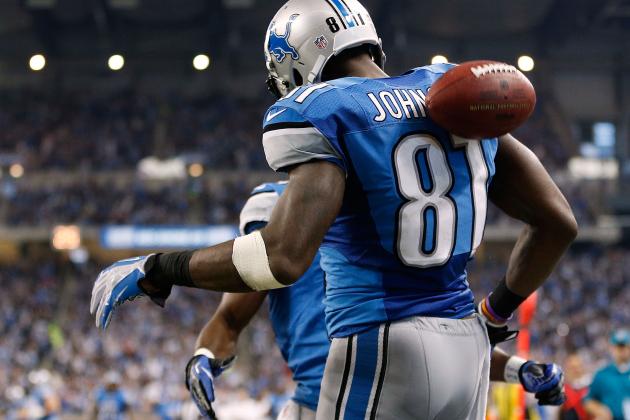 Here we see two fairly evenly matched teams go head to head. Both teams pass the ball effectively while struggling more with the game's other aspects.
Detroit enters the contest with the NFL's No. 1-ranked pass defense while Indianapolis lags behind a little at No. 7. The two teams also have adequate pass defenses, coming in at No. 12 and No. 19, respectively.
The key here, as it often is, is Calvin Johnson. Indianapolis doesn't have a defensive back combination capable of handling Megatron, and he seems poised to have a huge game.
This could end up a shootout, with plenty of points being scored. It's hard to say which way it will go, but the Lions are the safer pick.
Pick: Detroit Lions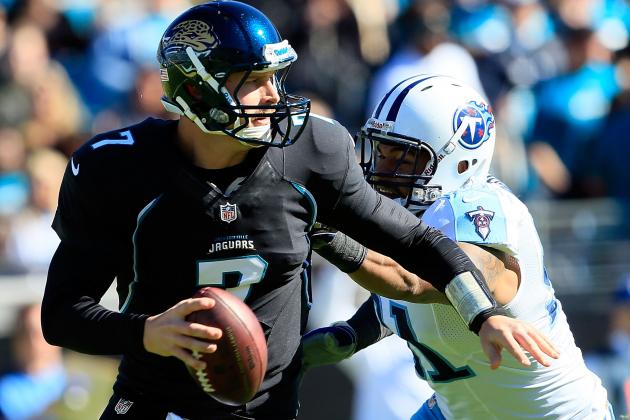 With the No. 32 offense and the No. 31 defense, Jacksonville is clearly a terrible team. However, Buffalo isn't a whole lot better, and the Jaguars have rejuvenated a bit with Chad Henne at quarterback.
Assuming the Jaguars' past two weeks are a bit of a fluke, the Bills are the favorite here. However, that assumption may not be entirely safe, and it's best to operate thinking Jacksonville has improved. That makes this a more difficult pick.
The likely difference-maker here is the run game. The Jaguars currently hold the No. 29 rush defense, while Buffalo boasts the No. 7 rushing attack. This is clearly in Buffalo's favor.
It's impossible to know what the Jaguars will do offensively given their dramatic inconsistency. However, they seem unlikely to keep up with the Bills.
Pick: Buffalo Bills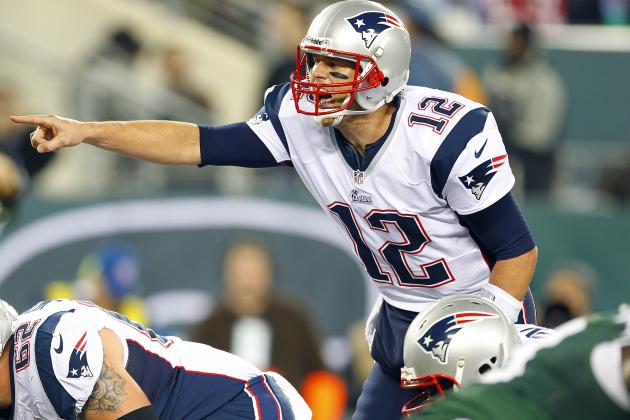 As surprisingly decent as the Dolphins have been this year, they seem unlikely to keep up with New England's explosive offense.
The Patriots once again possess a dominant pass game—ranked No. 4 in the NFL this year—and Miami's pass defense isn't up to snuff, coming in at No. 26. New England also has a matchup advantage on defense, as the Patriots have actually been quite good against the run, which is Miami's offensive strength.
Also on defense, the Patriots have been excellent at forcing turnovers, coming up with 14 interceptions thus far. Miami's rookie quarterback Ryan Tannehill just so happens to have thrown a few picks this year, currently sitting at 12.
Though the Dolphins aren't bad, they simply can't compete with the Patriots. Not yet, at least.
Pick: New England Patriots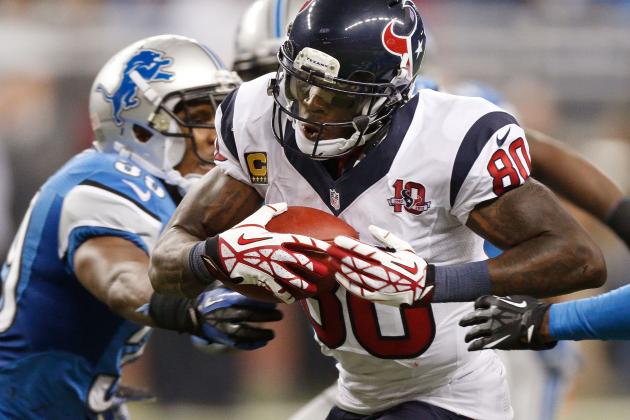 If Johnathan Joseph sits out, and he likely will, this sways things significantly in Tennessee's favor. Without Joseph last week, Houston allowed 441 passing yards.
Joseph's absence does not, however, affect Houston's offense. With the NFL's No. 3 offense, the Texans rarely have problems scoring. Going against the No. 29 defense should make the process a little easier, though.
So while Houston may struggle a little defensively, they will almost certainly excel on offense. Tennessee's is below average and won't be able to exactly score at will.
The spread and Houston's recent defensive struggles make this a little tricky, but the Texans are still the better pick.
Pick: Houston Texans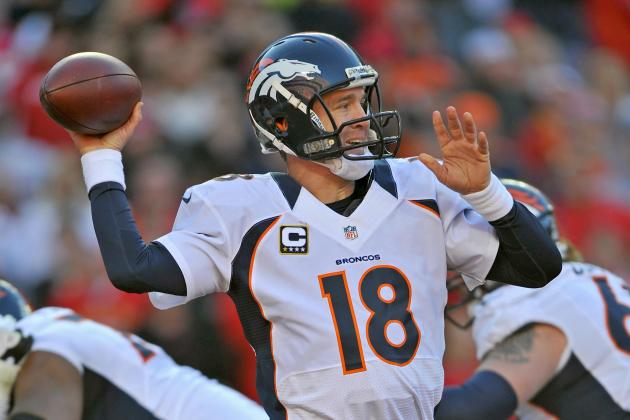 Prior to losing Eric Wright to a four-game suspension for Adderall, the Buccaneers had the No. 32 pass defense. It's going to get...worse?
The No. 32 pass defense and Peyton Manning. Gee, who is going to win this battle?
Tampa Bay's offense has been fairly successful, especially lately, but it will struggle against Denver's No. 4 defense. The Broncos have given up just 3.6 yards per carry on the year, so Doug Martin probably won't dominate as usual.
There is a reasonable spread here, but even with it, Denver should cover. Its dominant defense and Manning-led offense make the difference. Well, those and Tampa Bay's dreadful pass defense.
Pick: Denver Broncos
It once again looks like Charlie Batch will start for the Steelers. Between Batch's three interceptions and Pittsburgh's five fumbles, the Steelers' offense struggled with Batch at the reins in week 12.
There's no reason to think this will change against the Ravens.
Baltimore may not score at will against Pittsburgh's top-ranked defense, but it will be able to put some points on the board. That may be more than the Steelers are able to do.
The eight-point spread certainly works in Pittsburgh's favor, but that may not be enough. The Browns were able to beat this team a week ago. Baltimore should be able to now.
Pick: Baltimore Ravens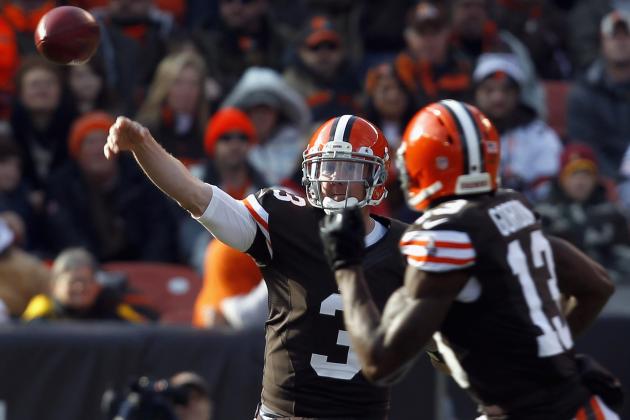 Cleveland's defense is one of two varieties, with extreme results—the Browns defense with Joe Haden, and the Browns defense without Joe Haden.
We'll be seeing the former in Week 13, and that doesn't bode well for Oakland. The Raiders rely extensively on their passing attack, and with Haden in the lineup, Cleveland is actually pretty decent against the pass.
The Browns also boast the eighth-most interceptions in the NFL, and Carson Palmer enters the contest with 12 of his own. Cleveland shouldn't struggle to move the ball too much against Oakland's own No. 25 defense.
The Browns are bad enough that this is far from a sure thing, but they have the advantage here, despite playing in the Black Hole.
Pick: Cleveland Browns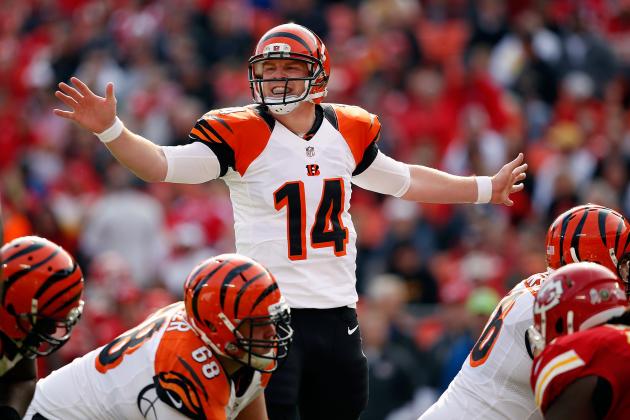 2012 has been an incredibly disappointing season for Philip Rivers and the San Diego Chargers. Even facing a far from elite team in Cincinnati, the game seems out of reach for the Chargers.
The Bengals rock the NFL's No. 12 passing attack, while San Diego comes in with the No. 20 pass defense. Like most teams, the Chargers will struggle to contain A.J. Green.
On offense, San Diego should be able to pass the ball some, but it won't be easy by any means. And as usual, Rivers will have to limit interceptions, which hasn't been so easy this year.
Cincinnati is not at all so dominant that San Diego can't win this. In fact, if Rivers plays anywhere near his ability, the Chargers should win. Unfortunately, that doesn't seem likely.
Pick: Cincinnati Bengals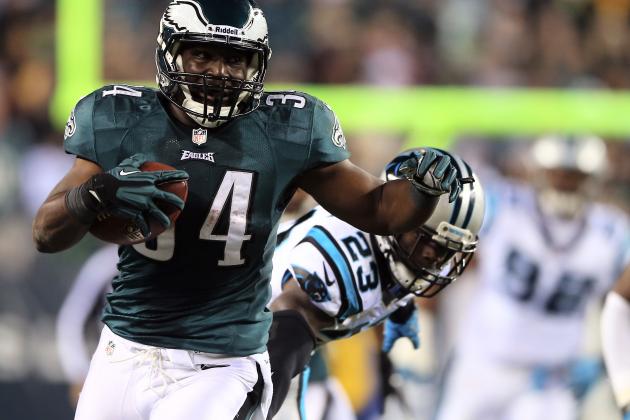 It seems almost impossible that Philadelphia will actually win this game, which is, of course, where the 10-point spread comes into play. Without its starting quarterback, running back or wide receiver, an already bad Eagles team is beaten up.
Dallas isn't a good team itself, but it's not terrible. The Cowboys boast the NFL's No. 2 passing offense and will have running back DeMarco Murray available for the first time since October 14.
Defensively, Philadelphia has actually been decent in 2012, but its offense has been awful, scoring just 16.7 points per game. With Nick Foles at quarterback, things haven't improved.
However, this is still a really wide spread. This could be close, but remember just how terrible the Eagles have been.
Pick: Philadelphia Eagles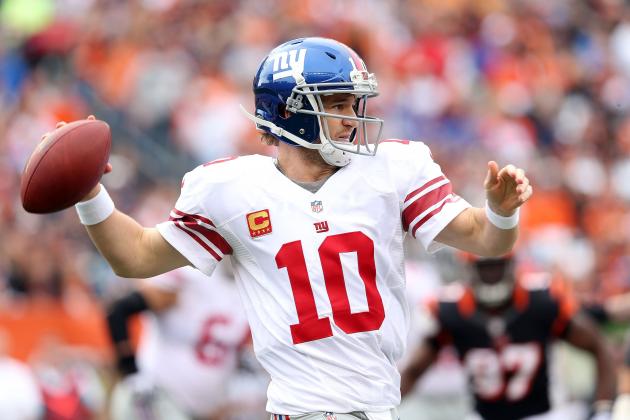 New York had been struggling in recent weeks, but it got its act together with a 38-10 victory over the Packers in Week 12. Meanwhile, Robert Griffin III has continued to play like no rookie ever has.
With two explosive offenses facing two below-average defenses, this has all the makings of a high-scoring shootout. New York's recent success over Green Bay is a good sign for the team, however.
The Redskins boast the NFL's No. 7 offense, combining the Griffin-led passing attack with the No. 1-ranked rushing offense. New York comes in just further behind with the No. 10 offense.
On defense, however, the Giants gain some points, coming in at No. 23 compared to Washington's No. 28. The difference is bigger than the stats indicate, however, as New York's defense is quite clearly better.
The Giants are the superior team, but this could still be close. The Redskins are playing at home, and RG3 is capable of a monstrous game at any time.
Pick: New York Giants