5 Quarterbacks Oakland Raiders Must Consider to Replace Carson Palmer in 2013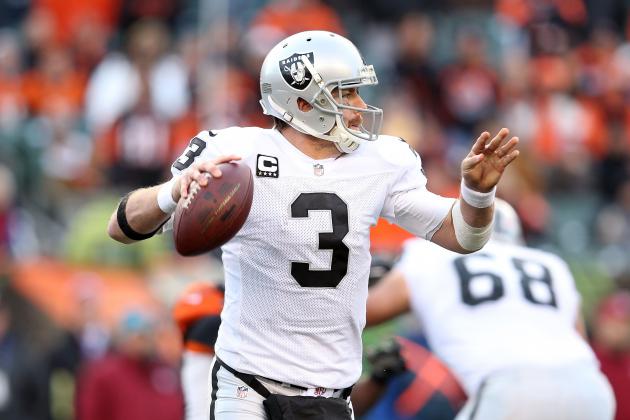 The Oakland Raiders (3-8) aren't quite where they expected to be at this point in the season. After finishing 2011 with eight wins, contention in the AFC West was on their minds.
Mired in a four-game losing streak—none even close contests—the Raiders should now use the rest of 2012 to figure out who deserves to stay and who should be sent packing in preparation for next season.
Quarterback Carson Palmer would be a good starting point.
Since being acquired from the Cincinnati Bengals, Palmer has failed to deliver in Oakland. Though all shouldn't fall on his shoulders, the NFL thrives on the leadership of the quarterback position—regardless of what team or situation he finds himself in.
With no viable in-house candidates, here are five signal-callers the Raiders should look at to replace Palmer in 2013.
Begin Slideshow

»
The Philadelphia Eagles are gassed and could be in line for wholesale changes once the 2012 season ends.
Though quarterback Nick Foles has looked every bit like a rookie in his limited time under center, it is a safe bet that Michael Vick might have already taken his last snap in Philly.
The late Al Davis isn't around to pull the trigger anymore, but Vick to Oakland seems like a match made in heaven.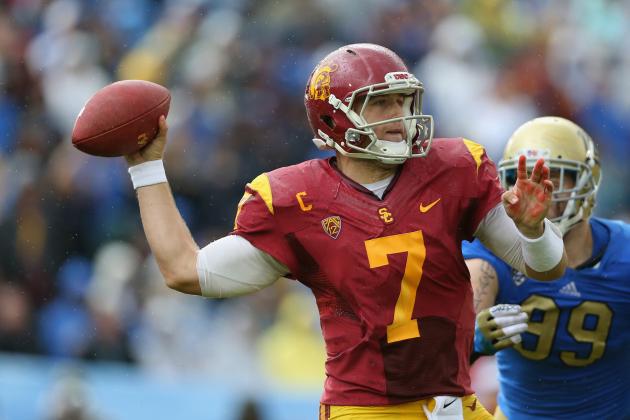 It is unknown just how the top quarterbacks will fit into the landscape of the first round of next April's NFL draft. However, USC's Matt Barkley is sure to be a part of that discussion.
Regardless of where the Oakland Raiders are slated to make their selection, quarterback has to be an option.
Though their last first-round quarterback never came close to panning out, JaMarcus Russell is a rare and isolated case. Barkley may not be a can't-miss prospect, but he surely won't throw his chance away—even if his career begins with the Raiders.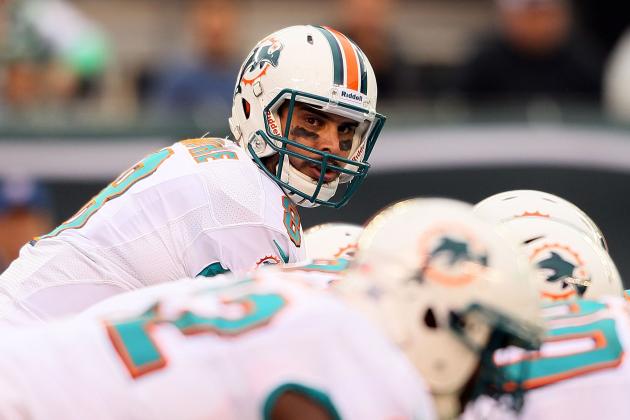 Miami Dolphins backup quarterback Matt Moore will become a free agent after this season. With Ryan Tannehill—though struggling—taking the reins in his rookie year, Moore would do well to latch on with a team like the Oakland Raiders in search for a starting job.
Though not the ideal situation for any quarterback, Moore is at a point where he just needs a place to show what he can do over a full season.
Unless the Raiders are willing to pony up for Moore, he could look for a one- or two-year deal to gain a little momentum in his career.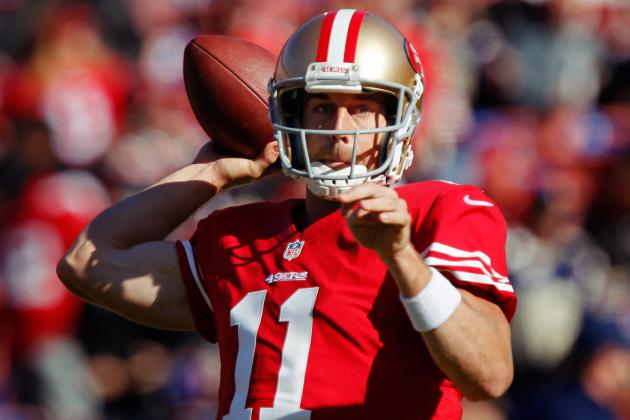 We are all familiar with the quarterback situation with the San Francisco 49ers by now.
Alex Smith goes out with a concussion during Week 10's tie with the St. Louis Rams and is replaced by second-year man Colin Kaepernick. However, no one thought the move would be permanent.
Smith seemed to have turned the corner in his career last season. Since the beginning of 2011, he has completed 64.2 percent of his passes for 4,875 yards and 30 touchdowns to only 10 interceptions.
While the situation in Oakland would force Smith into more passing situations, his presence could certainly provide a bit of stability at the position—something this franchise hasn't had in quite some time.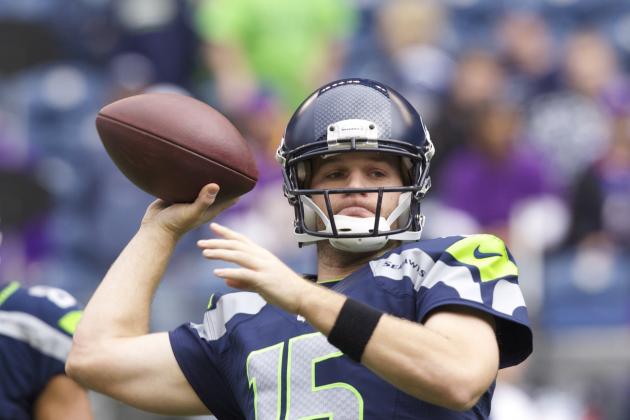 Former Green Bay Packers backup quarterback Matt Flynn was the big draw in last year's free-agent market. After signing a big contract with the Seattle Seahawks, his chance to shine finally came to fruition.
Wrong!
The Seahawks used a third-round draft pick on Russell Wilson. He was named the starter during the preseason.
With Wilson in place—and much cheaper—Seattle should look to move Flynn while his value is still decent. Oakland would do well to make this happen.
Follow Jeremy on Twitter @KCPopFlyBoy.