10 Things We've Learned from First Month of 2012-13 NBA Season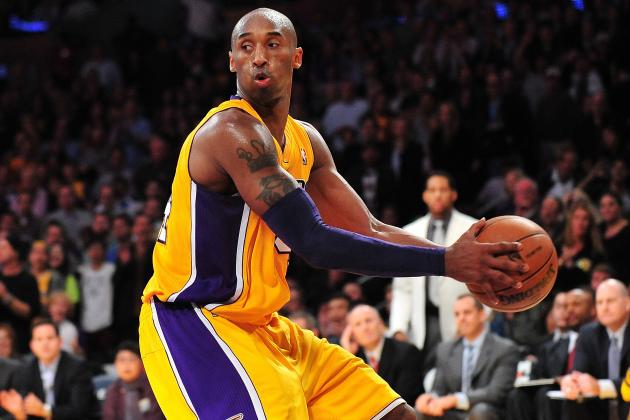 The 2012-13 NBA season hasn't exactly clued us in as to who is going to reign supreme after in the next edition of the NBA Finals, but it has allowed us to learn quite a few things.
From aging veterans who are playing like they're in their primes to a number of teams who have surprised us with their early-season play, plenty has been revealed.
Of course, these 10 things aren't the only pieces of information we've gleaned from the early action, but they are 10 of the most significant ones.
What have you learned? Feel free to leave your own bits of knowledge in the comments section below.
Note: All stats are current through Friday, Nov. 30.
Begin Slideshow

»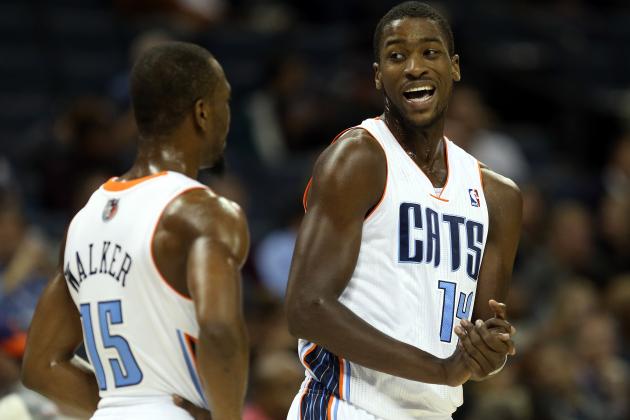 The Charlotte Bobcats couldn't possibly have replicated their sheer ineptitude during the 2012-13 season. What they achieved the season prior was just truly special and carried a slim-to-none chance of a repeat. Recording the NBA's lowest regular-season winning percentage of all time tends to do that.
No one expected Charlotte to be that bad again, but I'd wager that there wasn't an unbiased analyst out there who expected Michael Jordan's franchise to be sitting pretty at .500 after a month of the season had been played out.
If the season ended after 14 games, the Bobcats would be advancing to the playoffs as the No. 8 seed in the Eastern Conference by virtue of a tiebreaker over the Chicago Bulls. That's not too special at this point in the year, but considering last season's futility, it marks a huge achievement for this squad.
Charlotte actually has talent on its roster. While that's usually a guarantee for an NBA franchise, it's worth explicitly stating for this one.
Kemba Walker has taken a massive step forward, averaging 16.5 points and 5.6 assists per game with a PER of 16.5 less than a calendar year after struggling through his first professional season. Michael Kidd-Gilchrist and Jeffery Taylor, a pair of rookie starters for Charlotte, have also thrived.
Taylor's impact has been more minimal than MKG—who is already living up to the lofty expectations associated with the No. 2 pick—but his defense has been key for the Bobcats.
Assuming the solid play of Ramon Sessions and Ben Gordon off the bench continues into the future, this team will stay out of the cellar for the rest of the season, especially if Gerald Henderson is able to make a positive impact when he returns from injury.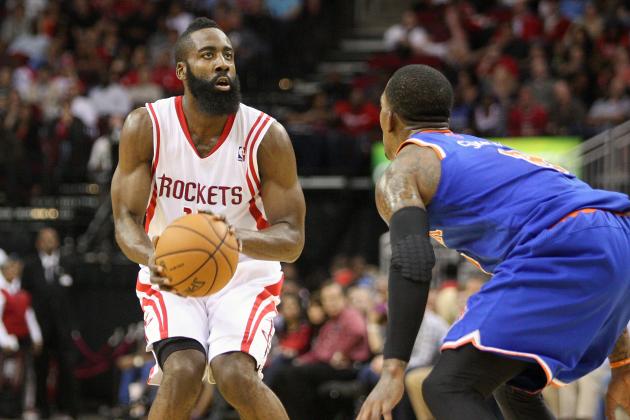 While I'm in no way going to disagree with B/R's own Ethan Sherwood Strauss, who declared that it was too soon to determine a winner in the trade that sent James Harden from the Oklahoma City Thunder to the Houston Rockets, I am going to throw in an addendum.
During the 2011-12 season, the swap of Harden and Kevin Martin—plus the other players involved—is proving to be mutually beneficial.
Harden was almost immediately extended by Rockets GM Daryl Morey with a max contract, and he's proven to be nothing short of a franchise player. He could very well be the star that Morey has so desperately searched for—a centerpiece for seasons to come.
On the other hand, Martin fills the Thunder's need for scoring off the bench, even if he's not as efficient or skilled with the ball as his bearded counterpart. The chemistry in OKC has been apparent from the get-go, and the Thunder are just as much contenders as they were last year, despite the changing of the 2-guard.
Plus, the Thunder and GM Sam Presti now have the luxury of avoiding the distraction that could have been created by a lengthy contractual discussion with the now-former member of the defending Western Conference champions.
Down the road, it's far too soon to tell who will win this trade. Martin might go one-and-done on the Thunder, and we have no clue how successful Jeremy Lamb will be in the long run.
That said, it is by no means too early to declare the trade mutually beneficial for the 2012-13 campaign.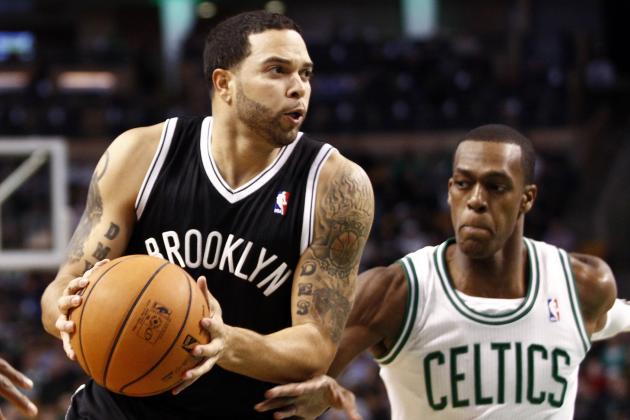 The Brooklyn Nets might not be the best team in New York—even though they did win the inaugural game of the burgeoning rivalry between themselves and the New York Knicks—but they have proven to be a high-quality contender that will be around the top of the standings throughout the season.
Helping to earn that 10-4 record through the season's first month, Deron Williams hasn't quite been in top form, but he's undoubtedly been a dual-threat at point guard. The big general's 16.1 points and 8.8 assists per game are impressive, but that only scratches the surface of his potential.
The same can be said of Joe Johnson and Gerald Wallace thus far. Although J.J. managed to eviscerate Paul Pierce's ankles with a particularly fancy crossover in a suddenly fierce Nets-Boston Celtics rivalry, he has been terrible in his first season after leaving the Atlanta Hawks.
That, coupled with injuries to Wallace, means that the best is yet to come in Brooklyn.
Of course, a few things must continue. Brook Lopez has been playing at an extremely high level, maintaining his offensive excellence and health (somewhat) while improving his rebounding and defense.
The bench has looked quite solid as well. This is a deep team with plenty of guys ready and willing to contribute for short stretches, which will serve the Nets well during the latter portions of a grueling NBA season.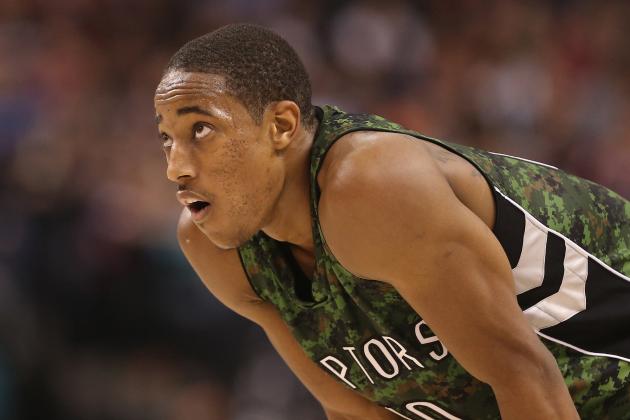 Even though the Toronto Raptors sit at 3-13 and trail only the Washington Wizards in the race for the NBA's best lottery odds, there's plenty of hope for the future.
And I'm not talking about Mickael Pietrus, who is signing with the team, according to USA Today's Sam Amick.
It's tough to look at a three-win squad in a vacuum and assume that the team has some serious potential for the upcoming seasons, but that is the case with this Canadian franchise.
It all starts with Kyle Lowry, who was absolutely sensational before an injury knocked him out of the lineup for an extended period of time. The point guard who once thrived for the Houston Rockets has given every indication that he's going to be a player to build around above the border.
But it doesn't end there.
DeMar DeRozan has done everything in his power to make me firmly insert my foot into my mouth. After I grew frustrated with his lack of improvement and nonexistent jumper, leading me to call him overrated in the past, DeRozan has finally started living up to the hype. The dynamic wing has increased his scoring average (18.1 point per game) and upped his efficiency (41 percent shooting).
Rookie center Jonas Valanciunas has looked terrific on the defensive end of the court and exceeded expectations on offense, while Terrence Ross has shown some serious potential in limited action.
This season isn't going to go too well, but the pieces are there for Toronto to make moves in the coming years.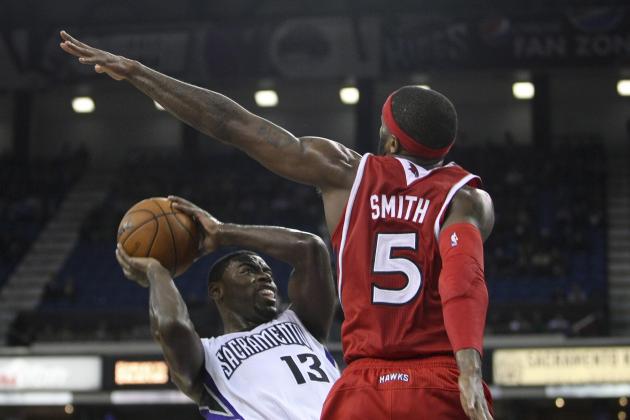 The Atlanta Hawks weren't supposed to be true contenders after the departure of Joe Johnson from The Highlight Factory to the Barclays Center, but this team is even stronger than the 2011-12 version.
While the team's offense is by no means elite, its defense that has helped Jeff Teague, Josh Smith, Al Horford and company jet out to a 9-4 record—the fourth-best mark in the Eastern Conference. Through those 13 games, the Hawks are allowing just 98.5 points per 100 possessions, the stingiest number in all of the NBA.
Almost every player on this Atlanta roster is a capable defender. Only John Jenkins, Mike Scott and Johan Petro are without positive defensive win shares, and they've played a combined 37 minutes.
The Hawks have allowed only two teams to break into triple figures. James Harden's 45 points let the Houston Rockets achieve the almost impossible in the first game of the season, and the Washington Wizards needed overtime to get to exactly 100 points.
Atlanta is going to be riding this defense all season long, and the bevy of three-point shooters will ensure that not everyone has an offensive off night during any single game.
The Hawks won't blow anyone away, but they will be in the mix all season long.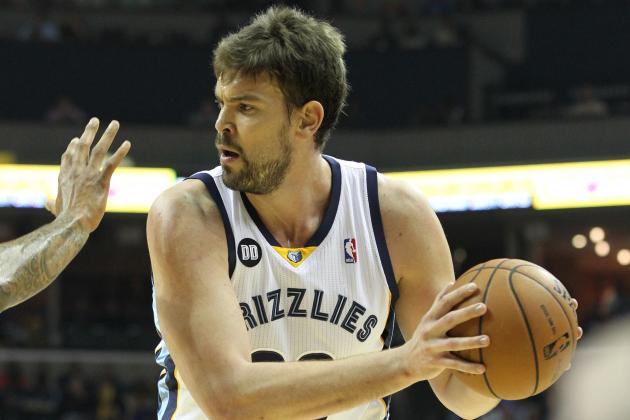 This Memphis Grizzlies are unbelievably talented and should be strongly considered in the Western Conference race to the NBA Finals.
It all starts with the potent starting lineup. The Grizzlies might not have the star power of the Miami Heat or Los Angeles Lakers, but there isn't a weak spot in the starting five. And, on a note that should be scary for the rest of the league, some of the five starters are still getting better.
Tony Allen is the weak link here, but he remains one of the premier perimeter defenders in the NBA. In fact, a strong argument can be made that he is the premier guy.
As good as Mike Conley and Rudy Gay are, it's the frontcourt that truly stands out in Memphis. Zach Randolph and Marc Gasol are two of the top big men in the Association and bring a unique set of skills to the table. While Z-Bo is the overpowering physical presence, the younger Gasol brother is a finesse player with incredible passing skills.
Of course, each player can't be pigeonholed into a single role on this team because almost every starter is multi-talented and can bring it in a variety of fashions.
Speaking of benches, the Boston Celtics and Portland Trail Blazers are only going to go as far as their benches will take them. Each squad features a potent starting five, but the reserves aren't nearly as solid.
The C's can throw out Rajon Rondo, Jason Terry, Paul Pierce, Jeff Green and Kevin Garnett—assuming none of them are suspended or anything—and ensure a lot of production. Meanwhile, Portland's five-man lineup of Damian Lillard, Wesley Matthews, Nicolas Batum, J.J. Hickson and LaMarcus Aldridge is solid top-to-bottom, especially if Batum can keep up his stellar pace.
However, things don't look as rosy when you go further down in the depth charts.
Jared Jeffries, Meyers Leonard, Sasha Pavlovic and Ronnie Price are the top contributors off the bench for the Trail Blazers, and they've earned PERs of minus-0.7, 12.6, 8.3 and 6.1, respectively. Ouch.
Boston is in a similar situation with Leandro Barbosa, Courtney Lee, Jared Sullinger and Chris Wilcox. Those four guys have respective PERs of 15.2, 7.0, 13.5 and 15.3. The numbers in Beantown are more impressive, but they're still not indicative of a contender.
Let's look at one more advanced stat from Basketball-Reference.com. The Celtics' bench has earned a combined 1.6 win shares on the season. Portland's has put up a goose egg.
To put things in perspective, 12 players in the league have already topped 2.0 win shares by themselves.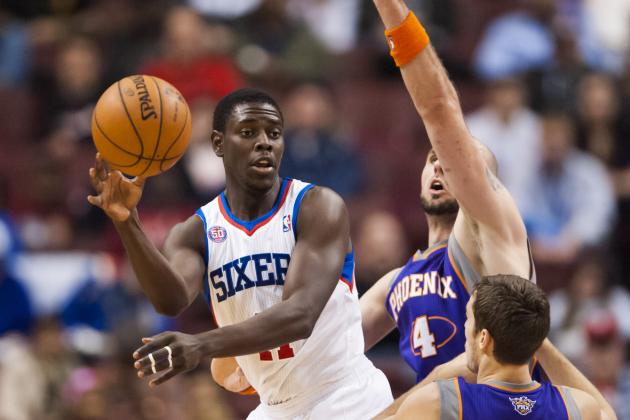 The Philadelphia 76ers have been a very competitive team through the early portion of the 2012-13 campaign, even with their new starting center still sidelined with knee issues. Andrew Bynum was supposed to be the piece that put the Sixers over the top, but they've been successful even without the All-Star big man.
A large part of that success can be credited to Jrue Holiday, despite the point guard's lack of a defensive presence thus far. That might be explained by the extra effort he's expending on the other end of the court, but regardless, Holiday must start playing better on defense.
That said, Holiday has been an offensive dynamo, averaging 18.5 points and 9.1 assists per game on a career-high 45.5 percent shooting from the field.
The former UCLA floor general is the engine that makes this offense go. The team sees the most success when the ball is in his hands, whether he ends up hoisting up a shot or finding an open teammate. With his ability to handle the ball and change speeds on a whim, Holiday has been a true game-changer.
Philly is in great shape right now, largely thanks to this breakout performance.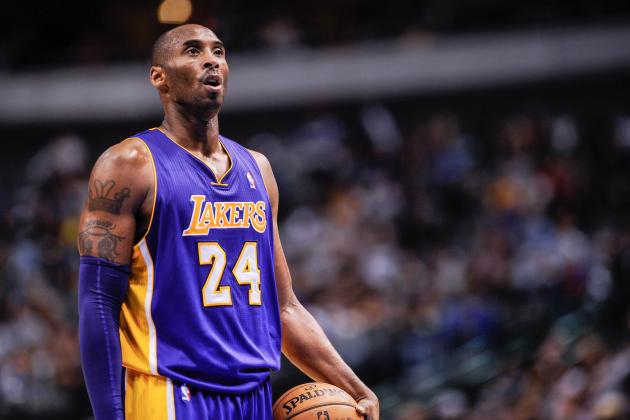 You would think that a 34-year-old shooting guard who has been in the league since he was old enough to vote would be on the decline, right?
Well, don't tell that to Kobe Bryant. Even if you did, he would just laugh at you and then make a shot.
The Black Mamba has been victimizing opponents with deadly accuracy throughout the early portion of the 2012-13 season, playing some of the best basketball of his entire career. In addition to scoring a league-best 27.7 points per game, Bryant has also racked up 4.9 assists per contest.
Even more impressively, Kobe hasn't been the same high-volume, low-efficiency shooter that we've come to either love or hate throughout his career. In fact, he's shooting a career-high 50.2 percent from the field, thanks in part to likely unsustainable 42.1 percent shooting from beyond the arc.
Bryant's game has been one of the few bright spots during a disappointing early run for the Los Angeles Lakers. Every time his teammates have struggled, Kobe has done everything in his power to pick up the slack.
Father Time must be furious.
Father Time would be angry enough if Kobe Bryant was the only aging star that was having a stellar season. He's probably flat-out steaming now that both him and Tim Duncan are defying his commands.
Duncan hasn't just been good—he's been the most impressive player in all of basketball to this point. Although he hasn't been the best player in the league, what he's doing at age 36 blows everything else out of the water. No one expected to have a declining role should suddenly be this dominant on both ends of the court.
The greatest power forward of all time—yes, we're calling him that even though he plays a lot of center now—is averaging 18.4 points, 9.8 rebounds, 2.6 assists and 2.5 blocks per game in his 16 appearances. His 27.5 PER is third in the league, trailing only LeBron James and Kevin Durant.
This should not be happening, but it is, and it's just yet another testament to the greatness of Duncan.