The WrestleMania Invitational Final Four in Pictures, Part 1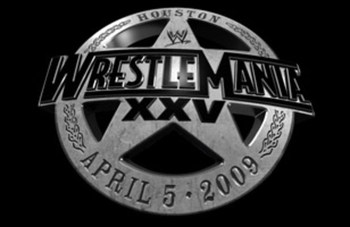 Over the past few weeks, we have examined the best WrestleManias of all-time.
We are now down to four!
Your vote will decide the two finalist and the invitational champion!
Please vote for one of these four WrestleMania's in the comment section.
We will now look at each semifinalist in a slideshow format.
The first matchup is WrestleMania III vs. WrestleMania XXIV.
WrestleMania III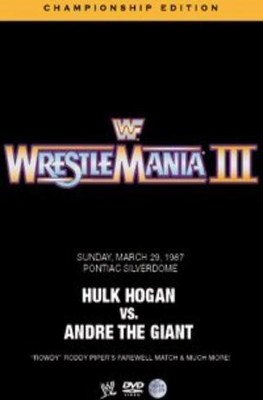 Wrestlemania III is historic! Over 93,000 people packed the Pontiac Silverdome in Pontiac, MI to see this event.
A Tag-Team Victory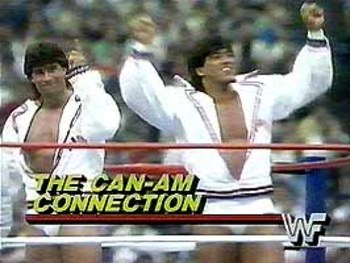 In the Opening Match, The Can-Am Connection defeated the team of "Cowboy" Bob Orton and The Magnificent Muraco.
A Piper Farewell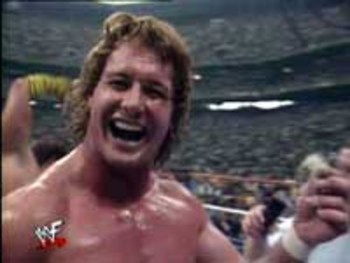 Roddy Piper defeated Adrian Adonis later in the night in a hair vs. hair match. It was supposed to be Piper's last wrestling match. We of course learned that was not the case.
No Contest??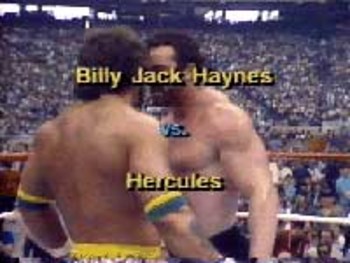 Hercules and Billy Jack Haynes fought to a double countout.
One Of The Best Matches Ever!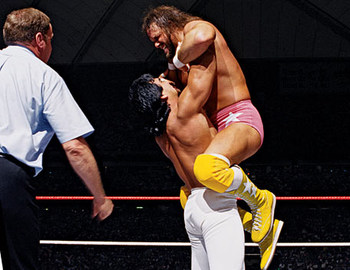 "Macho Man" Randy Savage and Ricky "The Dragon" Steamboat fought in what is regarded as one of the best matches in WWE history.
Steamboat won the Intercontinental Championship with a small package.
Hogan vs. Andre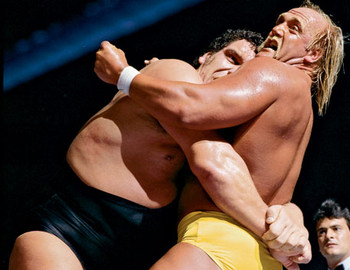 The main event was Andre The Giant vs. Hulk Hogan. Maybe the most important main event in Wrestlemania history.
A Happy Crowd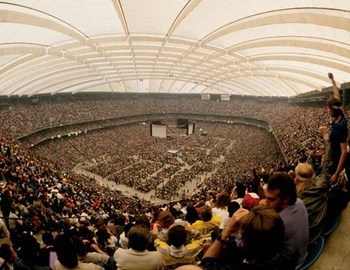 In the end this record crowd witnessed one of the most historic events ever!
WrestleMania XXIV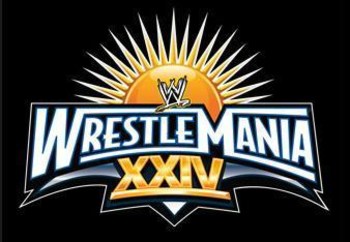 Wrestlemania XXIV took place in Orlando, FL in front of 74,635 fans.
Money in the Bank!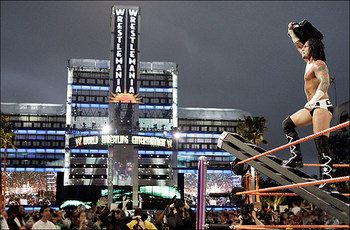 CM Punk won the MITB Ladder Match and later in the year became World Champion.
HBK vs. The Nature Boy
Shawn Michaels and Ric Flair fought in a match with huge implications....
A Flair Farewell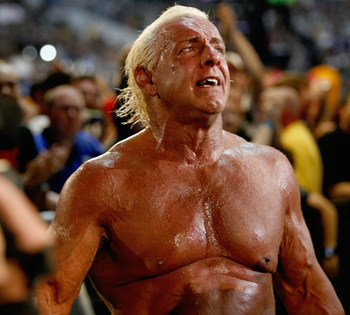 In the end Ric Flair lost a classic match and was forced to retire from the ring.
Triple-Threat Match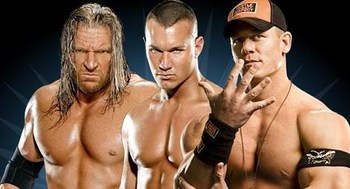 Cena and Triple H battled WWE Champion Randy Orton....
Shocked the World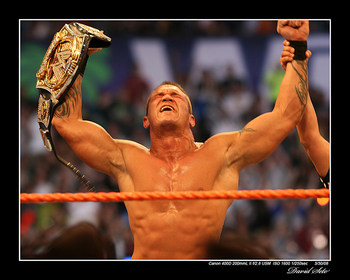 To everyone's surprise, Randy Orton walked out of Wrestlemania XXIV as WWE Champion!
Edge vs. The Undertaker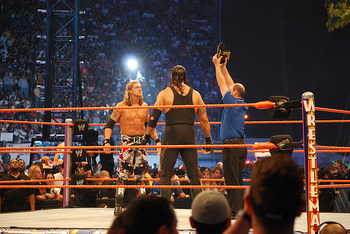 In the night cap the World title was on the line as the "Rated R Superstar" Edge faced The Undertaker.
It would be a triumphant night for Taker as he became World Champion!
Mayweather vs. Big Show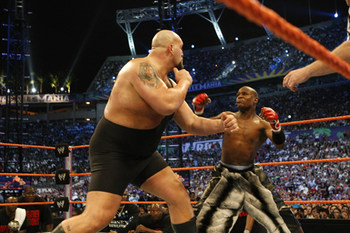 Pound for Pound boxing king Floyd Mayweather went against The Big Show in a match he had no shot to win, right?
Money!!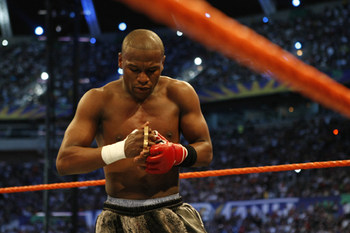 Wrong! With the help from some brass knucks, Money Mayweather won the match in shocking fashion.
A Great Night!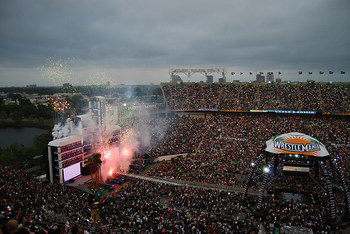 Fans in Orlando and from around the world witnessed one of the best Wrestlemania's of all-time.
But is it better than Wrestlemania III?
Place your votes in the comment section!
Keep Reading