Buccaneers vs. Broncos: 5 Keys to the Game for Denver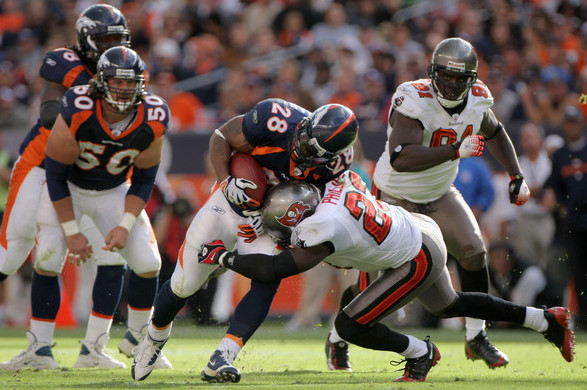 (Image courtesy of Doug Pensinger/Getty Images)
The Denver Broncos (8-3) will be looking to clinch a second consecutive division title on Sunday when they host the Tampa Bay Buccaneers (6-5) at Sports Authority Field.
Kickoff is scheduled for 2:05 p.m. MT and Dick Stockton (play-by-play) and John Lynch (color commentary) will call the game with Jennifer Hale reporting from the sidelines. Lynch, of course, has played for both teams.
The following slides provide five keys to victory for Denver.
Begin Slideshow

»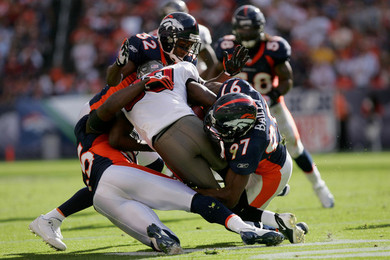 (Image courtesy of Doug Pensinger/Getty Images)
This will be the matchup of the day to watch—Doug Martin, one of the game's most talented young running backs, going up against the Broncos, who boast the No. 4 ranked defensive unit this season.
"Being a rookie, I haven't seen a whole lot of (Martin)," Broncos Head Coach John Fox said after practice on Wednesday. "On a short look, you turn on that Raider tape, and he's efficient. He's got good power, even in tight spots. He can take you the distance when he gets into the secondary, so he's definitely on our radar."
He better be on their radar.

This season, Martin has rushed for 1,050 yards, the fourth-highest total among all running backs. Meanwhile, the Broncos' defense has allowed 98.7 yards per game (ninth-best) this season.

Last week, Chiefs running back Jamaal Charles rushed for 107 yards against the Broncos, but Denver's defense kept him out of the end zone and ultimately rendered Kansas City's running game ineffective by building a lead—forcing the Chiefs to throw.
If the Broncos can build a lead early against the Buccaneers, Elvis Dumervil and Von Miller will be able to pin their ears back and get after the quarterback.
"(Martin will) definitely be our focus," said outside linebacker Wesley Woodyard earlier this week. "They're coming in with a good rushing offense. What they do, they've got a pretty good scheme. We're excited for the challenge."
Will they be up to that challenge? We'll find out come Sunday.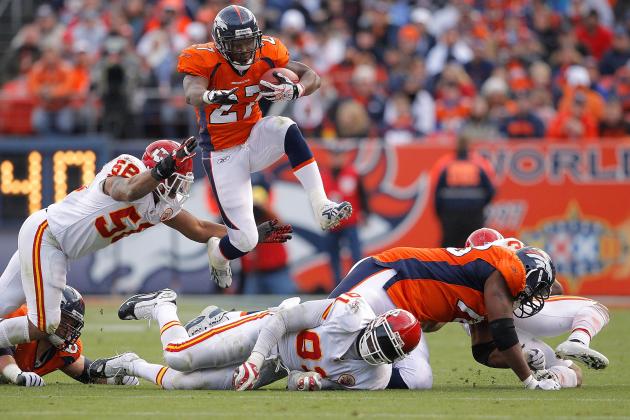 On the flip side of slowing Tampa Bay's rushing attack, the Broncos will want to run the ball effectively.
Without balance, quarterback Peyton Manning is asked to do it all. And while he is making a case for his fifth NFL MVP award, the Broncos would be wise to not put the whole game on Manning's shoulders.
That's where Knowshon Moreno comes in.
After being inactive for eight straight weeks, Moreno was thrust into the starting lineup last week after Willis McGahee was placed on the injured reserve list. Moreno responded with over 100 yards from scrimmage and some tough running against a better-than-advertised Chiefs defense.
"I thought the way he reacted was outstanding," Fox said on Wednesday. "He came to work every day, did his job, had a great attitude. He got his opportunity and performed well Sunday. We'll expect more of the same this Sunday."
The Broncos have averaged 6.0 yards per play this season (fourth-best in the NFL). Earning yardage on the ground and keeping Tampa Bay's defense on their heels will be key this week.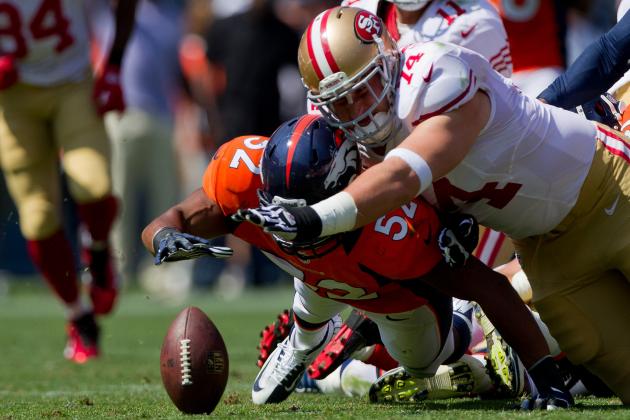 This season, turnovers have plagued the Broncos. If Denver is going to make a run deep into the playoffs, eliminating mistakes like turning the ball over will be key.
"(Our point of emphasis will be) protecting the ball," said Fox "Last week, we had the one giveaway on an interception, a deep ball. We've got to do a good job as far as protecting the football. The red area is always an important area as far as situational football, and that will be a critical area as well."
The Broncos have 21 giveaways this season (the eighth-most this season) and the Buccaneers have forced 22 turnovers (the sixth-most this season).
"(On film), I see a very opportunistic defense that causes a lot of turnovers," Broncos quarterback Peyton Manning said on Wednesday. "They're stout against the run. I see a team that's causing turnovers and their offense is turning those turnovers into touchdowns.
To prevent Tampa Bay's offense from scoring more often, Denver's offense must protect the ball on Sunday.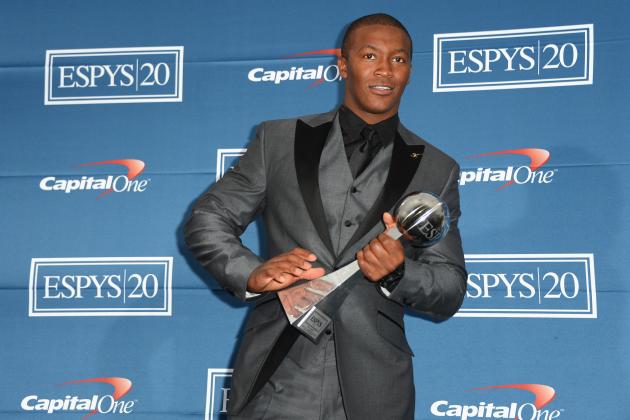 The Denver Broncos can clinch the AFC West for the second consecutive season with a win on Sunday, but worrying about playoff seeding should not be the team's focus. Their coaching staff knows that.
"All our focus right now is on Tampa Bay. What that [a possible win] entails is for you guys to talk about," said Coach Fox. "We're just, right now, locked and loaded on preparation for the Tampa Bay Bucs."
That's exactly the kind of attitude the entire team needs to have this week to avoid a trap game.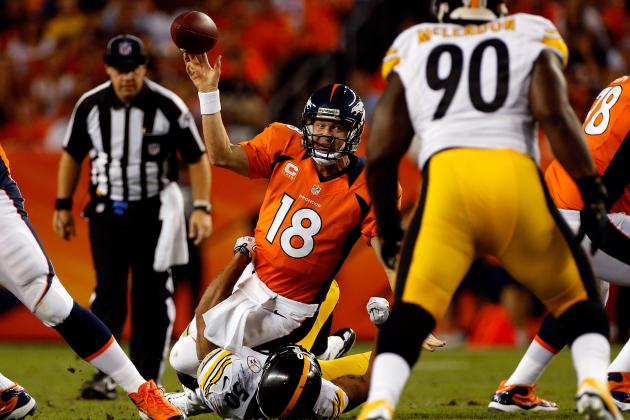 Through 11 games, the Broncos' offensive has allowed the fourth-fewest sacks this season.
"They have done a great job and certainly every quarterback appreciates it when you don't get sacked," Manning said earlier this month when asked about his offensive line's protection.
Manning has been sacked 16 times (which is a low percentage compared to his 409 passing attempts) but the film shows that he can become frustrated when pressured.
Overall, the Broncos' offensive line has done a good job of protecting Manning this season. Starting left tackle Ryan Clady has only allowed one sack and Manning has rebounded from missing the 2011 season and is on pace to break franchise records for both yards and touchdowns this season.
Fortunately for Denver's offense line, the Buccaneers pass rush ranks 28th this season, recording only 18 sacks through 11 games.
If the Broncos are going to defeat the Bucs, continuing to protect Manning will be key.
The Broncos and Buccaneers have faced off seven times in their history, with Denver owning a 5-2 record in those games. Looking for their seventh consecutive victory and a division title, the Broncos enter Sunday's game viewed as one of the top teams in the AFC.
A win over an improving Buccaneers team would help their standings in Power Rankings across the web and give them momentum heading into the postseason.
Jon Heath is a Denver Broncos Featured Columnist on Bleacher Report and a Social Media Manager for BroncoTalk. Heath can be found on Twitter, @JHeath_DEN.
Unless otherwise noted, all quotes were provided courtesy of the Denver Broncos media relations team.