Peyton Manning Is Clear Choice for NFL MVP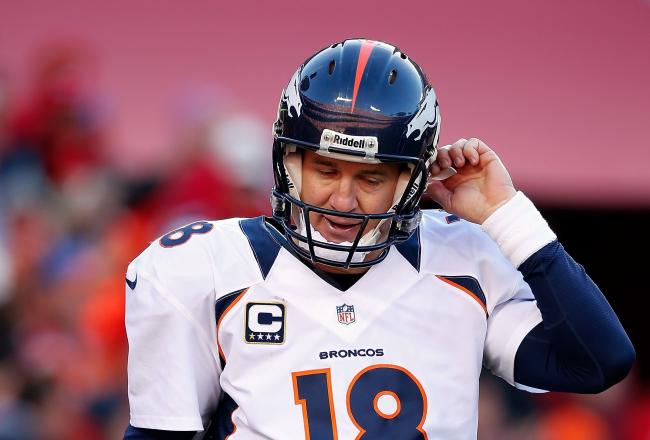 Jamie Squire/Getty Images
Peyton Manning deserves to win the NFL MVP award. No player has made a more significant impact on the success of a good team in the NFL this season. His presence is the biggest reason the Denver Broncos have run away from their competition in the AFC West.
The team is riding a six-game win streak and they carry a four-game lead in the division. With only five games remaining, the Broncos have the division all but wrapped up.
Last year, the AFC West was a dog fight between mediocre teams. The Broncos won it with an 8-8 record, and behind Tim Tebow they even won a playoff game.
Even amidst Tebow Mania and the team's feel-good success, no one in their right mind will tell you that the 2011 team was better than the current squad.
What's the difference?
Peyton Manning.
As much as I hate the way Tebow was treated by John Elway, and the hand he's been dealt in New York, Manning's play proves Elway made the right decision. Oftentimes, the right decision isn't the most popular choice.
If you're looking at impact players, Manning has virtually the same personnel on offense that Tebow had, and the defense is almost the same from last season—minus Brian Dawkins. As usual, Manning is getting more from less.
Demaryius Thomas has nearly doubled his production from 2011 in receptions and yards. He has two more touchdowns than he had last season. Eric Decker has already surpassed his 2011 totals in receptions and yards.
He has equalled his touchdown totals already, and this has come in just 11 games. Manning deserves almost all the credit for these players' development.
Demaryius Thomas victimizing the Chiefs' defense with 71-yard TD from Manning
The Broncos are fourth in the league in total offense. They were 23rd last season. They turned the ball over 30 times in 2011, and unless they have a rash of turnovers in the final five games, they won't surpass that number in 2012.
The Broncos threw the ball 429 times last season. In 2012, through 11 games they have already thrown it 410 times. That's an average of 26 pass attempts per game in 2011, and 37 thus far this season.
Even though the Broncos have put the ball in the air that much more, the turnover rate hasn't ballooned.
Who is responsible for that?
Peyton Manning.
The Broncos' star isn't the clear choice solely based on situation and team success. He's got the individual numbers as well.
He's averaging 296 yards passing per game. He has a 104.8 quarterback rating, and he's thrown 26 touchdown passes to only eight interceptions.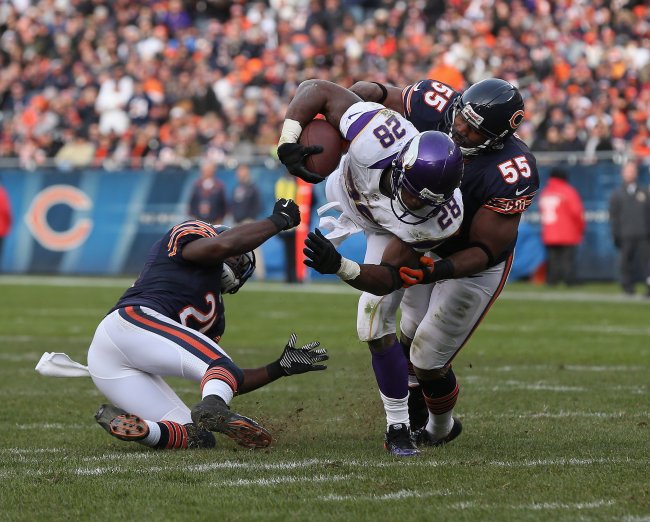 Were it not for Adrian Peterson's X-Men-like recovery from a torn ACL, Manning's return from a career-threatening neck injury would make him the runaway favorite for Comeback Player of the Year as well.
Peterson is a part of the small group of players that can call themselves MVP candidates, but all of their cases are inferior to Manning's.
The Vikings may not make the playoffs, and it is hard for me to validate the MVP campaign of a running back on a 6-5 team in third place in their division.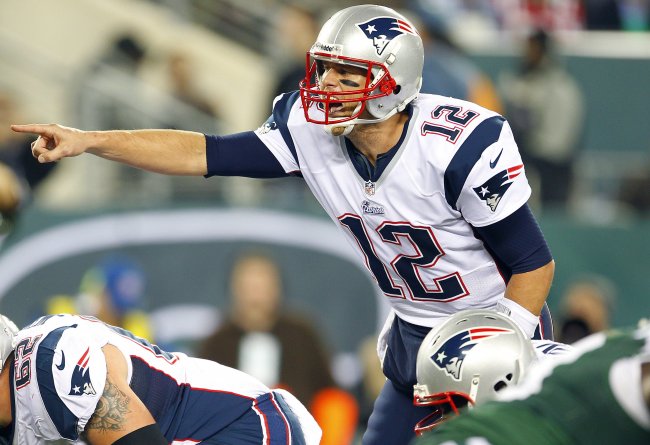 Tom Brady is again playing great and leading the New England Patriots to AFC East supremacy, but he has a set of receivers and tight ends that were proven performers before this season. Sure, Brady had a hand in these players' ascent to their current status, but Rob Gronkowski, Wes Welker and Aaron Hernandez would be standouts on any team.
In addition to that, the two players are nearly even in every major passing statistic. Manning deserves the edge because he inherited an inferior set of weapons on offense.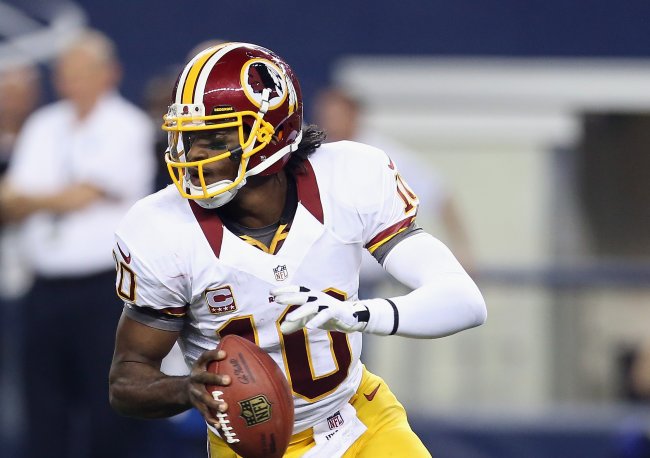 Who deserves the NFL MVP?
Robert Griffin III has been spectacular, and he is the only other player in the league that has impacted a team as much as Manning. The only knock against RG III in the MVP race is the Washington Redskins current standing in the NFC East.
They are just 5-6 and if the playoffs began today, they would not qualify. If RGIII can rally the Skins to a playoff berth—or better yet—a division title, he could change my mind.
For now, it's all about Manning.
Follow Brian Mazique and Franchiseplay on YouTube and Twitter for reactions, analysis and news from the world of sports and sports video games.
This article is
What is the duplicate article?
Why is this article offensive?
Where is this article plagiarized from?
Why is this article poorly edited?

Denver Broncos: Like this team?