Liverpool vs. Southampton: 5 Key Battles to Watch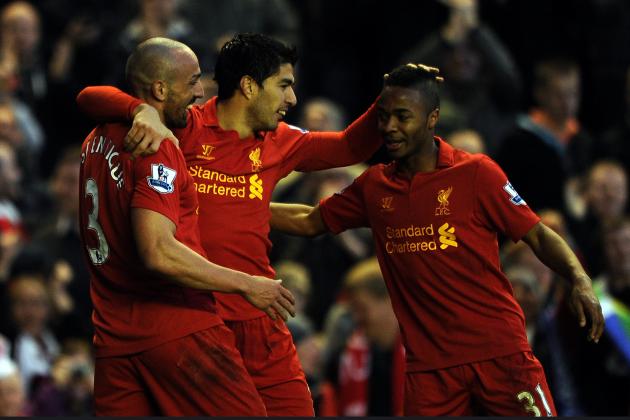 Having seen their eight-match unbeaten run come to an end with defeat against Tottenham this week, Liverpool will be hoping to return to winning ways in December with their clash against Southampton at Anfield.
The Reds will be expected to pick up plenty of points at home in December and they need to ensure that begins with three against Southampton.
Lying in 12th position and at least four points off the group ahead of them that they are chasing, Liverpool can ill-afford any more slip ups but will face a battle against an in-form Saints side who, after a tough start to the season, have found their way recently. Two wins and two draws in their past four games have Southampton on the verge of escaping the relegation zone, and they will travel to Anfield full of confidence.
Here are the five key battles in the match to look out for.
Begin Slideshow

»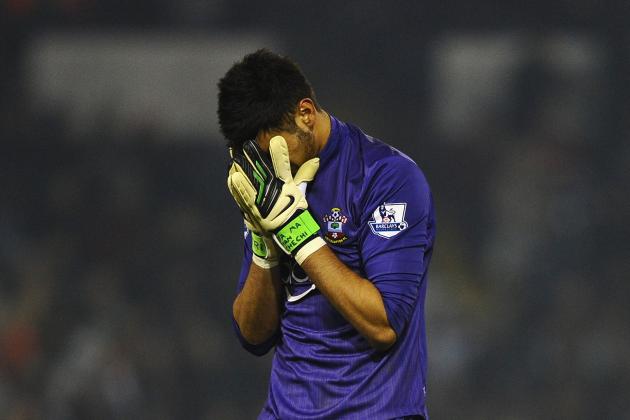 It''s fair to say that Southampton's goalkeeper Paulo Gazzaniga hasn't had the safest pair of hands in the Premier League this season.
The Argentine stopper was at fault for Norwich City's equalising goal during the week which ultimately cost Southampton two points, and this hasn't been his only moment of questioning this term either.
Saints have tried three goalkeepers so far—Artur Boruc and Kelvin Davis being the others, but if Gazzaniga plays, Liverpool must do everything possible to test him early on.
Luis Suarez will of course be central to that; the forward has had the most shots in the team for Liverpool and is the Premier League's top scorer.
He should be able to find space against the defenders Maya Yoshida and Jose Fonte, and Brendan Rodgers will be hoping that the Uruguayan can get himself back on the scoresheet after two league games without a goal.
While Steven Gerrard may or may not end the campaign being pushed forward to a more advanced role, he is currently playing a very central role in Liverpool's midfield.
He is being required to help construct Liverpool's attacking play from deeper areas than might be suited, and also retain an element of defensive solidity in the centre of the park.
With the Reds not looking particularly assured at present in the final third, Gerrard will need to have a big impact in this area at home against supposedly weaker sides, and that starts with Southampton.
Up against him will likely be French midfielder Morgan Schneiderlin, who has grown into the Premier League as the season has gone on and has enough of an engine to get forward in support around the box and still work tirelessly doing the defensive work.
We've seen time and time again how such players get a boost by playing against Liverpool at Anfield, coaxing an extra 10 percent of effort out of themselves; Liverpool similarly need to up their game to get the points from these ties, and that begins with the captain.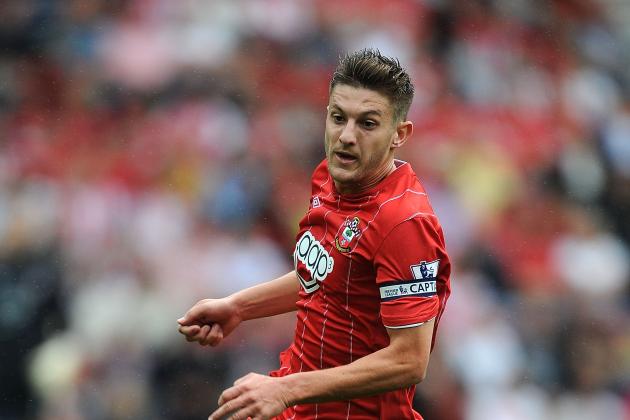 Having sat out the past two matches recovering from injury, Andre Wisdom should return to the Liverpool team at right-back.
He will take the place of Stewart Downing, who has been ineffective at best, with Glen Johnson switching to the left side of defence.
Wisdom is strong, fast, composed and reliable; all attributes he will need coming up against Southampton's livewire captain Adam Lallana.
Lallana has had a very good introduction to the league, getting heavily involved in Southampton's attacking play from the left side in their 4-2-3-1 system and cutting infield whenever possible.
Good movement, fine passing ability and a strong work rate are Lallana's attributes rather than being incredibly fast or great at dribbling, but he does possess plenty of skill in a one-on-one situation, which will test Liverpool's young full-back.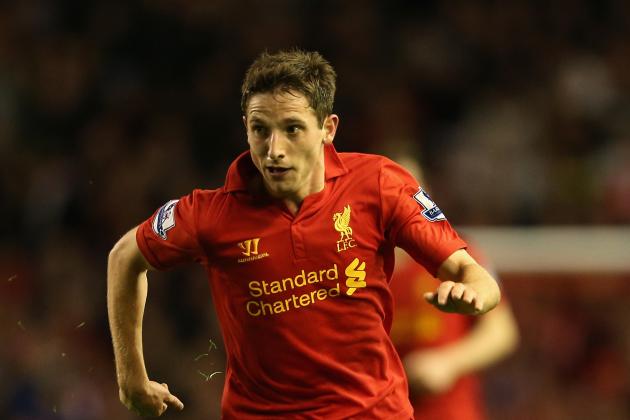 After a terrific start to his Anfield career, Joe Allen's form has taken a bit of a nose-dive of late. The responsible, reliable and accurate passing is still there, but the tempo has dropped at times and he has committed a series of needless fouls in recent games, putting his team under pressure.
Positionally, it just isn't quite working yet for the Reds in midfield. This has also contributed to Allen's lower levels of play, but it's not entirely his fault.
Liverpool have switched continually from two-behind-one to one-behind-two in the centre, even within games at times, and nobody has really yet gotten to grips with the space they are supposed to occupy within those roles.
Nuri Sahin has lost his place in the team, Jordan Henderson has recently found himself in favour and Steven Gerrard's overall form this season is below what was hoped for—all this contributes to Liverpool at times being left two-against-one in midfield and Allen, as the furthest back player, is ultimately the one who has to cover and cope.
And, not being a natural-holding player, he has suffered with this at times.
The return of Lucas can't come soon enough for the Reds, but it won't be for this game in all likelihood.
Meantime, the movement and technical ability of Gaston Ramirez is going to test the Reds who will be well served to close him down quickly in possession.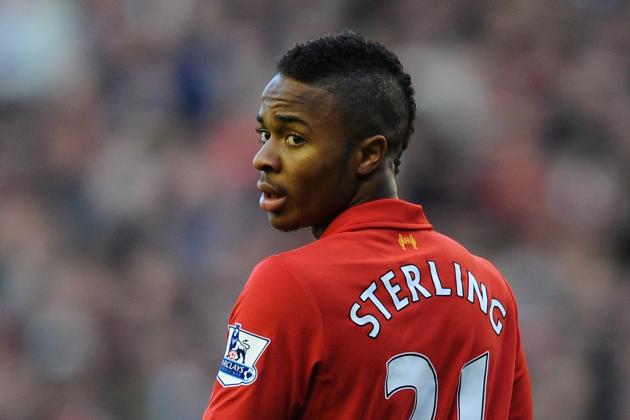 Liverpool's problems in the final third have been well documented and continue to cost them points in the league.
For the past few matches, flanking Luis Suarez in attack have been a 17-year-old and a full-back.
It's not Raheem Sterling's fault; he's a talented youngster who is still learning his trade, but it is certainly something the club has to sort out as soon as possible.
Regardless, Sterling is playing regularly so he has to be a part of the solution for now, and after a couple of games up against defences who have tightly marked him and doubled up in challenges at times, he could relish the chance to be back on the Anfield turf with a similarly-inexperienced opponent against him.
Luke Shaw has made the left-back position his own recently for Saints ahead of Danny Fox, is the same age as Sterling and shares similar attributes of pace and a willingness to attack.
The battle between the two young players should be an intriguing one, but might also be a pivotal one. Who comes out on top—at both ends of the pitch—could prove to be a real source of goalscoring chances for their team.