Position-by-Position 2013 NFL Draft Big Board for the Green Bay Packers
As the 2012 NFL begins to wind down, it's never too early to begin looking to the future of the Green Bay Packers and speculating about the direction the team will take in the 2013 NFL Draft.
After spending plenty of defensive picks in the 2012 draft, the Pack has shown some much-needed improvement in that area.
It is unfortunate that in many cases this season, rookie players who were brought in to be put through the Green Bay development system have been called upon perhaps sooner than Ted Thompson would have hoped due to the rash of injuries that have swept the roster.
With that in mind, as well as an eye towards the offensive woes that have been an unfortunate trend this season, what needs might the Packers try to address through the draft in the upcoming offseason?
Keep reading for a positional breakdown of potential prospects that should be on Ted Thompson's radar.
Quarterback—Need: Moderate
The Packers have a fantastic quarterback in Aaron Rodgers, but after parting ways with backup Matt Flynn in the offseason there is a lack of positional depth that must be addressed.
Graham Harrell has not demonstrated enough of an upside to realistically hang on to the No. 2 spot if a young new prospect shows something exciting during the summer OTAs and training camp.
Quarterback is a position of moderate need for the Packers, meaning that they shouldn't be looking to use a high draft pick on bringing in a young player. On the other hand, the right lower draft pick might be a good fit in Green Bay as a long-term backup solution.
The most likely candidate the Packers will want to look into would be:
Mike Glennon—North Carolina State
This is a young man with a strong arm and good accuracy who could be good match for the system that Green Bay runs, especially given his quick release. He lacks some of the mobility that has made Aaron Rodgers such a complete threat in the pocket, but he has a good foundation to work with and will likely be available later in the draft.
Other prospects include:
EJ Manuel—Florida State
Landry Jones—Oklahoma
Colin Klein—Kansas State
Running Back—Need: High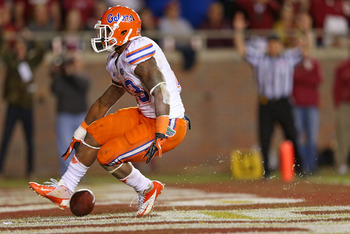 The Packers have spent yet another season struggling to find their identity on the ground. After bringing in veteran starter Cedric Benson and then losing him to injury, the running game has been essentially a non-factor.
Combined with the offensive line woes that have plagued the offense this season, the lack of a feature running back is not a sustainable situation.
While the Packers will likely always be a pass-first team, the powerhouse teams in the NFL increasingly feature both a strong aerial game and a strong ground game. In order to remain competitive in the long term, they need to find a strong running back who will force defenses to open themselves up to damage from the passing game.
If 2013 is indeed the year that Ted Thompson sets his sights on a running back, here is the most likely candidate:
Mike Gillislee—Florida
It is unlikely that Mike Gillislee will be the first running back off the board this draft, which is actually to his benefit. By targeting an electric playmaker currently flying under the radar of Oklahoma State's Joseph Randle, the Packers could come up with great talent without having to trade up as aggressively to secure it.
Gillislee has been having an excellent senior season, averaging 4.5 yards per carry and finding the end zone often. He has also demonstrated that he can be an effective blocker in blitz situations, which would be a great asset to an ailing offensive line in Green Bay.
Other prospects include:
Montee Ball—Wisconsin
Stepfan Taylor—Stanford
Andre Ellington—Clemson
Wide Receivers—Need: None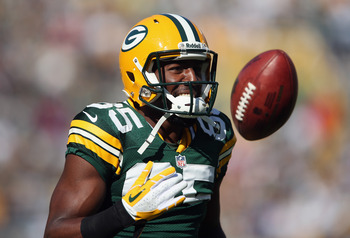 It is clear that the Packers felt the loss of Greg Jennings as their offense stalled this year, but that can be attributed to other factors than their No. 1 receiver being unable to take the field. The biggest culprit has been the offensive line's lack of consistency, and the lack of a solid running game has also been an aspect.
If a deal can be worked out with Greg Jennings in the offseason to retain him and the familiar stable of wide receivers returns in 2013, the Packers have fantastic depth in this position.
Even if Jennings does part ways with the team and Donald Driver retires, there are options waiting in the wings on the practice squad. Wide receiver should not be a drafting priority compared to the other needs the team faces.
Tight Ends—Need: Almost None
Jermichael Finley has been running his mouth off again, and he's also been dropping passes like crazy. If, by chance, the Packers decide he's not worth the trouble, they still have a huge amount of depth at that position waiting in the wings.
Should Ted Thompson decide he needs to look for a tight end in the draft, then the most likely prospect is probably one that will be drafted in the later rounds, such as:
Kyler Reed—Nebraska
Kyler Reed has been coached to be a good run and pass blocker, which is something the Packers need in a tight end. He has good hands, and has been relatively successful at accruing yards after the catch. While Reed wouldn't come onto the field as a starting tight end, he would likely grow well with some time on the practice squad.
Some other prospects include:
DC Jefferson—Rutgers
Philip Lutzenkirchen—Auburn
Michael Williams—Alabama
Offensive Line—Need: Very High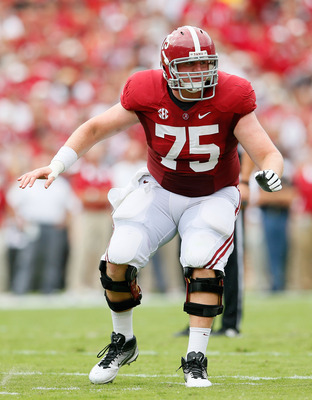 The Packers cannot continue to put Aaron Rodgers behind an offensive line that leaks pressure like this year's group has been. Ted Thompson will likely turn to the 2012 draft for help with an eye towards prioritizing improvements to the o-line.
This is the most likely area where the Packers will use at least their highest draft pick, and it makes the most sense that he has an eye towards one of the following candidates:
Eric Fisher—Central Michigan
Eric Fisher has something the Packers desperately need: versatility. He has the talent to start in the NFL at right or left tackle, or even at guard, but would probably need some development in order to become the excellent guard that he has the potential to be.
Barrett Jones—Alabama
Barrett Jones has both intelligence and versatility. He has good footwork and seems to have an innate flexibility along the offensive line. He would be a very attractive candidate for a Green Bay offensive line that has suffered perennially from injury and which is looking for a long-term replacement for Jeff Saturday at center.
Other candidates may include:
Khaled Holmes—USC
Jonathan Cooper—North Carolina
Taylor Lewan—Michigan
Defensive Line—Need: Low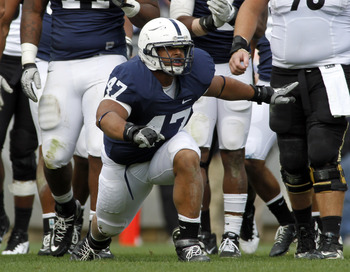 The Green Bay defensive line has been meshing slowly but surely over the course of the season. They haven't been perfect yet, but there are six men with a ton of individual potential. It's only a matter of time and health before this group manages to get things right.
Given the needs that the Packers face at some of their other positions and how young the current players who comprise this line are, it seems unlikely that Ted Thompson will spend a lot of time here in the 2013 Draft, especially on the first day.
If Thompson does see someone that he likes, it would probably occur later in the draft. Here is the most likely candidate:
Daniel McCullers—Tennessee
If Daniel McCullers does decide to enter the NFL Draft this year and forego his senior year in college, he could be of interest to Ted Thompson. McCullers is huge, has proved to be good with his feet, and has consistently been a difference-maker on the field for Tennessee.
Other prospects may include:
Jordan Hill—Penn State
Datone Jones—UCLA
Brandon Jenkins—Florida State
Safety—Need: Low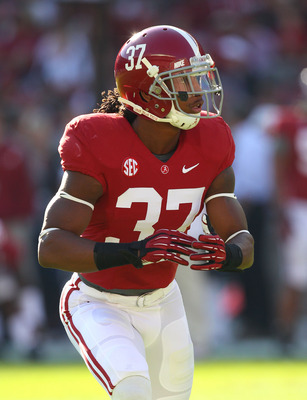 The Packers are relatively young at safety with the exception of Charles Woodson—whose age will become an increasingly limiting factor and may prevent him from returning in the 2013 season. Although there is plenty of depth in this position, the Packers might want to consider taking a safety in the first few rounds of the draft if a diamond in the rough falls in the draft.
Here is the best candidate for Ted Thompson to keep an eye on:
Robert Lester—Alabama
Robert Lester has been noted as a potentially excellent NFL safety who has been underperforming during the 2011 season and may fall in the draft as a result. He has had a somewhat better year in 2012, making a difference on the field through turnovers and other big plays, although he still has not regained the 2010 form that put him on the radar for NFL scouts in the first place.
Other candidates who may fit the bill include:
T.J. McDonald—USC
Bacarri Rambo—Georgia
Duke Williams—Nevada
Linebacker and Cornerback—Need: Almost None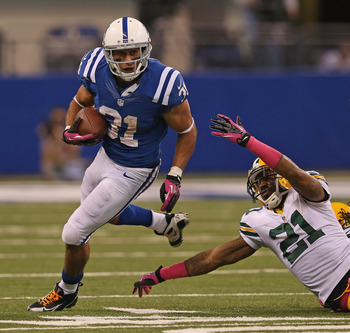 The Packers have shown strength and depth at linebacker this season, although they certainly have been hurting with the temporary loss of Clay Matthews, there is a good core here to work from.
Another area where the Packers have built relatively good positional strength is at cornerback. Even as starters have fallen to injury, their backups have shown depth that will be improved upon in the next couple of seasons with more NFL experience.
Neither of these positions should be an area of strong focus in the 2013 NFL Draft.
Keep Reading

Green Bay Packers: Like this team?