Minnesota Timberwolves vs. LA Clippers: Live Score, Results and Game Highlights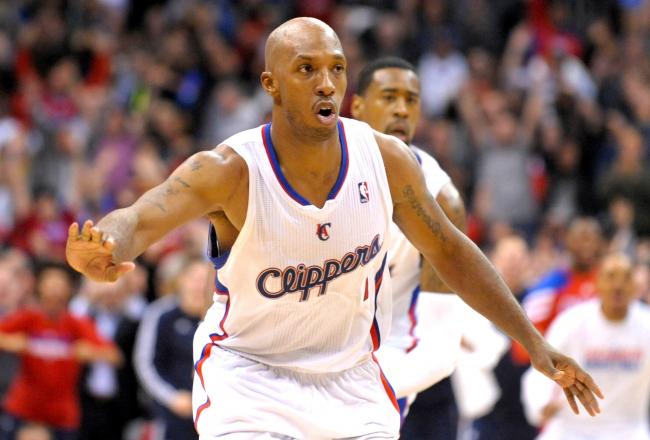 Tonight's NBA matchup between the Los Angeles Clippers and Minnesota Timberwolves looks to be a showdown between the two premier power forwards in the league.
So, grab your popcorn and soda and settle down for this one. OK, don't settle down. This is going to be exciting!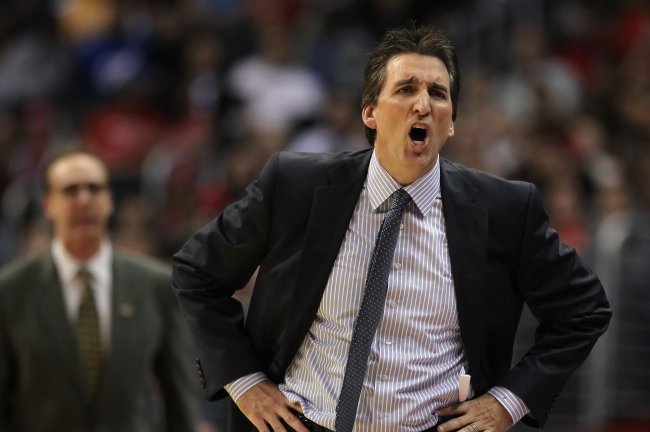 Jeff Gross/Getty Images
The bucket by Jordan turned it into a free throw fest as the game's last seconds ticked away. The premier matchup of tonight never became the story of the game, as both Griffin and Love had sub-par nights. But the Clippers learned that depth will be they key to their season.
Matt Barnes and Chauncey Billups were both huge, and Billups beamed about being able to be back on the court and play some basketball again.
For the Timberwolves, they have to be counting the days until Ricky Rubio returns. His game changing defensive impact is sorely needed since they are unable to force turnovers without him. The Clips had just 10 turnovers tonight while the pace of the game was relatively fast. It's not that Luke Ridnour is a horrible defender—he's OK—but Rubio's ability to play pass lanes will open things up for the Wolves and get them more easy baskets.
Overall, a good game by both teams, but the Clips just had too much talent, too much depth, and too much CP3 for the Wolves to counter tonight.

Final Score: CLIPPER 101, TIMBERWOLVES 95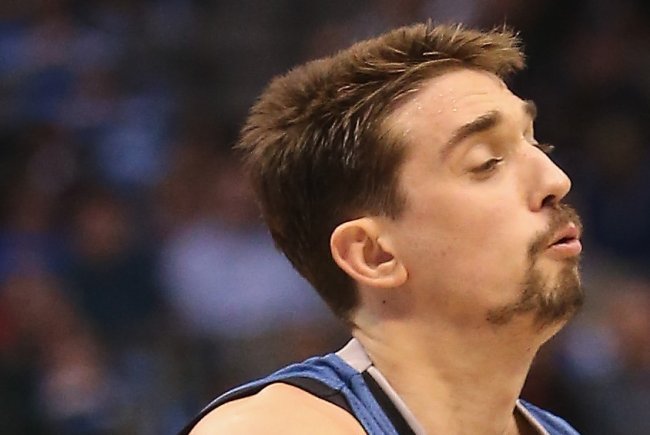 Ronald Martinez/Getty Images
Shved answers with a huge three from the corner. This rookie has game.
Too bad for the Wolves that the Clips were able to push it the other way and CP3 found DeAndre Jordan for a lob dunk. DeAndre Jordan may not have a refined offensive skill set, but do you really need one when you play with Chris Paul? He made Tyson Chandler look good, who is equally as offensively deficient.
CLIPPERS 97, TIMBERWOLVES 93 — 16.6 seconds left.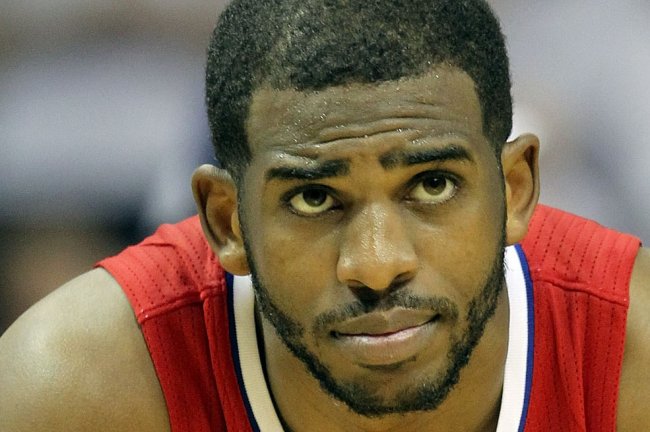 Andy Lyons/Getty Images
Alexey Shved got fouled and hit two crucial free throws to bring the Wolves back within three. Forgive that last score, the Clips actually had 93.
Clippers are set to in-bound with 48.5 seconds to go, up by three. It only makes sense to isolate CP3, let's see what they do.
Yep, they go to Chris Paul, one of the league's best isolation scorers. and he gets to the line. That's why he is a max-contract player. The value of having a point guard who can score when the game is on the line is invaluable. Of course, Paul hits both free throws to ice the game. It's not a lock, but up by five with less than half a minute to go, it's looking pretty safe for the Clips.
CLIPPERS 95, TIMBERWOLVES 90 — 29.5 seconds to go.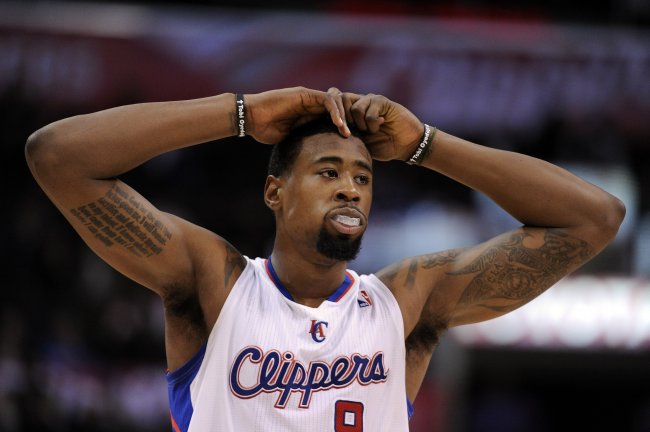 Harry How/Getty Images
DeAndre Jordan may have missed a free throw that was crucial, but he made up for it the next play by running the court for a two-handed tomahawk jam that led to a three-point play which he converted. The break was ignited by a hustle rebound by Matt Barnes, who has contributed in just about every way imaginable tonight.
The Timberwolves call timeout with just under a minute to go, down by five.
CLIPPERS 92, TIMBERWOLVES 88 — 59.4 seconds in game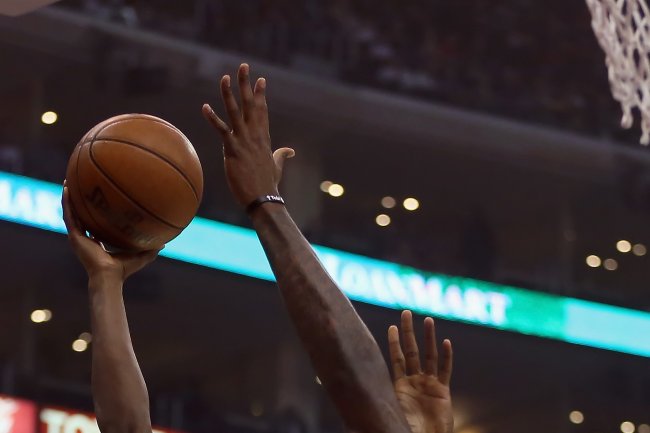 Jeff Gross/Getty Images
Remember that shot blocking thing?
Yeah, well, DeAndre Jordan just swatted one into the stands as the shot clock expired. These type of plays are what make the difference in game.
Andrei Kirilenko will swat some shots for the Wolves, but isn't the basket protecting help-side defender he was during his prime. The Wolves have a lot of strengths, but the Clips just showed them the value of having a basket defender.
CLIPPERS 86, TIMBERWOLVES 85 — 4:07 in 4th Quarter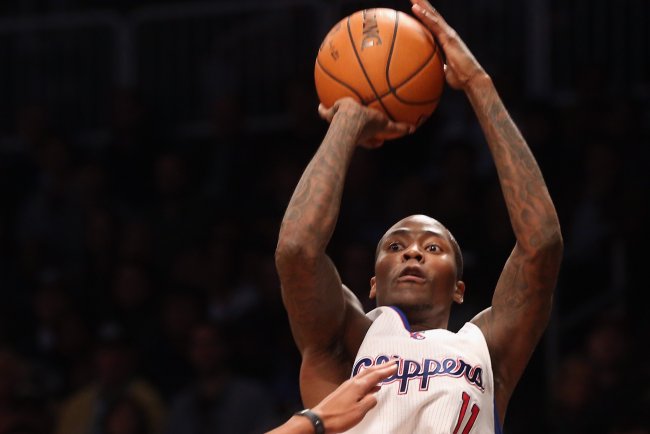 Bruce Bennett/Getty Images
Crawford continues to struggle. When the guys is on, he's really good, but when he's not, he is worse than a D-leaguer. He turned it over, then missed a layup on the next possession. How much longer until Vinny Del Negro decides to give him the rest of the night off?
TIMBERWOLVES 78, CLIPPERS 78 — 9:20 in 4th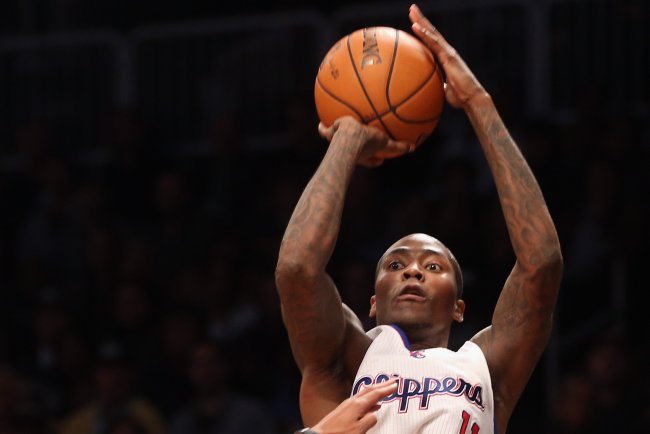 Bruce Bennett/Getty Images
Jamal Crawford is 6-of-6 from the line. He can't buy a bucket from the floor (2-of-7), and just missed his isolation at the end of the third quarter, prompting Chris Paul to want the ball for the final possession after Crawford's miss.
Crawford has nights like these, but the Clippers are hanging tough despite his poor shooting. Besides, 11 points isn't all that bad, even if over half of them came at the stripe.
TIMBERWOLVES 77, CLIPPERS 76 — End of 3rd Quarter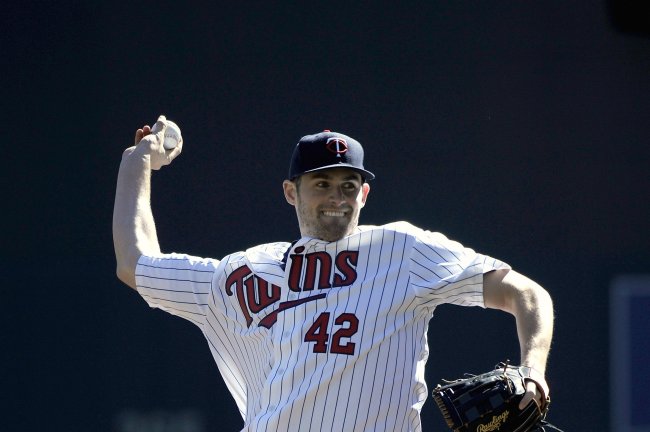 Hannah Foslien/Getty Images
Alexey Shved can cover Chris Paul? Um, no.
And hte problem for the Timberwolves is that once CP3 get past the 6'6" Shved, there is no one at the rim to protect the basket.
CP3's last drive exposed what is a critical flaw for the Timberwolves, and it is something that could potentially hold them back this season. Look for the Wolves to make a run at a shot blocker this offseason, or to draft one. Every team needs someone to protect the rim.
CLIPPER 72, TIMBERWOLVES 69 — 3:13 Third Quarter (Timberwolves Timeout)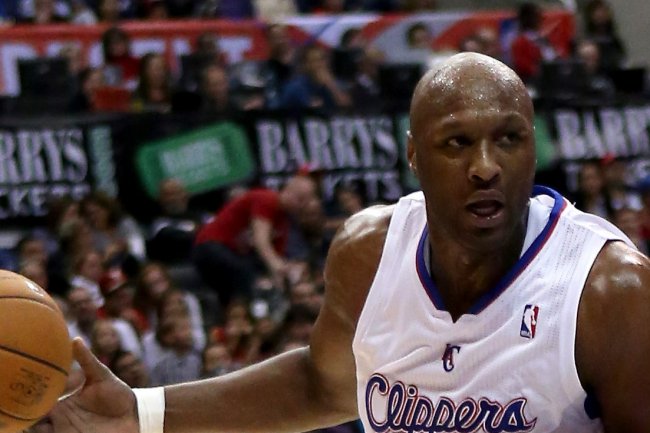 Stephen Dunn/Getty Images
Courtside humorist after Lamar Odom draws a T: I didn't know Lamar had the cardio to run AND yell at the refs at the same time. #Clippers
— Elliott Teaford (@ElliottTeaford) November 29, 2012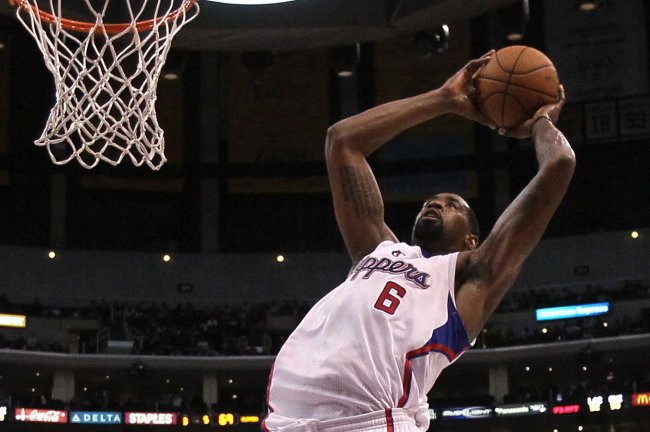 Stephen Dunn/Getty Images
Three Clippers are in double figures midway through the third quarter, but did anyone expect DeAndre Jordan to be one?
Jordan has greatly improved his offense which should put him in the running for the league's Most Improved Player award. Right as I typed this sentence, Jordan had an impressive take to the hoop but blew the layup. Progress as it comes, progress as it comes.
It was his first miss of the night, and while we're still not seeing Jordan out banging 15 foot jumpers, his footwork appears to be greatly improved. And his confidence is higher.

CLIPPER 65, TIMBERWOLVES 62 — 7 mins in 3rd Quarter.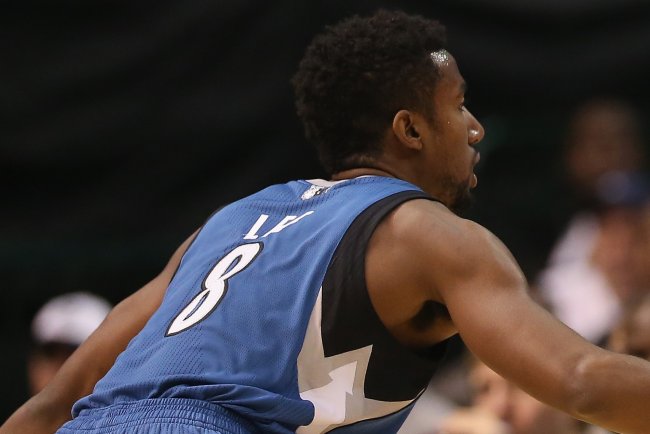 Ronald Martinez/Getty Images
Malcolm Lee made his first NBA career start tonight and he's made the most of it. 4-of-4 from the floor, some stellar defense, and high energy. Andrei Kirilenko will relegate Lee back to the bench when he returns from injury, but seeing a little more depth is never a bad thing, right Timberwolves fans?
CLIPPERS 59, TIMBERWOLVES 57 — 10:26 2nd Quarter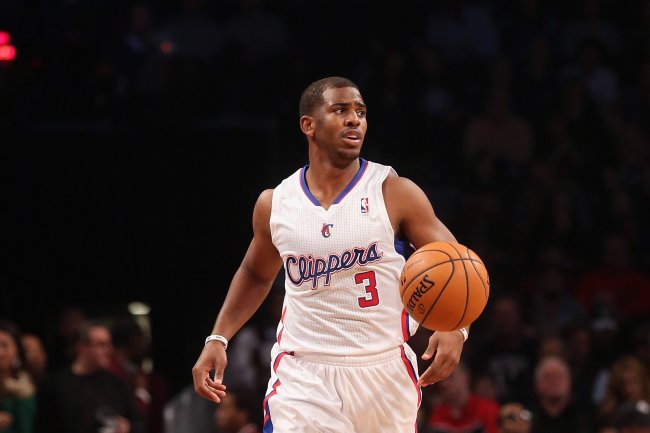 Bruce Bennett/Getty Images
Kevin Love may get it going big time in the second half. He just flung a three in (1 minute remaining in half) that didn't even look like a jumpshot. How pure of a shooter is Love?
The Clippers manage to sneak out of the first half with a lead, mainly due to the strong play of the league's best point guard, Chris Paul.
The Clips has 18 first half assists, six of which belonged to CP3. In addition to the passing, Paul also scored 11 points and the Clippers got unexpected contributions from Matt Barnes and Lamar Odom, showing that they have the depth that many said they did going into this season.
Expect this game to become more about Griffin and Love in the second half. It's not as though they have been invisible, but they have combined for just 17 points, when either one is capable of doing that by themselves on a good night.
CLIPPERS 57, TIMBERWOLVES 55 —Halftime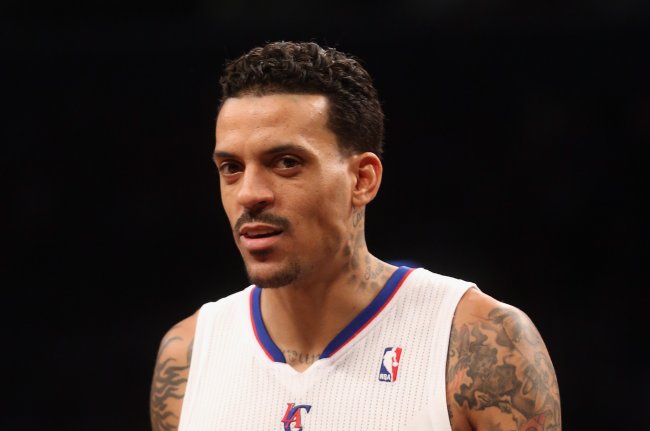 Bruce Bennett/Getty Images
Pekovic and Matt Barnes lead their respective teams in scoring at this juncture in the game. Pek we could have expected, but Barnes? Barnes has already put up nine points, which is more than his career average. A career night from Barnes is an average night from the league's good small forwards.
CLIPPERS 47, TIMBERWOLVES 43 — 2:51 in 2nd Quarter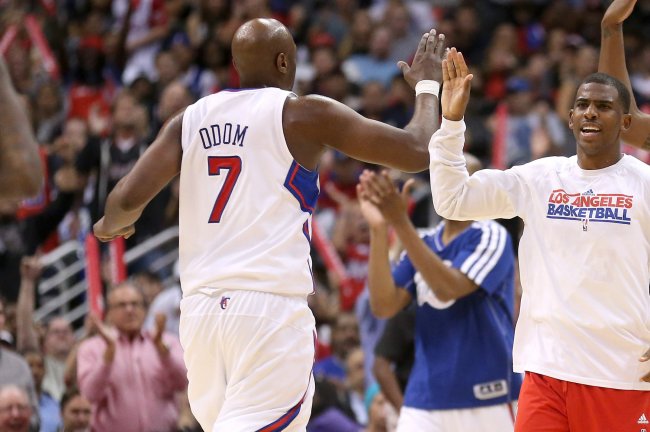 Stephen Dunn/Getty Images
Lamar Odom just put down a 2-hand outback dunk. Most athletic play he's made in 3 years. #Clippers #Timberwolves

— Mike Shearer (@MikeShearerTWG) November 29, 2012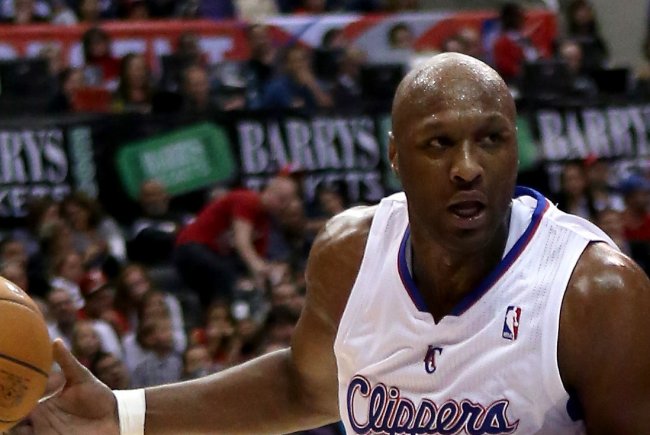 Stephen Dunn/Getty Images
Is Lamar Odom alive again? He just had his first dunk of the season and it was a show stopper, a follow- up dunk.
Odom has too much talent to linger as an overweight and over the hill player, and while one play hardly suggests he's back, it doesn't do the inverse either! Odom looks to be in better shape, which is an encouraging sign for Clippers fans.
CLIPPERS 38, TIMBERWOLVES 36 — 6:40 Second Quarter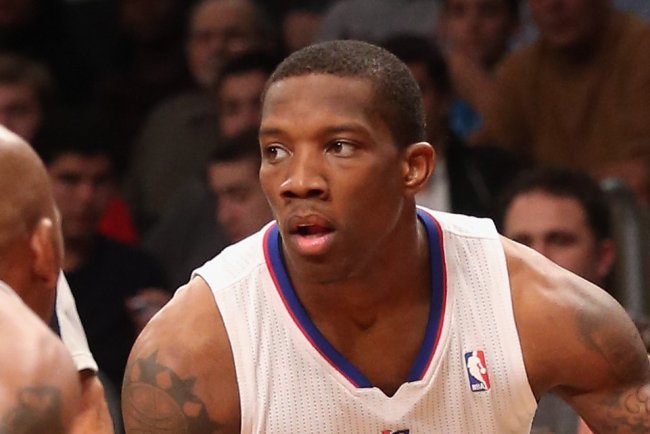 Bruce Bennett/Getty Images
Is Eric Bledsoe the best backup point guard in the league? He's posting over 10 points per game playing behind perennial All-Star Chris Paul and if Paul bolts this offseason as a free agent, Bledsoe becomes the Clips' starting point guard of the future.
He has his work cut out for him with Jose Juan Barea tonight, who apparently is channeling his inner Maverick, looking aggressive and much like the player he was when he had his breakout performance in the Finals against the Miami Heat.
TIMBERWOLVES 36, CLIPPERS 32 — 8:45 in 2nd Quarter
(Timeout in play)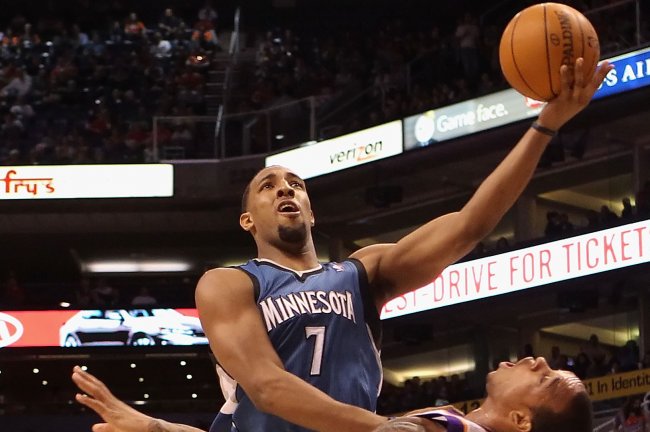 Christian Petersen/Getty Images
Second year forward Derrick Williams comes on late in first quarter...
Let's keep an eye on Williams because he's still a bit of a mystery at this point. His best basketball so far in his career was played during the preseason this year, and we're still trying to figure out if he is a small forward or a power forward. It's also unclear how he fits into the Timberwolves' rotation—and their future.
TIMBERWOLVES 28, CLIPPERS 23 — Score at the end of first quarter.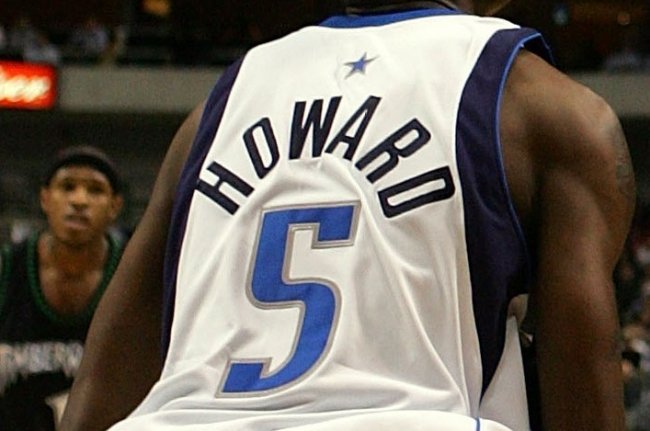 Ronald Martinez/Getty Images
Josh Howard sighting?
Remember: Josh Howard made an All-Star team. I'm not going to suggest that scoring five early points means he's on his way to doing it again this year, but the guy apparently still has something left in the tank. If he adds even more depth to this Timberwolves team, they could be one of the deepest in the league.
One of the other deepest teams?
Their opponent tonight.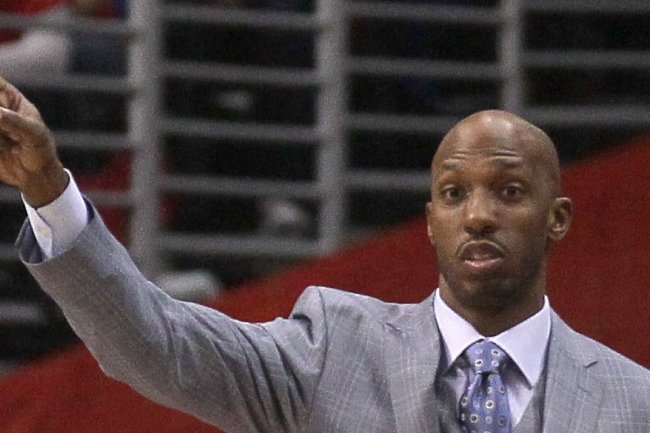 Stephen Dunn/Getty Images
Chauncey Billups hits his first shot -- a 3. PA plays Jay Z's PSA "Allow me to reintroduce myself." #Clippers

— Dan Woike (@DanWoikeSports) November 29, 2012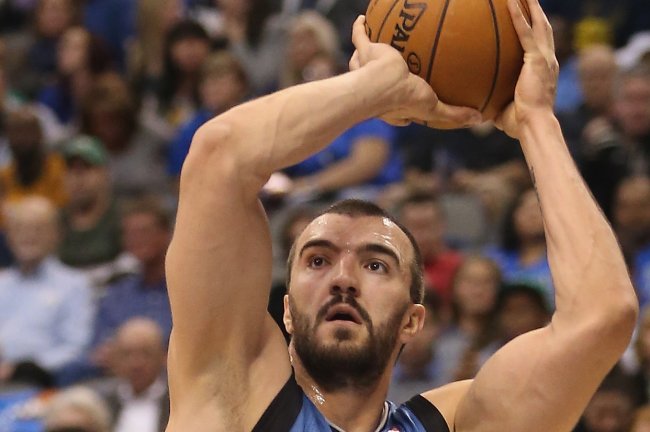 Ronald Martinez/Getty Images
For all the hype surrounding Griffin and Love, their frontcourt mates DeAndre Jordan and Nikola Pekovic offer a ton of excitement as well. They're not household names, but both are on the forefront of the best young centers in the league. Jordan is a defensive beast; Pek an offensive beast.
Pek led the league in points in the paint per-minute last year (yes, you read that right) and Jordan is a top shot blocker. If you're into watching young centers develop, this one is happening right before your eyes.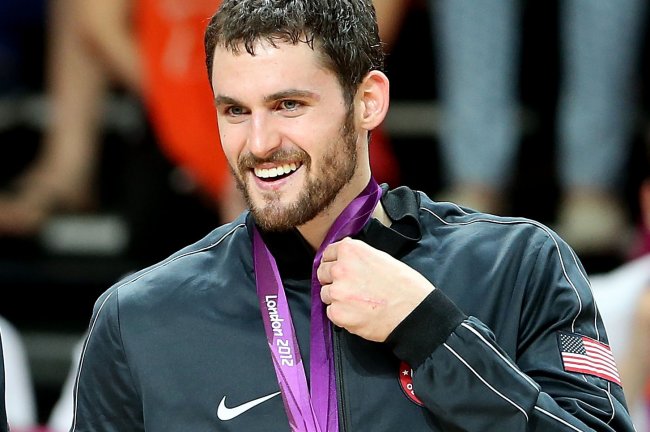 Streeter Lecka/Getty Images
Andrew Morton of Rant Sports and yours truly both agreed in our latest episode of the "Drew 2 Shot" podcast that Kevin Love is the best power forward in the game, but after brief debate, I yielded that Griffin is No. 2 behind him (after previously maintaining that Griffin was in a dead heat with LaMarcus Aldridge).
Yes, this show down promises to be a good one.
But the game is not Love vs. Griffin. It is the Wolves vs. Clippers, and even with the Timberwolves lacking star Spanish point guard Ricky Rubio, the game holds a lot of potential as the Wolves begin to get themselves in gear after just receiving Love back from a freak injury sustained to his hand while doing knuckle push-ups in the preseason.
Love had taken no time to round back into shape and just posted the seasons first 20-20 game. It's one of what promises to be many more this season, as Love's rebounding and scoring abilities are marveled by only No. 12 out in L.A.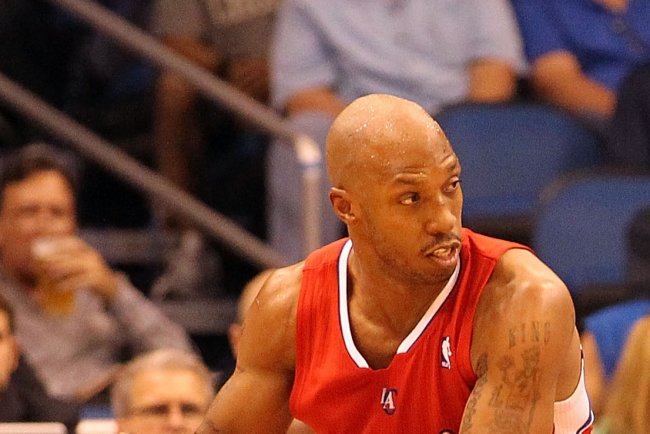 Sam Greenwood/Getty Images
Chris Paul comes out swinging for the fences on the game's opening play with a Blake Griffin lob. Expect CP3 and Griffin to work it hard tonight against Kevin Love. Billups set the screen on the play and came back to bang his first shot, a trey. Billups may be old, but he's still very good, and came back on the third possession for a heat check, but missed the three.
Billups may not be the best player on the Clippers, but he very well could be the key. His veteran leadership will prove instrumental on a team loaded with young talent.
All eyes may be on Griffin and Love, but Billups is the story within the story tonight.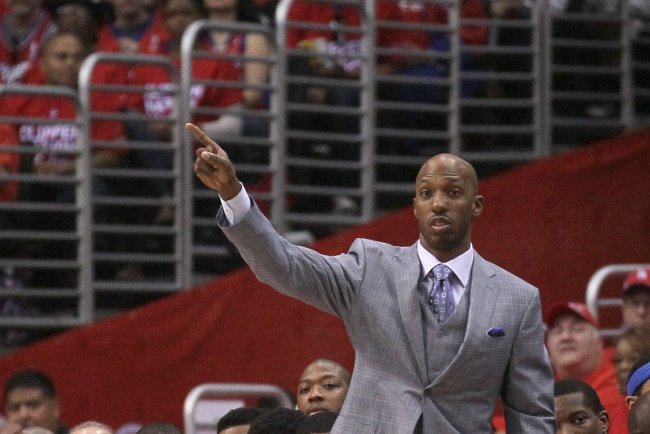 Stephen Dunn/Getty Images
Chauncey Billups went down last year with a serious Achilles' tendon injury and it crippled the Clippers afterwards and dashed their championship aspirations. He will make his return tonight.
LACTV on Chauncey Billups' comeback from his injury and the process of rehab. Watch here for the full interview: nba.com/clippers/video…

— Los Angeles Clippers (@LAClippers) November 28, 2012
This article is
What is the duplicate article?
Why is this article offensive?
Where is this article plagiarized from?
Why is this article poorly edited?