Week 13 Picks Against the Spread for Every NFL Game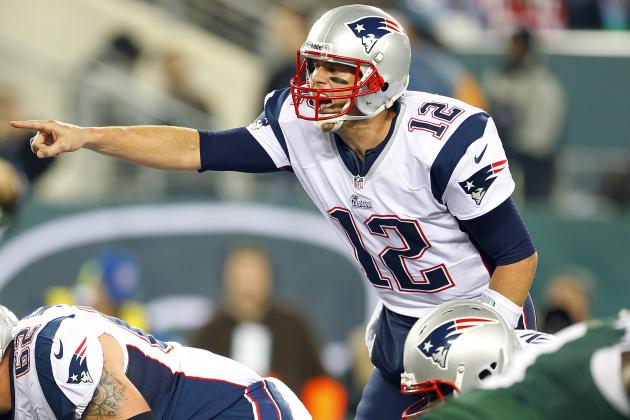 Maybe the NFL didn't follow your script last week. Don't worry, because it definitely followed mine.
My NFL picks against the spread came in at a season high of 12-4. That's two weeks in a row of over .500 ball.
Now, I'm going to follow Tom Brady's lead and try to put this season in a sleeper hold. Maybe I'll be rewarded with a backside-induced easy one.
Once you get the momentum rolling in your favor, anything is possible.
So click through for Week 13's picks against the spread.
Last Week's Record: 12-4
Season Record: 85-89-2
All lines provided by bovada.lv, sportsbook.ag and espn.go.com.
Begin Slideshow

»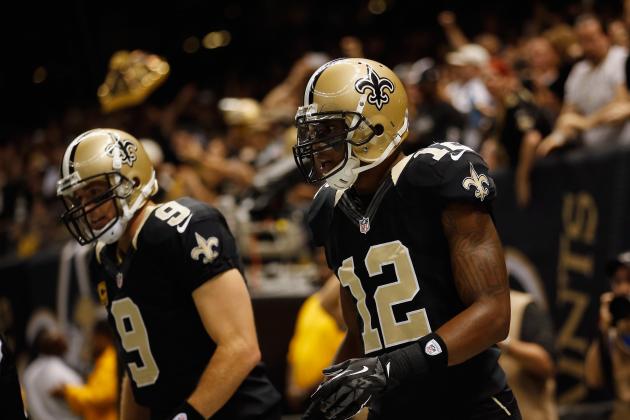 I keep picking on the Atlanta Falcons, and they keep winning. They are not, however, covering the spread.
Why mess with a good thing?
The defense did a solid job against the Tampa Bay Buccaneers, limiting them to just 23 points. Yet, this game is against a New Orleans Saints team that has an even higher octane offense and is receiving two more points.
Plus, the half-point and back-to-the-wall sentiment that Drew Brees is sure to impart on his troops make the Saints just a bit more enticing.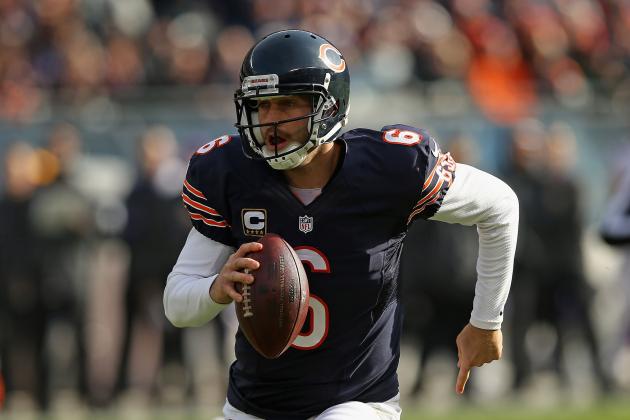 Somebody is severely underestimating Jay Cutler or overvaluing Jason Campbell. Cutler's 61 percent completion rate isn't much on its own, but it's astounding when you consider the legion of matadors in front of him.
Having Brandon Browner and Richard Sherman available helps, but the Detroit Lions still notched 28 on the full-strength Seattle Seahawks. Now that Brandon Marshall has become (or always has been) about as unstoppable as Calvin Johnson, the possibly suspended cornerbacks won't factor in as much as they'd like to.
Not to mention, their presence doesn't help the offense any. The Chicago Bears stuff the run, which will nearly negate Marshawn Lynch's impact.
Lastly, the Seahawks are 1-5 on the road.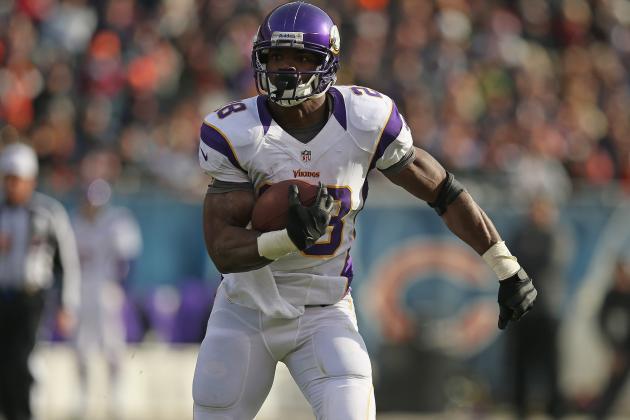 This is not a reaction to the New York Giants' curb stomping of the Green Bay Packers. If anything, that made me lean toward laying the points.
This is about Jared Allen, Adrian Peterson and those nine points. That is a recipe for success.
Allen is more than capable of making Aaron Rodgers' day a difficult one. His partner in crime, Brian Robison, is the second-best pass-swatter in the league.
Throw in Peterson controlling the clock, and we have the makings of a single-digit margin of victory game.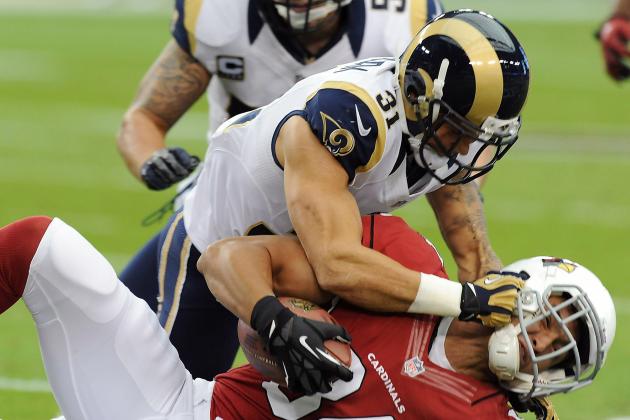 I'm positive Jim Harbaugh will have his boys frothing at the mouth. I know Colin Kaepernick is the reason that the St. Louis Rams didn't get the win last time.
But the Rams are building confidence. The tie with San Fran. The win over the Arizona Cardinals. All of a sudden, this team is starting to put it together.
Plus, Cortland Finnegan and Jeff Fisher aren't going to let this team slip if they fall behind early.
Finally, these two teams are somewhat similarly built. Questionable former No. 1 overall quarterbacks (I know Alex Smith it sitting, just roll with it), bruising running backs and strong defenses.
This all points toward a close game.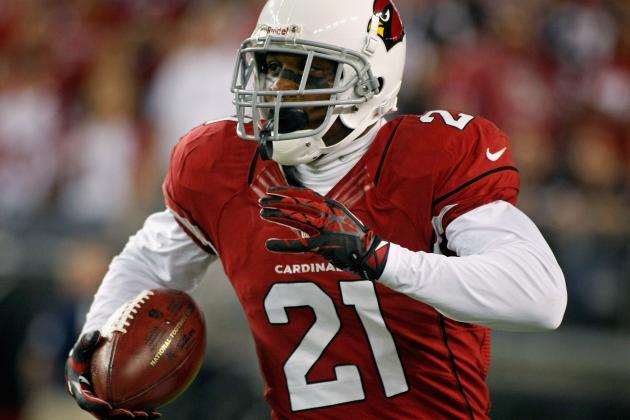 Because the New York Jets are a mess. I don't care what Rex Ryan says.
Because Mark Sanchez isn't markedly better than Ryan Lindley. Yes, that Ryan Lindley that had two pick-sixes last week.
Because Beanie Wells is back.
Because it's 4.5 points. So long as Ken Whisenhunt doesn't let Lindley throw a lot of passes, I like the Arizona Cardinals defense.
Oh, and Tim Tebow.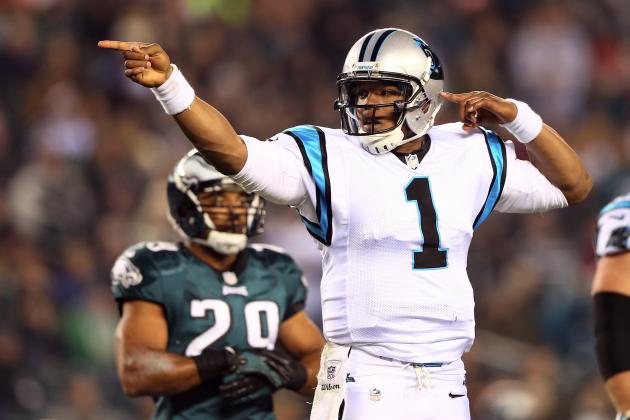 I'm scared to say anything.
It's like your grandma's cat that will only let you pet her if you're calm and quiet. Any noise or sudden movement and that thing is gone.
Despite the above, I have to say it: There was a definite Cam Newton sighting last week.
Yes, it was against the Philadelphia Eagles, but he was making plays with his arm and legs. He looked comfortable and confident again.
And it isn't like the Carolina Panthers are playing an elite team. The Kansas City Chiefs start Brady Quinn!
What more do I need to say?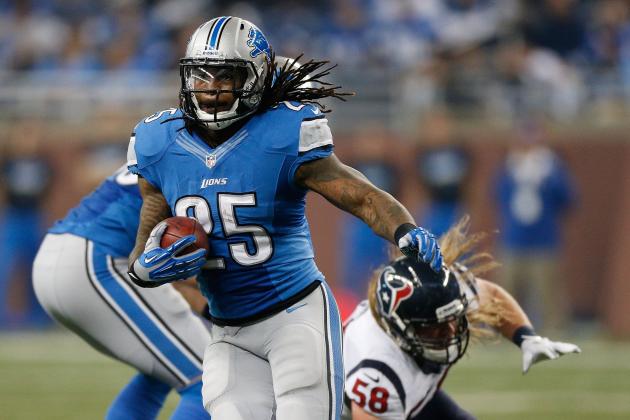 The Detroit Lions are heartbreakers. No team can antagonize a fanbase better than the professional football team from Motown.
That's why, after losing in such unprecedented fashion on Thanksgiving, they'll win in somewhat-convincing fashion. Since the season is over, why not?
The offense is humming, and the Indianapolis Colts won't be able to stop them. Indy's lack of a rushing game will give Detroit even more time to establish a rhythm.
If Louis Delmas can even play half of the game, this one might be a lock.
This line is dumbfounding.
The Buffalo Bills don't blow teams out. They barely win any games, much less take their opponents behind the woodshed.
Plus, has Vegas seen the Chad Henne-led revolution? Cecil Shorts and Justin Blackmon are getting the ball down the field and in space. And they're taking advantage of the opportunities that Henne is providing.
Will the Jacksonville Jaguars win? Maybe not, but they won't lose by six.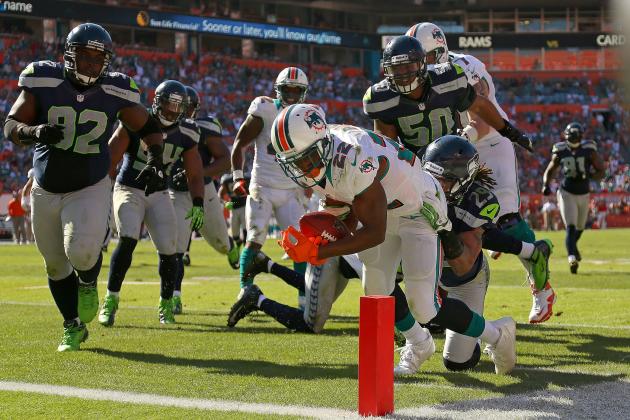 Aside from an unexplainable day versus the Tennessee Titans, Miami has been tough at home. Actually, it is explainable. Ryan Tannehill was terrible.
Will he do it again? Possibly.
But if he stays within the offense, they will be able to move the ball.
I worry about Tom Brady against that Miami Dolphins secondary. That's not a good matchup.
However, it's not enough to make me lay nine when everyone is talking about how good New England is.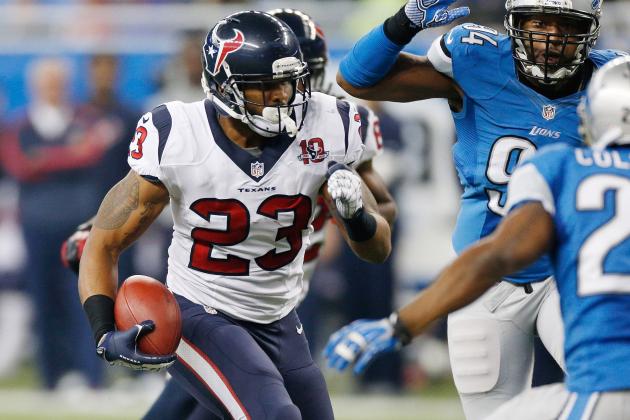 The last two weeks have been concerning for the Houston Texans and their defense. This is the game where they set it straight.
The Tennessee Titans are not an aerial-based team (although who knew Jacksonville was going to be?). They won't hurt the proud Texans defense.
Houston, after playing 10 quarters in five days, had plenty of time to rest and dwell on all what went wrong. The Texans will be focused.
Throw in Arian Foster and an offense that has scored 77 points in the last two weeks against a defense that does nothing well. I'll happily lay six points.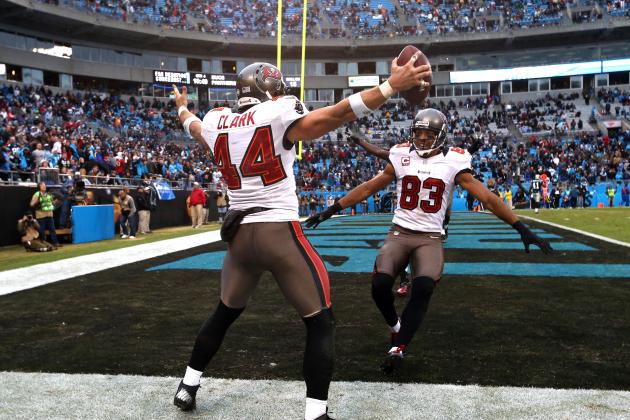 The Tampa Bay Buccaneers were scoring loads of points on bottom feeders. Then, last week, they went toe to toe with a heavyweight and lasted until the final bell.
This team has staying power.
Von Miller and Co. make me somewhat uncomfortable. As does the Madden numbers Peyton Manning is bound to put up.
However, that Bucs offense can score points in a hurry (see Panthers, Carolina), making a garbage-time cover a distinct possibility. So that or a decent game (my first instinct) make Tampa quite attractive.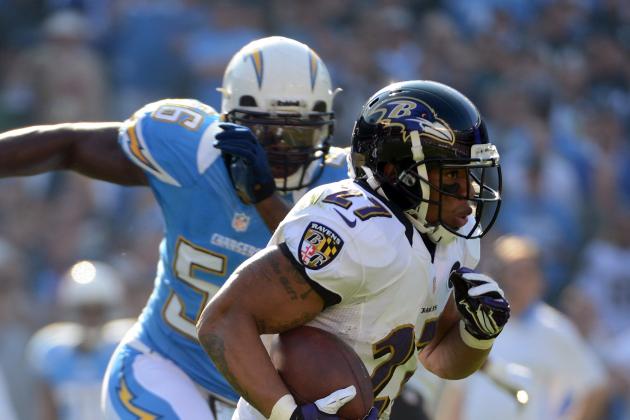 Count me among those who sincerely doubt that Ben Roethlisberger will go this week. It's been three weeks since he sustained an injury with life-threatening possibilities, and he just had a kid not long ago.
He's not playing.
That means it's Joe Flacco and Ray Rice against Charlie Batch or the recently signed Brian Hoyer. And the Baltimore Ravens are at home giving no points?
I'll jump on the Ravens now because the line is sure to move as soon as Roethlisberger is ruled out.
One reader has pointed out that that the line was listed as Ravens (-8) on a site he uses. Anything over 4.5 would give me serious reservations about taking Baltimore. Depends on which quarterback they choose.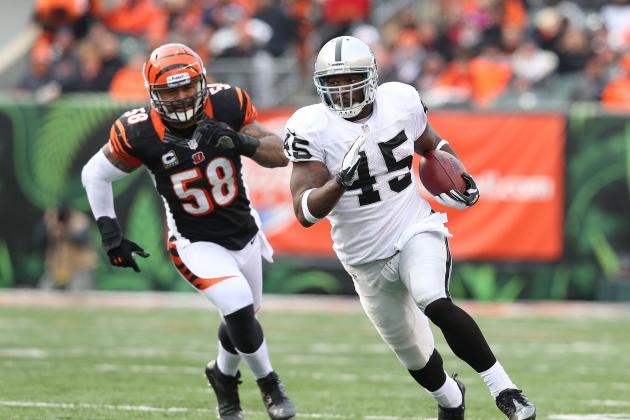 Due to a recent United States Supreme Court ruling regarding the Eighth Amendment, no one will actively be watching this game. No crime is worth such a cruel and unusual punishment.
Well, except for the hardcore gamblers and unlucky souls still rooting for these sad-sack franchises.
Do you want Carson Palmer at home or Brandon Weeden on the road?
Exactly. Both options are terrible.
Since I can't take the points, I'll take the home team. And check the box score Sunday evening, for I will not be watching.
How does Norv Tuner still have a job? It's a slap in the face of every American who is struggling to find work.
Does anyone think the San Diego Chargers will be rallying for Norv? Don't the Cincinnati Bengals actually have something to play for and a couple of hot wide receivers?
You can take the points. I'll take the hope and change that I can actually believe in.
In Andy Dalton I trust.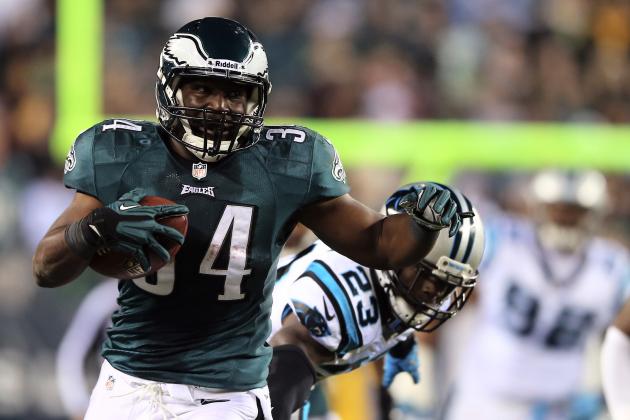 This is my third straight week making the same statement: The Dallas Cowboys should not be giving that many points to anyone.
Honestly, there is no good side to this pick.
The Philadelphia Eagles will be without DeSean Jackson, any semblance of a starting quarterback or LeSean McCoy. Even the interesting backup running back, Bryce Brown, has a bit of a fumbling problem.
But it's the Cowboys favored by double digits at home, where they have a losing record.
When does flex scheduling start? Wouldn't NBC prefer the Tampa Bay/Denver game?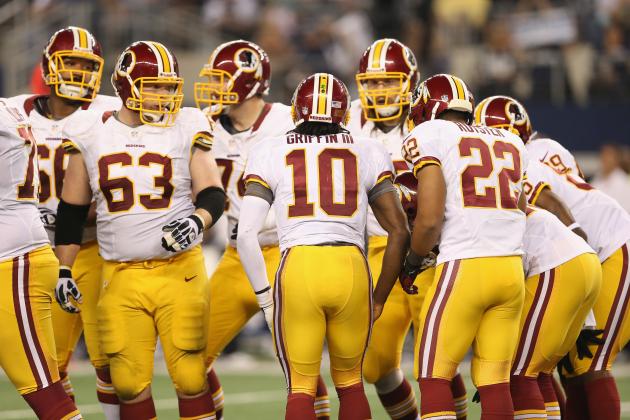 Should the New York Giants win in impressive fashion? Yes, yes they should.
Thus, no, no they won't.
The Giants never follow the script. So why start now?
Additionally, Robert Griffin III can temper New York's greatest advantage with his feet. And the offensive line has been coming on strong.
Finally, was that a Pierre Garcon sighting? Of course it was now that my fantasy season is sunk.
Ugh. Give me the points. And some Tylenol.