Game-by-Game Predictions for Orlando Magic's December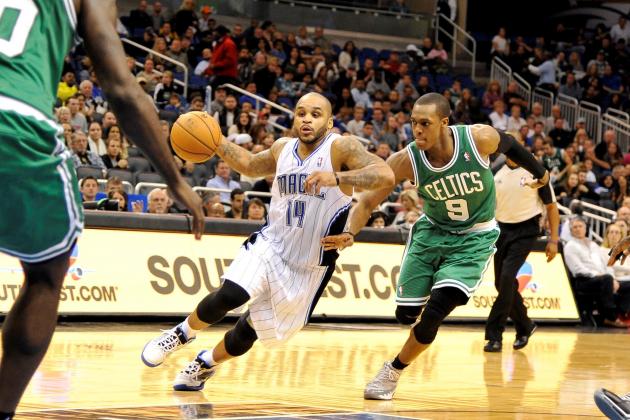 Brad Barr-US PRESSWIRE
Jameer Nelson
While the Orlando Magic sit at a mediocre 5-8 as of November 27, the team's December schedule will most likely help boost the win column, as the squad faces a plethora of beatable rosters during this span.
Only five out of their 16 games during December are against teams that acquired a playoff berth last year. Additionally, half of the matches during this time are at home, where the Magic have been quite successful this year.
The Magic have surprised the NBA community so far, as the team hasn't fallen to the rock bottom of the Association in their first series of games post-Dwight, but expect playoff talk to start swirling once Orlando capitalizes on this weak set of games.
*Stats and records are accurate as of November 27, 2012.
Begin Slideshow

»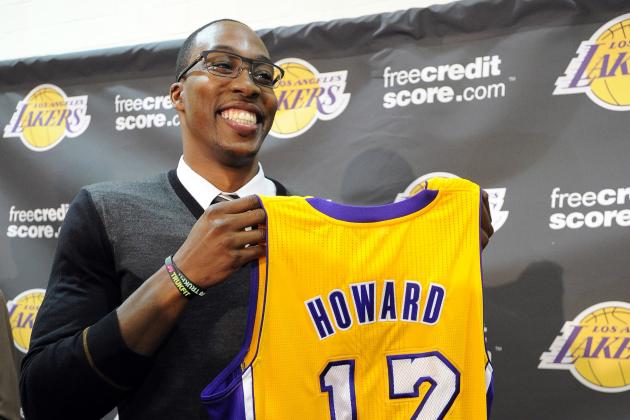 Jayne Kamin-Oncea-US PRESSWIRE
Dwight Howard
What a way to start December!
The Orlando Magic will face their old franchise cornerstone, Dwight Howard, when the team travels to the Staples Center to play the Los Angeles Lakers. This game holds arguably the most intrigue of the Magic's season so far.
Despite only being a few days away, there are numerous uncertainties. Will Steve Nash be able to return to the Los Angeles Lakers rotation? Will Pau Gasol find his scoring touch? Will the Magic finally stick with a permanent starting core?
With all of these questions, one definite part of the game is that both teams will be fired up. After all, the Magic are playing the center that led them to an NBA Finals, ironically against the Lakers, and later spurned them for greener pastures.
Howard, on the other hand, is probably still reeling about how the Magic hurt his image.
Nevertheless, the Magic will pull out the upset over the struggling Lakers, as the team's familiarity with Howard will allow it to play to his weaknesses.
Projection: ORL 92 - LAL 84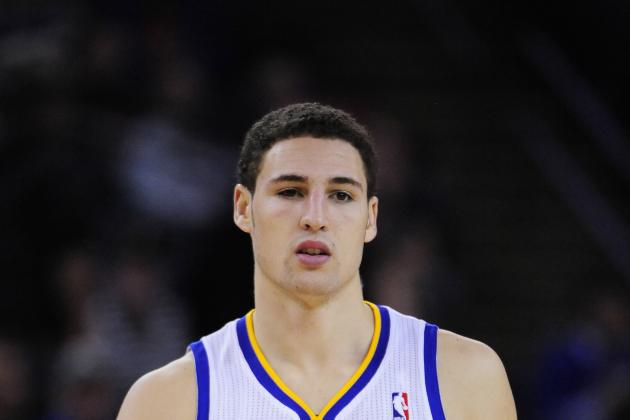 Kyle Terada-US PRESSWIRE
Klay Thompson
The Magic will continue their road trip against a deep, talented Golden State Warriors team. While the squad failed to make the postseason last year, the team, barring injuries, possesses one of the most effective offenses in the NBA.
While their defense lacks sometimes, the Warriors are much larger than these Eastern Conference foes, making Orlando susceptible to being out-rebounded.
Expect the Magic to struggle to stay alive in this game, as the team is still reminiscing on their epic win against the Los Angeles Lakers.
Prediction: ORL 74 - GSW 101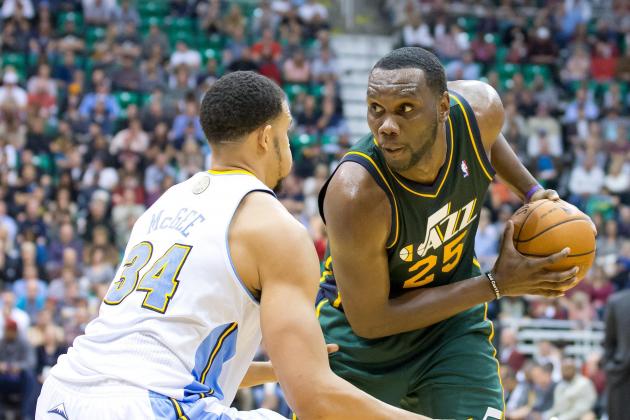 Russ Isabella-US PRESSWIRE
Al Jefferson
The Utah Jazz's strongest part of their roster is their big man rotation. The Orlando Magic's weakest part of their roster is their big man rotation. Simply put, this could be a recipe for disaster.
Paul Millsap, Al Jefferson, Derrick Favors and Enes Kanter make up a dangerous quartet that will force the Magic centers, specifically Glen Davis, Nikola Vučević and Gustavo Ayón, to play a fantastic game on both sides of the court.
Keeping those four players off the glass will be key if the Magic want to come away with a victory. However, that is easier said than done.
Prediction: ORL 82 - UTAH 91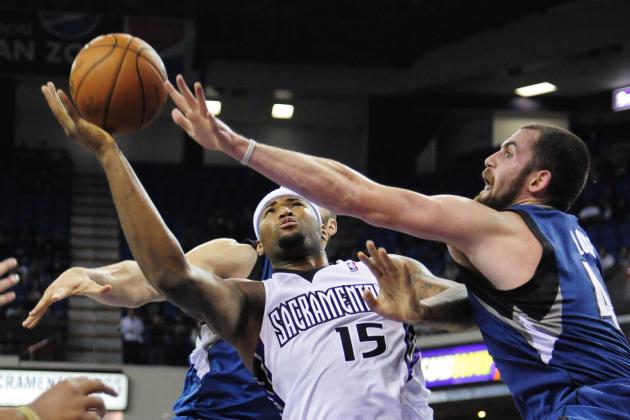 Kyle Terada-US PRESSWIRE
DeMarcus Cousins
Their fourth game on the West Coast, the Magic head back to California after a game in Utah. While the Kings have struggled finding wins this season, only winning four of their first 14 games, Sacramento is still a dangerous team with a multitude of young talents.
Shutting down the savvy DeMarcus Cousins and the versatile Tyreke Evans is the key to this game. Without these two stars, the Kings will be hopeless trying to create an offensive flow. Many of their plays utilize these two statistical machines.
The Magic will probably be able to pull this game out, but the Kings have been able to pull out a few upsets this season. The team has already beaten both the Utah Jazz and Los Angeles Lakers in the early portion of the schedule.
Prediction: ORL 102 - SAC 91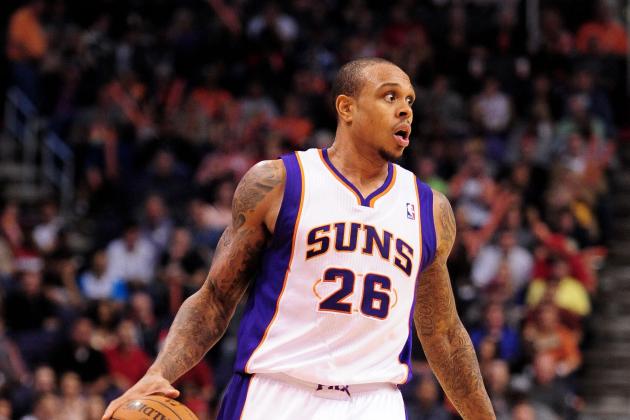 Jennifer Stewart-US PRESSWIRE
Shannon Brown
In the team's first meeting with the Phoenix Suns, the Orlando Magic managed to come back from an early deficit in a thrilling victory at home. This game certainly put a sour taste in the mouth of the opposition that will certainly not be forgotten.
Now at Phoenix's hardwood, expect the Suns to come in with a little extra firepower. This squad has been quite inconsistent this year, but there is no denying the talent currently on this roster.
This will be the fifth game of a difficult West Coast excursion for Orlando, so don't expect a pretty outing.
Prediction: ORL 78 - PHO 91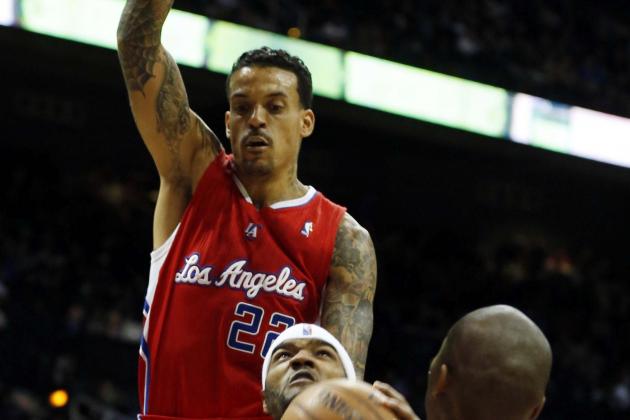 Josh D. Weiss-US PRESSWIRE
Josh Smith
In one of the more underrated rivalries in basketball, the Atlanta Hawks and Orlando Magic seem to always put on a great show when these two chippy squads face off. However, neither of these two Southeast teams are considered true contenders for the division title, as both organizations shipped their franchise cornerstones off.
Of course, I am referring to Dwight Howard and Joe Johnson, respectively.
The Hawks have already beaten Orlando once, but the Magic will keep it close this time around. Ultimately, the Magic will prevail.
Prediction: ORL 87 - ATL 84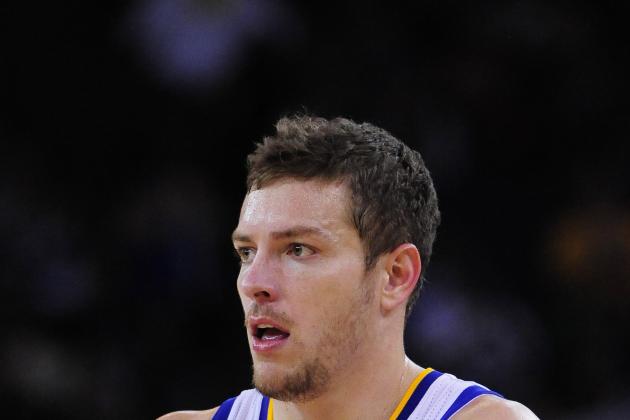 Kyle Terada-US PRESSWIRE
David Lee
This time around, the Warriors will square off against the Magic on the road, skewing the chances in Orlando's favor.
In my opinion, this game comes down to the Golden State Warriors' health. If all of their key guys, specifically Stephen Curry and Andrew Bogut, are healthy, than the Magic still struggle containing the offense of the opposition, regardless of being at home.
Barring injury, the Warriors will take this game in commanding fashion.
Prediction: ORL 84 - GSW 112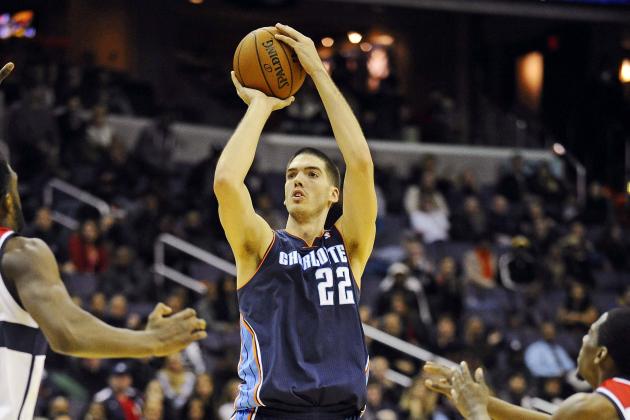 Brad Mills-US PRESSWIRE
Byron Mullins
Despite their horrible 114-69 loss against the Oklahoma City Thunder on Monday, November 26, the Charlotte Bobcats are much improved. The franchise possesses a winning record of 7-6 and has already tied their win total of last year.
In other words, this game isn't going to be walk in the park for the Magic, like it has in past matches.
The offense runs through guards Kemba Walker, Ramon Sessions and Ben Gordon, so keeping these players from running rampant will be very important. Instead, the Magic should force big men Byron Mullins and Tyrus Thomas score on offense, as they are shooting 38 and 34 percent from the field, respectively.
Projection: ORL 98 - CHA 92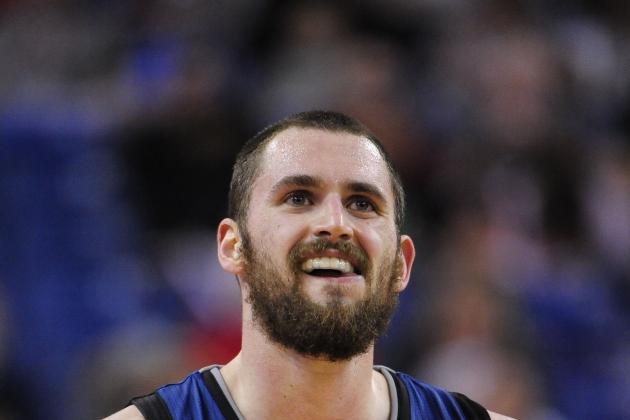 Kyle Terada-US PRESSWIRE
Kevin Love
Kevin Love is back from a hand injury and is playing terrific. The big man is making a convincing case that he truly is the best power forward in the league, scoring 24 points and grabbing nearly 17 boards per contest.
Despite only playing in four games, it is clear to see Love is one of the most dominant players in this league. This 24-year-old is going to cause fits for the Orlando Magic. Glen Davis, Nikola Vučević and Gustavo Ayón are not known as a defensive bunch, which will let Love run wild in the paint.
This game could become ugly quick.
Projection: ORL 81 - MIN 105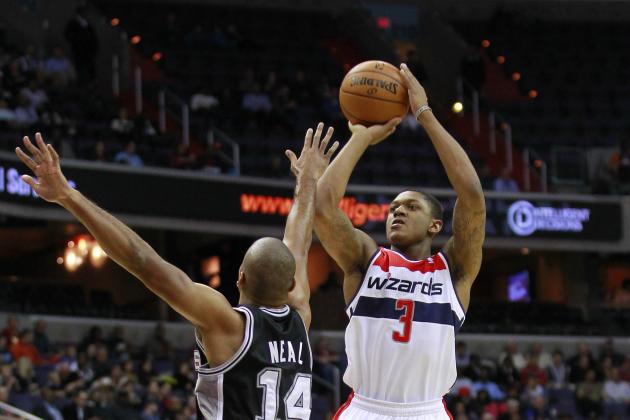 Geoff Burke-US PRESSWIRE
Bradley Beal
Charlotte Bobcats who?
The Washington Wizards are far and beyond the worst team in the NBA. There new acquisitions have failed to produce significant minutes, third overall selection Bradley Beal has not lived up to his incredible hype and the team has not been able to utilize both John Wall and Nenê Hilário due to injury, culminating in a league's worst 0-12 record.
The Orlando Magic will take advantage of this easy opponent, even if their two stars return from their physical ailments.
Prediction: ORL 99 - WAS 71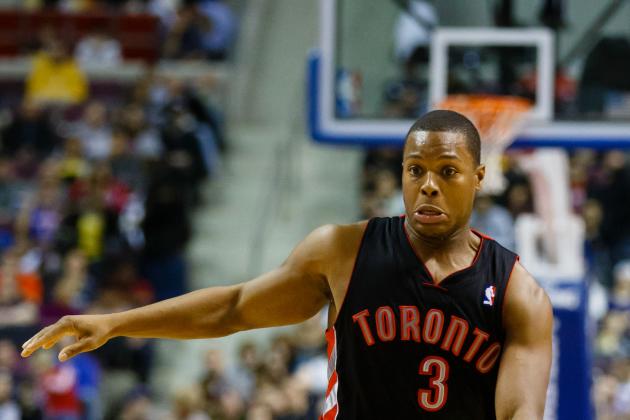 Rick Osentoski-US PRESSWIRE
Kyle Lowry
The Toronto Raptors were my early-season surprise team, but their 3-12 record indicates that this may not be their year. Other than DeMar DeRozan and Terrence Ross, I can't see many other prospects on the roster being long-term fixtures for the team.
This squad struggles against physical players, which plays to Orlando's strength. Gone are the days where the Magic are just known as a bunch of shooters, as Arron Afflalo, Glen Davis, Jameer Nelson, Andrew Nicholson and Kyle O'Quinn search for contact.
This contest will be decided early, even if the Magic are forced to travel to Canada.
Prediction: ORL 116 - TOR 91
Enes Kanter
Earlier, I stated how the Utah Jazz have a big man rotation that will steamroll Orlando in their matchup on Wednesday, December 5. Expect more of the same, even if the Magic are home this time around.
The talented group of Paul Millsap, Al Jefferson, Derrick Favors and Enes Kanter will wreak havoc on Orlando, ultimately securing the victory early in the second half.
Prediction: ORL 79 - UTA 99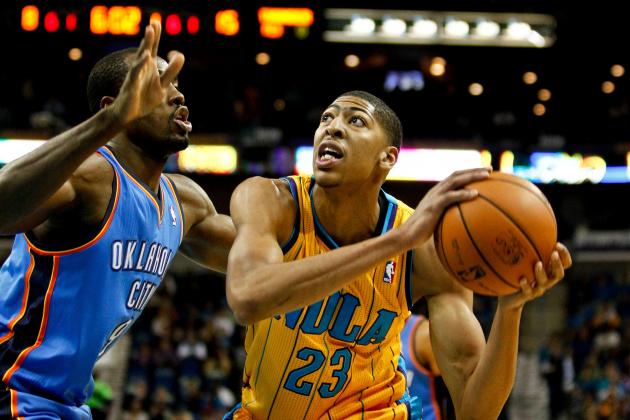 Anthony Davis
The Orlando Magic are all too familiar with first overall center prodigies. Anthony Davis may be talented, but one must remember that this squad spent countless hours practicing with Dwight Howard.
The Magic will shutdown the Hornets star and expose this team for what they really are, a young team will much maturing still left to accomplish.
Prediction: ORL 89 - NOH 86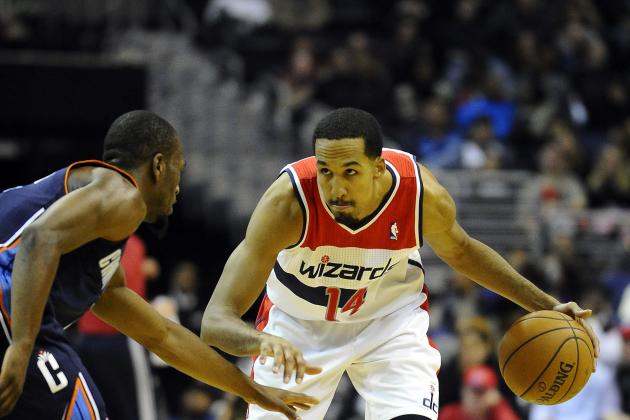 Shaun Livingston
If an 0-12 record is not enough of a testament to explain how bad this squad truly is, I don't know what else one needs to be convinced. Whether it be at home or away on the road, the Orlando Magic are just too experienced and disciplined to fall to a team in complete disarray.
A blowout will occur in during this match.
Prediction: ORL 107 - WAS 78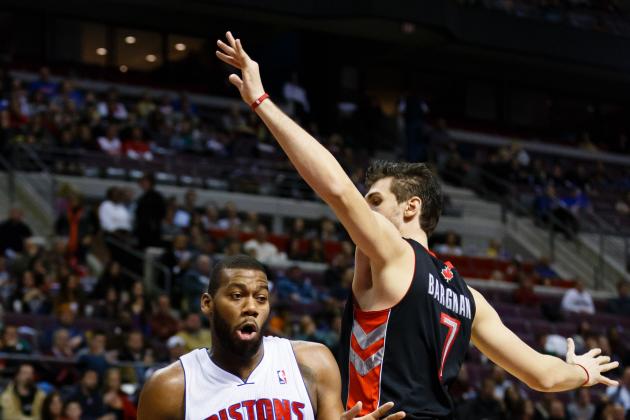 Andrea Bargnani
Only a week removed from their last meeting, the Toronto Raptors and Orlando Magic will be all too familiar with each other. Nevertheless, expect a similar result, as the Raptors are just way too inconsistent to pull together a win on Orlando's hardwood.
Prediction: ORL 98 - TOR 92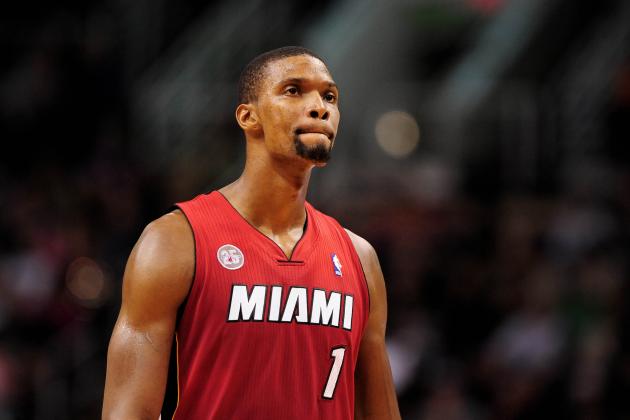 Chris Bosh
Yikes!
The Miami Heat are playing dominant basketball, and don't hold your breath for an Orlando Magic victory. LeBron James and company are just way too talented to let their Southeast little brothers gain ground in the division race.
Prediction: ORL 81 - MIA 95