Top 10 Underachieving Teams in World Football Right Now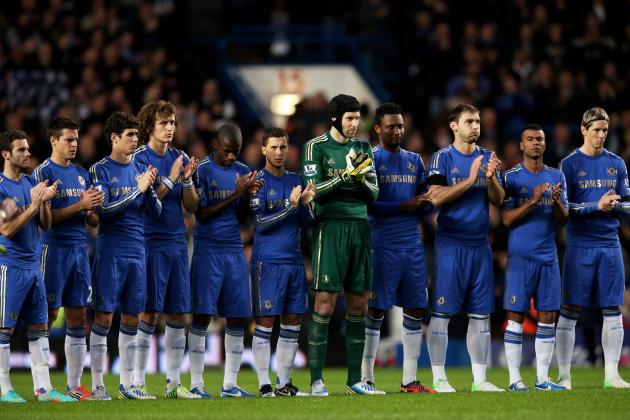 Julian Finney/Getty Images

For every winner, there is always an underdog. But, most importantly, there is always an underachiever.
There is always a team, or a player, that should be doing better.
A team with riches that far outshine their nearest rivals, players far better than their current league position suggests or such a huge reputation that is known in every corner of the world for its past glories—despite its present lacklustre status.
Here, Bleacher Report looks at 10 of the most underachieving teams in world football.
These are the clubs who should be doing so much better, as it pains their fans just to look at the league table and think about the glory days of yesteryear.
Read on and weep if you support one of the teams and laugh if you don't.
Don't forget to leave your thoughts, comments and suggestions in the section below.
Begin Slideshow

»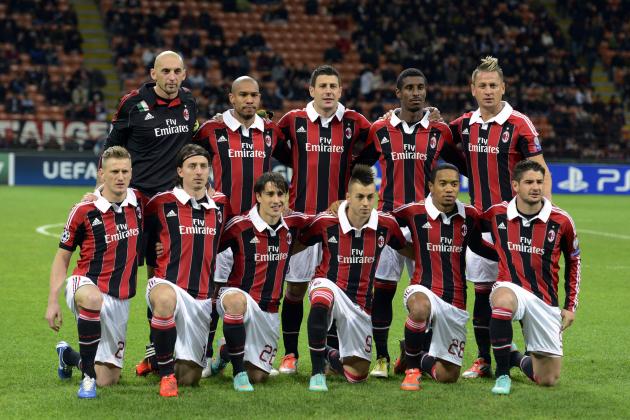 Claudio Villa/Getty Images

First up is Serie A's AC Milan.
Milan are one of the jewels in the world game—never mind Italian football.
The Rossoneri have won Serie A no less than 18 times and finished as runner-up 17 times. They have won the Champions League a phenomenal seven times and have also countless other wins like the UEFA Cup-Winners Cup and Super Cup, the Supercoppa Italia, the Intercontinental Cup and even the FIFA World Club Cup.
In short, AC Milan are about as big and important a club as you're going to get.
They pay vast wages, they create world stars and they buy the very best the world has to offer.
So, why are AC Milan languishing around in Serie A in ninth position, 14 points behind the leaders Juventus?
Massive underachievement, poor management and some decidedly dodgy players.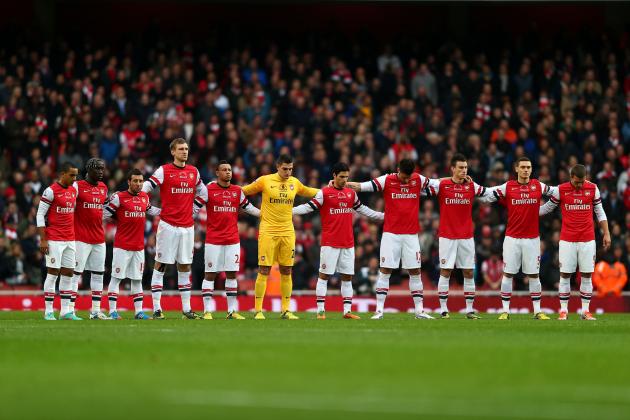 Clive Rose/Getty Images

Arsenal just ain't the way they used to be.
Back in the 2003-04 season, Arsene Wenger's crowning glory, the Gunners went the entire campaign unbeaten.
It was a truly phenomenal achievement, a once-in-every-100-years event—it was that special.
From there, Le Prof and this new generation of Arsenal players were going to dominate English football for years to come. The Frenchman had arrived in 1996 and reinvented Arsenal as a team. He rejuvenated the careers of players who had looked retired before he took over, and he introduced a youth system that could create players almost at will.
Nothing could stop the coming onslaught.
Except it didn't happen.
That Premier League win in 2004 was followed by an extremely lucky FA Cup win in 2005. The Gunners have won nothing since and have flirted with falling out of the Top Four all together.
The current Arsenal are a shadow of their brilliant past, and given their steady decline over the past seven years, they won't even be classed as underachievers in a few years' time.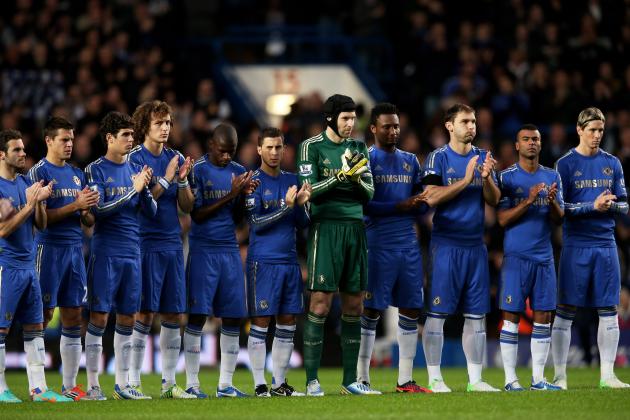 Julian Finney/Getty Images

How do you fix a problem like Chelsea?
For starters, you have to look at what the problem really is.
So, why are Chelsea underachieving?
Well, at the moment they have an average team. They are great going forward and brutal going back.
And as any wise sports fan will tell you, "Strikers win matches, defenders win leagues."
Owner Roman Abramovich, does not understand this principle.
He looks at his team and wants them to play like Barcelona. He looks at his team and wants to see strikers tearing away from defenders and scoring great goals. He looks at his team and wants the type of creativity and imagination not seen since Mexico in 1970.
He looks, and he wants.
Since taking over, Mr. Abramovich has gone through no less than nine managers.
In fairness, some of them deserved to receive their severance package, while others, quite simply, did not.
This race to sack the manager has resulted in a club with a fractured and disjointed approach and without the cohesion of a well-run team they have spent badly on in the transfer market.
Now, after nine years and some £2 billion of Mr. Abramovich's money, Chelsea have an imbalanced and underachieving team that looks odds-on to finish outside the Top Four, again.
EuroFootball/Getty Images

The Ukrainian Premier League is basically a two-team league.
A cold La Liga if you will.
The two biggest clubs in the country are Dynamo Kiev, who have won 26 league titles (including 13 USSR titles and 13 UPL titles) and Shakhtar Donetsk.
Between them, they have basically carved up the league almost every year since its inception in 1991.
In the past few years Shakhtar have become the real power in Ukraine: They have won the league every year since 2005—with the exceptions of 2007 and 2009, during which Kiev won.
Kiev, however, now seem to have taken the Arsenal path and are going down the road of least resistance.
Winning the league title no longer seems the priority it once was, and finishing in the top two positions and qualifying for the Champions League has become all-important.
With that in mind, their playing levels have dropped and expectation has dropped with it.
This season they sit in third, a massive 14 points behind Shaktar after just 17 games and, most importantly, just three points behind Dnipro. They have also exited the Champions League at the group stage.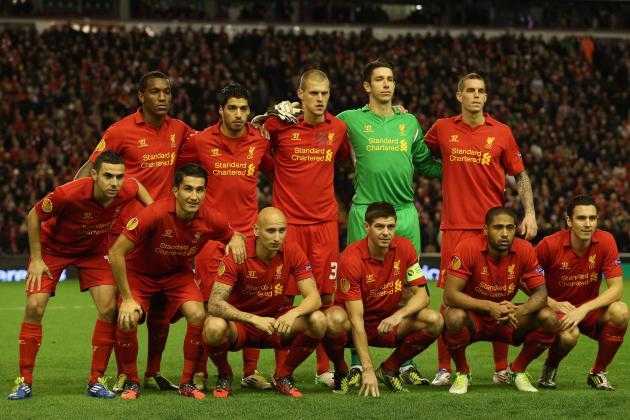 Clive Brunskill/Getty Images

You could write a 10,000-word thesis on Liverpool's fall from grace over the past 20 years, and you would still only tell half the story.
Make no bones about it: Liverpool FC are a huge club. Like AC Milan, they are one of the game's jewels.
Their wage bill is the fifth highest in the Premier League, at £120 million per annum. Anfield generates, on average, £1.5 million per home game, compared to Arsenal's average of £3.4 million per game.
Obviously, Liverpool are at a financial disadvantage when compared to the likes of Manchester United, Manchester City, Chelsea and Arsenal. However, their income far exceeds the like of Tottenham Hotspur, Everton and Newcastle United.
The problem with Liverpool is the mixture of the philosophies of Arsenal and Chelsea.
The main priority is to finish in the Top Four, while the wrong managers have come and gone, leaving the club with a massive wage bill and very little to show for it. This also leaves an incoherent tactical set-up that changes as soon as the next manager comes in—meaning that the process moves back to square one at every front-line departure.
They are probably the biggest underachievers on this list, but their fans remain as optimistic as ever, as new manager Brendan Rodgers gets his feet under the table.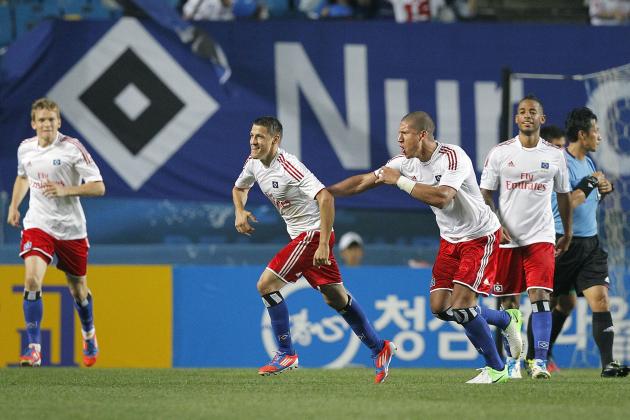 Kiyoshi Ota/Getty Images

In many ways, the Bundesliga in Germany is just like the Premier League in England.
For Manchester United dominating the domestic game in England, there is Bayern Munich in Germany.
For every Tottenham Hotspur or Everton, there is Hamburger SV.
Make no bones about it, Hamburg have not won the Bundesliga since 1983, but they are, without doubt, one of the giants of the game in Germany—the great underachieving giants of Germany, that is.
Boasting a stadium that can hold 57,000 screaming fans—and it usually does—Hamburg are the 10th best supported club in Europe—and the fourth-best supported team in Germany.
They dominated the domestic game for just over a decade between 1976 and 1987, where they won the title three times and finished second five times. They even went unbeaten for just over one year between January 16, 1982 and January 29, 1983. To this day, that 36-match unbeaten run is still the longest stretch in German football.
During that period they also won the European Cup and were regular headline makers with sensational signings, like when they snapped up Kevin Keegan from Liverpool.
Those glory days are long gone now.
These days, very much like Spurs and the Toffees, Hamburg float around the periphery of the European places threatening to compete on the biggest stage but never quite managing it.
For a brief moment in time they were the very best Germany had to offer. Until they attempt to reach those heights again, they will always be the great underachievers of German football.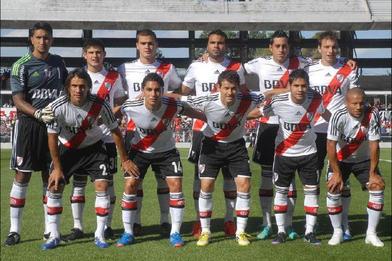 Photo From www.cariverplate.com (Official Website)
Like AC Milan and Liverpool, Club Atlético River Plate are one of the most important clubs in world football.
The Argentinian giants have won more Primera División titles than any other team: a massive 34 times. However, and most significantly, their last league win was in 2008.
Such is the competitive nature of the Primera División that it was no surprise to see Los Millonarios lose their title the following season.
However, shock waves went through world football when they actually finished the Apertura section of the season in last place—their worst finishing position in their 107-year history.
But three years later, the situation was to get worse when they were ignominiously relegated to the B Championship for the first time in their long and rich history.
Since then, massive debts, player sales, management sackings and poor all-around play have conspired to leave one of the great clubs in Argentinian soccer an also-ran.
Underachievers don't come much bigger than River Plate—once the most successful club in Argentinian football history.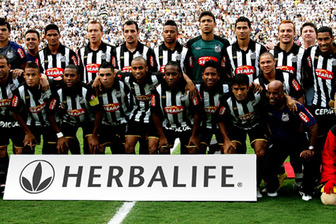 Photo From http://sports.herbalife.com/en-us/biographies/santos_fc_biography.htm
Due to the massive size of Brazil and the weird nature of their football system, the Campeonato Brasileiro Série A is probably the most and least important domestic trophy in the country.
The national league, popularly known as the Brasileirão, was only founded in 1959, and due to the massive nature of Brazil, it has generally played second fiddle to state-run leagues like the Paulista, which is the league in Sao Paulo.
In recent years the national trophy has become more and more important as it pits the best teams from all over the country against each other over a regular 38-game season.
European football's influence can be seen here, as this is the way leagues tend to operate across the Atlantic, with the biggest advantage being advertising, sponsorship and huge television revenues.
However, because the state-run leagues still function, when teams have no chance of winning the competition they tend to focus their energies elsewhere.
In this regard, we can clearly look at Santos, who are arguably the biggest and most famous team in Brazil, and say they have not deemed the national league as important as their domestic league.
Over their history, Santos have won the domestic Paulista 20 times, including thrice in the last three years. But significantly, they have only won the national league eight times—the last time being in 2004.
In this regard, Santos can be regarded as underachievers on a national and intercontinental level because they have also only won the Copa Libertadores just three times.
Given the size, wealth, fame, draw and power of the club, this is underachieving.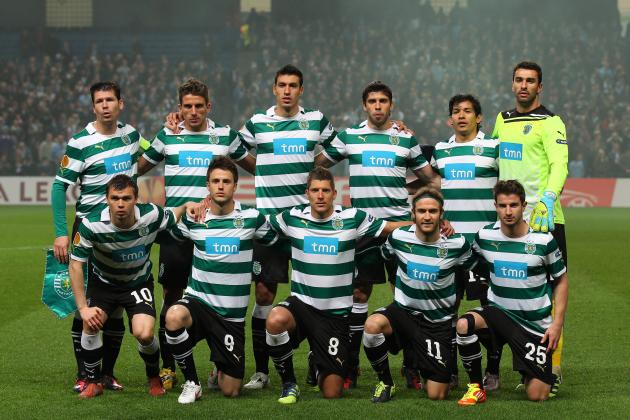 Alex Livesey/Getty Images

When it comes to football in Portugal, there are really only three teams to worry about: Benfica, FC Porto and Sporting Lisbon.
Lisbon, the noisy little brother to the Big Two, are no slouches when it comes to silverware.
Over their long and famed history they have won an amazing 44 trophies—including 18 league titles.
However, their last league win was back in 2002, and since then they have almost dropped off the radar completely—apart from a couple of Portuguese Cup wins in 2007 and 2008.
Alongside Benfica, Sporting dominated the domestic game in Portugal in the '40s, '50s and '60s, where they won the league no less than 13 times in 30 years.
The big change for Sporting was in the '70s when, for the first time, FC Porto started to become regular challengers for the title.
Then, between 1980 and 1985, Sporting Lisbon were basically left behind. Since 1982, of their 18 domestic league titles, they have only won two—in 2000 and 2002.
Despite their huge size, fantastic history and rich fanbase, Sporting are no longer considered credible title challengers.
Underachievement with a capital U.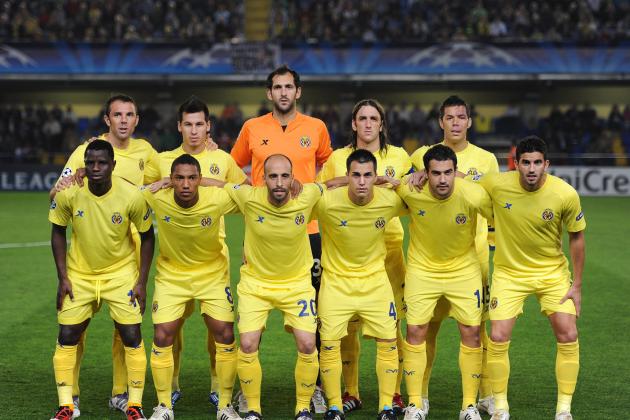 For the vast majority of their 89-year history, Villareal were no more than an afterthought, as far as Spanish football was concerned.
Between 1929 and 1956, they were little more than a regional team. Over the next 31 years, they spent the vast majority of their time in the Spanish Third Division, before everything changed in 1992.
That was the year they were promoted to the Segunda División. Just six short years after that they were rubbing shoulders with the likes of Real Madrid and Barcelona in La Liga.
The amazing thing about "The Yellow Submarines" (because of their bright all-yellow kit) was that they almost immediately made an impact.
Their first season in the top flight, they were relegated but then bounced straight back up the following season. What followed was truly amazing.
From out of nowhere, Villareal spent 12 seasons in Spain's top league and only finished lower than eighth on three occasions—two of those were in their first three seasons, while the last occasion was their unfortunate relegation in 2012.
The most spectacular thing about Villareal was that they challenged for Europe every season and even for the title on a few rare occasions. In 2005 they finished a respectable third, while their crowning glory was in finishing second in 2008—a massive 10 points ahead of Barcelona in third.
To even think such things seven years later seems sacrilege, but in 2005 Villareal were one of the best teams in Europe, and their finishing position was no fluke.
To prove that point, the Yellow Submarines went as far as the semifinals of the Champions League the following season before eventually being knocked out by Arsenal.
Are Villareal one of the true giants of Spanish football?
Not by a long shot, and their 23,000-seat stadium, El Madrigal, virtually guarantees that they never will be.
However, when you realise that they are lounging around in the Segunda División after only finishing outside the top eight just three times in 12 years, Villareal deserve their place in the list with the rest of the underachieving teams.