Manchester United 1-0 West Ham: 6 Things We Learned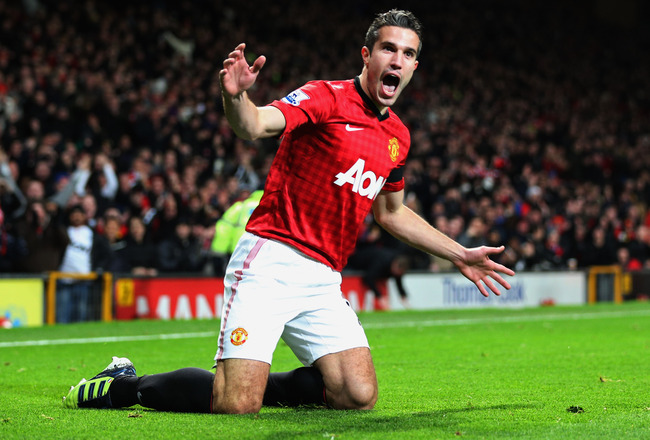 Clive Brunskill/Getty Images
A first-minute goal from Robin van Persie proved enough to down a plucky West Ham side Wednesday night in a clash that saw the return of Manchester United boss Sir Alex Ferguson's famous diamond formation.
Tactically, United were spot on for much of the game and deserved winners despite the close scoreline.
The result sees the Red Devils consolidate their position at the summit of the Premier League table ahead of rivals Manchester City.
Here are six things we learned from the game.
United Better off Without Old Guard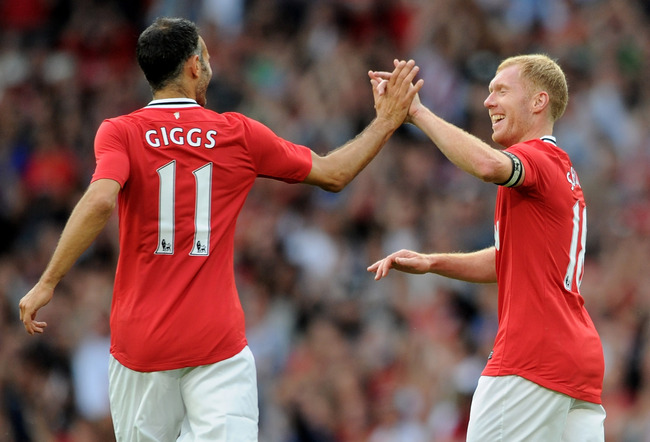 Chris Brunskill/Getty Images
Witnessing Ryan Giggs and Paul Scholes in action this season has been like watching a past-his-prime boxer who was great in his day, but can no longer stand up straight and slurs his words.
Most of us remember the two legends in their prime, but it's a painful sight to see neither capable of the greatness that defined their respective careers for so long.
United plugged for the younger, more dynamic duo of Tom Cleverley and Anderson in central midfield against West Ham and were the brighter for it.
It has become almost standard for a fan to dread Sir Alex Ferguson picking Giggs or Scholes in his team come matchday.
Carrick Operates Best in the Diamond
Michael Regan/Getty Images
Michael Carrick must be admonished for his role in United's poor form of late, but against the Hammers, he was close to being back to his best.
With the protection of Cleverley and Anderson in front of him, the holding midfielder didn't need to concern himself with attacking duties, rather being able to sit back and form the spine of the diamond formation.
His distribution from the back was excellent, and on the back foot, his mere presence forced West Ham to play the ball out wide to Matt Jarvis far more than they usually do.
Carrick is not yet a dominant enough presence to excel in a two man midfield, but with three in the middle, he performs best—out of the spotlight.
Tactics Come Up Trumps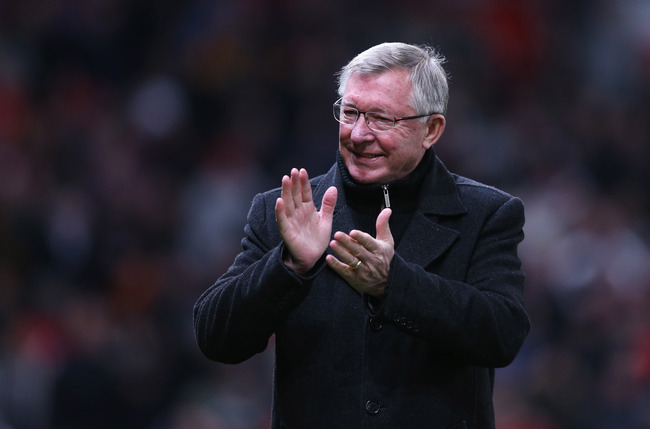 Clive Brunskill/Getty Images
None of United's traditional wide players have been performing well of late, so what does Sir Alex do Wednesday night? Dissolve the position completely.
The diamond formation may not typically produce many goals, but what it does produce is swift, free-flowing passing and a Wayne Rooney determined to cover every inch of the Old Trafford pitch.
Fullbacks Rafael and Patrice Evra, Rafael especially, were able to push up the pitch when the side was in need of help from wide positions, while Anderson and Cleverley also drifted out to the flanks at times.
Naturally, United's talisman Rooney was the trequartista hub around which the team's creative juices flowed and was arguably man of the match in the 1-0 win.
Anderson a Worthy Inclusion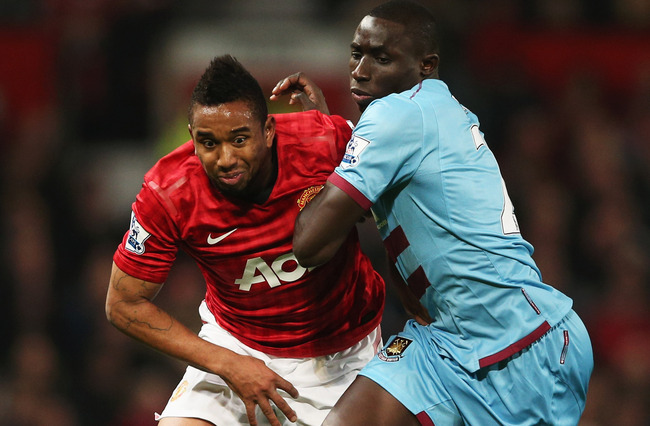 Clive Brunskill/Getty Images
After his barnstorming cameo at the weekend in the 3-1 victory over QPR, Anderson was a more than deserved starter Wednesday night against West Ham.
The Brazilian midfielder may have looked a little rusty at times in his passing and control, but he was a lively creative spark who was undoubtedly one of the more influential players on the pitch.
The diamond formation also allows him the freedom to press forward when the team is in attack, an aspect of his game that needs to be better utilised by Sir Alex.
With United fans having begged and pleaded for him to be given more of a role in the first team in recent weeks, this was one occasion when the Scotsman was right to relent.
Substitutions a Little Perplexing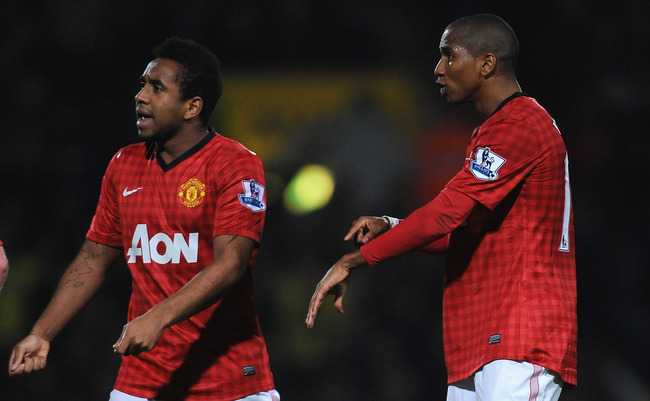 Christopher Lee/Getty Images
The one aspect of Sir Alex's decision-making against West Ham that was a little perplexing was his decision to substitute several of the team's most important players with United only a goal in front.
Ashley Young was very poor in the half hour he spent on the pitch, while the later introductions of Danny Welbeck and Phil Jones to the game also paid little dividend.
But for Sir Alex to sub off Anderson and Wayne Rooney, United's two best players on the pitch, was a dangerous move even if fatigue may have been a factor in his reasoning for doing so.
All the changes did was put the team under unnecessary pressure for the last 10 minutes of the game, giving West Ham all the impetus they needed to go on in search of an equaliser.
Clean Sheet a Welcome Result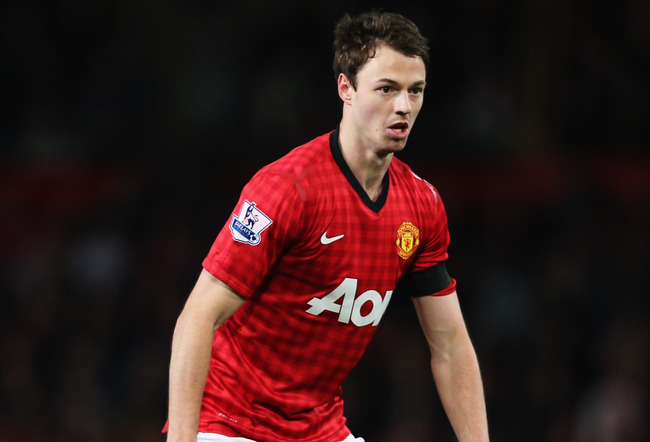 Clive Brunskill/Getty Images
Manchester United hadn't kept a clean sheet since the early October clash with Newcastle United heading into the game Wednesday night.
The defence has been run ragged in recent weeks by even the most unlikely attacks, but against West Ham, things improved a great deal at the back for the Red Devils.
Jonny Evans and Chris Smalling proved a study partnership, keeping a lid on Kevin Nolan, the Hammers' player of the season by a mile, and the goliath himself, Andy Caroll, for the majority of the game.
In more ways than one, United fans will be hoping much of what they saw at Old Trafford is a sign of things to come.
What did you think of the 1-0 win? Who impressed you most for United?
Follow @MaxTowle
Keep Reading

Manchester United: Like this team?