The Hungriest Rookies in the NFL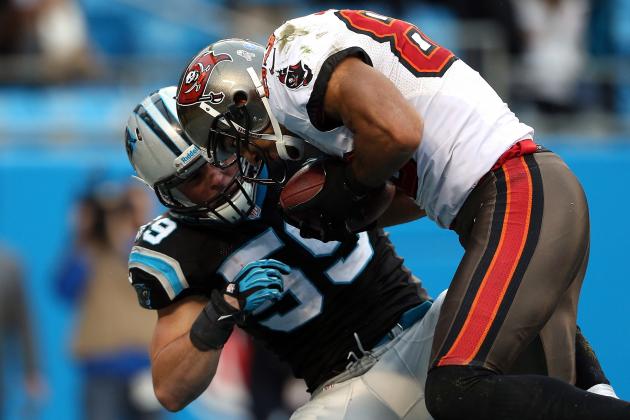 Streeter Lecka/Getty Images

They came into the league hoping to make a name for themselves. High round draft picks, low round draft pick and those who weren't lucky enough to hear their names called.
In the end, they all play with a hunger that keeps them hopeful of being a star in the NFL. These players have proven they are hungry for more and will be stars we all talk about five years from now.
While there is more players that probably could make this list, these players will earn future post season accolades and trips to Hawaii and larger, more substantial NFL contracts.
These players just seem to want it more.
As a side note, all statistics for this slideshow were taken from ESPN.com.
Begin Slideshow

»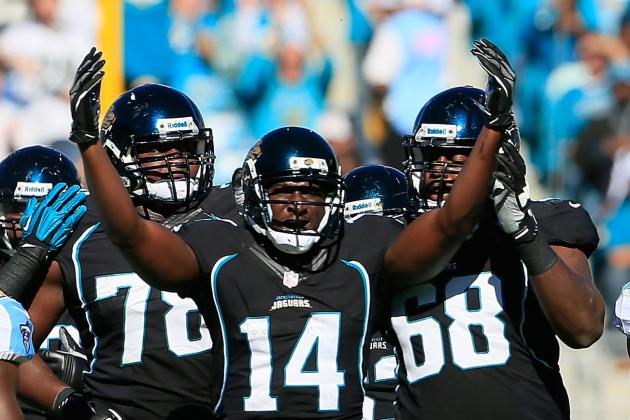 He was drafted with the fifth pick overall by Jacksonville. The local media, fans and the coaching staff thought he was the answer to their prayers.
Finally, a receiver who could replace the ill-fated receivers this team had drafted or signed in free agency since the retirement of Jimmy Smith and Keenan McCardell.
Through the first nine games of the season, he did nothing to justify his draft position and the natives here in Jacksonville were restless.
Then, a 237-yard receiving performance against Houston followed by touchdown-winning score against Tennessee last week has proved the light finally turned on for this major talent.
With Chad Henne throwing and he and Cecil Shorts catching, this is an offense that could bear watching the remainder of the season.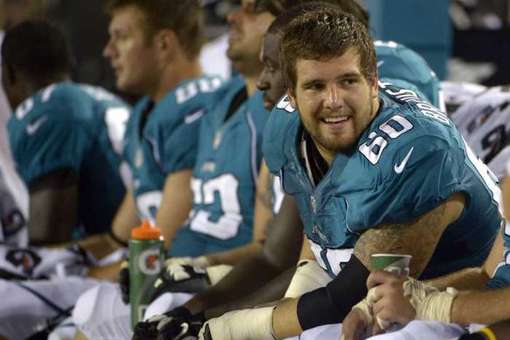 jacksonville.com
He went from being an All-American and starter at Ohio State to an undrafted linemen by the Jacksonville Jaguars.
Something is wrong with this picture.
Brewster had an outstanding training camp and preseason and fought his way into the starting offensive line for the Jaguars.
Having numerous players injured to start the season, including right guard Eben Britton, helped.
Brewster has been a solid if not spectacular player for a team that has had to deal with all kinds of running attack issues, which includes the loss of Maurice Jones-Drew to injury.
Brewster should be a fixture as an interior lineman for years to come.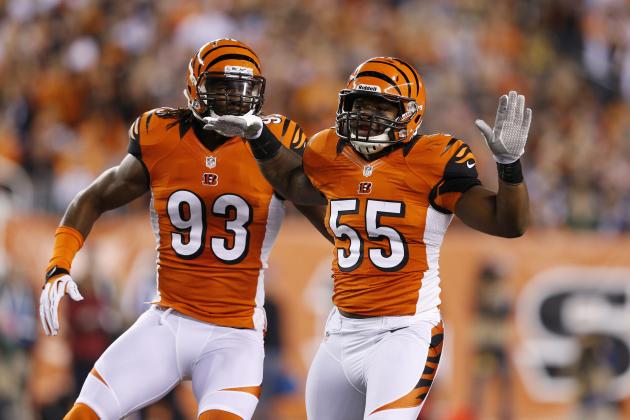 He was undrafted because of his erratic behavior and subpar workout at the NFL Combine.
Cincinnati took a chance on him and they should be happy with their decision.
On the season, the former Arizona State linebacker has 76 tackles, an interception and two fumble recoveries. And he has been playing special teams as well.
If he continues to pay this well, we will soon forget the problems at the combine and see he is one of the better up and coming linebackers in the NFL.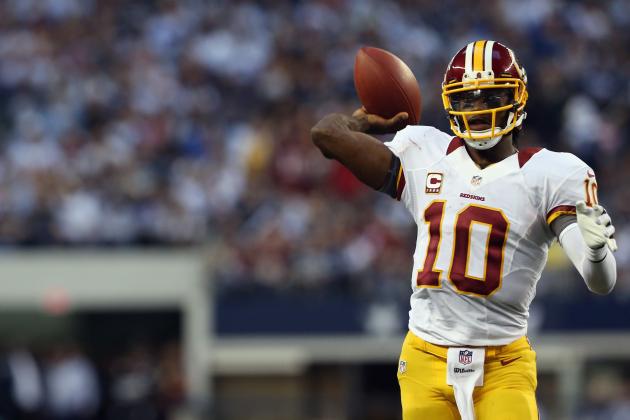 Did we really think he would be this good this early? Washington fans are glad he is.
Four touchdowns against Dallas, 16 touchdowns passing on the season and only four interceptions. He is giving Redskins fans a chance to believe they will soon reach the promised land. And with good reason.
He has already thrown for just under 2,500 yards and will undoubtedly be part of highlight reels on ESPN this year and for years to come.
That is something Redskins fans and its coaching staff can smile about. He is a special player.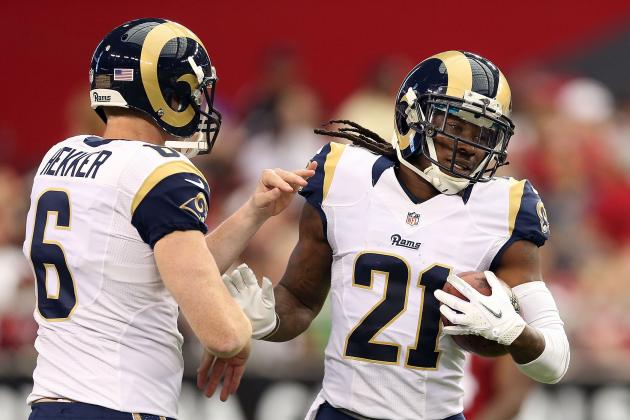 He has three interceptions this season as a rookie, of which two were returned for a touchdown. If that does not energize a defense, then I am not sure what does.
Jenkins was a steal in the second round by the Rams. A great cover corner and great return man for Jeff Fisher's team. The Rams are one of those teams that will be a playoff contender again before too long.
Jenkins will be part of that success.
He also has 47 combined tackles on the season and 12 passes defensed. Those numbers are something a former defensive back like Fisher loves to see from his rookies.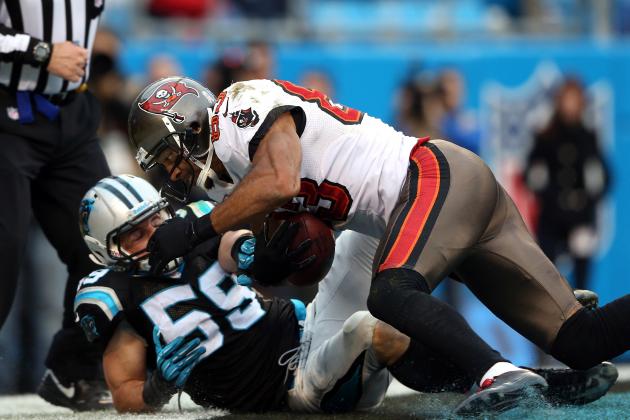 Streeter Lecka/Getty Images

He is to the Carolina Panthers what Sam Mills used to be. And head coach (not sure for how long) Ron Rivera hopes he will be better than John Beason when his career is all said and done.
Kuechley was the right choice for this franchise, which has taken a step back this season. Hopefully, the ship can be righted and the Panthers will be a feared team in 2013 and beyond.
Kuechley plays with the intensity of a Brian Urlacher or Paul Posluszny. He also amongst the leaders in the NFL in tackles so far this season with 105.
Play like that gets players noticed. Play like that also earns rookies post season awards.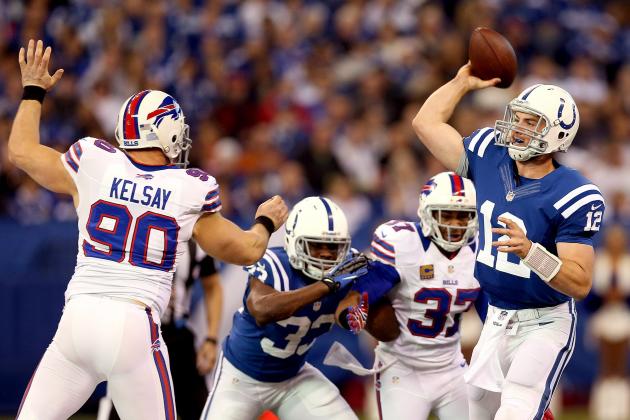 This is probably the easiest pick of them all considering this is a team that has a chance at the playoffs. Andrew Luck has been everything he was advertised to be and then some.
He 3,205 yards this season will demonstrate that.
This is not Peyton's team anymore.
The command in the pocket, the arm strength (which I think is as good as John Elway), and the mobility (something Peyton did not have), make this a team that will be a contender for the next decade.
There are times when teams just need to rebuild. This was one of them. It looks like Indianapolis went from "Peyton's Place" to "Luck's Lane" in two seasons.
Al Messerschmidt/Getty Images

He is everything the Buccaneers had hoped he would be when they made him a late first round selection out of Boise State.
As the fourth-leading rusher in the NFL at this time (1,050 yards), could he do more? Only if he could pass, throw, catch and tackle all at the same time.
It's safe to say Doug Martin was a great pick when the Buccaneers, who had already traded with the Jaguars in the first round, snuck back into the end of the round, and snatched Martin up.
This is a team that is rebuilding and on the rise. Martin will be a huge part of the process as the Bucs become a contender, not a pretender in 2013.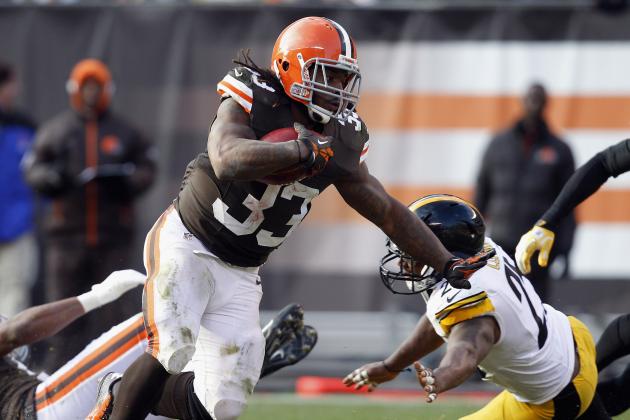 Another player who seems to be moving Cleveland forward.
Richardson already has 755 yards on the ground and six touchdowns this season for the Browns. While their record may not indicate the team is going to get better (three wins), the fact this team and franchise is under new ownership and probably will have a new head coach and general manager next season, does.
And they beat Pittsburgh last week.
Richardson is a "franchise" piece to build around. With him running the ball and Brandon Weeden tossing it around the yard, this could be a team we see in playoff contention by 2015.
Yes, I am talking about the Browns.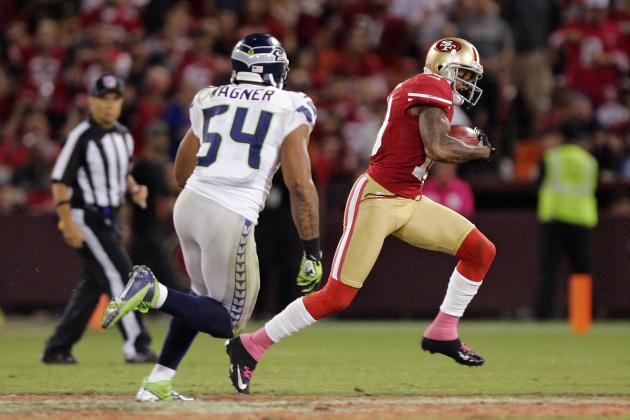 With the 47th pick in this year's draft, the Seattle Seahawks added speed and intensity to their defense.
Bobby Wagner has been a stud for them since coming out of Utah State.
As one of the leaders in tackles in the NFL this year (90 so far), Wagner is one of the reasons Pete Carroll and his coaching staff are on the verge of something great in the state of Washington.
Wagner also has two interceptions this season.
Seattle has always been a team with quick, strong linebackers. Wagner was drafted and plugged in as another great one.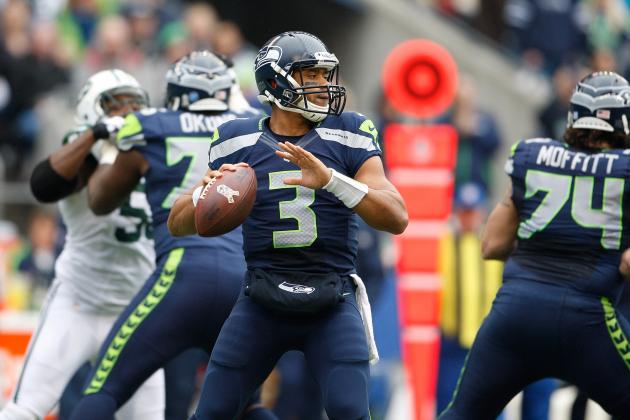 He may have been drafted in the third round, but this mighty might of a quarterback beat out Matt Flynn, the heralded free agent signee for the starting job.
Seattle's future looks oh so bright.
With his arm and his legs, Wilson has the Seahawks and its fans thinking long-term and postseason all in the same sentence.
He looks poised in the pocket and can move around and make things happen in the Seattle offense.
He has already thrown for over 2,000 yards this season and has 17 touchdowns to his credit.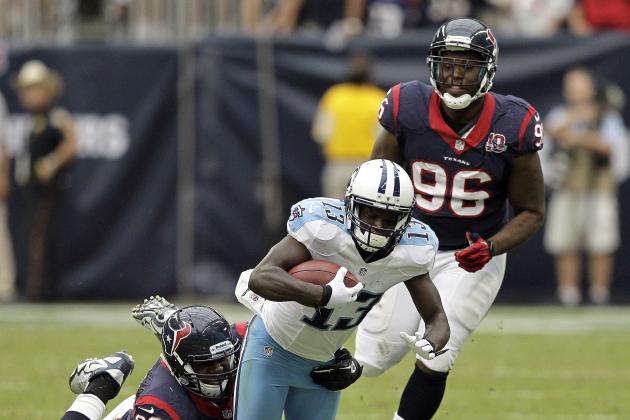 He leads all rookie receivers in receptions and is a great compliment in the offense to both Kenny Britt and the running of Chris Johnson.
Admittedly, when Tennessee made this choice, I was a bit skeptical, like this may have been a reach. I was wrong. Wright was the right move.
Having 48 receptions as a rookie is nothing to sneeze at and having already played in an offense with Robert Griffin, III at Baylor proved he could catch the ball with a scrambling quarterback, or a pocket passer.
Either way, Tennessee has found a wide receiver for the immediate future.
Jake Locker must be smiling ear to ear.