What Is Next for Auburn's Assistant Coaches?
Use your ← → (arrow) keys to browse more stories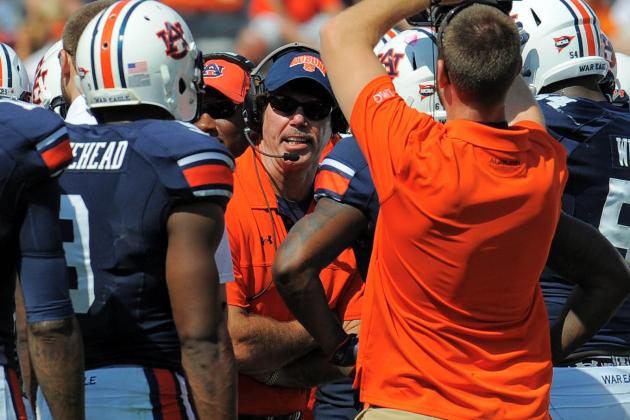 Shanna Lockwood-US PRESSWIRE

There's a distinct likelihood none of the nine Auburn assistant coaches are back in 2013. That's the nature of regime changes. The coordinators and position coaches have been offered the opportunity to stick around in the interim by athletic director Jay Jacobs, and none have publicly announced their departure. Multiple assistants were spotted at the football facilities Tuesday — business as usual.