UEFA Champions League Expansion: Implications of a 64-Team Format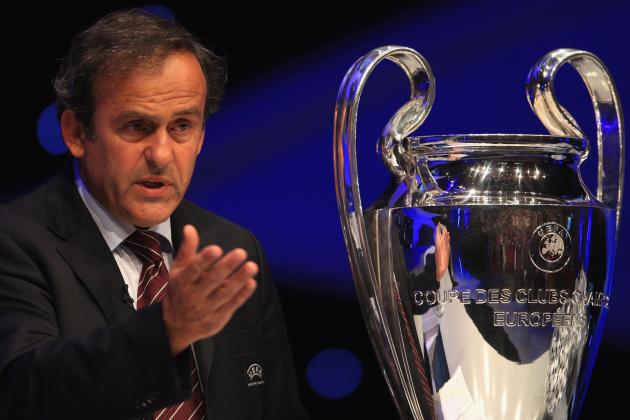 Jamie McDonald/Getty Images

UEFA are considering doubling the number of teams in the Champions League, from 32 to 64, and potentially scrapping the Europa League.
Said UEFA president Michel Platini, in an interview with ouest-france.fr (translation by Google):
There is an ongoing debate to determine what form will the European competitions between 2015 and 2018. We talk, we will make a decision in 2014. There is nothing decided yet.
There are many factors at play here, and opinions differ wildly on the concept of expanding Europe's premier club competition—as they do on the idea of ditching the much-maligned Europa League.
Here's B/R's Clark Whitney:
Platini: Uefa may scrap the EL & expand CL to 64 teams. With mid-table clubs involved, how could it be called a "Champions" League?

— Clark Whitney (@Mr_Bundesliga) November 28, 2012
And here's commentator Guy Mowbray with a contrasting view:
Bigger Champions League & no Europa League? This might be Platini / UEFA's first good idea. Interesting.

— Guy Mowbray (@Guymowbray) November 28, 2012
To help you pick a side on the debate, here are some potential implications of expanding the Champions League.
Begin Slideshow

»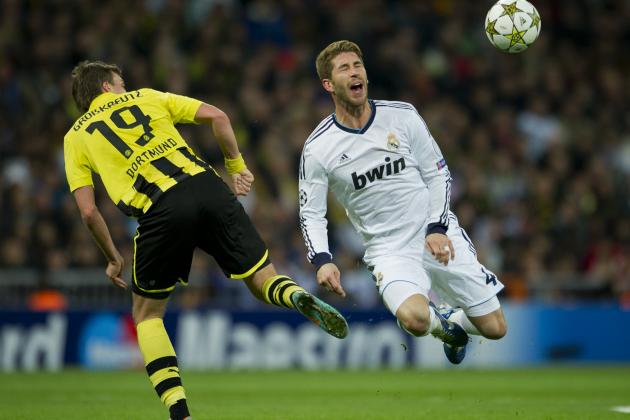 Jasper Juinen/Getty Images

Assuming UEFA opted to double the size of the group stage, making for 16 groups of four teams rather than eight, we could expect to see a lot more predictable, one-sided matches.
Some already complain that the Champions League group stage is a routine procession, but there are still three groups with knockout places at stake going into Matchday 6.
We certainly wouldn't see the likes of Group D—with Real Madrid, Manchester City, Borussia Dortmund and Ajax together—if UEFA went to 16 pools of four.
In this case, maybe less really is more.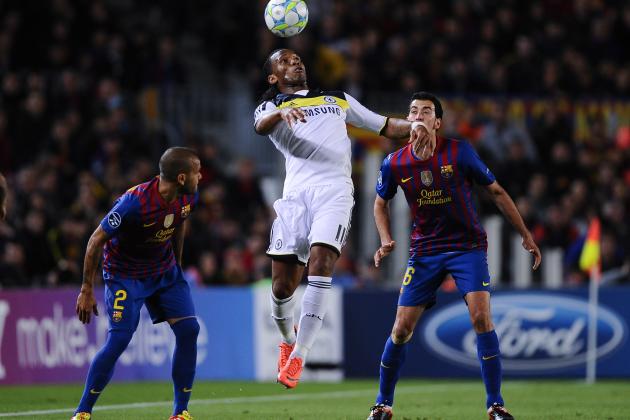 David Ramos/Getty Images

Assuming UEFA opted for a knockout round of 32 (with two teams from each of the 16 groups going through), we'd be getting an additional 16 two-legged Champions League ties a season.
It's the knockout stage where things really matter, so increasing its scope can only add to the drama served up—right?
The counterargument is that a bigger knockout stage dilutes competitiveness. We may very well be served with a slew of predictable, one-sided ties in the first knockout round and be left yearning for the days we went straight to 16.
In addition, UEFA would run a bigger risk of a freak upset putting a team like Barcelona or Real Madrid out before the tournament has really started.
To the same token, you might argue those kind of upsets are what keeps things interesting.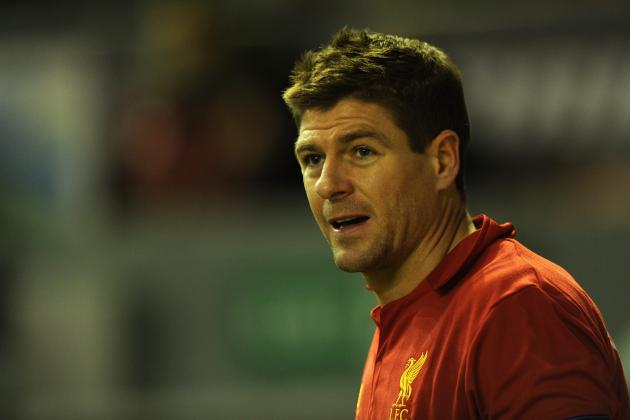 Chris Brunskill/Getty Images

This could be seen as a good or a bad thing, depending on the perspective of the clubs involved.
The Europa League currently offers the potential for 32 teams to still be involved in European competition in February.
In addition, a further 16 clubs will still be alive in the knockout stages of the Champions League.
That gives us 48 clubs still benefitting (or not?) from European competition, deep into their domestic season.
If UEFA scrap the Europa League, that number will almost certainly fall to either 32, or 16—depending on the how a new-fangled Champions League would work the progression from group to knockout stages.
Mike Hewitt/Getty Images

The Champions League is an enormous, ever-inflating cash cow.
According to BBC figures, Chelsea earned £49 million from their improbable march to glory last season, while Manchester United banked £28 million despite going home in the group stage.
Meanwhile, Atletico Madrid picked up just £8.5 million in their run to Europa League triumph.
Put simply, the Champions League is where the big money is—in TV deals, endorsements and revenue potential for the teams concerned.
If UEFA expand the format to 64 teams, the wealth would—in theory at least—be spread more evenly across Europe's top clubs.
This could in turn make for a more level playing field in the respective domestic leagues. Equally, you might argue it will simply make the rich clubs richer, because it will most likely be they who progress furthest and thus take the biggest benefit from the expanded format.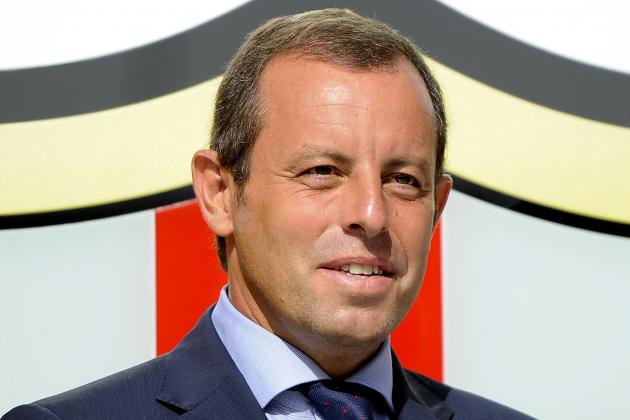 David Ramos/Getty Images
Barca chairman Sandro Rosell
If UEFA make the Champions League a more consuming competition, the arguments for shrinking domestic leagues will get louder.
Barcelona president Sandro Rosell believes Europe's top leagues should be cut to 16 teams to allow for more focus on the Champions League and potentially open the door to weekend matches between the continent's biggest clubs.
Said Rosell, as per The Telegraph, in 2011:
The objective of reducing from 20 to 16 teams is to give more space to our players. We want a bigger Champions League and hope one day we could play perhaps Barcelona versus Manchester United on Saturdays. It's something all of them would have to agree to. That includes the Premier League.
Premier League chairman Richard Scudamore responded by saying, "It's not going to happen." (BBC)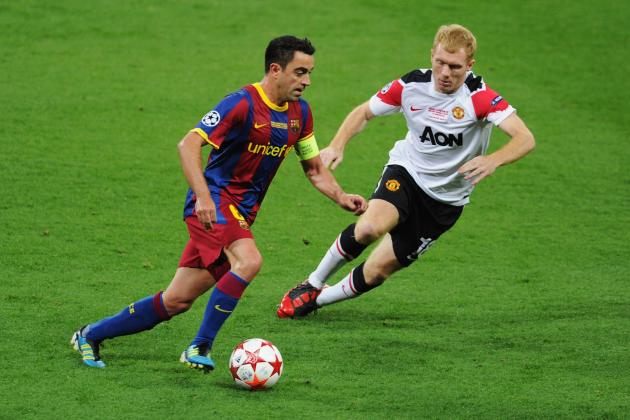 Michael Regan/Getty Images

Barca chairman Rosell has also hinted at the possibility of Europe's elite—as represented by the independent European Club Association (ECA)—breaking away from UEFA and forming their own competition if the don't get what they want.
Said Rosell in 2011, as per BBC:
If UEFA and the ECA reach an agreement, then that's good for both parties. If not, with or without the UEFA umbrella, the ECA is entitled to organise their own champions' competition by themselves.
The ECA is headed by chairman Karl-Heinz Rummenigge, with Rosell serving as one of three vice-chairmans. Board executives include Manchester United's David Gill and Real Madrid's Florentino Perez.
The notion of a "European Super League" is not a new one. In 2006, a document was leaked that appeared to show Europe's biggest hitters—in the guise of the G14 group (details here)—plotting the formation of a such a competition (Independent).
UEFA reacted strongly, clearly sensing a threat to their Champions League format. This time around, Platini doesn't seem overly concerned.
"I can't see how it (a breakaway league) could work outside the UEFA framework," he said. "Who will referee them? In what stadiums will they play?"
But could it be that doubling the Champions League would be UEFA appeasing the ECA and thus avoiding a potential conflict ahead?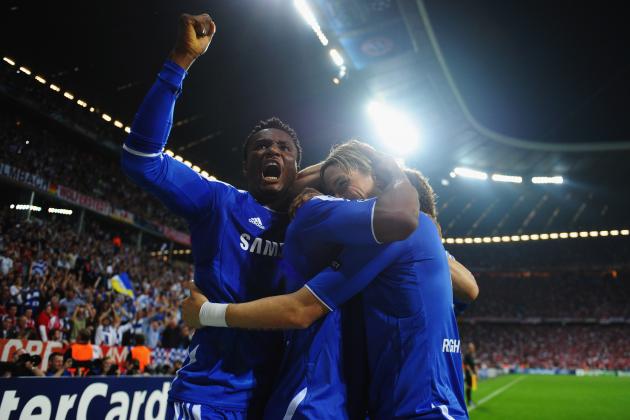 Laurence Griffiths/Getty Images

It's worth saying at this point nothing has been decided. Platini has merely said UEFA are considering their options and the Champions League will stay as is for next season at least.
Perhaps more pressing are the needs of the Europa League, which seems to sleepwalk through a endless number of non-event matches before eventually reaching the point at which we actually start to care about it.
Here's Simon Rice, for The Independent:
The Europa League, which Fulham reached the final of in it's first year, has been criticised for the number of games involved. The current format sees a group stage leading to a final 32, meaning a marathon 14 matches to reach the final.
Would killing the Europa League be a positive step? In its current format, yes.
Would adding an extra 32 teams to the Champions League be a way appease the clubs who would miss out? Of course it would.
But if it's Europe's elite going head-to-head in the most concentrated talent pool in world football that gets you excited, a 64-team Champions League is not the way forward.
I'd argue for the Champions League to stay as is, with the Europa League reverting back to a straight knockout tournament and the winners earning their place in the Champions League the following season.
I also think UEFA should scrap the ridiculous process of sending third-place teams in the Champions League group stage through Europa League.
But that's just my take. Please get involved in the comment thread below or reach out to me on Twitter with your thoughts on the issue.