5 UFC Fighters with Slick Submissions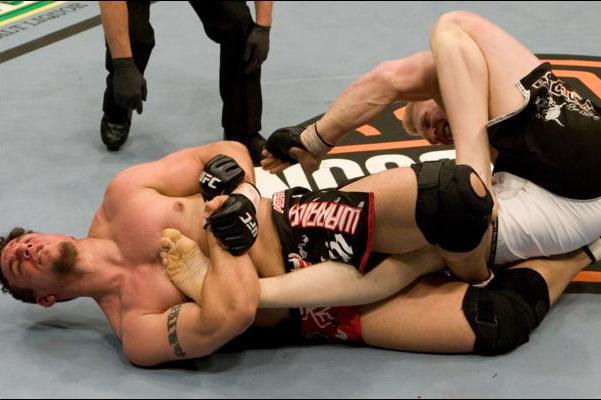 Photo courtesy of mmalinker.com
Every fan loves and appreciates a good submission finish.
There are so many ways of submitting your opponent. You can choke them, lock one of their joints or bend a limb the way it's not supposed to go.
Some fighters are more adept at catching their opponents in submissions than others. These fighters are extremely dangerous.
They will look for creative and brutal ways to end their opponent's night.
There are many excellent submission fighters in the UFC not on this list, but feel free to leave me a comment about who they are.
Without further ado, here are five UFC fighters who are submission wizards.
Begin Slideshow

»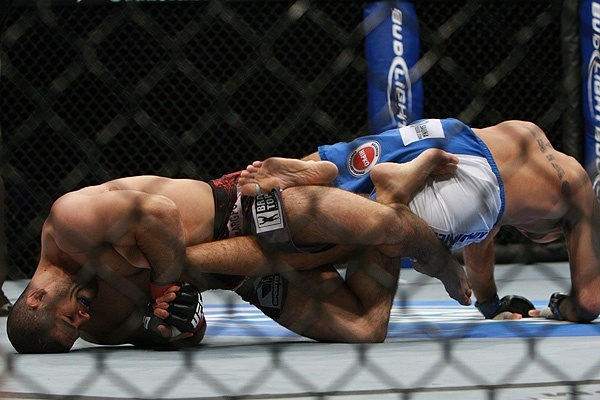 Photo courtesy of sherdog.com
Palhares is known for one of the most dangerous and brutal submissions in MMA today—the heel hook.
He's an expert in them.
He holds six wins by that very submission. It's very dangerous, and Palhares knows exactly how to catch unsuspecting fighters and end their night very quickly.
It's well known that if you go to ground with "Toquinho," he may very well be leaving the Octagon with a limb that night.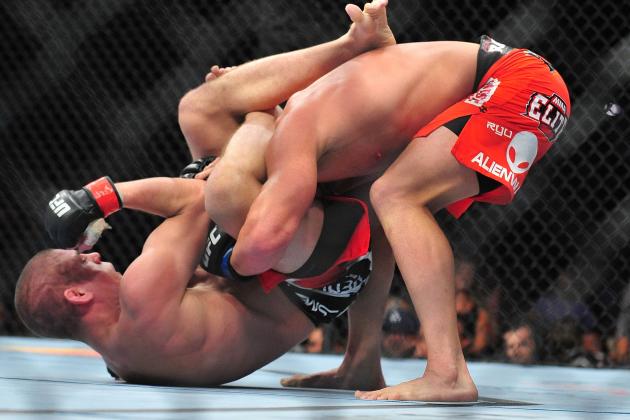 Gary A. Vasquez-US PRESSWIRE

Joe Lauzon has some of the best submissions in the UFC today.
He has seven UFC submission wins, and a stunning total of 18 overall.
Lauzon is incredibly dangerous when the fight hits the mat. From locking up triangles and armbars, to even a kimura, Lauzon has done it all.
He's always moving and shifting position on the ground. Once he sees a submission opportunity, he latches on and finishes the fight.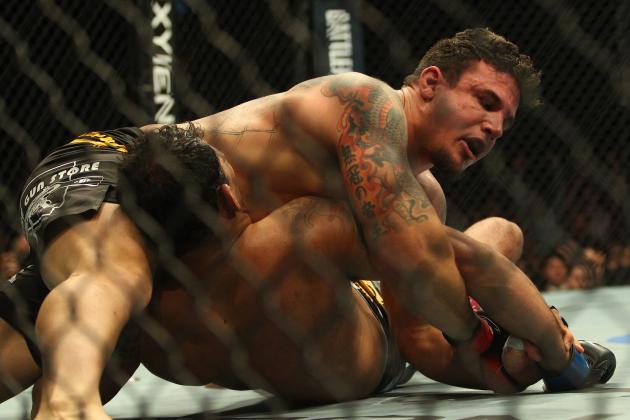 Tom Szczerbowski-US PRESSWIRE

Arguably the best submission heavyweight in UFC history, Frank Mir is a threat to any heavyweight on the ground.
His grappling and submission prowess is legendary.
The kneebar on Brock Lesnar, the nasty armbar that broke Tim Sylvia's arm, the shoulder-popping kimura he used to submit Antonio Rodrigo Nogueira—Mir is unmatched on the ground.
The kimura against Nogueira is still one of the nastiest-looking submissions I've ever witnessed. Even more impressive was that he was the first man to submit Nogueira in an MMA career that started in 1999.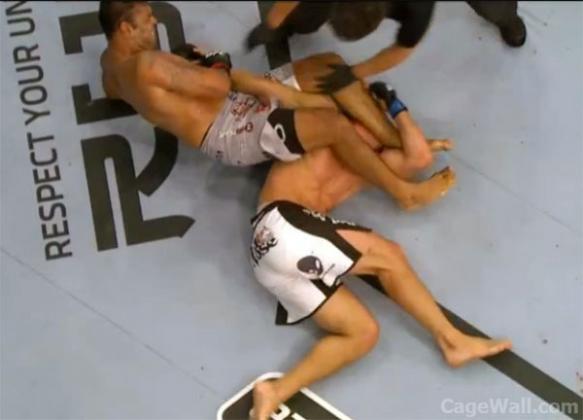 Photo courtesy of cagewall.com
Big Nog is regarded as one of the legendary submission fighters of MMA history.
He holds an astounding 21 wins by some form of submission.
He's tapped fighters using chokes, armbars and even a crucifix in his first MMA fight.
He's defeated fighters like Mirko Cro Cop, Mark Coleman and Dan Henderson by submission in his career.
Please never tell Big Nog that jiu-jitsu doesn't work, or you might end up in an armbar like Dave Herman found out.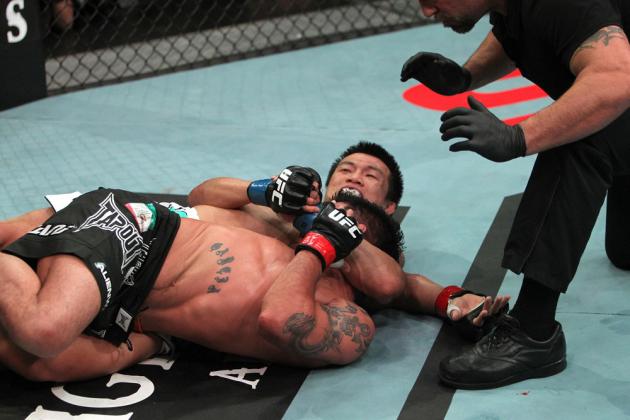 Photo courtesy of deliberationroom.com
Fans everywhere will know exactly why "The Korean Zombie" is on this list.
He made history in his UFC debut by pulling off a move never seen inside the Octagon before.
His twister submission against Leonard Garcia will be remembered by fans for many years to come.
He also submitted the highly touted Dustin Poirier with a brabo choke in their main-event fight.
Chan Sung Jung is a creative fighter, who sees submission opportunities and turns them into highlight reels.
Tweet me @FuscoNation16.