NBA Studs and Duds: Minnesota Timberwolves vs. Sacramento Kings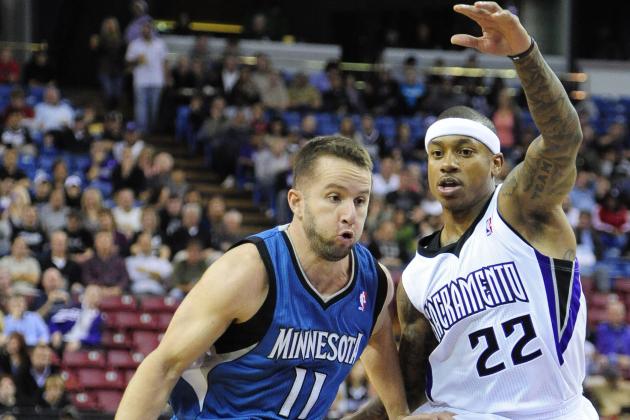 Kyle Terada-US PRESSWIRE
Two of the smaller attractions in the league
Minnesota finally broke past their five-game losing streak and got Kevin Love his first win of the 2012-13 season. The scoring was surprisingly balanced, as all the 'Wolves starters got into double digits. The Kings had their moments and brought the game within two, but were never able to take over in front of their own fans.
Let's take a look at the people and instances that affected this game.
Begin Slideshow

»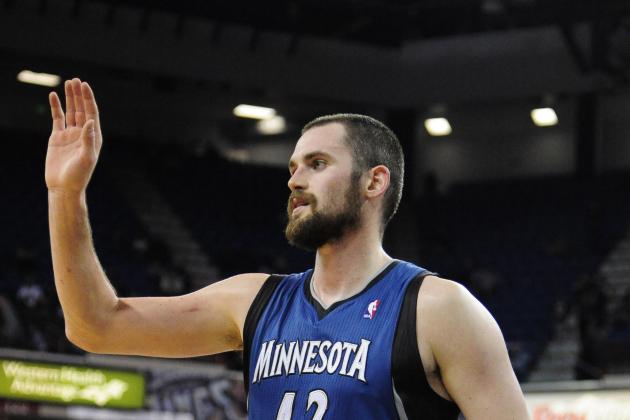 Kyle Terada-US PRESSWIRE

In standard Kevin Love fashion, he finished this game with a fantasy player's dream 23 points on 8-17 shooting, 24 rebounds (three offensive), two steals and a blocked shot. While he may not have taken over the game, outside of his lucky dagger to finish the game, Love kept Minnesota one step ahead of Sacramento the entire game.
While he only hit two of eight shots from deep, he compromised by staying closer to the hoop and deferring most of the three-point shots. Instead, Love simply got all those tip-ins and easy putbacks that make opposing coaches go rabid.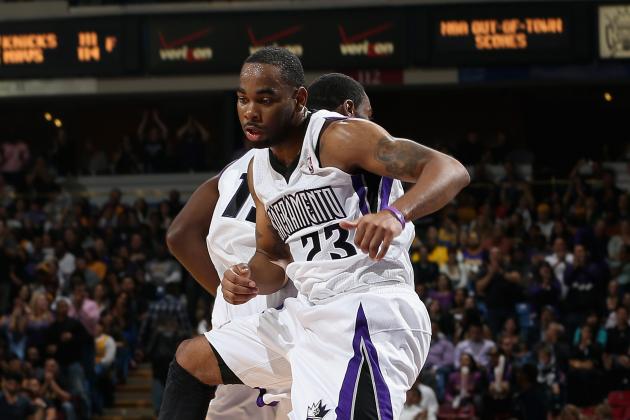 Ezra Shaw/Getty Images

Whether it was DeMarcus Cousins, Tyreke Evans or Marcus Thornton, Sacramento nullified any positive momentum that they had by playing the ball-stopping offense that has been plaguing this team for years. While these players may put up good raw stats, it's not conducive to winning. This is primarily because efficiency goes down and it is easily defended.
If these young Kings want to go places, they will have to play within the system and themselves.
The things is, everyone knows that it is possible (see their win against the Lakers). It's just a matter of getting everyone to buy into the system.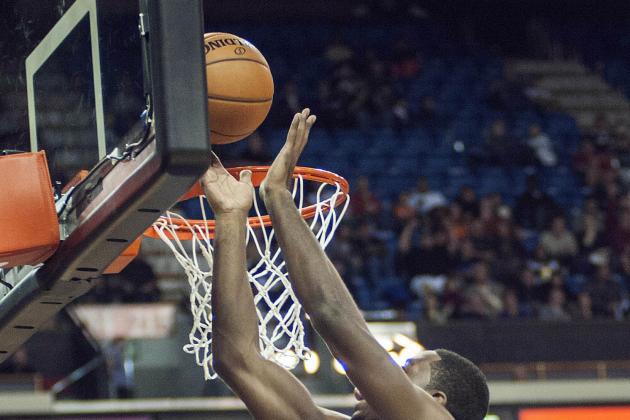 Ed Szczepanski-US PRESSWIRE

While the majority of the team was focusing on their own scoring opportunities, Tyreke Evans had himself a magnificent game and a very solid stat line to boot: 20 PTS, seven REB, six AST and two BLK.
While Tyreke is no stranger to big numbers, it was the efficiency at which he got them. Evans went 9-14 from the field, including two-three from deep, and only turned the ball over twice. He took deep shots only when he had to, and relied on his strength of driving to the hoop. If he can recapture some of the magic from his rookie year, there will be more games like this one.
With his slashing abilities and athletic gifts, there should be no excuse for why he can't do this more often.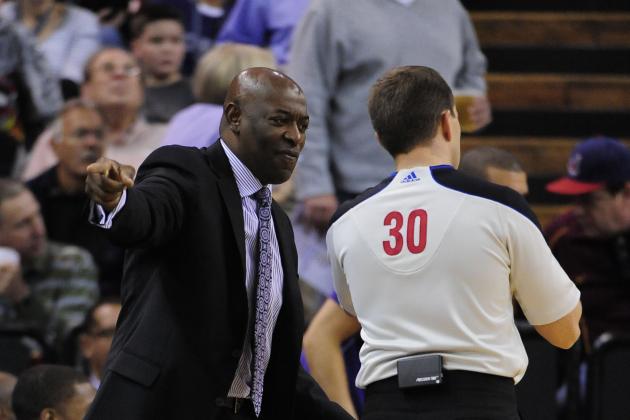 Kyle Terada-US PRESSWIRE

While the officials called a solid game for the majority of the contest, there were some puzzling rulings. One of the biggest ones was an instance in which Kevin Love and DeMarcus Cousins collided. The referees both signaled two different things (one a charge the other a blocking foul). As the video shows, the referees decided to deliberate, and came to the conclusion that they should call a double foul.
Searching back through NBA archives, there are no other instances in which something like this has happened. I guess there's a first for everything.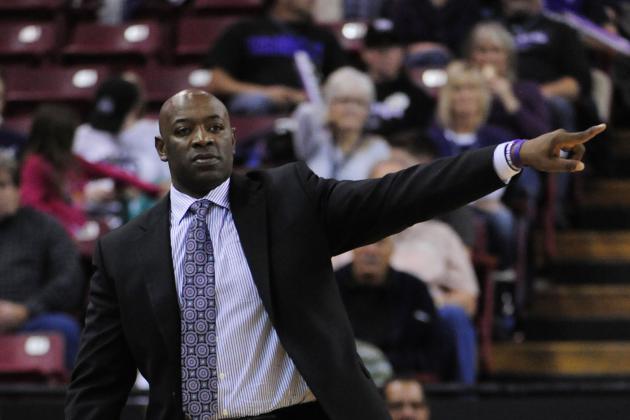 Kyle Terada-US PRESSWIRE

Zone defense is simply not a very common scheme in the NBA (just look at the struggles of most Syracuse players), as most players are too athletic and shoot too well for it to work.
However, Sacramento coach Keith Smart went with a pseudo two-three zone. The purpose of this was to make the Timberwolves shoot perimeter jump shots, which had been a struggle for them in recent games. It also kept them from getting any easy inside shots. In addition, they managed to cover the zone's weaknesses by playing some man-to-man on perimeter players.
This adjustment by Sacramento really halted a Minnesota run and forced the visitors on their heels, allowing the Kings to make a run at the lead. In the future, adjustments such as this one will really help the team.
Kyle Terada-US PRESSWIRE

Despite some nifty passing and solid offensive flow, Minnesota's 17 turnovers really hurt them in the second half.
The Kings managed nine points off of Minnesota turnovers in the third quarter alone, most of which came on easy fast-break dunks and layups. Some of the turnovers were understandable, such as when a great defensive play by Jason Thompson negated a post-up attempt by Pekovic.
However, most of them were horrible decisions with passes (primarily Ridnour and Kirilenko) and resulted in five-on-four and three-on-two situations.