Liverpool: Top 10 Strangest Liverpool Transfers Since 2004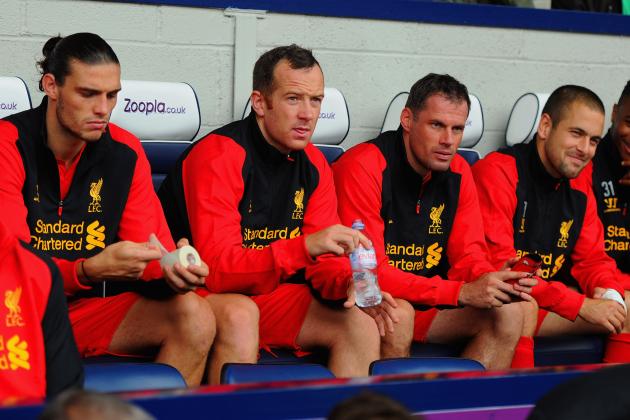 Michael Regan/Getty Images

Every English Premier League team has some strange signings now and then.
How Juan Sebastian Veron's appalling two years at Old Trafford convinced Chelsea to shell out £15 million is still one of the greatest mysteries of world football. And what about Francis Jeffers' move to Arsenal? With manager Arsene Wenger normally so good at judging talent, perhaps his football-dar was experiencing a malfunction the day he signed the striker.
However, Liverpool have to have the most bizarre history when it comes to buying, selling or indeed failing to sign players.
And this is a list of their top 10 oddest movements in transfer windows over the past eight years.
Of course, some Reds signings have been genius. Case in point: Xabi Alonso.
But there are others who have caused raised eyebrows in the media—and the stands—for many reasons.
This is not a list of the worst players Liverpool have signed. So, don't expect Djimi Traore (how he ever won a Champions League medal is beyond me) or Christian Poulsen to pop up anywhere.
But what are the top 10 most bizarre transfers Liverpool have been involved in since 2004? Read on to find out—and, of course, feel free to add your own in the comments below.
Begin Slideshow

»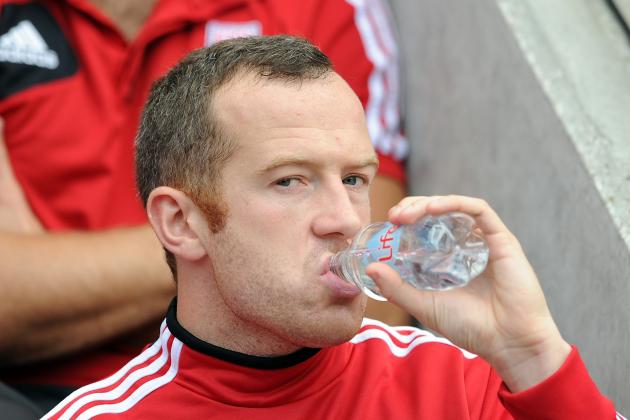 Chris Brunskill/Getty Images

No Liverpool fan will tell you that Charlie Adam lived up to his hype, or his price tag, when he signed in 2011. Or at least, none that I've spoken to.
Despite all the plaudits Charlie Adam received whilst playing for Blackpool, he was doing just that: playing for Blackpool. In a mediocre team, a slightly above-average player will of course stand out. How did Adam really have the talent to warrant a move to Liverpool?
His two goals in 27 EPL appearances suggest he most likely did not. He didn't reap the rewards the Reds were expecting and was promptly sold to Stoke City a year later for two-thirds of the price he was bought for.
Overall, buying players from relegated teams isn't always a great idea. Especially one who has only spent a single season in the top flight of English football since 2009.
His weaknesses were unmasked, and Adam left the former champions of Europe to join a more reasonable side that matched his ability.
No offense to any Stoke fans, of course.
Strange Transfer Reason: Trying to turn average players into something special.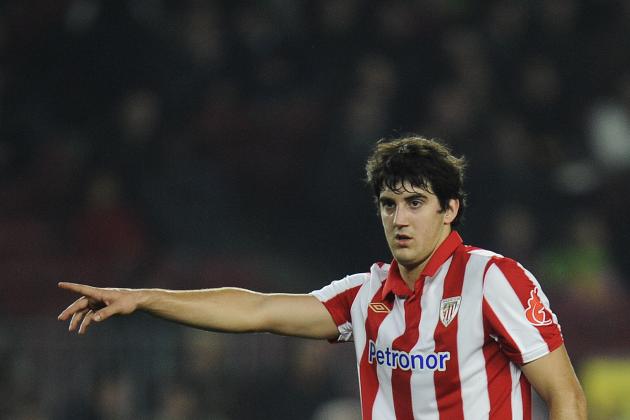 David Ramos/Getty Images

Mikel San Jose is a name some people may not recognize, but that is probably because he never actually played a first-team game for the club.
The central defender was signed by then-manager Rafael Benitez in 2007 from Athletic Bilbao at just 18 years old and looked set to be a future star of the Spaniard's side.
However, with Jamie Carragher the usual starter, and Daniel Agger and Martin Skrtel fighting for the second CB position, San Jose was sent on loan to his former club in 2009-10. He signed permanently with them the season after.
Benitez could argue that he was setting Mikel free by allowing him to leave for La Liga. But should San Jose make the Spain squad in a few years' time—a realistic prospect—Liverpool will be shaking their heads and wondering why they let him go, without giving him a proper run out.
Strange Transfer Reason: Not letting players realize their potential.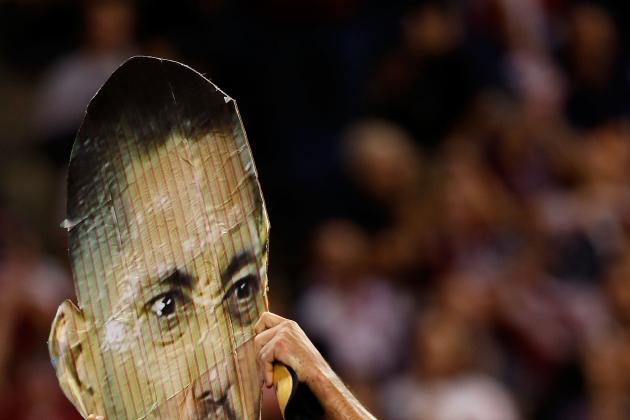 Jamie Squire/Getty Images

Clint Dempsey could well be one of the biggest mistakes Brendan Rodgers will make in his Liverpool career.
Liverpool have had a long history on missing out on certain players who have gone on to make an impact in the Premier League. To be fair, they aren't the only club. But they had opportunities to sign both David Silva (via Daily Telegraph) and Michu (via Daily Mail) in recent years before deciding against it.
However turning their back on Clint Dempsey this summer was one of the strangest decisions. Rumoured to only have offered £3 million for the forward, the manager and owner weren't keen to improve the bid to tempt the player (via The Guardian). However, with high-priced purchases of Joe Allen, Fabio Borini and a £4.5 million loan signing of Nuri Sahin, perhaps Liverpool could have handled their finances a little better.
Dempsey wanted to join, but Liverpool decided not to try and fight for the player. And this could be costly this season, with Luis Suarez the only recognized striker on their books who isn't injured.
Strange Transfer Reason: Not willing to pay market value for good players.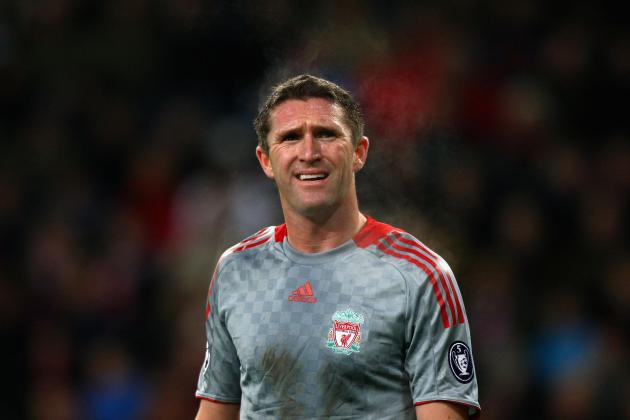 Ryan Pierse/Getty Images

Robbie Keane arrived at Anfield full of promise after some stunning displays for former club Tottenham Hotspur.
Coupled with a £20 million price tag, there were high expectations for the Irishman, but none of these were fulfilled.
He started 16 Premier League games for the Reds but only managed five goals in that time, along with just two in six appearances in Europe. Not exactly the strike rate he showed when in London.
He only spent five months at Liverpool before they sold him back to Spurs at a much lower price than they bought him for: a basic fee of £13 million.
That's a £7 million deficit in just five months—and means each one of his Liverpool goals cost a million pounds. A pricey transfer, in more ways than one.
Strange Transfer Reason: Selling a player just months after buying them.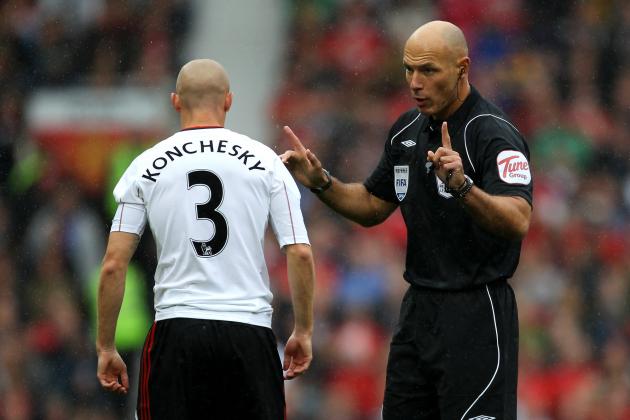 Alex Livesey/Getty Images

Paul Konchesky was signed by Roy Hodgson in 2010 but soon fell out of favor when new manager Kenny Dalglish was appointed.
Now playing in the Championship, it isn't actually Konchesky's ability that is in discussion on this slide, more the players that he was swapped for as part payment.
Fulham received £3.5 million for Konchesky, plus youth players Alexander Kacaniklic and Lauri Dalla Valle. The latter is currently on loan at Crewe Alexandra, but the former is starting to make a big impression in Fulham's first team and the Premier League.
Having played for the Swedish national team four times at just 21, Kacaniklic has two goals for his club side already and is looking to be a bright prospect.
Compare this to Konchesky, and you'll see why Liverpool could well have let a future star out of their grasp for someone who has shown he can't really cut it at the very highest level.
Strange Transfer Reason: Swapping youth for mediocrity.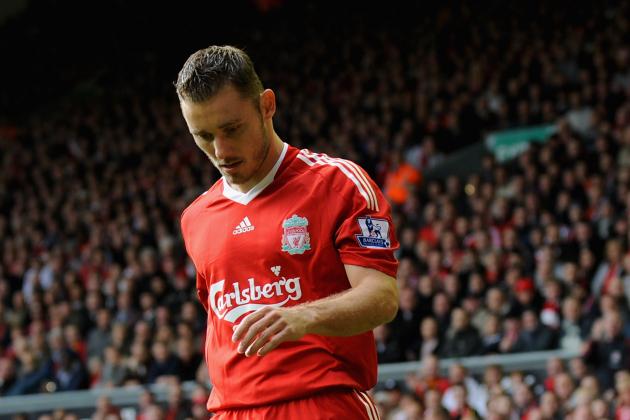 Michael Regan/Getty Images

Fabio Aurelio's topsy-turvy last few seasons at Liverpool were ones of confusion and indecision, especially when it came to his contract.
Aurelio was not offered a new contract by Rafa Benitez in May 2010. He was then promptly brought back into the club three months later by new manager Roy Hodgson. Then released again two years after that by Kenny Dalglish.
Firstly, this shows that different managers have different views on certain players. But it also shows that Liverpool aren't really sure what they want.
The Brazilian defender played 87 times for the Reds in a career plagued by injury. However, he must have wondered whether he was coming or going in the latter years at the club. And that can't have done anything for his confidence, or his relationship with a club he served so well.
Strange Transfer Reason: Indecision on contracts.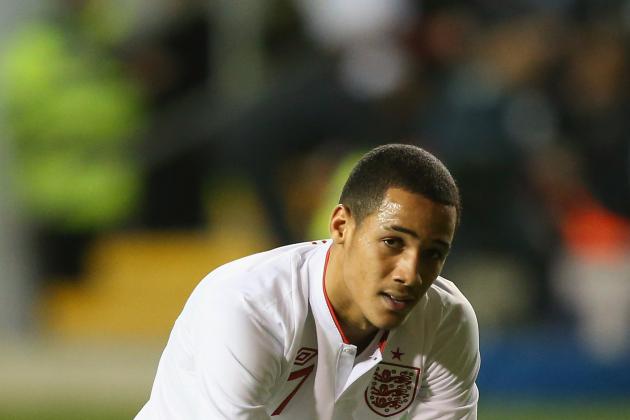 Alex Livesey/Getty Images

Liverpool currently seem to be suffering from the "wish-we-hadn't" syndrome surrounding former youth player Tom Ince.
Many young players are released by top clubs who see them become stars on a different team a few years down the line.
(Queens Park Rangers are currently suffering from a case of "wish-we-hadn't" themselves with current Reds winger Raheem Sterling.)
Liverpool, however, have recently been reported to be trying to find a cure for this syndrome by launching a bid to bring their former youth product back to Anfield (via Mirror Football).
However, they had Ince on their books just 18 months ago and let him leave for £250,000. It'll cost them around £6 million to resign him.
Strange Transfer Reason: Paying large amounts for players they used to own.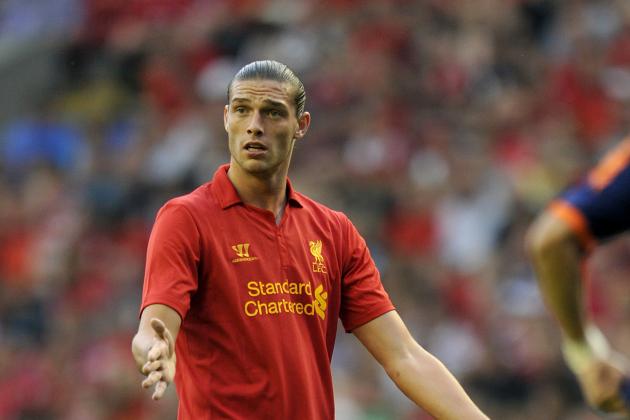 Clint Hughes/Getty Images

Thirty-five million pounds. Seriously?
Even Sir Alex Ferguson finds this transfer ridiculous, stating in The Independent: "I'd certainly not sign that kind of player for that kind of money." And this, coming from someone who bought Bebe for nearly £8 million.
Andy Carroll is not a terrible player, and although he has his critics, he could be considered worthy of a place in the Liverpool team. However, he is a certain type of player, one Brendan Rodgers doesn't seem to like, having loaned him out to West Ham earlier this year.
Kenny Dalglish tried to alleviate the damage by attempting a swap deal with Manchester City for Carlos Tevez, who was valued at 10 million pounds less than Carroll at the time (via Guardian). But not even quick spenders City were willing to fall for that one.
After selling Fernando Torres to Chelsea for £50 million, the proceeds could probably have been spent a little more wisely.
Strange Transfer Reason: Paying over the odds.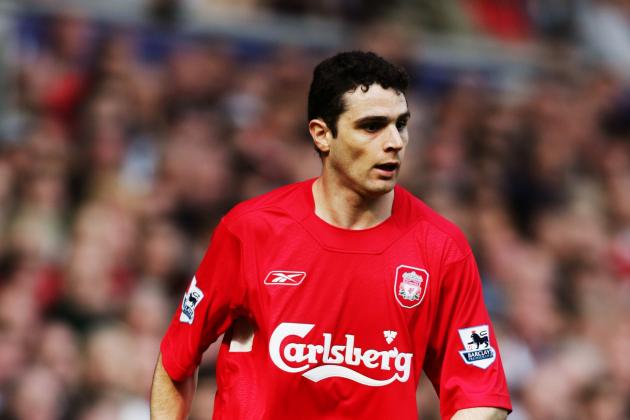 Michael Steele/Getty Images

When Real Madrid promised a star player in return for Michael Owen, you'd have thought Liverpool would have sent a scout to check him out before agreeing to a swap deal, at least.
Antonio Nunez was a flop—in every sense of the word.
Injuring his knee on the first day of Liverpool training, which left him sidelined for three months, could not have been foreseen. But Nunez quickly showed he was not of the same caliber as the Galacticos he left behind. No wonder Madrid were keen to let him leave their club.
Just one solitary goal in the entire season meant he was shipped out quicker than you can say "adios amigo" at the end of 2005.
But not before he won a Champions League medal, challenging Djimi Traore for least deserved player to ever hold the trophy.
Strange Transfer Reason: Accepting a poor swap deal.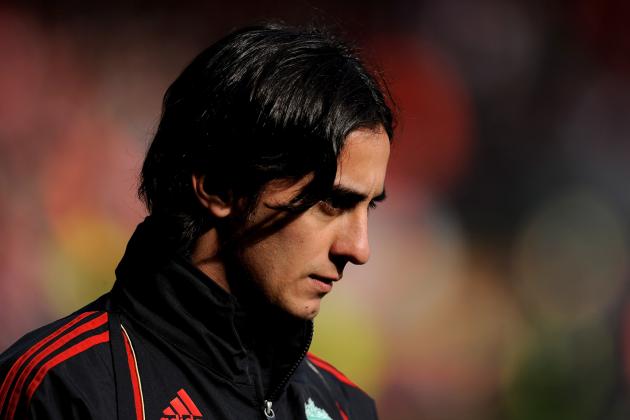 Michael Regan/Getty Images

And the No. 1 strangest transfer is Alberto Aquilani.
After signing in August 2009, Aquilani was injured for the first three months of his Liverpool career (via Daily Telegraph) and finally made his long-awaited Premier League start in December.
After a stuttered first season, new manager Roy Hodgson sent him back to Italy on loan to both Juventus and AC Milan. However, you may be surprised to hear that Aquilani was still a Liverpool player at the start of this season, until Rodgers sold him to Fiorentina.
When Aquilani actually played for the Reds, he wasn't all that bad. But Liverpool's signing the player with knowledge of his injury record and current ankle problems was not a smart move. And neither was their willingness to pay £17 million for just 18 appearances.
Strange Transfer Reason: Paying a high price for an injured player.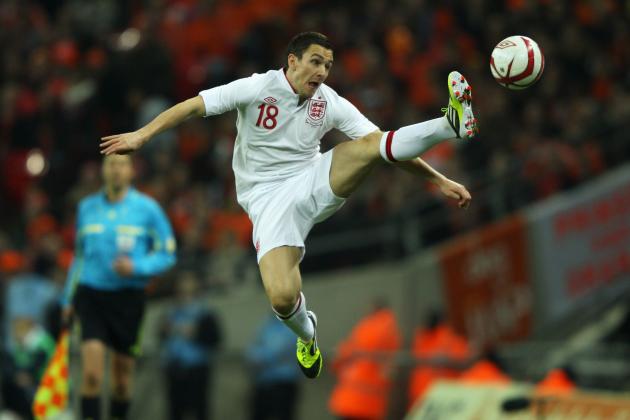 David Rogers/Getty Images

And lest we not forget, Stewart Downing deserves a mention.
Usually the butt of many a football joke, I do feel sorry for the lad. When Liverpool signed him, it was amidst a blur of overhyped excitement surrounding Downing being England's best left-sided midfielder at the time.
However, this has not turned out to be the case, and Liverpool now seem to feel the need to try and justify their expensive signing by reinventing him as a left-back.
Kenny Dalglish and Brendan Rodgers both believed they could be the manager to get the winger to perform as well as his potential suggested. However, neither have managed to do that consistently, and Downing's value is rapidly decreasing with every miskick and poor cross.
At Middlesborough, he was great. At Aston Villa, he was OK.
But at Liverpool, he is poor. How the Villains managed to convince King Kenny to pay £20 million for his services in 2011 was quite frankly outstanding business—and sublime trickery—from the Midlands side.
And Liverpool now seem set on squeezing every penny of that fee out of him, rather than cutting him loose (and their losses).
Strange Transfer Reason: Paying a player they really should let go.

All stats from soccerbase.com. All transfer fees from transfermarkt.co.uk.