MLB Trades/Free Agency: Every Fanbase's Nightmare Player Target for 2013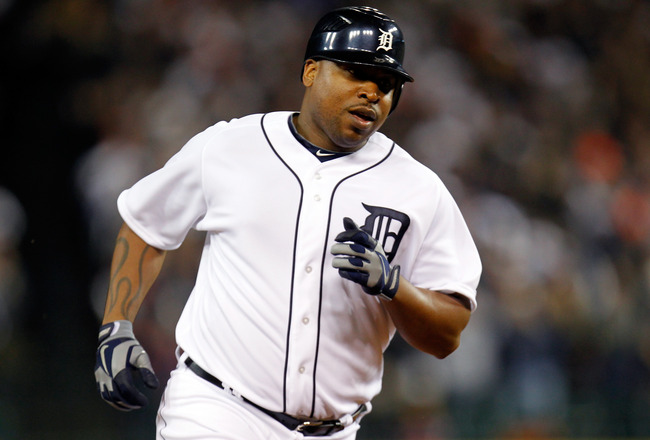 Gregory Shamus/Getty Images
The offseason is a time of great excitement for MLB fans as they get to know the new faces who will be suiting up for their favorite team in the coming year. At the same time, those new faces can turn out to be a nightmare.
Whether it is a player signing for too much money, a team missing out on their top target and having to settle for a lesser option or something else, some players will inevitably not have a good go of things with their new team.
Here is a look at every MLB fanbase's nightmare player target for this offseason, whether it be through trades or free agency.
Arizona Diamondbacks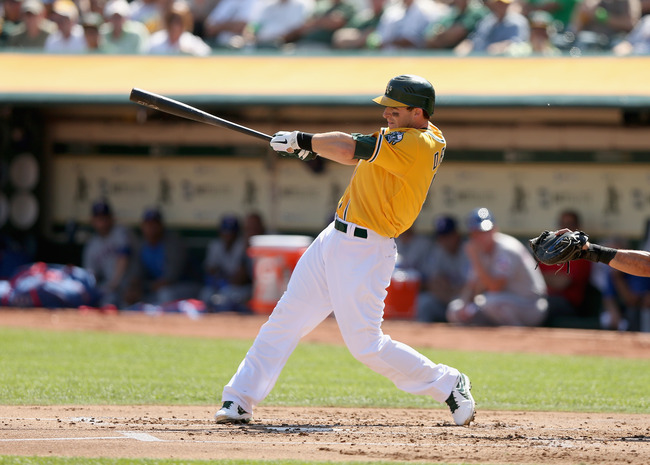 Ezra Shaw/Getty Images
Player
SS Stephen Drew
Why He's a Nightmare Target
After suffering a broken ankle that ended his 2011 season, Drew rejoined the Diamondbacks at the end of June last season.
However, he hit just .193 BA, two home runs and 12 RBI through 40 games, and the team cut ties with him in August when they shipped him to the A's.
Flash forward to November, and the Diamondbacks are slated to open the season with the guy Drew replaced in Oakland, the light-hitting Cliff Pennington, at shortstop.
While Drew may be an upgrade over Pennington, he's likely to be overpaid as the top free-agent option on the market and Diamondbacks fans would no doubt rather see the team go after someone like Asdrubal Cabrera if they are looking to upgrade the position.
Atlanta Braves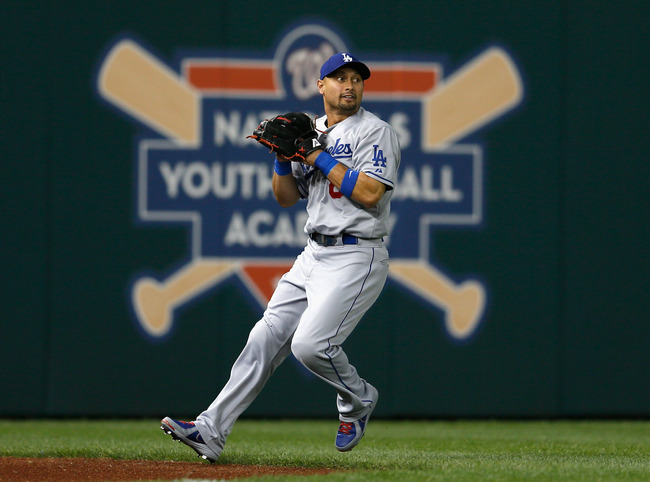 Rob Carr/Getty Images
Player
OF Shane Victorino
Why He's a Nightmare Target
If the Braves are making a run at Victorino, it means they have missed out on signing someone from the trio of Michael Bourn, B.J. Upton and Angel Pagan to play center field in 2013.
Entering the 2012 season, Victorino appeared to be another top-tier option alongside those three, but he suffered through his worst season as an everyday player and at 31 years old, his best days are likely behind him.
He still has the potential to bounce back and put together some solid seasons, which will be enough to drive his price up beyond his production from last season, and for a Braves team looking to contend for a title, taking a chance on a bounce-back player is not in their best interest.
Baltimore Orioles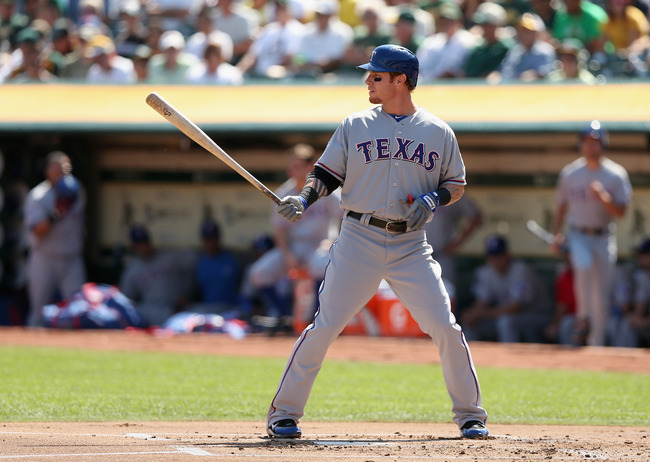 Ezra Shaw/Getty Images
Player
LF Josh Hamilton
Why He's a Nightmare Target
The Orioles would no doubt benefit from the addition of Hamilton to the middle of their lineup, and to the casual fan, his signing would be awesome, but it would go against everything the Orioles have been working for the past several years.
Baltimore has more or less built their team from within through a combination of homegrown prospects and players acquired via trade, and as a result they have managed to put together a contender without the luxury of a huge payroll.
Signing Hamilton would be an all-in move for the Orioles, and while it would help, it has a good chance of being the kind of move that hinders the team greatly moving forward.
Boston Red Sox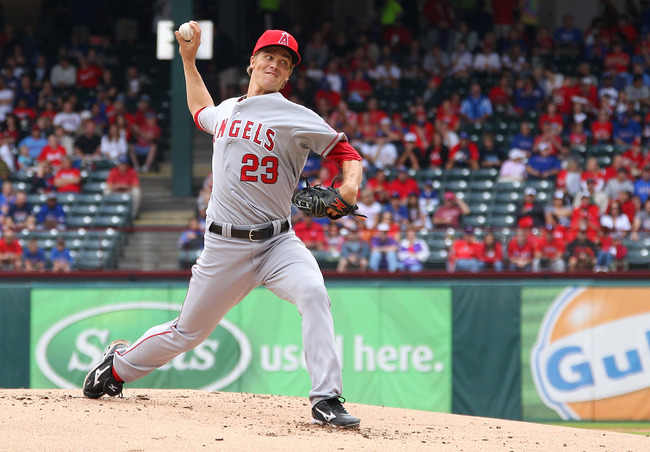 Rick Yeatts/Getty Images
Player
SP Zack Greinke
Why He's a Nightmare Target
The Red Sox are in a position for a rebuild of sorts after unloading three huge contracts on the Dodgers last August, and while they are expected to spend this offseason, the last thing they need is another long-term contract to be buried under.
Jon Heyman of CBSSports recently wrote that Zack Greinke could be headed for a record payday for right-handed pitchers, and while he is no doubt a great pitcher, is he really worth that?
Set aside for a second the fact that he has dealt with social anxiety disorder and that Boston would not be a good fit to begin with, and just look at the numbers.
In the three years since his Cy Young Award, Greinke has gone 41-25 with a 3.83 ERA. Good numbers? Sure. Numbers worth of being the highest-paid right-hander ever? Absolutely not.
Chicago Cubs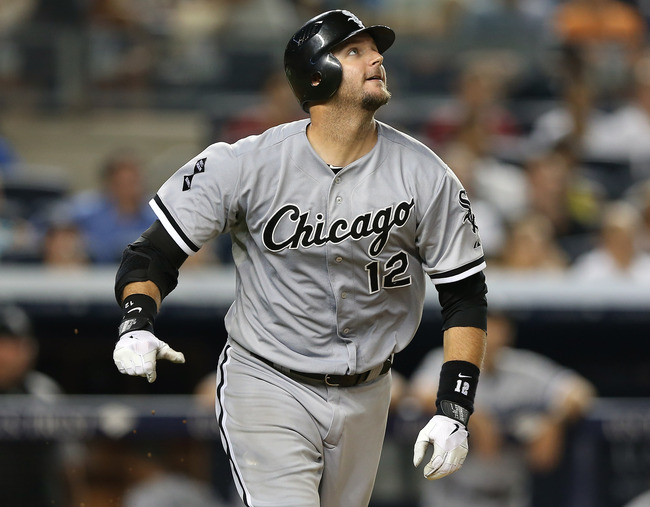 Elsa/Getty Images
Player
C A.J. Pierzynski
Why He's a Nightmare Target
The Cubs are without a proven catching option entering the 2013 season, as Welington Castillo is currently projected as the starting catcher with free-agent signing Dioner Navarro serving as his backup.
Should the team opt to pursue a veteran on the free-agent market, there are a few options in Mike Napoli, Russell Martin and A.J. Pierzynski.
None of those players makes much sense given the current Cubs rebuilding efforts, but signing Pierzynski would draw far more ire from the fanbase than the other two.
Having spent the past eight seasons playing for the crosstown rival White Sox, and famously being socked in the face by former Cubs catcher Michael Barrett, it's safe to say Cubs fans want nothing to do with Pierzynski.
Chicago White Sox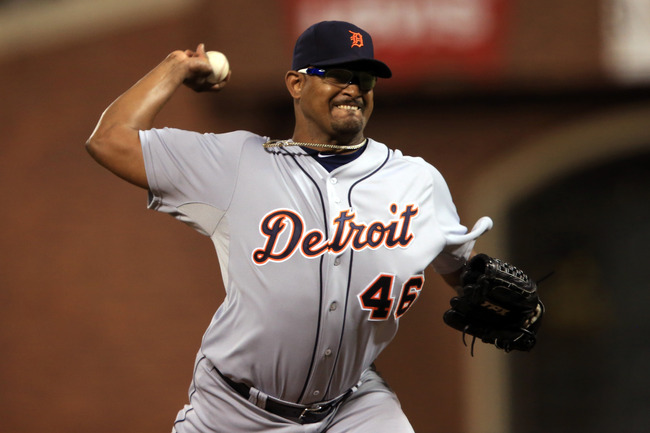 Doug Pensinger/Getty Images
Player
RP Jose Valverde
Why He's a Nightmare Target
The White Sox are in the market for a right-handed setup man after deadline acquisition Brett Myers departed in free agency, and one potential target could be former Tigers closer Jose Valverde.
Once one of the most dominant closers in baseball, Valverde was bad enough last season to lose the closer's job during the postseason and he is not likely to find another closing opportunity with a number of better options on the market.
The White Sox may be tempted to take a chance on him, but if the end of last season was any indication, the 34-year-old simply doesn't have it anymore.
Cincinnati Reds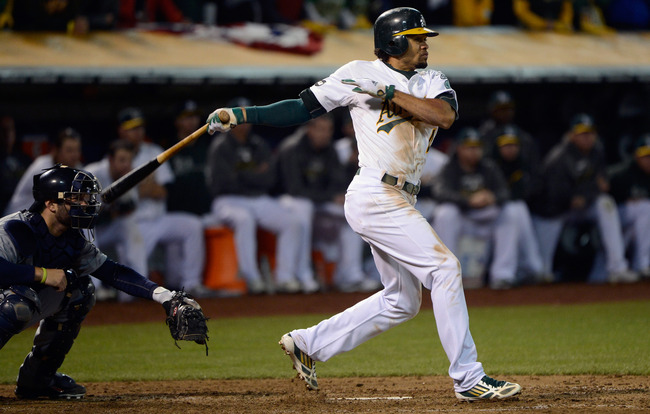 Thearon W. Henderson/Getty Images
Player
CF Coco Crisp
Why He's a Nightmare Target
The Reds' biggest offseason need it to find someone capable of hitting lead-off and being a table-setter ahead of the team's potent middle of the order.
Last season, Drew Stubbs (.277 OBP) and Zack Cozart (.288 OBP) failed to provide any consistent on-base skills in the one and two spots in the lineup and it is an area the team will look to address with their addition of a new left fielder.
There are a number of options on the market in free agents like Michael Bourn, Angel Pagan and Shane Victorino and trade targets such as Denard Span and Coco Crisp.
Of that group, Crisp is undoubtedly the least attractive option as he has just a .319 OBP over the past two seasons and is due $7 million this coming season. He provides speed and solid defense, but he's a slight upgrade at best over the aforementioned duo.
Cleveland Indians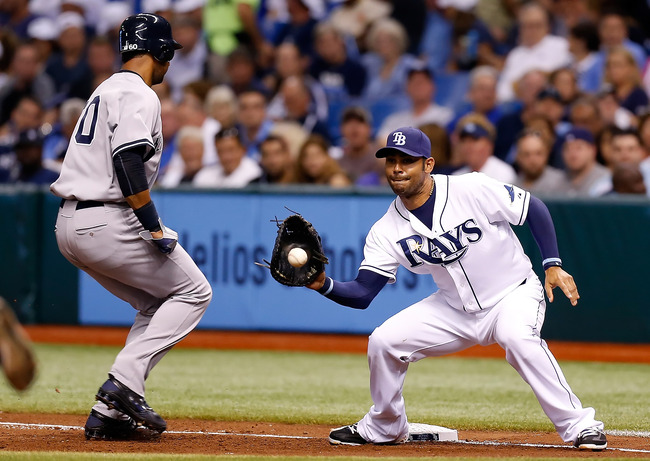 J. Meric/Getty Images
Player
1B Carlos Pena
Why He's a Nightmare Target
The Indians are in the market for young starting pitching this offseason, and could deal the likes of Asdrubal Cabrera, Chris Perez and Shin-Soo Choo to get it.
They are also likely to sign some stop-gap offensive players to fill out the lineup this season, and one area of need is first base where Casey Kotchman (.229 BA, 12 HR, 55 RBI) was a flop last season.
Carlos Pena and James Loney are two options the team could consider, but they would be wise to steer clear of Pena, who brings a solid OBP (.350) and defense at first base, but will struggle to hit .200 and no longer has 30-home run power.
Colorado Rockies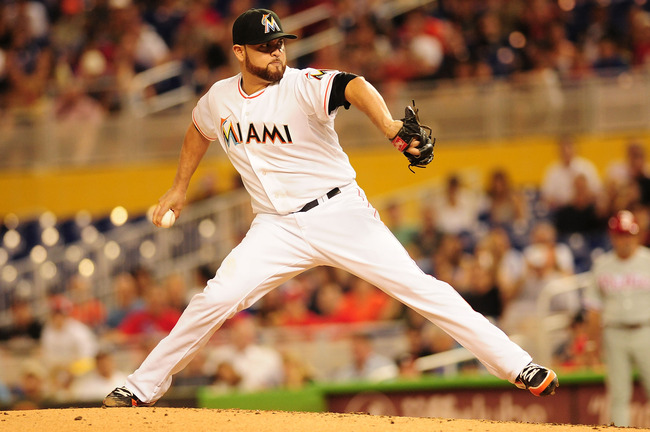 Jason Arnold/Getty Images
Player
SP Ricky Nolasco
Why He's a Nightmare Target
The Rockies desperately need to find answers in their starting rotation, and they will likely look to add a starter or two this offseason to give them a few more viable options.
One option they could pursue on the trade market is Marlins right-hander Ricky Nolasco, as he has been nothing if not steady and durable for the past several seasons.
However, he's given up an average of 23 home runs per season in the past five years, and while his groundball rate (46.6 percent in 2012) is solid, his susceptibility to the long ball could be trouble in Colorado.
Detroit Tigers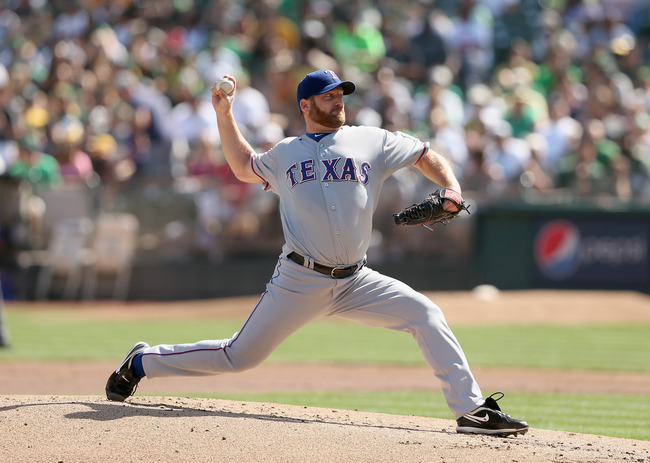 Ezra Shaw/Getty Images
Player
SP Ryan Dempster
Why He's a Nightmare Target
The Tigers are looking to add a starting pitcher this offseason, and while bringing back Anibal Sanchez appears to be the team's best option, his asking price of six years and $90 million (h/t Jon Heyman) may be more than Detroit wants to pay.
If they can't sign him, there are still solid top-tier options on the market such as Kyle Lohse, Edwin Jackson and Brandon McCarthy among others.
One option they may want to avoid, however, is Ryan Dempster, as he struggled mightily after being dealt to the Rangers at the deadline last year and appears best suited returning to the National League.
Houston Astros
Thomas B. Shea/Getty Images
Player
SP Roger Clemens
Why He's a Nightmare Target
For a team coming off of a 107-loss season, it's hard to envision the Astros making themselves look bad with anything they do this offseason, but bringing back Roger Clemens would do just that.
The 50-year-old legend started two games for the Sugar Land Skeeters of the Independent League at the end of last season and threw eight scoreless innings.
However, with all of the controversy surrounding his career and the media circus that his return would create for a rebuilding Astros team trying to find its identity, the move would be a joke of a publicity stunt.
Kansas City Royals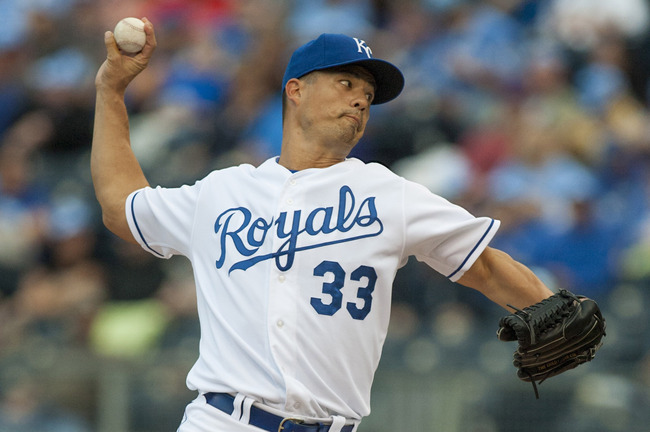 Tim Umphrey/Getty Images
Player
Anyone who is not a pitcher.
Why They're a Nightmare Target
With a lineup that is stacked with young, homegrown talent, the Royals now need to come up with a rotation to match it.
Ervin Santana has been added and Jeremy Guthrie was brought back after putting up stellar numbers in 14 starts with the team last year, but the team is still without a staff ace and really has no proven arms beyond those two (sorry, Bruce Chen and Luke Hochevar).
Any money the Royals decide to spend this offseason should go towards starting pitching, as they have a good enough offense to make some noise in the AL Central, especially if Eric Hosmer can get back on track.
Los Angeles Angels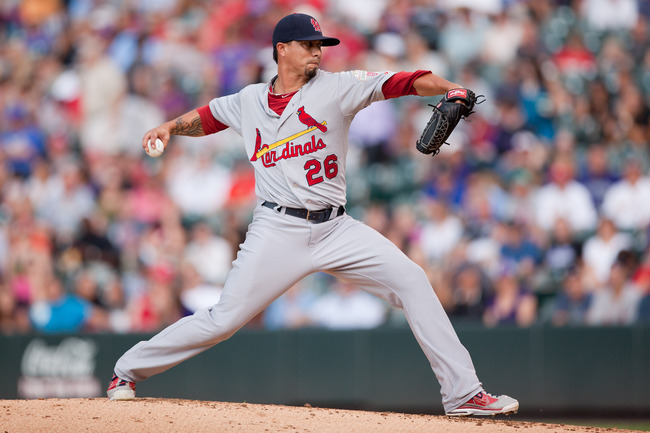 Justin Edmonds/Getty Images
Player
SP Kyle Lohse
Why He's a Nightmare Target
With news coming that the Angels are unlikely to re-sign Zack Greinke (h/t Danny Knobler of CBSSports), the team will now turn their attention to the rest of the free-agent pitching crop as they look to fill three rotation spots.
Provided Greinke does in fact sign elsewhere, and Anibal Sanchez stays with the Tigers as many expect he will, the Angels may feel compelled to overspend to land the top remaining option on the market in Kyle Lohse.
Now, Lohse is a fine pitcher, but he is also as likely as anyone to be massively overpaid this offseason. As a 34-year-old coming off of a career year, he'd no doubt help the Angels, but shouldn't be added at a high price as a reactionary move.
Los Angeles Dodgers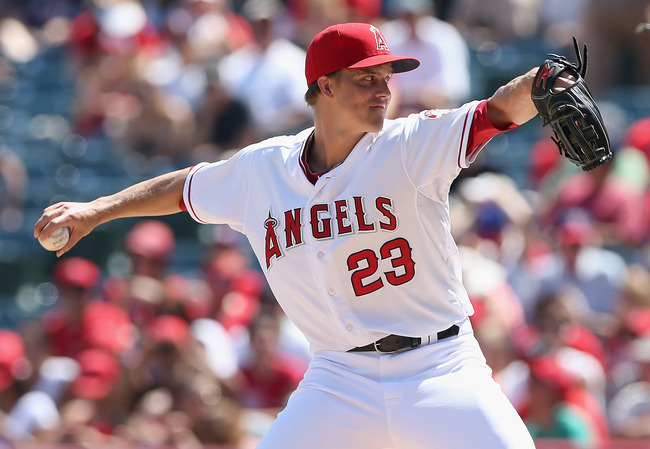 Jeff Gross/Getty Images
Player
Anyone if the team doesn't sign Zack Greinke.
Why They're a Nightmare Target
At this point, the Dodgers have seemingly become the Yankees of the National League, at least from a financial standpoint, and with a potential $6 billion TV deal in the works (h/t LA Times), they can spend as freely as any team in baseball.
As a result, they are viewed by most as the favorites to sign Zack Greinke, who will fill the team's void of a frontline starter to slot behind Clayton Kershaw in the rotation.
They have other areas of need, and will no doubt add a few more players this offseason, but if they open the 2013 season without Zack Greinke, it is safe to say the winter was a major disappointment.
Miami Marlins
Mike Ehrmann/Getty Images
Player
Too late, it's already a nightmare.
Why It's Already a Nightmare
After spending big last offseason in an attempt to build a winner, the Marlins fell out of contention early and sold big at the deadline when they traded Hanley Ramirez, Anibal Sanchez and Omar Infante.
Even after that, it is safe to say that no one saw what happened this offseason coming, as the team went into full fire sale mode and dealt a package of five veterans in Jose Reyes, Josh Johnson, Mark Buehrle, Emilio Bonifacio and John Buck to the Blue Jays for a package of young big leaguers and prospects.
Marlins owner Jeffrey Loria now finds himself only slightly more popular than Fidel Castro (h/t Miami Herald) and the city of Miami is left holding the bill for a new stadium that will house a team seemingly destined for 100 losses.
Really, anyone the team acquires at this point will likely be an upgrade to the roster, but no signing or trade will offset the damage that has been done.
Milwaukee Brewers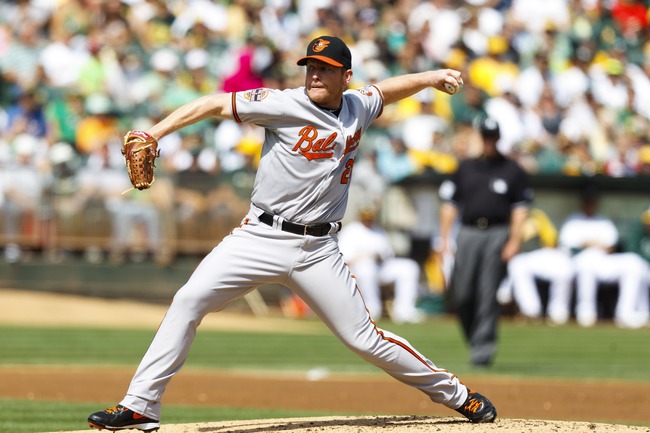 Jason O. Watson/Getty Images
Player
SP Randy Wolf
Why He's a Nightmare Target
With a young, largely unproven staff behind ace Yovani Gallardo, the Brewers will likely look for a low-cost veteran starter to provide some rotational depth.
While a reunion with Wolf may seem unlikely given the fact the team released him last August, he did win 26 games for the team from 2010-2011 and will certainly fit the bill of "low-cost".
That past success with the team and veteran presence could be reason enough for the Brewers to consider re-upping with the same Randy Wolf who went 3-10 with a 5.69 ERA over 24 starts last season.
Minnesota Twins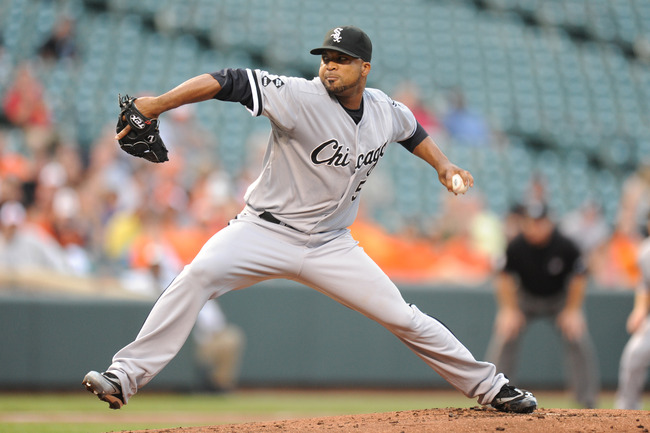 Mitchell Layton/Getty Images
Player
SP Francisco Liriano
Why He's a Nightmare Target
Traded to the White Sox at the deadline last season, it appeared as though Liriano's days of teasing Twins fans with flashes of brilliance sandwiched between mediocrity were over.
However, according to LaVelle E. Neal III of the Star Tribune, the team is considering bringing Liriano back as they look to fill out their starting rotation behind Scott Diamond.
Signing him to a low-cost deal with hopes he'll put it together is one thing, but for a Twins team desperate for arms, he'd likely be counted on to fill a rotation spot, and he's a dangerous one to rely on as they've seen in the past.
New York Mets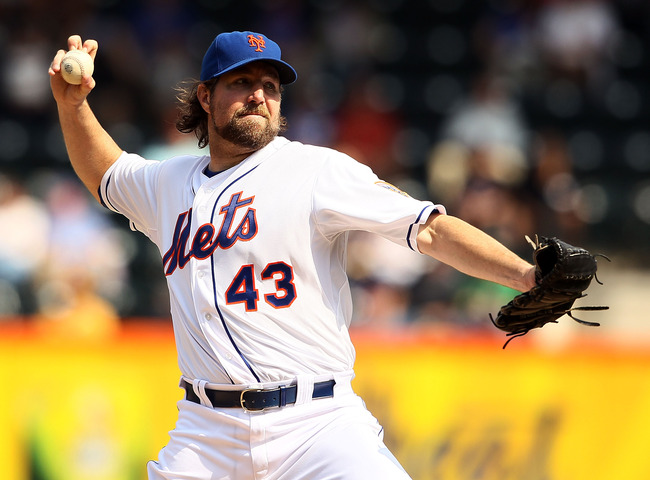 Alex Trautwig/Getty Images
Player
Any package of players in return for David Wright or R.A. Dickey.
Why They're a Nightmare Target
The Mets have very little money to spend this offseason, somewhere in the ballpark of $8 million based on expired contracts and the team looking to keep payroll where it was, so that doesn't allow much room for a nightmare addition.
Really, the team's nightmare scenario right now is not being able to reach an extension with R.A. Dickey and David Wright and being forced to trade them as a result.
Wright is the face of the franchise and Dickey is coming off a Cy Young season in which he took the league by storm. It really wouldn't matter what the team got in return for either player, trading them would be a huge blow to the fanbase.
New York Yankees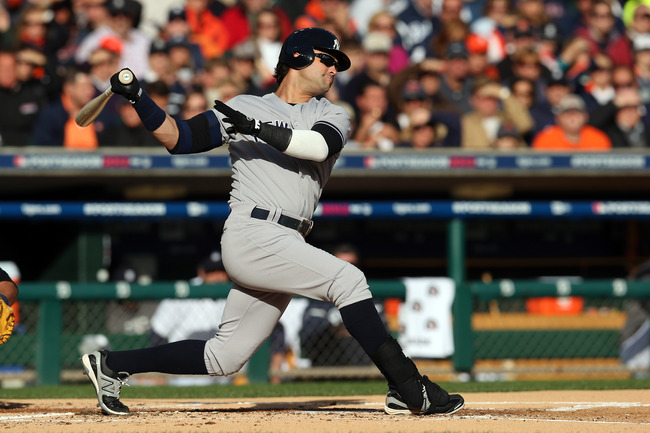 Jonathan Daniel/Getty Images
Player
OF Nick Swisher
Why He's a Nightmare Target
At this point it appears that there is zero chance Swisher returns to the Yankees, but there is no doubt he would be the biggest nightmare target for the team out of anyone.
After turning in another dismal performance in the postseason, Swisher was all but run out of town when he hit free agency this offseason despite a solid four-year run with the team in which he averaged a line of .268 batting average, 26 HRs and 87 RBI.
The Yankees are ready to go in a different direction, and Swisher no doubt welcomes a change of scenery after a not-so-pleasant end to his Yankees' tenure.
Oakland Athletics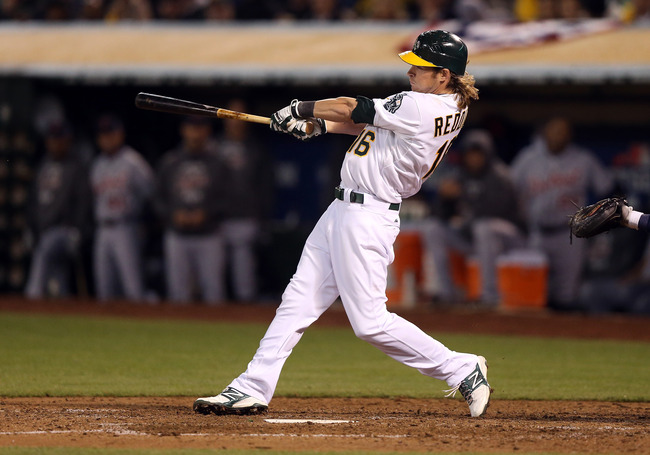 Ezra Shaw/Getty Images
Player
Any trade of a proven young player for prospects.
Why That's a Nightmare Target
The A's experienced a great deal of success last season in spite of the front office dealing away their two best starting pitchers in the offseason.
Gio Gonzalez and Trevor Cahill were both shipped out for substantial prospect packages in the offseason, as the A's stayed true to form and moved their young talent before it became too expensive.
Coming off of a postseason trip and division title, the team is in as good of a position as they've been in years, and this time around they should be building for the present, not the future.
It's no doubt tempting for the team to move guys like Josh Reddick and Brett Anderson while their value is still high and before their cost skyrockets, but for a fanbase that finally has a winner to back it would be a dagger.
Philadelphia Phillies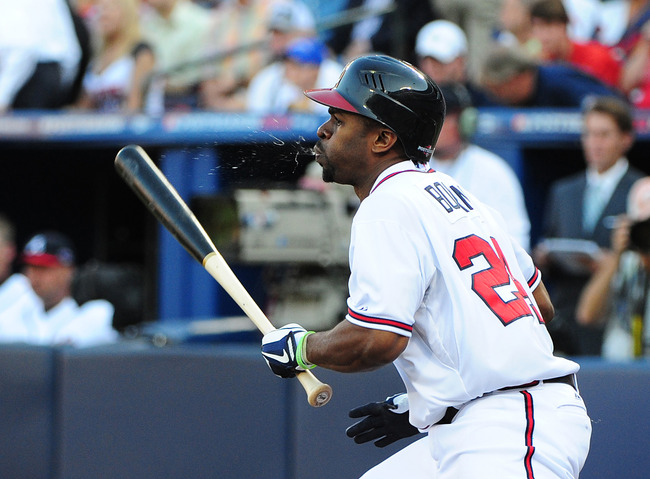 Scott Cunningham/Getty Images
Player
CF Michael Bourn
Why He's a Nightmare Target
The Phillies are in an interesting position as a franchise right now, as they have a ton of money tied up in a handful of veteran superstars. It's a group that certainly isn't getting any younger, but still has enough talent to be a contender if it can avoid injury.
That said, we saw last season what happens when injury does strike, and while the addition of Bourn would be a nice move for 2013, this is a team that could very well find itself rebuilding within the next couple of seasons.
Bourn is likely to be overvalued and whoever signs him is likely to overpay a few years from now for his production. That doesn't bode well with a potential rebuilding project, so the Phillies would be wise to steer clear.
Pittsburgh Pirates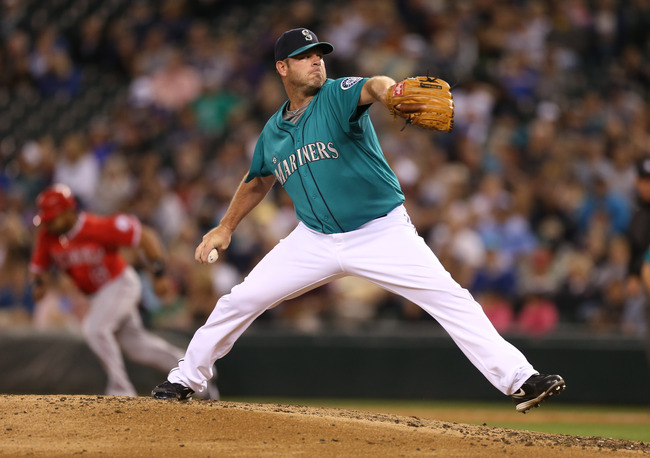 Otto Greule Jr/Getty Images
Player
SP Kevin Millwood
Why He's a Nightmare Target
A year after signing veteran Erik Bedard to a one-year, $4.5 million deal to fill out the starting rotation and watching him go 7-14 with a 5.01 ERA, the Pirates will be looking for a similarly low-priced veteran again this offseason to round out their staff.
One guy who fits the bill is 37-year-old Kevin Millwood, who turned a minor league contract into a rotation spot with the Mariners last season and went 6-12 with a 4.25 ERA over 28 starts.
However, he struggled down the stretch and a while a move to the National League could benefit him, a team on the fringe of contention like the Pirates would be wise to aim higher than an aging veteran who's a prime candidate for a drop-off from last year's numbers.
San Diego Padres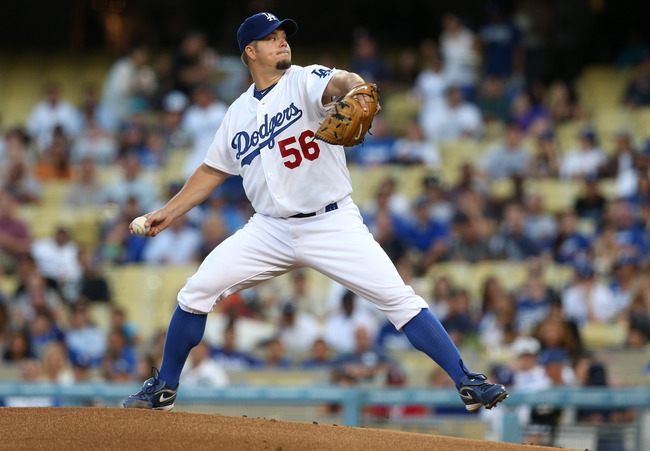 Stephen Dunn/Getty Images
Player
SP Joe Blanton
Why He's a Nightmare Target
Acquired by the Dodgers in August, Blanton did nothing to boost his free-agent stock in LA as he went 2-4 with a 4.99 ERA over 10 starts with the team.
As the Padres look to acquire a few mid-level starters with upside to fill out their rotation, Blanton fits the bill, and while he'd benefit from a move to Petco Park like any other pitcher, one has to wonder if he's anything more than a fifth starter at this point.
Always someone who gave up a good amount of hits, Blanton has allowed 10.3 H/9 over the past three seasons, which effectively offsets a terrific 1.9 BB/9 mark. He'd be a good signing for the Padres on a one-year, $4-5 million deal, but he's likely to command more than that.
San Francisco Giants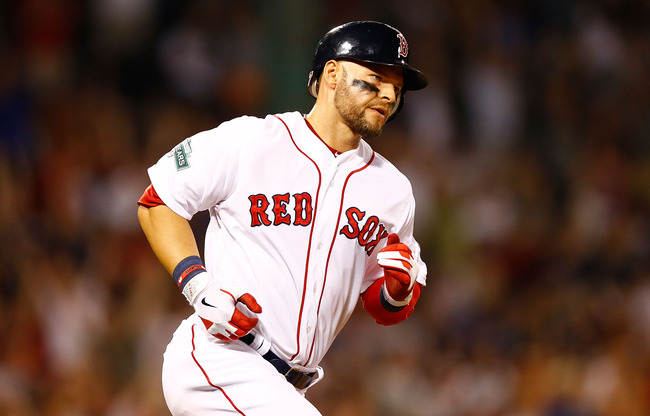 Jared Wickerham/Getty Images
Player
OF Cody Ross
Why He's a Nightmare Target
The Giants have three major holes to fill this offseason: second base, center field and left field. The first two spots are expected to be filled with the re-signing of Marco Scutaro and Angel Pagan, respectively.
Left field is where things get interesting, as the team has some options in guys like Shane Victorino, Nick Swisher, Delmon Young and perhaps even Josh Hamilton.
There is also former Giants postseason hero Cody Ross, who enjoyed a bounce-back season with the Red Sox after struggling in the 2011 season with San Francisco (240 BA, 14 HR, 52 RBI).
As the Giants look to improve their offense for another title run, it would be hard to count bringing back Ross as a successful offseason because the team needs an impact bat and the chance for regression in San Francisco is too significant with Ross.
Seattle Mariners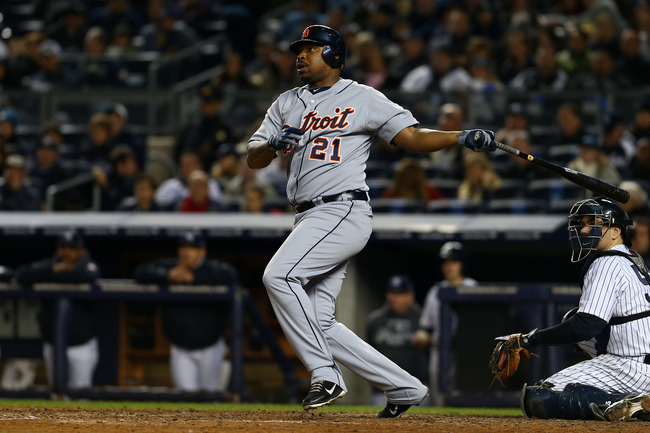 Elsa/Getty Images
Player
LF Delmon Young
Why He's a Nightmare Target
The Mariners are desperate for a shot in the arm offensively this offseason, and they are especially weak in the outfield. Luckily, there are plenty of options on the free-agent market this season.
Slugger Josh Hamilton is exactly the kind of player who could turn the offense around, and even someone like Nick Swisher would be a welcome addition to the middle of the order.
However, should the team miss out on either of those guys they would likely turn their attention to the second tier of outfielders, where Delmon Young is among those who could interest them.
With little to no defensive skills, a track record of poor decision-making and offensive numbers that are average at best, the Mariners would be better off seeing what Eric Thames or Michael Saunders could do over a full season of at-bats.
St. Louis Cardinals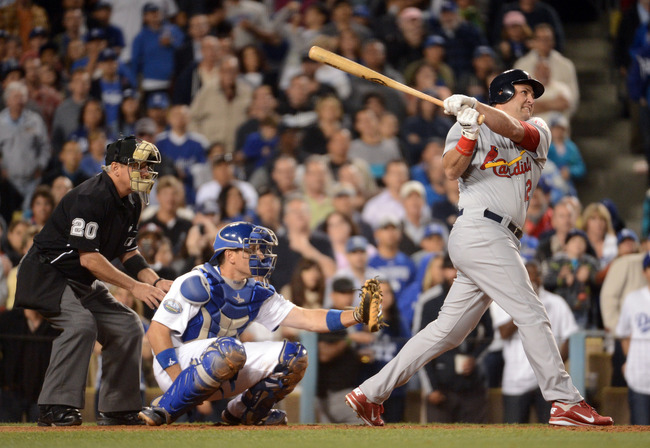 Harry How/Getty Images
Player
None
Why They Have No Nightmare Target
The Cardinals, despite parting ways with Lance Berkman and Kyle Lohse this offseason, really don't have any glaring needs to address.
Someone from the trio of Shelby Miller, Joe Kelly and Lance Lynn will fill Lohse's rotation spot and Allen Craig has already proven a capable replacement for Berkman.
They could look to add an impact bat at shortstop, but more than likely they will add a second left-handed reliever and call it an offseason as they gear up for another postseason run.
Tampa Bay Rays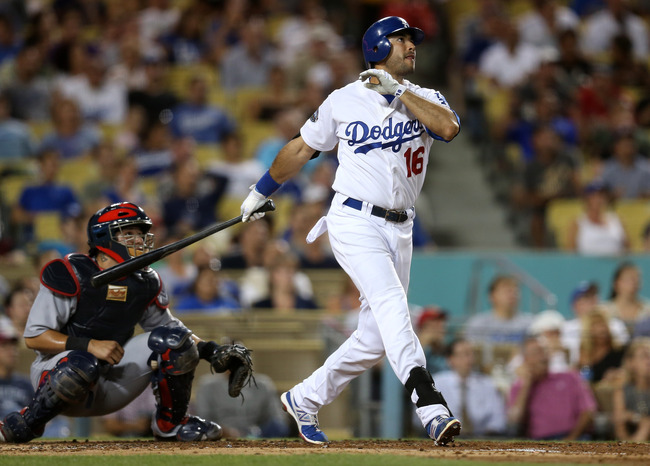 Stephen Dunn/Getty Images
Player
RF Andre Ethier
Why He's a Nightmare Target
Earlier on in the offseason, the Dodgers identified Rays starter James Shields as their No. 1 target this offseason (h/t Chris Cwik), and while I think Zack Greinke is in fact their top target, they may well look to acquire both.
If they Rays do move Shields to the Dodgers, they'll want offensive help, and a tempting return piece could be Dodgers right fielder Andre Ether.
Ethier signed a five-year, $85 million extension last spring, and while he's a good player it's hard to say his .288 BA, 21 HR, 83 RBI average line over the past five seasons is worth that much, especially to a small-budget team like the Rays.
Texas Rangers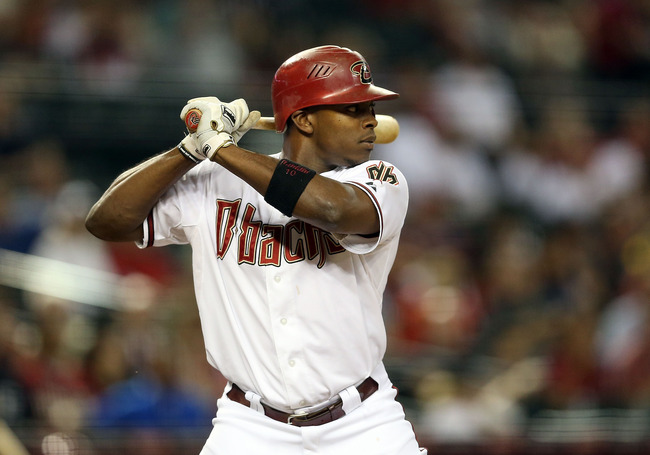 Christian Petersen/Getty Images
Player
RF Justin Upton
Why He's a Nightmare Target
For the third time in his career, Diamondbacks outfielder Justin Upton was made available on the trade block this offseason, but it now appears unlikely he'll be moved.
One trade partner that had some potential was the Rangers, as they need a replacement offensively for Josh Hamilton and have the shortstop talent Arizona is seeking.
However, according to Jon Heyman, the Rangers were unwilling to trade either Elvis Andrus or Jurickson Profar in a deal for Upton and that is the right call for Texas.
Andrus and Profar are rare talents, and the Rangers are better suited moving Ian Kinsler to the outfield and holding onto both of them than they are dealing either of them for Upton. If getting Upton means trading one of them, he has to be considered a nightmare target.
Toronto Blue Jays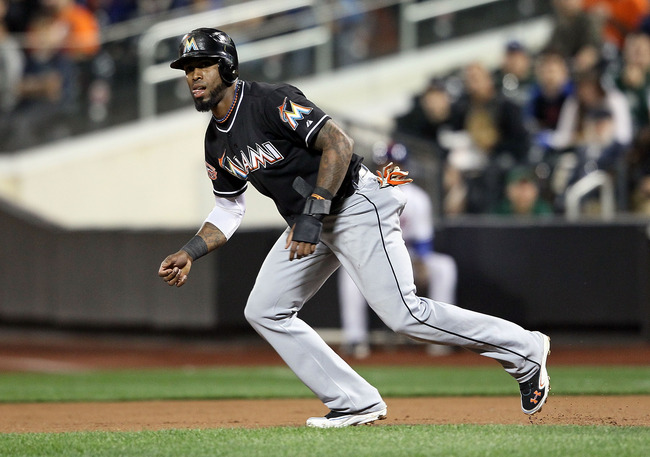 Alex Trautwig/Getty Images
Player
Anything else they do at this point is icing on the cake.
Why They Don't Have a Nightmare Target
Following their blockbuster trade with the Marlins, the Blue Jays have no glaring needs on their roster. That's not to say they're done adding pieces this offseason, but if they entered the season with their roster as is, they'd be in pretty good shape.
Adding another frontline starting pitcher and perhaps a proven closer are possibilities, but for this team there really are no bad options at this point as they look to do whatever they can to contend in the AL East.
Washington Nationals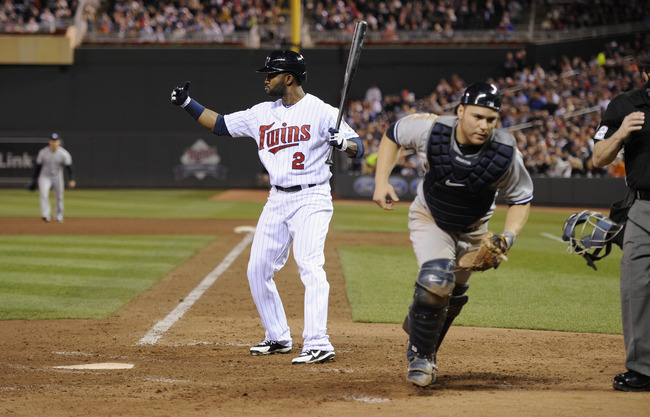 Hannah Foslien/Getty Images
Player
Anyone that isn't Michael Bourn, B.J. Upton, Angel Pagan or Denard Span until center field is solved.
Why Their Nightmare Is Not Getting One of Those Guys
The Nationals have been searching for a center fielder for some time now, and there is an unusually deep class of them this offseason to choose from.
Bourn is the top option, but Upton, Pagan and Span would all be significant additions to a Nationals lineup that lacks a true lead-off hitter with Jayson Werth slated to fill that role as of now.
Adding one of those guys would allow the team to move Michael Morse in to first base, and perhaps even use him as a trade chip if they re-sign Adam LaRoche.
Keep Reading