Despite Rule Changes, Is NFL More Dangerous Than Ever?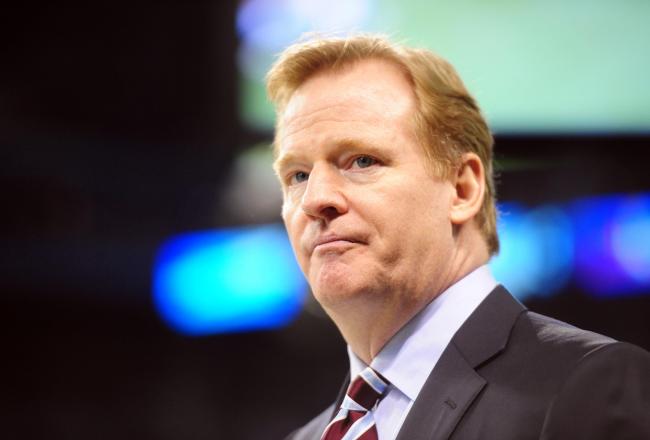 Mark J. Rebilas-US PRESSWIRE
The rate at which world records are being broken at the Olympic Games is staggering.
Soon, the athletic capabilities of human beings will reach a maximum, right?
Don't they have to?
Well, Maybe they don't.
Though this represents purely unscientific speculation, maybe it is also not a coincidence that the number of easily memorable serious injuries seems higher in this NFL season than ever before.
Darrius Heyward-Bey being knocked unconscious comes to mind.
Elsewhere, according to ESPN, Michael Vick still remains sidelined nearly three weeks after suffering a concussion against the Cowboys.
However, from a medical standpoint, no injury may be more representative of the changing landscape of the game than Ben Roethlisberger's dislocated first rib, which he suffered earlier this month.
He is still being held out of play due to the potentially fatal threat the rib poses to his aorta, or the single largest and most important blood vessel responsible for carrying blood directly from the heart to the rest of the body.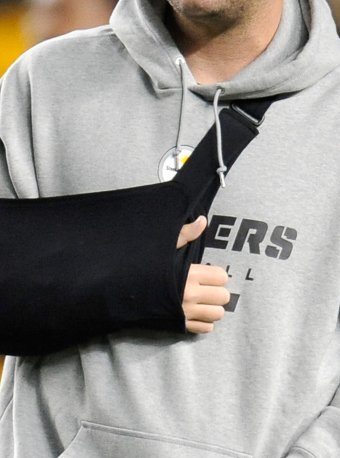 It is still unclear as to when Ben Roethlisberger will return to the field.
Joe Sargent/Getty Images
Yet the most shocking part of the injury is how rare it is. Chris Adamski of CBS Sports reported that Roethlisberger's physician told him the last case he saw was from 1998 in a rugby player.
He also told Big Ben that there are no known previous cases in an NFL quarterback.
From an anatomical point of view, that is for good reason, as the first rib is buried deep within the chest and protected by many layers of tissue and muscle. In fact, on medical school and physician board exams, a first rib injury is not the correct diagnosis on a multiple choice question unless the question stem describes someone involved in something such as a high-speed motor vehicle accident as an unrestrained passenger.
That is how hard Big Ben hit the ground when he was pancaked by two Chiefs defensive linemen.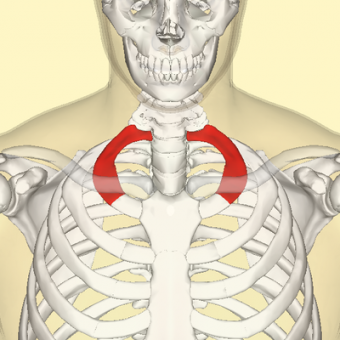 Location of the first rib. Photo from Wikimedia Commons.
What if this was just the first of many more serious or life-threatening injuries to come? And if so, what can we do about it?
That's a complicated question, but what is not complicated is the fact that athletes are getting faster, bigger and stronger each and every year.
One can speculate that continually advancing knowledge in exercise and dietary science are going to yield faster and faster 40-yard dash times, more and more bench press repetitions at NFL combines and higher and higher leaping capabilities.
And that could quite possibly yield more and more injuries, a trend which the NFLPA has already noticed, as detailed in a January 2011 report entitled "Dangers of the Game of Football."
The Associated Press points out that the report found that 13 percent of injuries in 2010 required the injured player to be placed on injured reserve compared to an average of 10 percent from 2002-2009. Additionally, 3.7 injuries per team per week occurred in 2010 (up from 3.2 in past years), and the number of players placed on injured reserve has been trending up since 2007.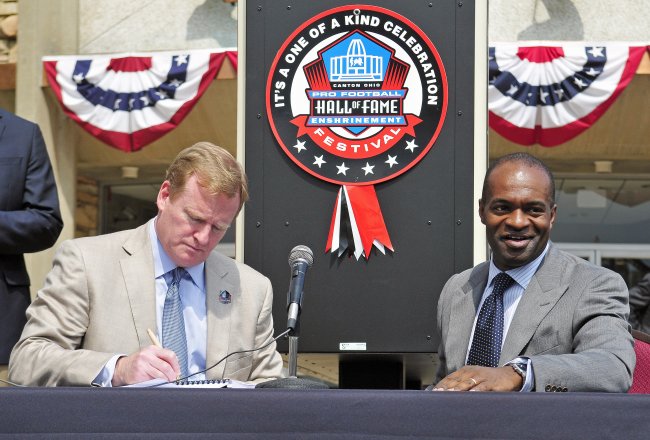 Roger Goodell at the signing of the most recent labor agreement between the NFL and NFL Players' Association. Player safety was famously an important issue during the drafting of the agreement.
Jason Miller/Getty Images
Of course, these statistics represent a mere snapshot of only a few seasons.
Nevertheless, already extremely hard hits are becoming even harder. And it is these hard hits that cause the serious injuries that make an entire stadium go silent.
The ligaments and bones of the human body can only withstand so much force until they tear or break.
For example, when Willis McGahee tore his MCL, or the ligament that runs along the inside of the knee responsible for helping connect the femur (thigh bone) to the tibia (shin bone), it occurred because force to the outside of his knee overwhelmed the ability of his MCL to accommodate inward motion.
As NFL athletes become faster and stronger, the law of momentum states that blows to McGahee's knee, for example, will become even more forceful.
But the ligament will remain the same.
The same idea applies to concussions, when a hit to the head or neck stops the motion of the skull abruptly. However, the brain continues to move.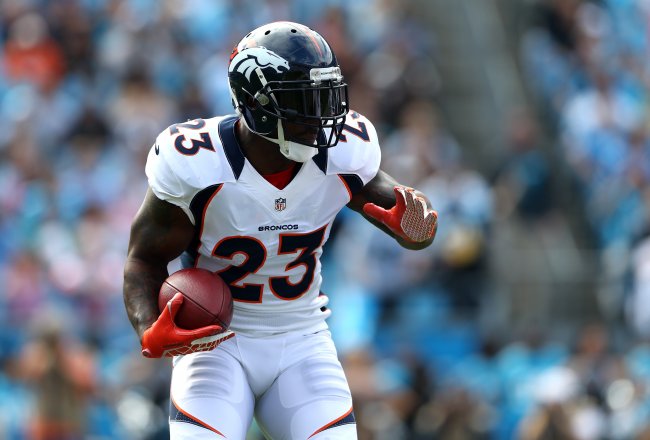 Willis McGahee was placed on injured reserve after suffering a torn MCL in his knee. He is eligible to return the week of the AFC Championship should the Broncos advance that far.
Streeter Lecka/Getty Images
For a better picture, take the following comparison made by a former Division I football team physician.
Imagine a bowl of Jello. Now shake the bowl.
The bowl is the skull. The brain is the Jello.
A hit from a bigger, faster player is similar to shaking the bowl harder and quicker.
Unfortunately, contrary to popular belief, better helmets do not do very much to help prevent concussions. There may be more padding within new helmets, but there is no extra padding in the skull.
In reality, the primary responsibility of helmets is to absorb force that would otherwise be applied to the neck and cause neck strains, or even vertebral fractures and spinal cord injuries.
Hopefully, helmet technology stays ahead of the speed and strength curve, because an increasing rate of spine fractures causing disability, paralysis or death would be a blow from which the NFL, as a league, could not likely recover.
How much danger does the NFL face from the ever-increasing amount of injuries and concussions being suffered by its players?
The NFL knows this and is already under much scrutiny about its handling of concussions and brain trauma.
That said, public criticism of the danger of football is nothing new.
The game has been trying to stay ahead in the injury race since the forward pass first arose in the early 20th century partly as a safety measure.
One hundred years later, the NFL is in danger of falling behind.
It is not a coincidence that a television commercial has been put out by the NFL depicting Tom Brady talking with Ray Lewis' mother about money being devoted to safety research.
It is also not a coincidence that a blindside block to the head or neck was made illegal with the "Hines Ward Rule" of 2009 and that fines and suspensions have followed unnecessary helmet-to-helmet contact since October 2010.
In other words, the NFL is trying, and it should be commended for doing so.
However, the changes thus far represent only small bandages being placed on a much larger wound.
What could represent the badly needed permanent sutures?
If anyone has any good ideas, Roger Goodell is probably all ears.
The author of this article is a soon-to-be Family Medicine resident physician with plans to specialize in Primary Care (non-operative) Sports Medicine who has been fortunate enough to work directly with Sports Medicine physicians who treat NFL, college and high school football players. The injury and medical information above is based on the author's own anatomical and clinical knowledge and experience, and additional input is greatly welcomed and encouraged.
This article is
What is the duplicate article?
Why is this article offensive?
Where is this article plagiarized from?
Why is this article poorly edited?