WWE TLC 2012: 5 More Matches That Should Be Booked as the PPV Card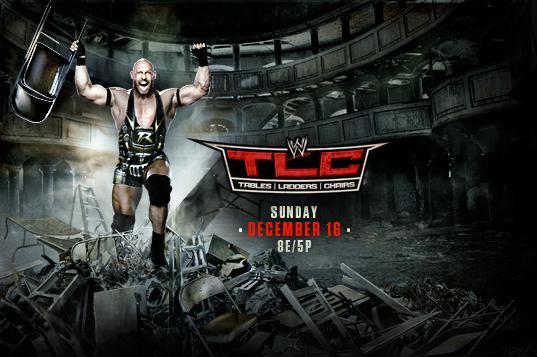 photo courtesy of wwe.com
As we sit less than three weeks away from Tables, Ladders and Chairs, aka TLC, the card for the event is nowhere near full.
Over the last couple of weeks, we did learn of three matches scheduled for TLC at the Barclays Center in Brooklyn, N.Y.
Intercontinental Champion Kofi Kingston will try not to lose the title to Wade Barrett for the second time.
Big Show and Sheamus will square off once again, but this time in a chairs match. Lame.
Finally, CM Punk will once again have to defend his WWE Championship against Ryback. This time, however, it will be a full TLC match. Ryback will get fed quite a bit with tables, ladders and chairs. Oh my.
What will the rest of the pay-per-view card look like?
Let's take a look at five potential matches that could be added to WWE TLC.
Begin Slideshow

»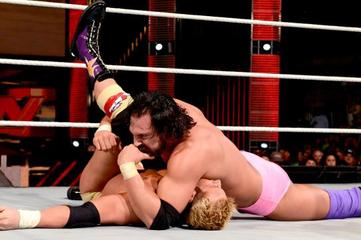 photo courtesy of wwe.com
The pre-show, although never exciting, should involve a rematch from Raw with Damien Sandow going one-on-one with Zack Ryder.
Without Cody Rhodes, WWE needs to continue to showcase Sandow. The outcome may be obvious, but Zack Ryder still has a very strong fanbase that will get behind him any day.
Ryder had been teaming up with Santino Marella regularly the last few weeks while feuding with 3MB. However, both groups are complete jobbers and should be jobbing to other superstars rather than to each other.
Sandow is a great opponent for Ryder, as he could be a big part of WWE's future since he has a fan in COO Triple H.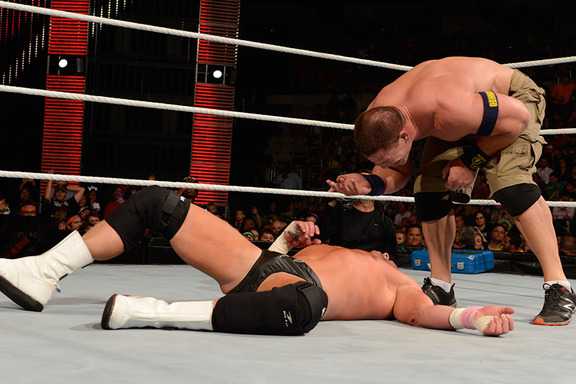 photo courtesy of wwe.com
After one of the best matches of the night on Monday's Raw, it is expected that John Cena and Dolph Ziggler will have a rematch at TLC.
There was no stipulation and John Cena was able to win the match, but he may not be as fortunate on Dec. 16 in Brooklyn.
The Barclay Center's first WWE pay-per-view should include a tables match between Cena and Ziggler.
With TLC and chairs matches already scheduled, and no title on the line, it would make the most sense for Cena and Ziggler to face off using tables.
It's possible for Cena and Ziggler to wrestle in a ladder match with Ziggler's Money in the Bank briefcase on the line, but that will just make it more obvious that Ziggler would win.
I am still going to say John Cena vs. Dolph Ziggler in a tables match.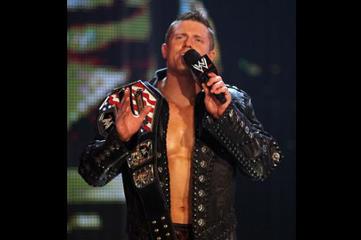 photo courtesy of wwe.com
You may have been expecting R-Truth to receive a rematch from Antonio Cesaro for the U.S. title, but that should not happen.
R-Truth is clearly not going to defeat Cesaro, as Truth is toward the end of his career. Cesaro, on the other hand is an up-and-coming superstar who should be considered a big part of the future of WWE.
That's where the Miz comes into the picture.
Although a Triple Crown champion and veteran superstar, the Miz is also going to be a big part of the future.
Maybe it is just the big Mizfit part of me saying this, but I think it should be the Miz to challenge Antonio Cesaro at TLC.
The Miz's new face turn is still just beginning and putting him against an up-and-coming heel should benefit both superstars.
I am not saying the Miz will definitely win here, though I would have no problem with that. What I am saying is booking the Miz to challenge Antonio Cesaro for the United States Championship at TLC would be purely awesome. Pun intended.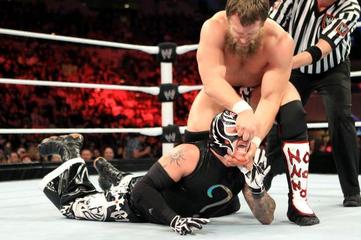 photo courtesy of wwe.com
When is the last time we saw three tag teams square off in a ladder match?
Now I'm not saying we are going to see another Hardyz, Dudleyz and Edge and Christian style match. However, these three tag teams definitely have the talent to put on a great match.
Team Hell No has quietly been feuding with both the Prime Time Players and Rey Mysterio and Sin Cara.
With Cody Rhodes out with an injury, Team Rhodes Scholars has been put on hold. Mysterio and Cara were runners up in the tag team tournament and certainly deserve a shot.
Although the Prime Time Players have received many chances at the tag team titles, this time it is different.
I am not a huge fan of the Prime Time Players, but I am beginning to enjoy Titus O'Neill's mic work.
It's probably still too early for Team Hell No to lose the gold, but expect Bryan and Rey Mysterio to be at the top of the ladder at the end of the match.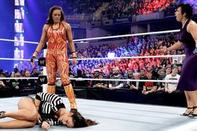 photo courtesy of wwe.com
The AJ Lee and Vickie Guerrero storyline needs to lead to a match of some kind at WWE TLC on Dec. 16.
The most likely scenario is Guerrero's pseudo-bodyguard, Tamina Snuka, to face AJ.
After Tamina ambushed AJ during her segment with Vickie at Survivor Series, it is safe to say that both women want to get a piece of the other.
I am still not totally sold on why Tamina is helping Vickie Guerrero, but if it leads to her getting a push and a possible WWE Divas Championship match, then it makes sense.
AJ, like the rest of us, would love to shut Vickie up once and for all. Would Vickie put her job on the line in the match? Hopefully.
With John Cena and Dolph set to square off at the event as well, this divas match should certainly end the storyline for good.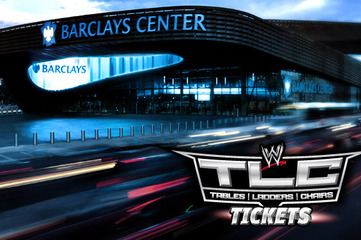 photo courtesy of wwe.com
Whether you agree with my suggestions or not, the fact is the WWE TLC card is not even close to being complete.
Some matches and superstars are obviously going to make it on the card in some fashion.
For example, John Cena, Dolph Ziggler and Team Hell No will definitely be on the card. In addition, a ladder match has yet to be announced and seeing how it puts the "L" in TLC; there has to be one.
WWE TLC is one of the best gimmick pay-per-views that still exists. Lucky for me, I will be in attendance at the event.
Which of these matches do you expect to be on the WWE TLC card? What other matches may be booked?
Please leave your comments and suggestions in the section below.
This has been the G-U-DOUBLE T and that was my GUTT reaction!
Seth Guttenplan is a teacher by day, writer by night. To read more from Seth, follow him on Twitter (@sethgutt) and visit http://guttwrenchpowerblog.com.