College Football Recruiting 2013: 9 Recruits Who Are Committed to Wrong School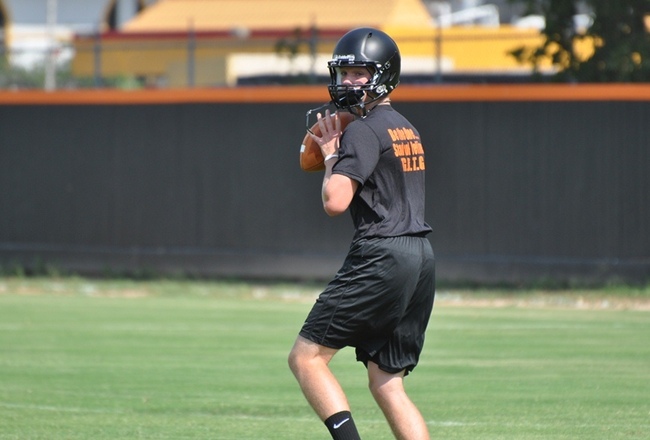 247Sports.com

Recruits make decisions they feel are right for them and their careers. However, not everyone will agree with each decision they make and that does include where they choose to commit to.
In this read, I'm going to give you nine recruits who may have committed to the wrong school. Whether because a recruit's style of play doesn't fit or project well into his committed school's scheme or there's a depth-chart log jam, wrong decisions are made each and every year.
Here are nine recruits that we may be seeing traveling down the wrong path.
Darrien Howard, LB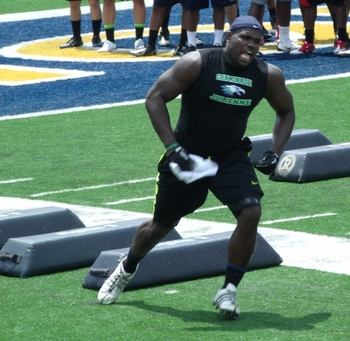 247Sports.com
Commitment: West Virginia
Don't get me wrong, I really like Howard as a prospect. He has fantastic size at 6'1", 260 pounds and displays a very thick and massive body. My concern with his WVU pledge is the style of play.
Howard is a solid athlete, but with WVU scoring a ton of points, it's defense gives up a ton of points. Teams have to throw in WVU because the Mountaineers force you into playing their shootout style of play.
Howard will be asked to drop in coverage more often then he should, and that doesn't suit his strengths.
Malik Zaire, QB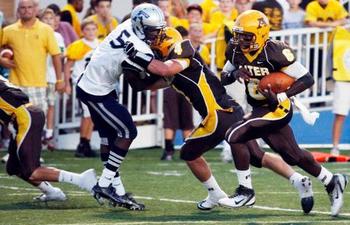 247Sports.com
Commitment: Notre Dame
I get that Zaire loves Notre Dame and is a fierce competitor. That's admirable and respected by me, as the 6'1", 196-pound QB is a good athlete.
Yet, he won't be getting any playing time anytime soon in South Bend. Everett Golson is the starter now, and he's pretty young. Then after that, Gunner Kiel is also at Notre Dame too.
Adam Lane, RB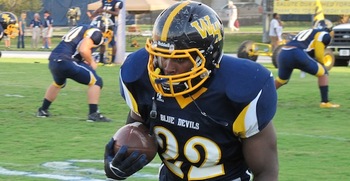 247Sports.com
Commitment: Florida
Lane is a good back that I like and has a compact frame at 5'8", 218 pounds. He runs tough and has the ability to be his own blocker by gaining yards after contact.
Where Lane may have went wrong is choosing Florida. Nothing against the Gators at all, but Matt Jones is a future beast and Kelvin Taylor could be the best RB in the country this year.
Lane may be find it a steep challenge for carries in Gainesville.
Troy Williams, QB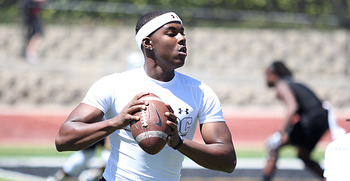 247Sports.com
Commitment: Washington
Last year, Steve Sarkisian picked up two QB studs in Jeff Lindquist and Cyler Miles. One of these two guys probably will replace Keith Price when he leaves Montlake and both will have several years of eligibility left.
I wouldn't expect to see Williams under center anytime soon in Seattle. If he was looking for early playing time, this was a wrong decision.
Ezekiel Elliot, RB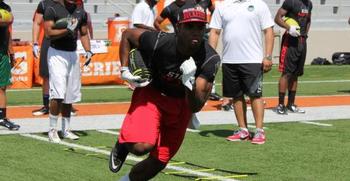 247Sports.com
Commitment: Ohio State
The Buckeyes are in the middle of changing their recruiting approach to offensive personnel under Urban Meyer. Last year, OSU got two good backs in Brionte Dunn and Warren Ball.
I still have some reservations as to how Dunn's style fits, but Meyer signed him so he must think Dunn has a role in his spread option scheme. Ball has better hands and shows solid speed.
Where does Elliot fit in? He'll have to carve his own niche; if not then he may be facing the reality that he made the wrong decision.
Kohl Stewart, QB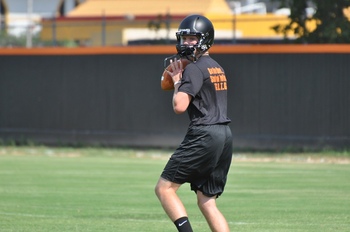 247Sports.com
Commitment: Texas A&M
It's obvious isn't it? Johnny Football is just a freshman and he's not leaving anytime soon. Should Manziel decide to bolt early, I'd bet money that the folks in College Station would kidnap him right now.
Toss in Matt Davis' signing with the Aggies last year and you start to wonder why Stewart didn't opt for a school where he could be the man earlier in his career.
Alabama RB Trio of Commitments of Derrick Henry, Tyren Jones and Altee Tenpenny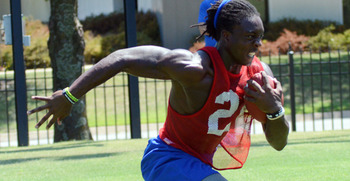 247Sports.com
Commitment: Alabama
Competitiveness is a great and imperative trait needed for success. Yet, we also have to be smart about things, and that includes where to compete.
I like, no love, all three of these guys as RB prospects, but one of them has to be thinking about bolting. First, they face immediate competition from T.J. Yeldon and Kenyan Drake. Plus Dee Hart will be back.
Then, once they escape that playing-time blockade, each guy will have to battle two other good backs for carries. If I'm one of them, maybe going somewhere else isn't a bad idea.
Edwin Weathersby is the College Football Recruiting Analyst for Bleacher Report. He has worked in scouting/player personnel departments for three professional football teams, including the New York Giants, Cleveland Browns and the Las Vegas Gladiators of the Arena League. He spent a year evaluating prep prospects and writing specific recruiting and scouting content articles for Student Sports Football (formerly ESPN Rise-HS). A syndicated scout and writer, he's also contributed to WeAreSC.com, GatorBait.net and Diamonds in the Rough Inc., a College Football and NFL Draft magazine.
Keep Reading