The Most Tradeable Asset on Every MLB Team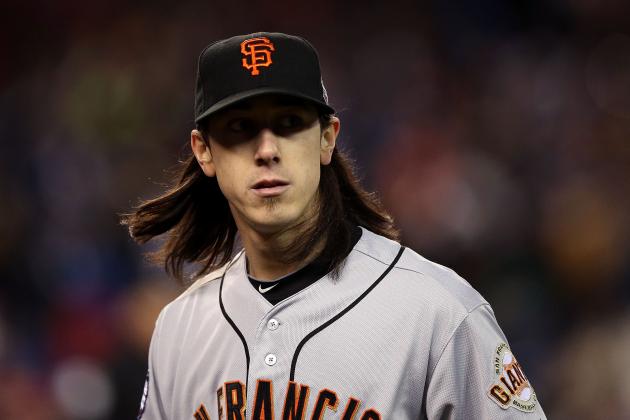 Ezra Shaw/Getty Images

While adding pieces through free agency is the easiest way for a team to make improvements, financial constraints often dictate what signings a general manager can make.
Those constraints aren't quite as prevalent when it comes to making trades, as teams have an opportunity to perhaps shed salary from their payrolls while making improvements for the 2013 season and beyond.
Of course, in order to get something of value, something of value must be offered in return.
With that in mind, let's take a look at every team's most tradeable asset — whether it be because of a player's talent, contract status, or a combination of the two.
Begin Slideshow

»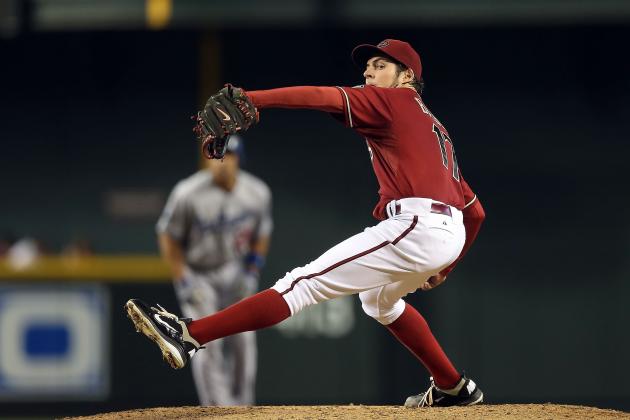 Christian Petersen/Getty Images

While Trevor Bauer's major league debut didn't go quite as planned in 2012 — with the 21-year-old making only four starts for Arizona and getting past the fourth inning in only one of them — he remains a big-time pitching prospect with front-of-the-rotation potential.
He's been passed in the Diamondbacks system by Tyler Skaggs as their top pitching prospect, and with Archie Bradley, Chase Anderson, Andrew Chafin and David Holmberg still developing in Arizona's system, Bauer could be expendable.
Under team control through the 2018 season, he could be used to bring back the long-term answer at shortstop or third base that the team is seeking.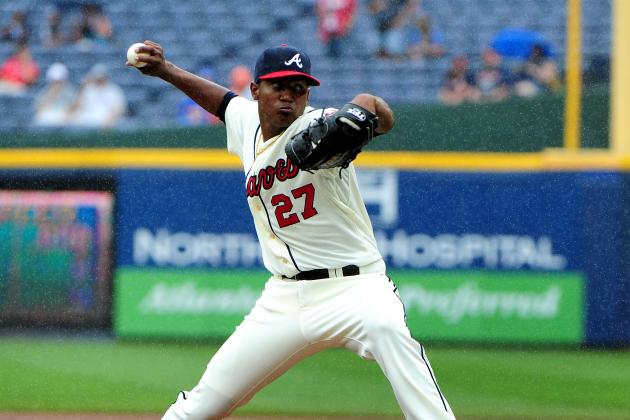 Scott Cunningham/Getty Images

One of the top pitching prospects in all of baseball entering the 2012 season, 21-year-old Julio Teheran had an awful year for Triple-A Gwinnett, pitching to a 5.08 ERA and 1.44 WHIP in his second season at the minor league's highest level.
Things haven't gotten any better for him while pitching in the Dominican Winter League, as he's allowed 22 hits and 11 earned runs in 14 innings of work.
But Teheran still has an electric fastball and tons of potential — though it's possible that his ultimate calling will be out of the bullpen.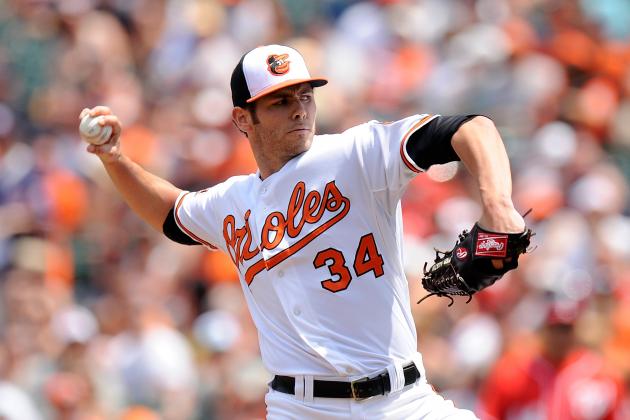 Greg Fiume/Getty Images

In 2011, Jake Arrieta went 10-8 with a 5.05 ERA and 1.46 WHIP for the Orioles. These were mediocre numbers at best but they were good enough to land him the Opening Day start in 2012.
While 2012 found Arrieta demoted to the minors in July and relegated to the Orioles bullpen when he was recalled in September — finishing the year 3-9 with a 6.20 ERA and 1.37 WHIP — Arrieta is still only 26 years old.
Under team control through the 2016 season, Baltimore wouldn't have trouble finding teams with interest in someone who was, at one point, a much ballyhooed pitching prospect.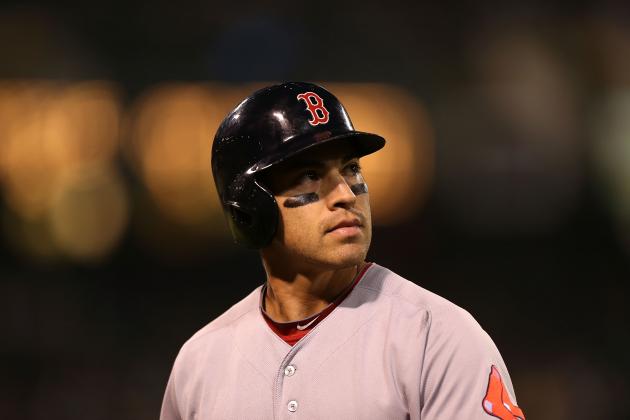 Jed Jacobsohn/Getty Images

Towards the end of the regular season, Sean McAdam of CSN New England quoted an unnamed American League executive who said that the Red Sox had "no chance" to work out a contract extension with the 29-year-old center fielder.
ESPN's Buster Olney intimated the same thing, telling the Mut and Merloni Show on WEEI 850 AM that the price tag on Ellsbury's next contract is going to be "astronomical" — something that makes sense when you consider who he is represented by.
Scott Boras told the Boston Herald's Michael Silverman that while Ellsbury is open to working out an extension, the super-agent made it clear that Ellsbury will not come cheap:
The only thing I can say about Jacoby is that there are few players like him. He is a proven successful player in Boston and in the American League East environment, and he plays a premium position at Gold Glove levels. He is a franchise player.
A spate of injuries over the past few seasons — injuries that lean towards the freakish end of the spectrum, but injuries nonetheless — as well as the fact that he's represented by Boras could both work against the Red Sox in their attempt to receive fair-market value for Ellsbury.
Injuries and impending free agency aside, there is interest in Ellsbury around the league. While Ellsbury is only signed through the 2013 season, Boston is in the process of re-building. Moving their 29-year-old center fielder for another piece could be the best thing for both parties.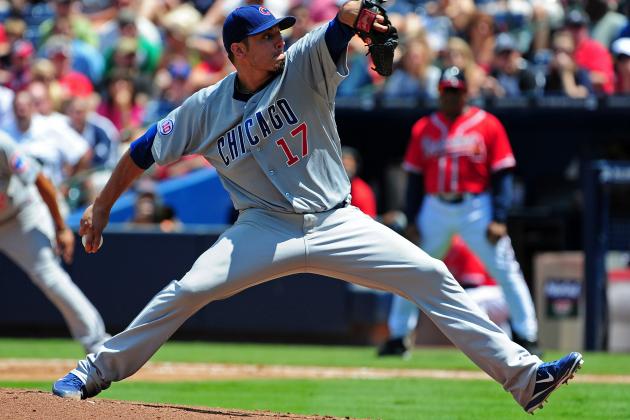 Scott Cunningham/Getty Images

His 2012 season ended prematurely due to an elbow injury, and the fact that he's not thrown in a game since July 21 coupled with the fact that there is only one year remaining on his deal makes his value less than it was in previous offseasons.
Regardless, Garza has had success pitching in both leagues and will remain one of the more sought-after pitchers in baseball until he's either traded to a contender or signs an extension with the Cubs.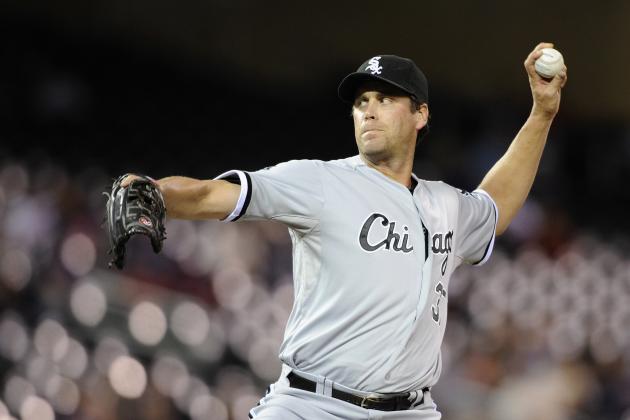 Hannah Foslien/Getty Images

As ESPN's Buster Olney noted during the regular season, the White Sox tried to trade the 36-year-old left-handed reliever at both the non-waiver trade deadline in 2011 and again over the winter.
He is due $5.5 million in 2013 and there is a $6 million team option (or $1 million buyout) for 2014. This contract coupled with the emergence of 24-year-old Hector Santiago and 28-year-old Donnie Veal as quality left-handed options out of the bullpen means that the White Sox could look to move the veteran reliever once again this winter.
Virtually every team in baseball is always looking to improve its bullpen, especially when it comes to left-handed pitchers. So it stands to reason that there would be no a shortage of interested parties should the White Sox make him available.
Jonathan Daniel/Getty Images

It has less to do with Zack Cozart and more to do with the fact that either Billy Hamilton (if he can't handle center field) or Didi Gregorius is waiting to take his spot as the Reds' starting shortstop that makes him available.
Cozart, 26, is under team control through the 2017 season, and he doesn't even become arbitration eligible until 2015. He's struggled with the bat but been solid defensively, posting a 9.4 UZR/150 (h/t Fangraphs) — a number that ranks seventh-best among all starting shortstops in baseball in 2012.
A number of teams, including the Arizona Diamondbacks and Oakland A's, among others, are looking for long-term answers at shortstop and could have interest.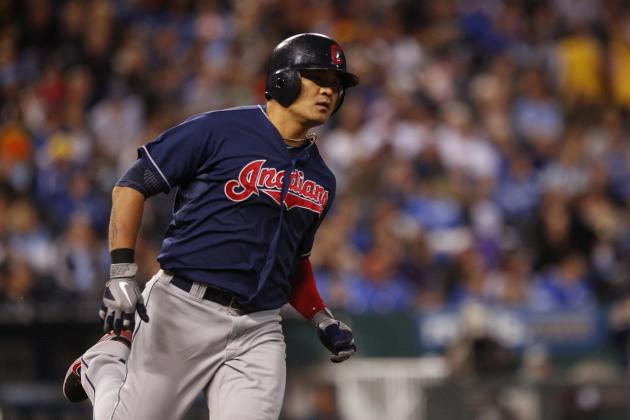 Kyle Rivas/Getty Images

Indians' GM Chris Antonetti confirmed to CBS Sports' Jon Heyman that 30-year-old right fielder Shin-Soo Choo, among others, is available this winter. He was quoted as saying, "I'm not looking to move those guys...But we have to be open-minded.''
This philosophy makes sense considering that a few months ago, Heyman said that the Indians would listen to offers for Choo, as they were resigned to the fact that they will not be able to re-sign the 30-year-old when his contract expires after the 2013 season.
While his impending free agency should be a concern for anyone, Choo is an All-Star outfielder that could be the difference-maker for a team who believes that it's one big bat away from contending in 2013.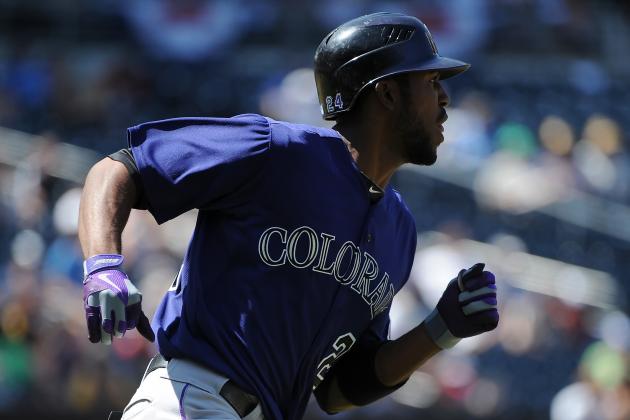 Lisa Blumenfeld/Getty Images

While 26-year-old speedy center fielders who are just entering their prime are typically not the kind of player that a team looks to deal — especially when they are under team control through the 2015 season — moving Dexter Fowler could be the move that brings the Rockies the quality pitching that they need.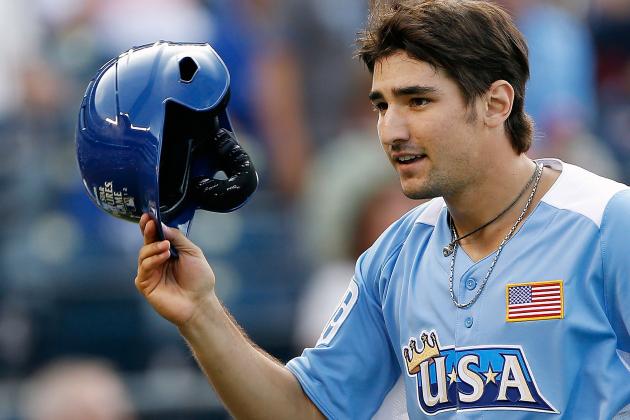 Jamie Squire/Getty Images

Castellanos, 20, spent the first two-and-a-half seasons as a professional ballplayer playing third base, which happens to be the same position that 2012 American League MVP Miguel Cabrera plays.
In an effort to make him a more viable addition to the Tigers' major league roster, he finished the 2012 season playing 51 games in right field for the Tigers' Double-A affiliate, the Erie SeaWolves.
His trade value is highest if Castellanos is manning the hot corner, but regardless of where he is playing, multiple teams are sure to express interest.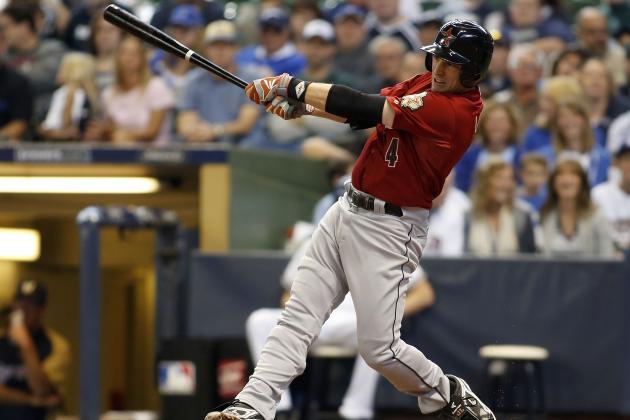 Mark Hirsch/Getty Images

Jed Lowrie, who celebrates his 29th birthday in April, is under team control through the 2015 season and could be an attractive option for teams who are potentially in need of a shortstop, including the Arizona Diamondbacks and Oakland A's.
While he's never played in more than 100 games in any of his five major league seasons, Lowrie is a solid defensive player who flashed a power stroke in 2012 that we had not seen from him before when he slugged 16 home runs in only 97 games.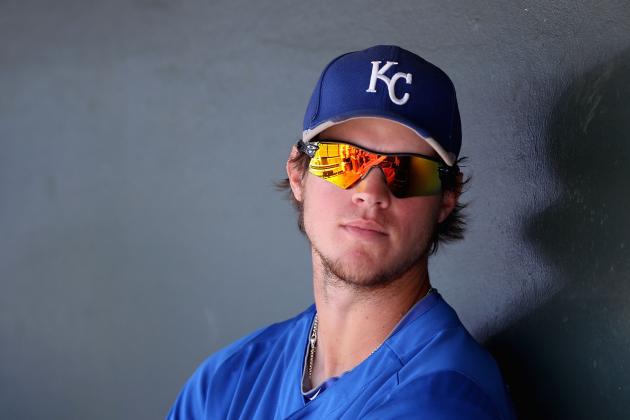 Christian Petersen/Getty Images

With the Royals in desperate need of quality, front-of-the-rotation pitching and no real chance of making a big splash in free agency, the only way for them to acquire it will be via trade.
Enter 21-year-old Wil Myers, the 2012 Minor League Player of the Year.
Myers hits for average and power, plays solid defense, and has as high a ceiling as any prospect in the minor leagues. He would bring back a significant piece to the puzzle in Kansas City.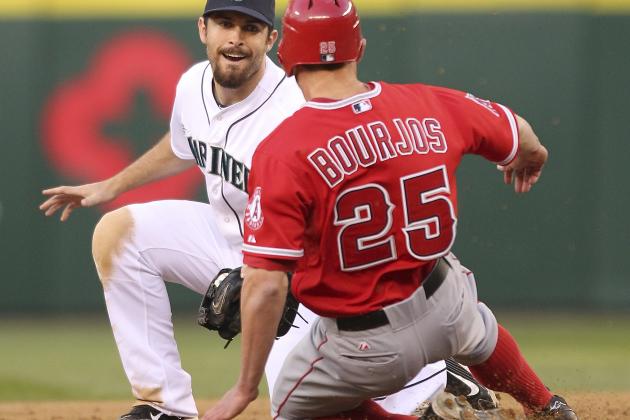 Otto Greule Jr/Getty Images

It's no secret that the Angels have a crowded outfield, and even with Torii Hunter now in Detroit, the logjam hasn't disappeared entirely.
An excellent defensive player, Peter Bourjos doesn't become arbitration-eligible until after the 2013 season and is under team control through 2016.
Teams that miss out on free-agent center fielders such as Michael Bourn, B.J. Upton and Shane Victorino could be interested, as could those teams that decide not to engage that trio in free agent negotiations at all.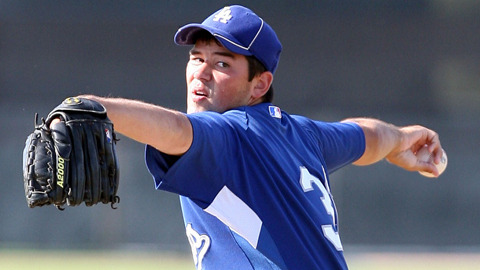 Photo courtesy of milb.com.
Taken in the first round of the 2010 draft by the Dodgers, the 21-year-old Zach Lee is unquestionably the team's best pitching prospect.
While his numbers in 2012 were less than impressive — a 4.39 ERA, 1.21 WHIP and 103 strikeouts in 121 innings of work split between High-A Rancho Cucamonga and Double-A Chattanooga — Lee remains one of the better pitching prospects in the game.
While the Dodgers are expected to spend big this winter to acquire another front-of-the-rotation arm to pair alongside Clayton Kershaw, they could decide to move Lee instead to acquire the arm that they seek.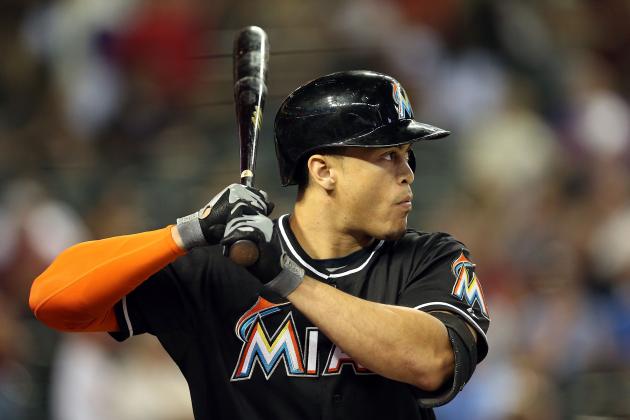 Christian Petersen/Getty Images

We know that 23-year-old slugging right fielder Giancarlo Stanton was less than pleased to learn that the Miami Marlins blew up the team a few weeks ago when he tweeted:
Alright, I'm pissed off!!! Plain & Simple

— Giancarlo Stanton (@Giancarlo818) November 13, 2012
One of the premier youngsters in the game and under team control through the 2016 season, Stanton has world-class power and would bring back a massive package in return for the rebuilding Marlins.
Moving him now, before he becomes even more disenfranchised with the club, may be the best thing for everyone involved.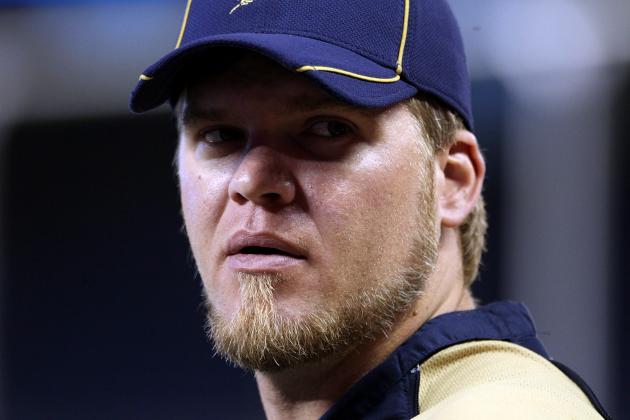 Marc Serota/Getty Images

It's not a stretch to call the Brewers' Corey Hart the National League's version of Nick Swisher — someone who is well-liked by his teammates, plays the game the right way and who is versatile enough to play both right field and first base reasonably well. That is what makes him such an attractive option for teams looking for help at either position.
A free agent after the 2013 season, the 30-year-old Hart could find himself on the move should he and the Brewers not be able to agree on a contract extension this winter. Also, trading Hart now would bring back a greater return for the Brewers than if they were to trade him next July when he'd be nothing more than a two-month rental.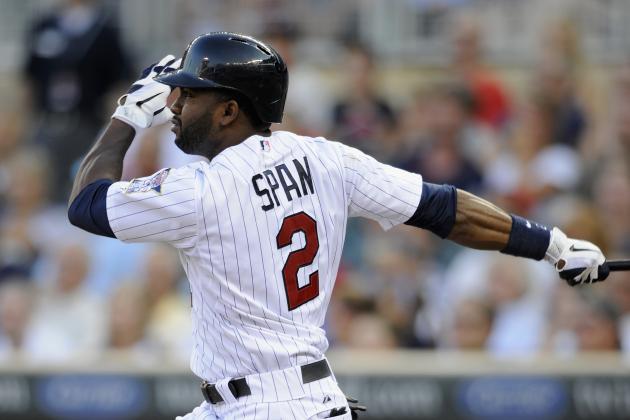 Hannah Foslien/Getty Images

Center fielder Denard Span, who turns 29 in February, is a quintessential leadoff hitter and remains one of the best defensive center fielders in the game.
Signed through the 2015 season, Span would bring back multiple pieces for the Twins. With the team in dire need of multiple starting pitchers, moving their underrated center fielder to acquire those arms may be in the team's best interest.
Should the Twins wind up moving Span, Ben Revere would slide to center field from right field, while Chris Parmalee, among others, would be a candidate to start in right field.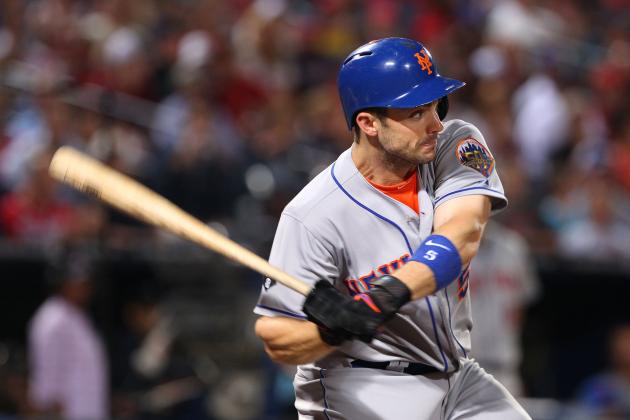 Mike Zarrilli/Getty Images

He's the face of the franchise and the team's best player by far, but trading soon-to-be 30-year-old third baseman David Wright would solve a number of problems for the New York Mets.
Depending on who you want to believe, the Mets either low-balled Wright with their contract extension offer, or they came big, landing somewhere in the neighborhood of a six- to eight-year deal in the $150 million range.
That would approach the deals that other franchise players such as the Rockies' Troy Tulowitzki, the Reds' Joey Votto and the Dodgers' Matt Kemp all received — and you'd think it would make Wright likely to stick around in Flushing.
But until Wright signs on the dotted line, he remains the team's most valuable trade piece, and avoiding another situation like they faced with Jose Reyes — when the shortstop walked away and the Mets got nothing but a compensatory draft pick — is definitely something the team wants to avoid.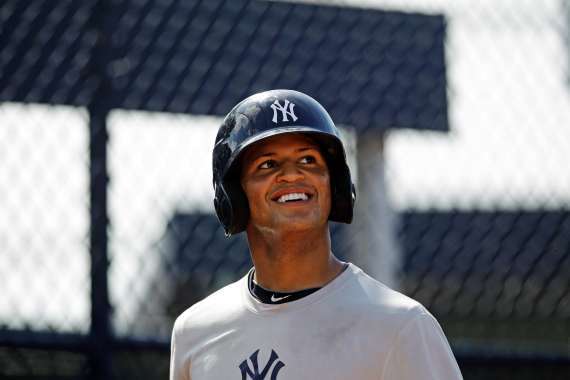 Photo courtesy of northjersey.com.
He's still a few years away from making an impact in the major leagues, but the 21-year-old Mason Williams has a high ceiling and has quickly become one of the New York Yankees most intriguing prospects.
A tremendous athlete, Williams can cover a lot of ground in CF, and has the arm strength to get the ball back to the infield quickly and accurately.
As he continues to develop and mature physically, his raw power should progress as as result.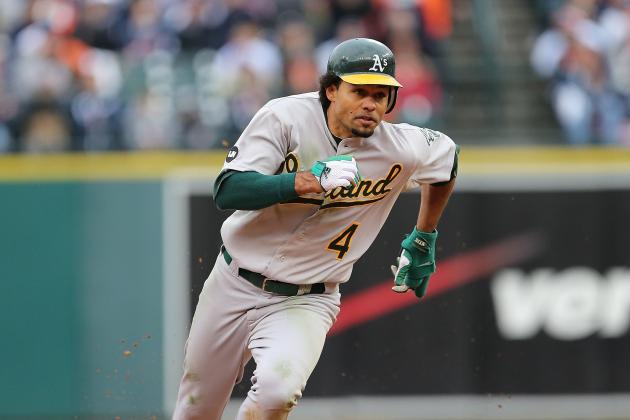 Leon Halip/Getty Images

A solid defensive center fielder and an adept base stealer — swiping 35 bags in 39 attempts in 2012 — Coco Crisp's $7 million salary in 2013 could still prove to be excess baggage for the A's, especially with Chris Young now in the fold.
He isn't going to bring back anything great in return, but a chance to unload his salary and free up playing time for the young Collin Cowgill might be motivation enough for the A's, making the return package they receive less important.
Crisp would certainly appeal to clubs looking for a relatively inexpensive solution in center field for 2013.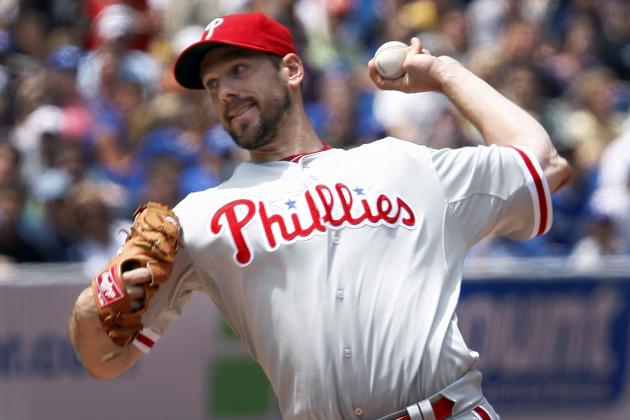 Abelimages/Getty Images

It's very unlikely that the Philadelphia Phillies would move Cliff Lee, as the team has an eye on winning now, but there's no disputing that they could fill multiple holes by moving him.
He's due nearly $90 million through the 2016 season, and only a handful of teams can afford to add that kind of salary.
Yet the package that they would receive, and the financial flexibility that they would then have as a result, would be significant.
Oh, and they still have two guys named Halladay and Hamels atop their rotation.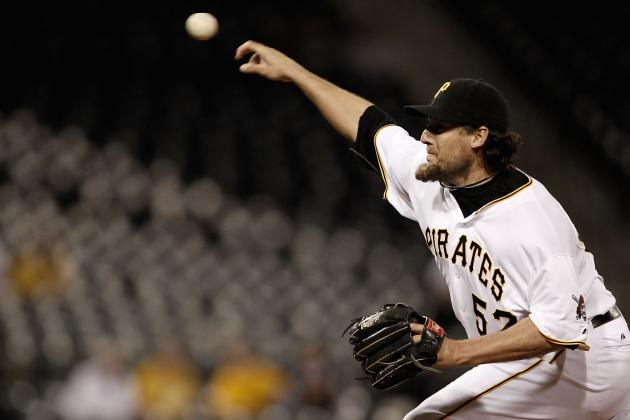 Jared Wickerham/Getty Images

Leading up to the trade deadline, MLB.com's Tom Singer reported that teams were willing to trade two major league bats to acquire Pirates closer Joel Hanrahan.
The Pirates ultimately decided to hold onto their closer, but that doesn't mean that they won't revisit the idea of dealing him this winter.
Hanrahan, 31, is under team control through the 2013 season. While moving him would leave the Pirates without an obvious choice to finish games, finding a closer may prove to be an easier task than adding quality major league bats to play alongside Andrew McCutchen this winter.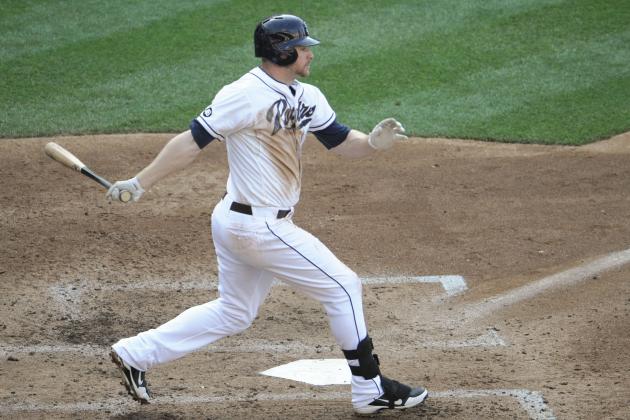 Denis Poroy/Getty Images

Under team control through the 2014 season, Chase Headley, 28, emerged as a big-time player in 2012, setting career highs in nearly every offensive category.
The return that the Padres could receive for Headley would be significant, and at the very least, they owe it to themselves to see whether or not another team is willing to grossly overpay to acquire Headley's services.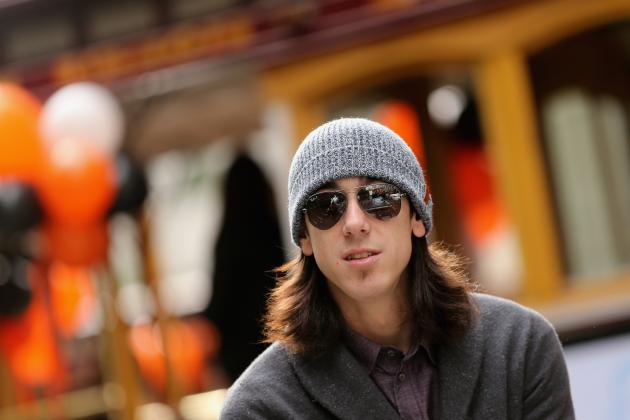 Ezra Shaw/Getty Images

The Giants have both Matt Cain and Madison Bumgarner signed to long-term extensions, and with Lincecum due $22 million in 2013, whether or not the team will be able to work out a long-term deal with the two-time Cy Young Award winner is a legitimate question to ask.
GM Brian Sabean is likely to point to this year's struggles as a reason why Lincecum doesn't deserve the same type of money as Cain and Cole Hamels. But Lincecum's camp will point to his second-half performance as proof that his horrid first half was a fluke occurrence.
There aren't many teams who can absorb Lincecum's salary in 2013, and that number might limit what the Giants could receive in return for him unless the club is willing to pick up some of that money.
Still, there's no question that when he's on, Lincecum remains one of the elite pitchers in baseball, and the Giants would be sure to receive a plethora of quality pieces in exchange for him.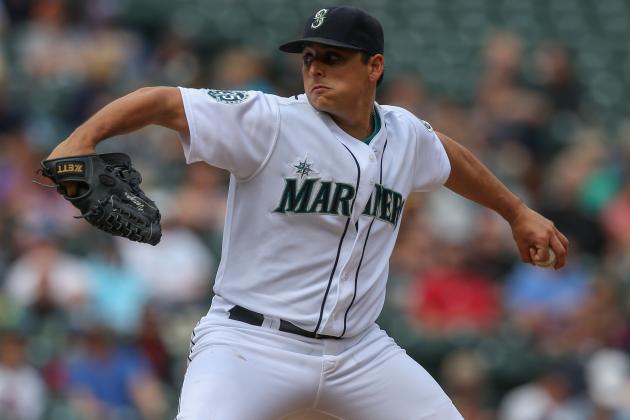 Otto Greule Jr/Getty Images

Seattle has a trio of big-time pitching prospects in Danny Hultzen, James Paxton and Taijuan Walker who are going to make an impact in Seattle sooner rather than later. That makes Jason Vargas, who turns 30-years-old in February, expendable.
Vargas was available this season, but as Dan Connolly of the Baltimore Sun reports, the Mariners were asking for a lot in return for him.
A free agent following the 2013 season, Vargas is a reasonably-priced innings-eater and a southpaw — two things that multiple teams covet.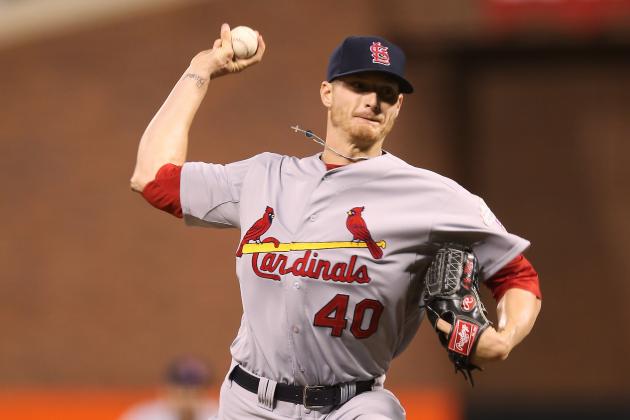 Christian Petersen/Getty Images

While he pitched well in relief as a September call-up, the 21-year-old Shelby Miller struggled in his first season starting for Triple-A Memphis. He posted a 4.36 ERA and 1.38 WHIP, allowing more hits than innings pitched.
But 21-year-old pitchers with high ceilings don't become available often, and a number of teams would be willing to gamble on Miller should the Cardinals make him available.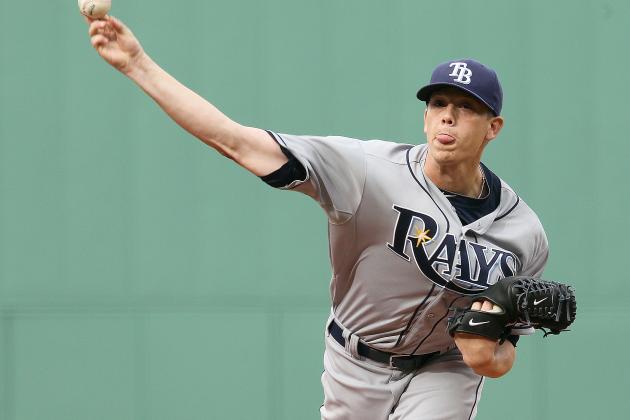 Jim Rogash/Getty Images

Jeremy Hellickson, 25, made 31 starts for the Rays in 2012, going 10-11 with a 3.14 ERA, 1.25 WHIP and 124 strikeouts over 177 innings of work.
The winner of the 2011 AL Rookie of the Year award and a Gold Glove recipient in 2012, Hellickson has a career mark of 27-21 to go along with an impressive 3.06 ERA and 1.19 WHIP in just over 400 innings with the bulk of those innings coming in AL East play. He's also under team control through the 2017 season.
Moving him now would bring back a substantial return for the Rays, primarily a middle-of-the-order bat to pair alongside 3B Evan Longoria.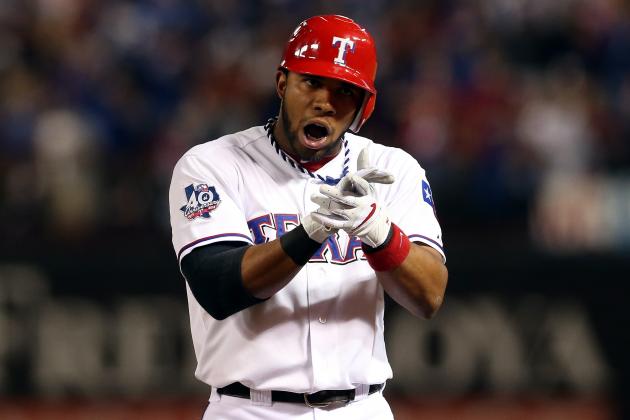 Ronald Martinez/Getty Images

Jurickson Profar will be starting at shortstop for the Rangers in 2013, which brings up the question: What will the Rangers do with All-Star incumbent Elvis Andrus?
They should trade him, if you ask the Arizona Republic's Nick Piecoro, who speculates that an Andrus-for-Justin Upton deal makes a ton of sense for both the Rangers and Diamondbacks.
If you think about it, it really does seem a like a deal where both teams would come out as winners.
Andrus would fill a gaping hole on the left side of the Diamondbacks' infield, while Upton would add another powerful bat to the Rangers' lineup and serve as someone who could replace some of Josh Hamilton's production should the All-Star leave Texas as a free agent.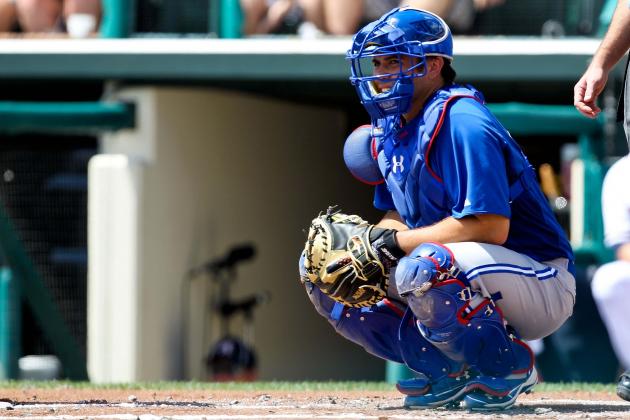 Daniel Shirey-US PRESSWIRE

He's been one of the top catching prospects in baseball for years, and were it not for a torn PCL that ended his 2012 season early, chances are that 23-year-old Travis d'Arnaud would have already had a handful of major league games under his belt.
With J.P. Arencibia and John Buck in the fold, Toronto has a glut of catchers and not enough playing time for each of them.
There's little doubt that, of the three, d'Arnaud holds the most value around the league and would bring the Blue Jays back the biggest return.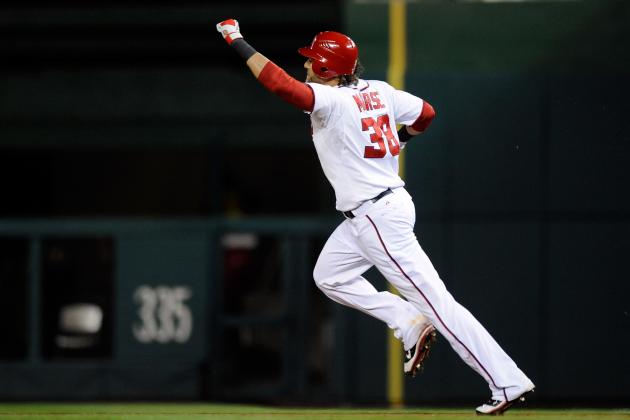 Patrick McDermott/Getty Images

Mike Morse's future in Washington is largely tied to what the Nationals decide to do with first baseman Adam LaRoche and what they eventually do in free agency.
Morse, who turns 31 in March, is a versatile player who can play both corner spots in the outfield, as well as first base. He is due a reasonable $6.75 million salary for 2013, the last year of his contract.
Were he to be made available, a number of teams could be interested in him, including the Yankees, who will likely be looking to replace Nick Swisher in right field this winter.