EPL Week 14 Predictions: Players Sure to Land in All-EPL Team for Week's Clashes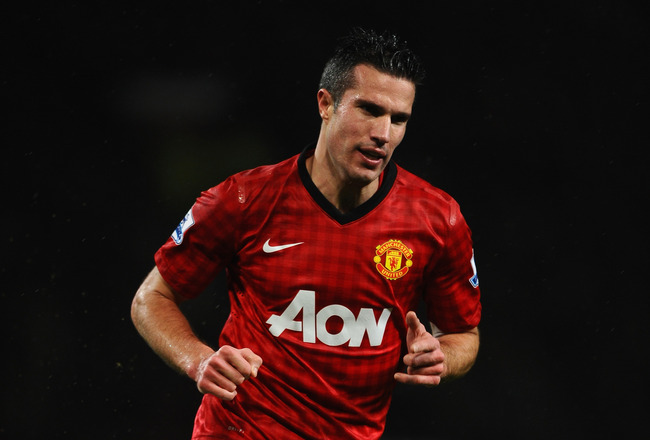 Laurence Griffiths/Getty Images
The English Premier League is back already and the fans do not have to wait until the weekend to watch the world's best footballers.
A clash between Chelsea and Manchester City headlined last week's fixtures, and spectators were left wanting more as both sides failed to find the back of the net.
While none of midweek matches offer as many intriguing storylines as that lackluster clash, a showdown between Arsenal and Everton, as well as one between Tottenham and Liverpool should provide more excitement.
Here are the players across England who will be thrilling fans this week.
Goalkeeper: Asmir Begovic, Stoke City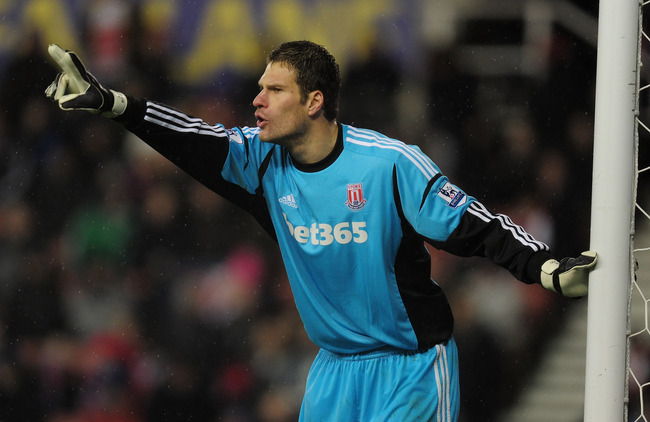 Jamie McDonald/Getty Images
While Stoke City certainly does not employ the most positive tactics, they are effective.
The Potters are remarkably difficult to play against at home and they have astonishingly conceded just one goal at Britannia Stadium.
The club's hulking back line deserves a significant amount of credit for this accomplishment, but goalkeeper Asmir Begovic is in line for a hat tip as well.
The sure-handed shot-stopper will continue his fine form this week, and Newcastle will go through another match without getting on the score sheet.
Left-Back: Jan Vertonghen, Tottenham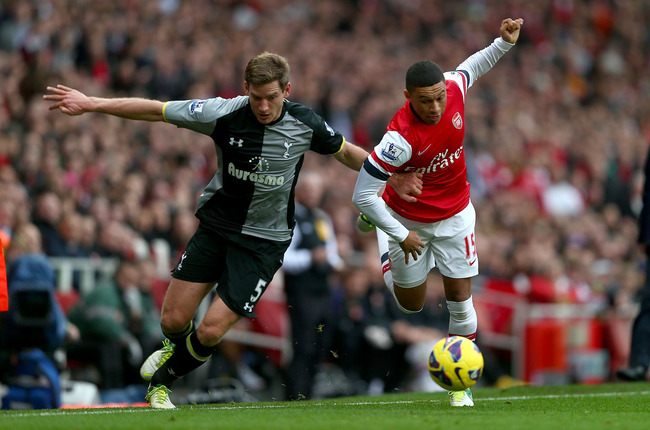 Clive Rose/Getty Images
Tottenham have made a slew of signings under Andres Villas-Boas, but none have had more of an impact than Jan Vertonghen.
Regardless of where AVB has put him along the back line, the Belgian has excelled.
He has split time between centre-back and left-back, but has been equally effective at both positions. Vertonghen is an exceptional tackler and has also shown a surprising ability to make runs forward.
In Spurs matchup with Liverpool, he will continue to make an impact at both ends of the pitch.
Centre-Back: David Luiz, Chelsea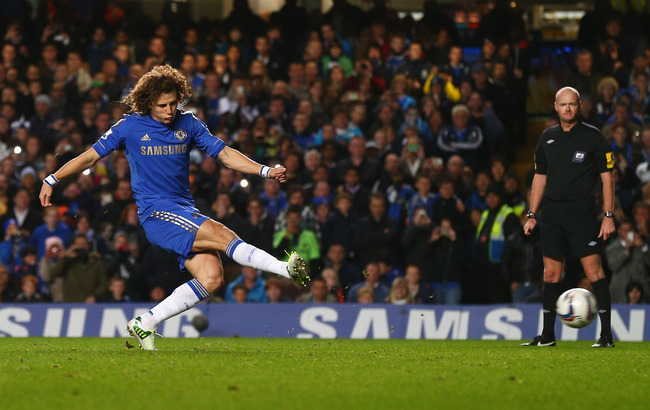 Clive Rose/Getty Images
Chelsea are in desperate need of a victory, and Fulham's Dimitar Berbatov will be a major obstacle toward achieving a positive result.
The former Manchester United striker has five goals and three assists in nine appearances for the Cottagers, and the Blues will need a fine performance from their centre-backs to contain the Bulgarian.
Much of this responsibility will fall to David Luiz, and the physical defender will need to rattle the laid-back striker.
The Brazilian will be active and focused throughout the match. This will largely neutralize Berbatov, and Fulham will struggle to find quality opportunities.
Centre-Back: Matija Nastasic, Manchester City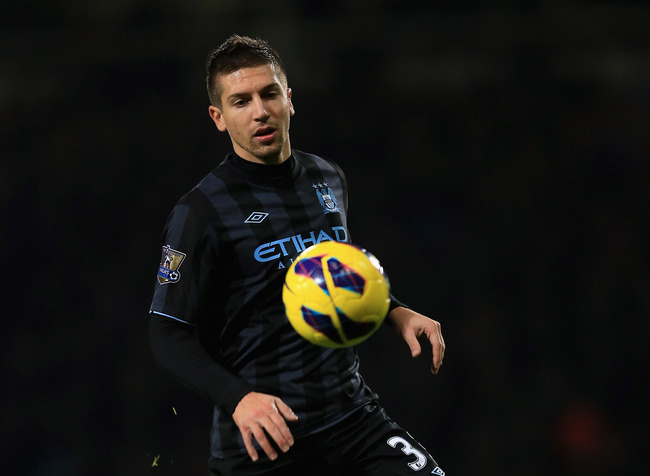 Richard Heathcote/Getty Images
Centre-back is a position that requires an incredible amount of discipline and focus, and because of this, young players often struggle when tasked with playing at the heart of the defense.
Manchester City's Matija Nastasic has gone against conventional wisdom since arriving in England, and he has proven to be smart signing for the Citizens.
The 19-year-old will have his work cut out for him on Wednesday as City take on Wigan and Jordi Gomez. The Spaniard is coming off of a hat trick and will be surging with confidence.
But the Latics momentum will come to an abrupt halt as Nastasic and the City defense ensure that Joe Hart has little to do in this match.
Right-Back: Geoff Cameron, Stoke City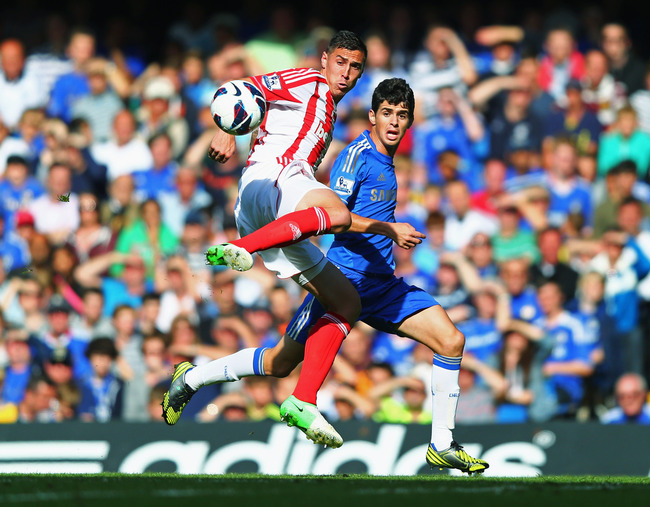 Clive Rose/Getty Images
Geoff Cameron has been one of the Premier League's most pleasant surprises this season.
Well, maybe pleasant isn't the right word when discussing Stoke City—given their style of football—but Cameron has certainly done everything Tony Pulis has asked of him.
The American has proven to be a fierce tackler, and at 6'3" he is extremely tough in the air. He has excelled as an outside back this season and has been a large part of the team's success at the back.
Newcastle will have few clean looks at goal when they take on the Potters, and none of them will be created down Cameron's side of the pitch.
Left Midfielder: Anthony Pilkington, Norwich City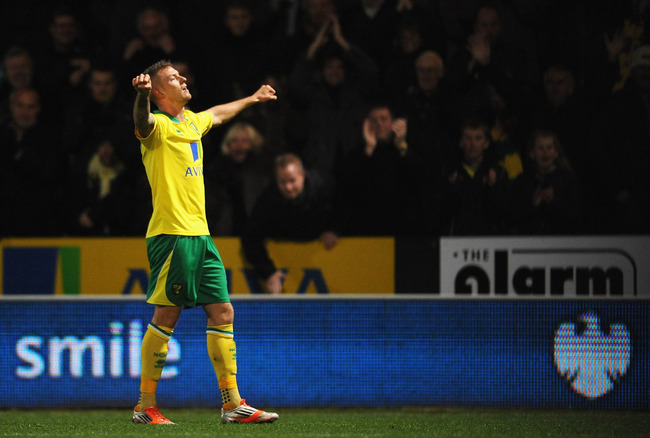 Christopher Lee/Getty Images
Norwich City has been on an incredible run in the Premier League, and Anthony Pilkington has been a key contributor to their success.
Since upsetting Arsenal 1-0 last month, the Canaries remain unbeaten in the Premiership. They are coming off of another massive 1-0 victory over Manchester United in which Pilkington scored the game's lone goal, and a 1-1 draw with Everton.
Now, the team will have to face a Southampton side coming off of their first clean sheet of the season. Norwich's forward players will need to ensure that the Saints defenders do not continue to build confidence.
Pilkington will lead that effort and he will end up with his name on the score sheet.
Central Midfielder: Gaston Ramirez, Southampton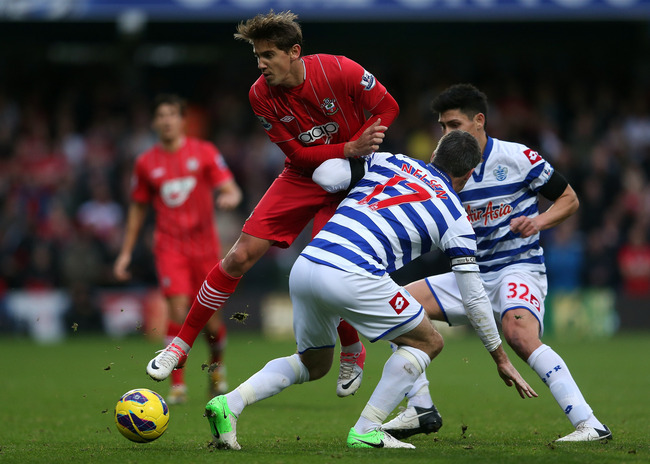 Julian Finney/Getty Images
This past weekend, Gaston Ramirez finally put on the performance that Southampton fans have been waiting for since they signed the talented 21-year-old.
The Uruguayan playmaker had a goal and an assist against Newcastle and he will continue thrilling Saints supporters when they host Norwich City.
While the Southampton defense played surprisingly well against the Magpies, they still have the worst back line in the Premiership.
Ramirez will need to orchestrate goal-scoring chances in order for his team to stay competitive in this match, and he will deliver.
Central Midfielder: Kevin Nolan, West Ham United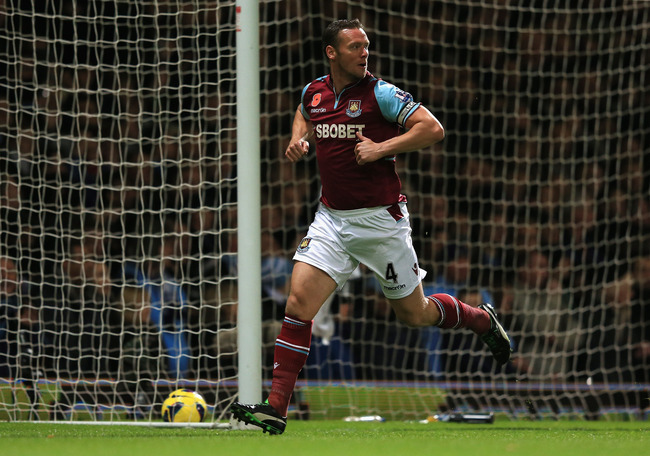 Richard Heathcote/Getty Images
West Ham United face a difficult challenge against Manchester United this week, and through the first hour of this match, Kevin Nolan will be the star attraction.
The Hammers skipper has been in fantastic form this season and has recorded five goals and two assists in 13 league matches.
He will be the creative force behind West Ham's attack, and his team will strike first in this match.
United have fallen into the habit of conceding first against less talented teams, and this will once again be the case. Nolan's early-game exploits will earn him recognition.
Right Midfielder: Aaron Lennon, Tottenham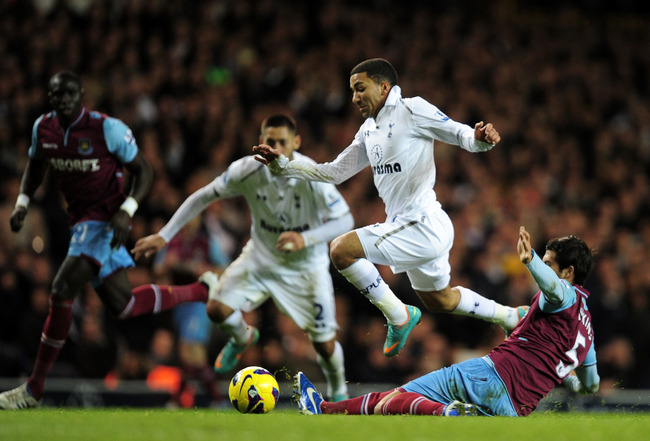 Jamie McDonald/Getty Images
Aaron Lennon is coming off of a fine performance against West Ham United, and with another home match ahead of him, his fine form will continue.
The speedy winger had an assist against the Hammers, and his pace will cause problems for Liverpool when the Reds arrive at White Hart Lane.
With an array of talented attackers, Lennon is often the forgotten man in Tottenham's attack. But he has started every Premier League fixture for Spurs, and performed consistently.
He will stand out among his teammates for the second consecutive match as his side sends Liverpool home with a disappointing result.
Striker: Robin van Persie, Manchester United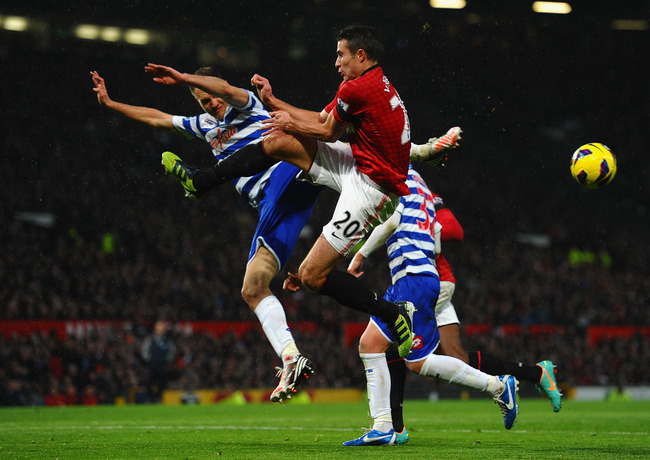 Laurence Griffiths/Getty Images
Robin van Persie has now gone three full matches without a goal, but Kevin Nolan and West Ham will disturb the sleeping giant.
Manchester United will fall behind once again, but the Dutch striker will ensure that his side still takes maximum points away from this match.
He has been fantastic since moving to Manchester, and while his form has dipped slightly in the recent fixtures, it will pick right back up against the Hammers.
His movement, creativity and ruthless finishing ability will be far too much for West Ham's defense to handle throughout all 90 minutes of this match.
Striker: Nikica Jelavic, Everton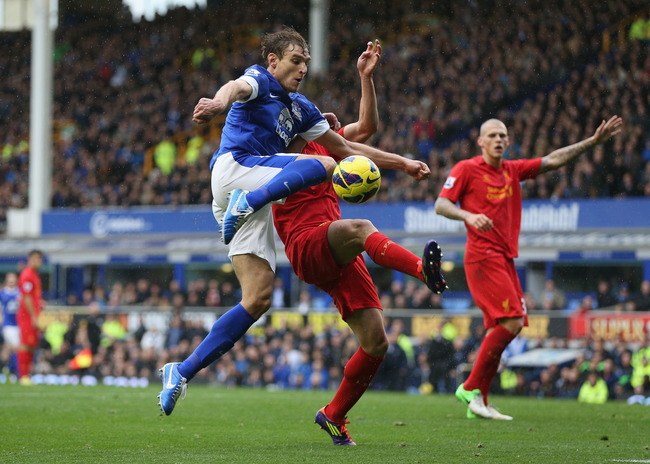 Clive Brunskill/Getty Images
With just one goal in his last six matches, Nikica Jelavic is another goal-scoring dynamo who has been surprisingly quiet in recent weeks.
But the Everton striker will be the man of the match when the Toffees take on Arsenal at Goodison Park.
He is a defender's nightmare due to his incredible ability to finish with a single touch. Losing track of him is often a fatal mistake for a back-line player.
The dangerous Croatian will find space in the penalty area against the Gunners, and Everton's fine early-season form will continue.
Keep Reading