10 MMA Topics That Will Always Spark a Lively Debate
Mark J. Rebilas-US PRESSWIRE

People love discussing their favorite things. This isn't something that is confined to just sports; television shows, video games, books and movies all have their own hardcore niche of fans who spend time debating online and in person about the various merits of the tiniest of minutia.

All of you reading this are likely involved in one or more of these communities. As a matter of fact, we know you're involved in at least one of them: the mixed martial arts world.

Because let's face it, if you're reading an article about topics that always spark a lively debate, you're probably looking to do a little debating yourself. And by "debating," of course, I mean calling the writer an idiot.

And by "the writer" I mean me.

Back to my point: every single one of these communities has a plethora of topics that fans love to debate. Mixed martial arts is the same way, and I'm about to spend ten slides giving you ten different topics that drive fans to argue and whine and howl from the mountaintops, after which you will no doubt spend precious time out of your day arguing in the comments below about why I'm wrong about certain topics and why you're right about others.

That's the beauty of community, isn't it? Everyone has an opinion, and few of those opinions are wrong.
Begin Slideshow

»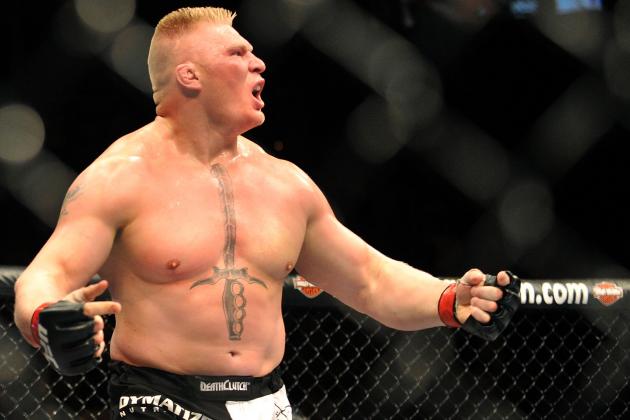 Jon Kopaloff/Getty Images

Sure, I realize Brock Lesnar isn't in the UFC anymore. He's back in the world of fake fighting, occasionally plying his trade in World Wrestling Entertainment while mixing in hunting trips to the Canadian heartland with his rigid farming schedule back in Iowa or Minnesota or wherever he's hanging his hat these days.

But that doesn't stop people from debating Lesnar's place in history. Is he a Hall of Famer? Would he have been the greatest fighter of all-time if he'd started training to punch instead of take falls right out of college, back in the year 2000? Was he an overblown, steroid-juiced talentless hack who only got to the top because he faced cans (despite those cans including names like Randy Couture, Frank Mir and Shane Carwin)?

You'll hear all of these sentences and more when folks start discussing Lesnar, and it usually devolves from something polite and courteous to ugly name-calling in record speed. It will never change either, because Lesnar will never not be a professional wrestler who made good in mixed martial arts, and that will always anger the purists who love this sport.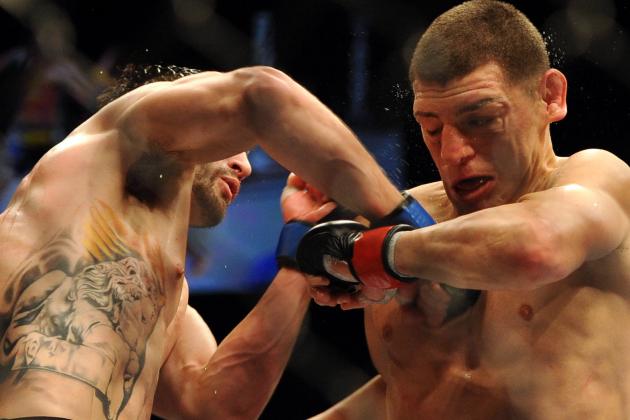 Kelvin Kuo-US PRESSWIRE

Has there ever been a fighter more beloved than Nick Diaz? And by that, I mean, has there ever been a fighter with more fans who are spiritually obligated to defend than Nick Diaz?

I don't think so. A mere mention of Diaz in a negative light sends all the pro-pot winners scrambling for their nearest computers, obligated to defend the honor of their anti-establishment hero who just doesn't give a damn about the rules. Diaz is the cool guy, the Steve Austin to Dana White's Vince McMahon, and he has legions of fans who will support him no matter what he does.

But by the same token, there are plenty of folks out there who are a bit tired of the Diaz schtick and just want to see him fight. And so, arguments will ensue from here until the end of time about how awesome Nick Diaz is or how immature he is for not "playing the game".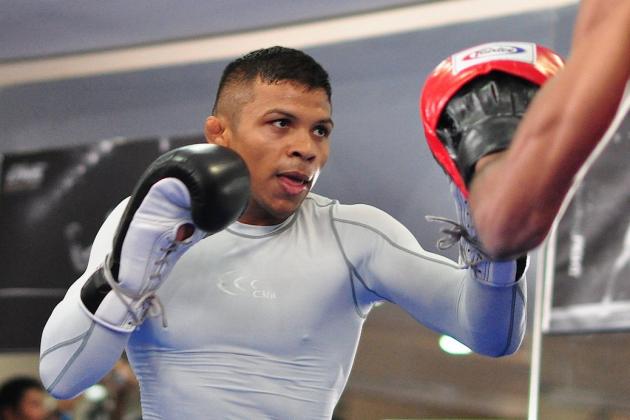 Photo by Ed Guerrero
Fighters who are not in the UFC will always be better than the fighters who are. This has been in the case since the PRIDE days—when it was mostly true—and will continue being true for the rest of time, or as long as the UFC is the top dog in the MMA business.

This is the nature of things. When something is popular, there will always be those who think the cool thing is to love something that is not associated with the thing that is popular. And once that unpopular thing becomes popular, well, they were never all that cool to begin with.
This is standard practice in music; a band you've liked for years suddenly hits the mainstream with a Taylor Swift cameo and a tour with Nickelback, and now they're just not cool anymore.
Although, to be fair, anyone who tours with Nickelback is most assuredly not cool. Because Nickelback is the worst.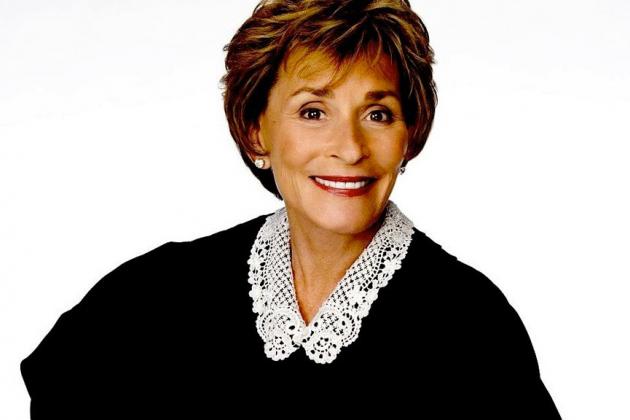 Photo courtesy of TourismToday.com
OK, I guess the word that should be used in regards to judging discussions is not "debate," but rather "crapped on mercilessly until the end of time," because there is not a single mixed martial arts fan in the entire world who thinks the state of MMA judging in 2013 is going to be any better than it was in 2012 or 2011 or any of the years preceding them.

But they're still a hot topic of discussion, and it's a discussion that will likely never end, so I'm including them here. Plus, it enabled me to use a photo of Judge Judy in a mixed martial arts slideshow; I may never again be presented with the same opportunity.
How awesome would it be if Judge Judy replaced Cecil Peoples? Seriously.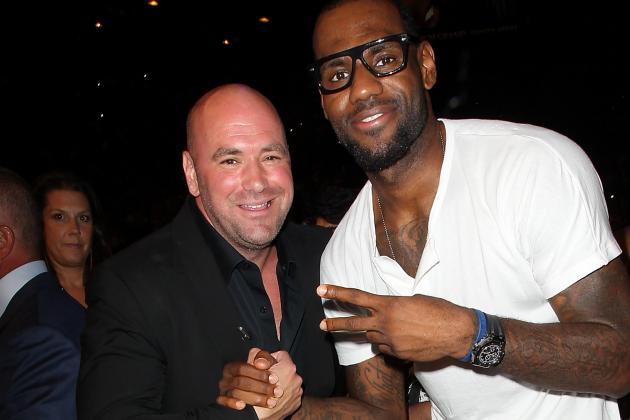 Jeff Bottari/Getty Images

The Baldfather will continue to be one of MMA's most enduring and controversial discussions for as long as he's involved as the promotional face of the UFC.

Some fans think White is a hack, having only stumbled into his job because of his friendship with the powerful Fertitta brothers. They may be right.

But those fans are also overlooking what White has done with the UFC since coming into power. Hate on White's methods or his promotional tactics all you want, but you can't deny that he's effective.

Well, you can. But you can also deny that there was no World War 2 or that the United States government was behind 9/11, and you'd sound just as smart as you do when you claim that White doesn't know what he's doing.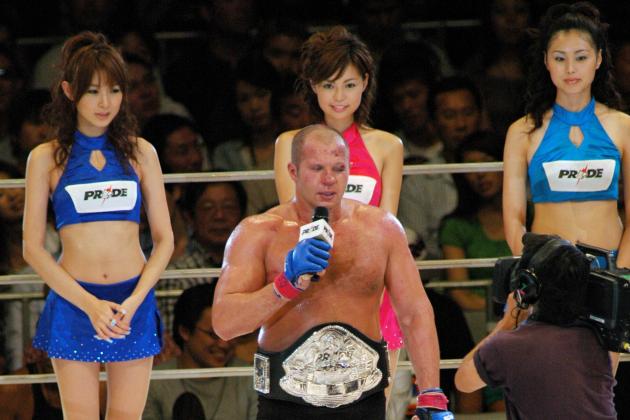 Tomokazu Tazawa/Getty Images

Was Fedor Emelianenko the greatest fighter of all-time? Or was he a schlubby, out-of-shape heavyweight who succeeded because the rest of the MMA world had yet to evolve?

It depends on who you ask. To Dana White, he was a "pretty good" heavyweight who was only really good because the UFC's heavyweight division consisted of Tim Sylvia and Andrei Arlovksi. To hardcore PRIDE fans, Emelianenko was, and will always be, the belle of the ball, the greatest fighter in the history of the sport and screw you if you think that Anderson Silva is better.

That's the beauty of Emelianenko as a debate topic: He comes from a golden era of MMA, so there are plenty of fans who will look back with wistfully hazy memories and remember him as the best of all-time. And yet he came from a golden era where the top heavyweights he faced would probably get beaten half to death by Stefan Struve and Travis Browne, so it's impossible to say he was the best.

Or is it?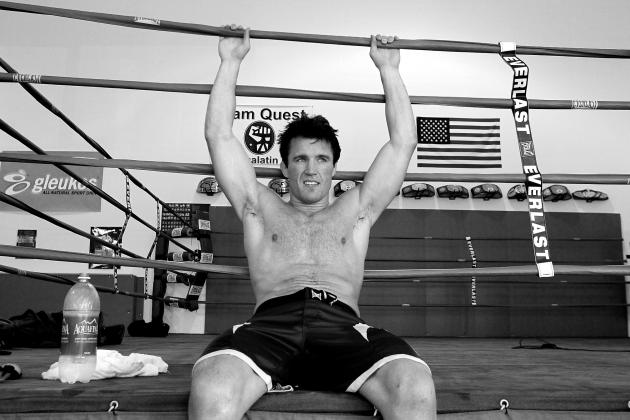 Jonathan Ferrey/Getty Images

Marijuana should be legal! Testosterone isn't bad for your body! Everyone in the world is doing steroids, so let's just make them legal and let everyone do it without worrying about getting caught by the man!

We've heard all of these arguments before, and we'll continue to hear them until the end of time. The movement to legalize marijuana is picking up plenty of backers, especially in the United States, where two states have legalized it and many more will likely follow in the coming years.

And yet all three remain illegal in mixed martial arts, and fighters continue to break the rules. Which means that we're going to continue debating their usage, because we hate the rules, we hate the man and we love any fighter who willingly goes against the rules.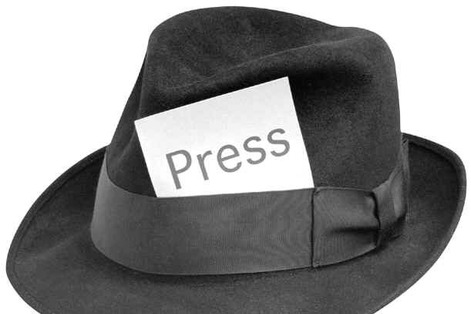 Photo courtesy PCMag.com
This is a good one.

There are lots of people out there who think they have the MMA media perfectly nailed, that they're all idiots who couldn't hack it in other sports, so they elect to cover a sport that is new because it increases their chances of getting a full-time job. Never mind the fact that literally every single person I know who covers this sport on a full-time basis has been following the sport for 10 years or more and knows far more about the ins and outs of this thing than the average fan, because it's their job to know more.

There are also plenty of fans who think a lot of the MMA media is in the UFC's back pocket, that the media willingly goes along with the party line for fear of getting their credentials pulled and their careers ripped away. And that's also a little bit hilarious, mostly because the days of the UFC pulling credentials due to something a journalist has written are over. They've been over for several years, in fact.

You could probably still get yourself banned from UFC events, but you'd have to do something far worse than be critical of the UFC or its fighters in order for it to happen. And so, plenty of us are critical of the UFC, but those pieces are often overlooked in favor of supportive ones when people are trying to come up with reasons to hate the media.

And the people who act like the UFC has been the only organization in history to ever pull credentials are just blind to the fact that it's a practice that has been going on since at least World War 2 and still happens in Major League Baseball.

In short, the MMA media is good, mostly. But we'll continue to be a hot debate topic from now until the end of time because, well, we're the media.