Jim Calhoun, Golf Savant?
Use your ← → (arrow) keys to browse more stories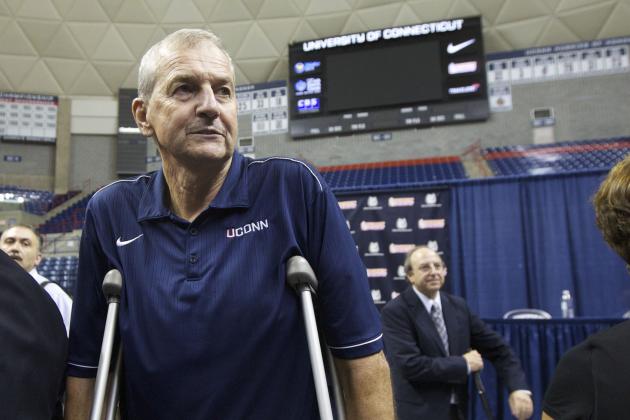 David Butler II-US PRESSWIRE

Coaches take different paths with retirement, some take analyst jobs with ESPN (Bob Knight), some blend in with their community (Denny Crum and Joe B. Hall are great examples of that) and others take up other sports...