Josh Hamilton Rumors: Ranking Every Top Suitor from Worst to Best Fit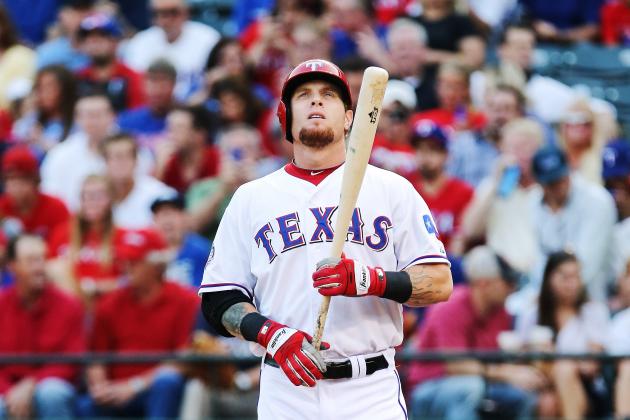 Kevin Jairaj-US PRESSWIRE

Texas Rangers outfielder Josh Hamilton made his contract demands known earlier this month when he told a Dallas-area media outlet that he was looking for a seven-year, $175 million deal.
His wife Katie said otherwise, saying that hubby Josh would go wherever he got the most money and where God wanted him to be.
Whatever the case may be, Buster Olney of ESPN.com decided to do his own poll rather than trust in God's word.
In the poll, Olney asked several baseball executives and agents where they thought Hamilton would end up for the next several seasons.
The results were mixed, to say the least, and while the results themselves may not have the margin of error like most presidential polls, I can't say the thinking was too flawed on their part, either.
We will take a look at that particular poll, and offer up some thoughts as to whether or not Olney's panel of voters got it right.
Begin Slideshow

»
Kevin Jairaj-US PRESSWIRE

In the poll conducted by Buster Olney, five teams were on the list—the Boston Red Sox, Seattle Mariners, Texas Rangers, Baltimore Orioles and Milwaukee Brewers.
However, a mystery team was also included.
Who is the mystery team? Well, that could be anyone. No one gave the Detroit Tigers a chance in hell at signing Prince Fielder last year, so they certainly qualified as the mystery team.
The voters in Olney's poll gave out just one vote in this particular scenario. Their reasoning was that the market for Hamilton could drop so significantly that another team could swoop in and scoop Hamilton up.
Did the voters get it right? I think it's entirely possible another team could be in the mix. At this point, what's to say the Toronto Blue Jays wouldn't be interested? They're certainly showing they're all in for next season. If the market really is that depressed for Hamilton, I wouldn't count out a late push much like we saw from the Angels last offseason.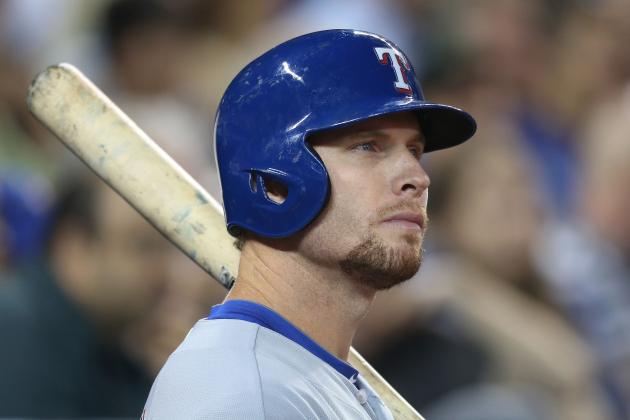 Tom Szczerbowski-US PRESSWIRE

The Baltimore Orioles were just one game away from the ALCS in 2012, and they're clearly looking to continue competing year in and year out.
After 14 seasons of mediocrity, the smell of winning is back in the air in Baltimore, and vice president of baseball operations Dan Duquette plans on doing everything he can to maintain that scent.
Buster Olney's panel of voters gave just one-half vote to the chances of the Orioles landing free-agent outfielder Josh Hamilton.
Did the voters get it right? Yes, owner Peter Angelos isn't averse to spending money, but I agree with the voters that Hamilton's injury and substance abuse history will sway Angelos' decision in the end.
Would Hamilton be great fit in Baltimore? Yes, but Duquette is looking to fill other holes as well, primarily at second base and the starting rotation. Look for him to stick to his original plan here.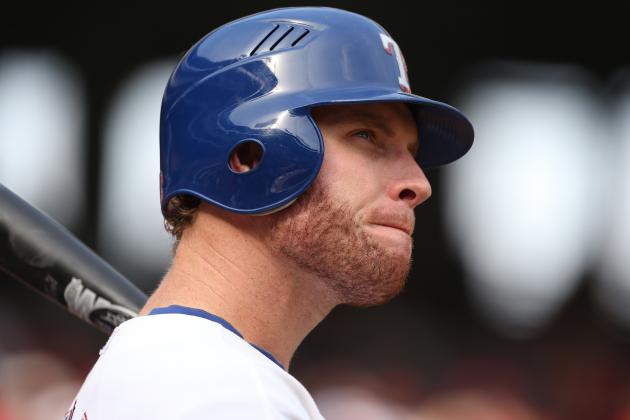 Matthew Emmons-US PRESSWIRE

In Buster Olney's poll concerning the new home of free-agent outfielder Josh Hamilton, the panel of voters decided that the Seattle Mariners had as much a shot of signing Hamilton as the Baltimore Orioles.
The Mariners too received just one half-vote from the panel.
Did the voters get it right? Personally, I don't agree. I think the Mariners have a legitimate shot of signing Hamilton.
Yes, I know—Mariners GM Jack Zduriencik recently said that Hamilton was not a target for the Mariners.
And general managers never lie.
Maybe God wants Hamilton go to save the Mariners' flailing offense.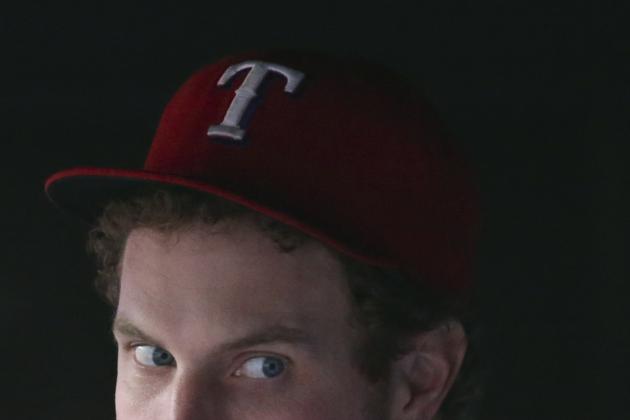 Jim Cowsert-US PRESSWIRE

Another team looking to add offense is the Boston Red Sox. With a core group of players in Dustin Pedroia, David Ortiz, Will Middlebrooks and Jacoby Ellsbury, the Sox would absolutely love to add another impact bat to that mix.
There have been rumblings that the Red Sox might be targeting Hamilton, and the money is certainly there as well.
Did the voters get it right? No.
This is the new Boston Red Sox, with a new man at the helm in Ben Cherington. He unloaded huge contracts last August because he didn't want to be hamstrung for the future.
Wouldn't he go against that by signing Hamilton?
I would have given the Baltimore Orioles and the Seattle Mariners a better shot at signing the slugger.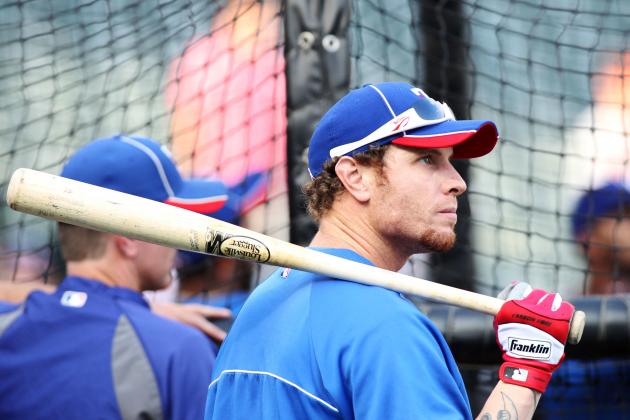 Tim Heitman-US PRESSWIRE

In Buster Olney's poll, the choice between the top two teams was a neck-and-neck battle.
The panel of voters gave the Milwaukee Brewers just one half-vote less than the top team on the poll. Their thinking was that the Brewers have a support team in place for Josh Hamilton.
Did the voters get it right? I have never quite understood the fascination in Milwaukee with regard to the Josh Hamilton sweepstakes.
Yes, Jerry Narron, Hamilton's long-time mentor and accountability partner, is now with the Brewers. And no one understands Hamilton better than Narron.
However, there is no way the Brewers pony up anything close to seven years and $175 million. Barely a mid-market team, the Brewers would be severely limited in making any other moves. That's exactly why they let go of Zack Greinke.
Is it a great fit? Well, for Hamilton and Narron it would be, but not for the Brewers as a whole.
Tim Heitman-US PRESSWIRE

The voters in Buster Olney's poll gave the Texas Rangers the best chance to sign Josh Hamilton, but it was a very slim decision.
Did the voters get it right? Honestly, I don't see Hamilton going anywhere else. I believe that Texas has always been the right fit for him.
The Rangers already have the support system in place, they rose to power in the American League with the arrival of Hamilton, and as Olney correctly pointed out, they know exactly what to expect from their star slugger.
Will Hamilton get a seven-year deal from the Rangers? Probably not, but there may not be any team out there willing to do that. What the Rangers will give Hamilton is a high average annual value and a familiarity and comfort level on both sides.
You think Hamilton could find that level of comfort in Boston or any other large city with a huge media process and dogged curiosity?
In the end, Hamilton and God decide he's already in the right place.
Doug Mead is a featured columnist with Bleacher Report. His work has been featured on the Seattle Post-Intelligencer, SF Gate, CBS Sports, the Los Angeles Times and the Houston Chronicle.