WWE Raw: 5 Talking Points from Monday Night's Show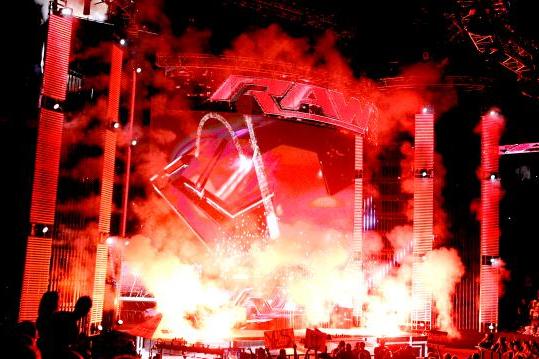 Photo courtesy of WWE.com
With questions still looming in the aftermath of Survivor Series, Monday Night's showing of Raw certainly addressed some of the most prominent issues that continue to perpetuate in the WWE.
There were title bouts confirmed for TLC: Tables Ladders and Chairs next month, as well as high-quality matches involving the roster's very finest talent, in what was, on the whole, a very successful episode of Raw.
Perhaps more importantly though, we finally got that elusive interview with the triumvirate of Seth Rollins, Dean Ambrose and Roman Reigns.
It all made for an exciting show with plenty left to discuss in this week's article.
Begin Slideshow

»
After further mystery last week on Raw, the true motives of the group now known as "The Shield" were made somewhat clearer in this week's show.
Michael Cole interviewed the trio, and as expected, the enigma that is Dean Ambrose did not fail to impress on the microphone.
Seth Rollins was also in impressive form, and though Roman Reigns had little input, the group certainly looked like the real deal, and I feel that Creative has handled the angle particularly well.
But do we believe their claims that they operate independently from CM Punk?
It is perhaps too early to tell at present, but if the group is true to its word as "a Shield from injustice in the WWE," then it could lead to one of the most memorable and unique factions in recent history.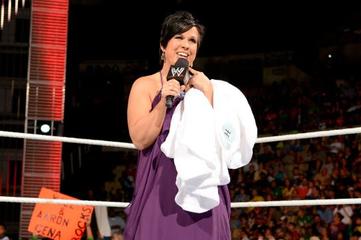 Photo courtesy of WWE.com
The Cena/AJ affair angle continues after another hit-and-miss segment on Raw, which followed the same pattern as much of the previous installments of this ongoing wrangle.
A slightly puzzling and awkward promo involving Vickie Guerrero and John Cena involving matching bathrobes got things underway, but the poor start was soon rescued by Dolph Ziggler's interference and his resultant match with Cena.
This is a pattern that the feud has followed since day one in my eyes: a disappointing start that is eventually saved by some form of entertaining exchange between Cena and Ziggler.
The pair's match was as good as expected, and I feel the two genuinely have a great chemistry in the ring together.
Perhaps it should have been saved for next month's pay-per-view, though expect a longer battle between these two adversaries next month in a potential match that promises to be one of the highlights of the card.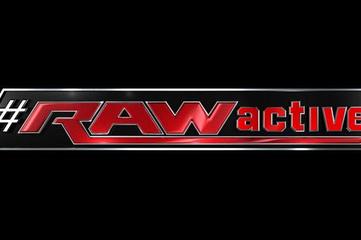 Photo courtesy of WWE.com
Since day one, I've been skeptical of these Raw-Active polls.
I think it's great that the WWE is letting its fans play such an important role in the show, and the interaction aspect of the concept is perfectly fine.
But are the results completely true?
For #WWEBryan to be trending worldwide, only for Daniel Bryan to then lose the poll to Kane seems highly unbelievable.
I've had my doubts before and unfortunately, this only seemed to reinforce my uncertainty.
I may of course be wrong, but it seems to me that perhaps the WWE are manipulating the votes in order to fall in line with their original script plans, thus short-changing their beloved WWE Universe.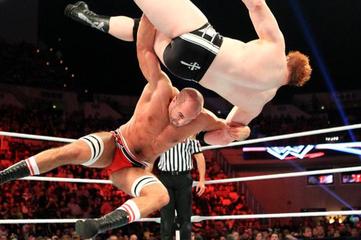 Photo courtesy of WWE.com
For weeks, Antonio Cesaro has been involved in short-lived feuds that were essentially over before they had a chance to really develop.
Finally, this week the US Champion got his chance against a main-event-calibre opponent, and in my eyes, the newcomer certainly impressed.
He went toe-to-toe with the Great White in a brutal and hard-hitting affair, demonstrating his fantastic strength, agility and creativity along the way.
On this evidence, my initial view that Cesaro is a future World Champion was only fortified.
It may not be happening anytime soon, but this guy is already demonstrating the credentials that could make him a major player in the WWE for a number of years to come.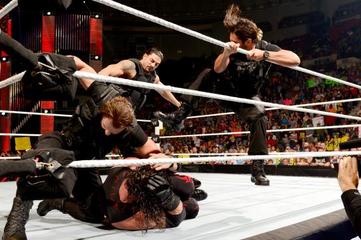 Photo courtesy of WWE.com
It was little surprise that The Shield showed up once again at the end of CM Punk's clash with Kane, but their appearance was highly entertaining nonetheless.
After their comments in their prior interview, there was a real possibility that the trio could have jumped Punk this time, creating a very tense and unpredictable situation.
Ultimately, they refrained from attacking Punk, thus possibly adding credence the theory that they are in fact very much in cahoots with the WWE Champion and/or Paul Heyman.
We also saw more of their in-ring abilities this time around. They proved themselves to be great sellers, while Rollin's acrobatic kick to Daniel Bryan was an impressive manoeuvre.
And as for Roman Reigns, what the big man lacks on the mic, he more than makes up for in his movement and authority in the ring.
With Rollins' innovative style, Ambrose's enthralling mic skills and Reigns' natural ability as the group's enforcer, the momentum of the Shield continues to grow in the WWE, and the sky is the limit for this highly rated trio.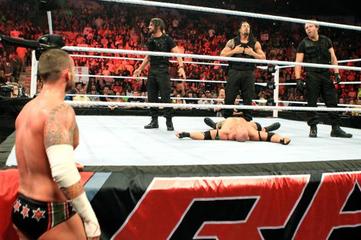 Photo courtesy of WWE.com
As mentioned previously, we were treated to some great matches, vital storyline developments and the much-needed interview with The Shield in what was a very good episode of Monday Night Raw.
Questions remain unanswered as we draw ever closer to TLC: Tables Ladders and Chairs, but this is by no means a bad thing.
We are in a situation where anything could now happen regarding the Shield, thus only adding to the excitement of Raw each and every week.
I for one am already looking forward to next week's show, but what do you guys think?
Comment below with your thoughts on the show as well as any of the issues discussed in this week's article.